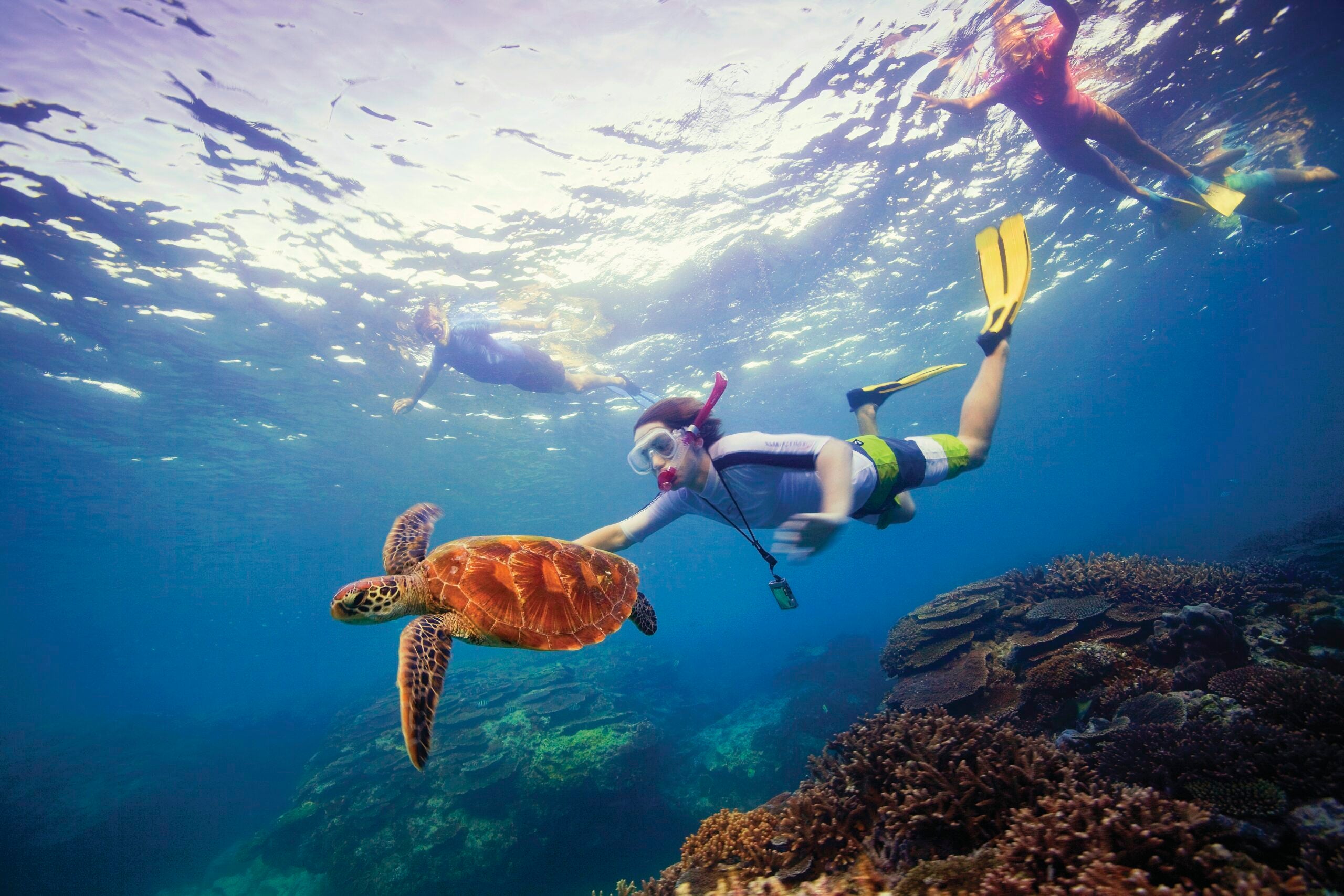 For the best encounters with Australia's diverse wildlife, set out on these seven adventures. Each place is home to amazing wildlife encounters and some of the most unique landscapes and experiences in Australia.
Kangaroo Island, South Australia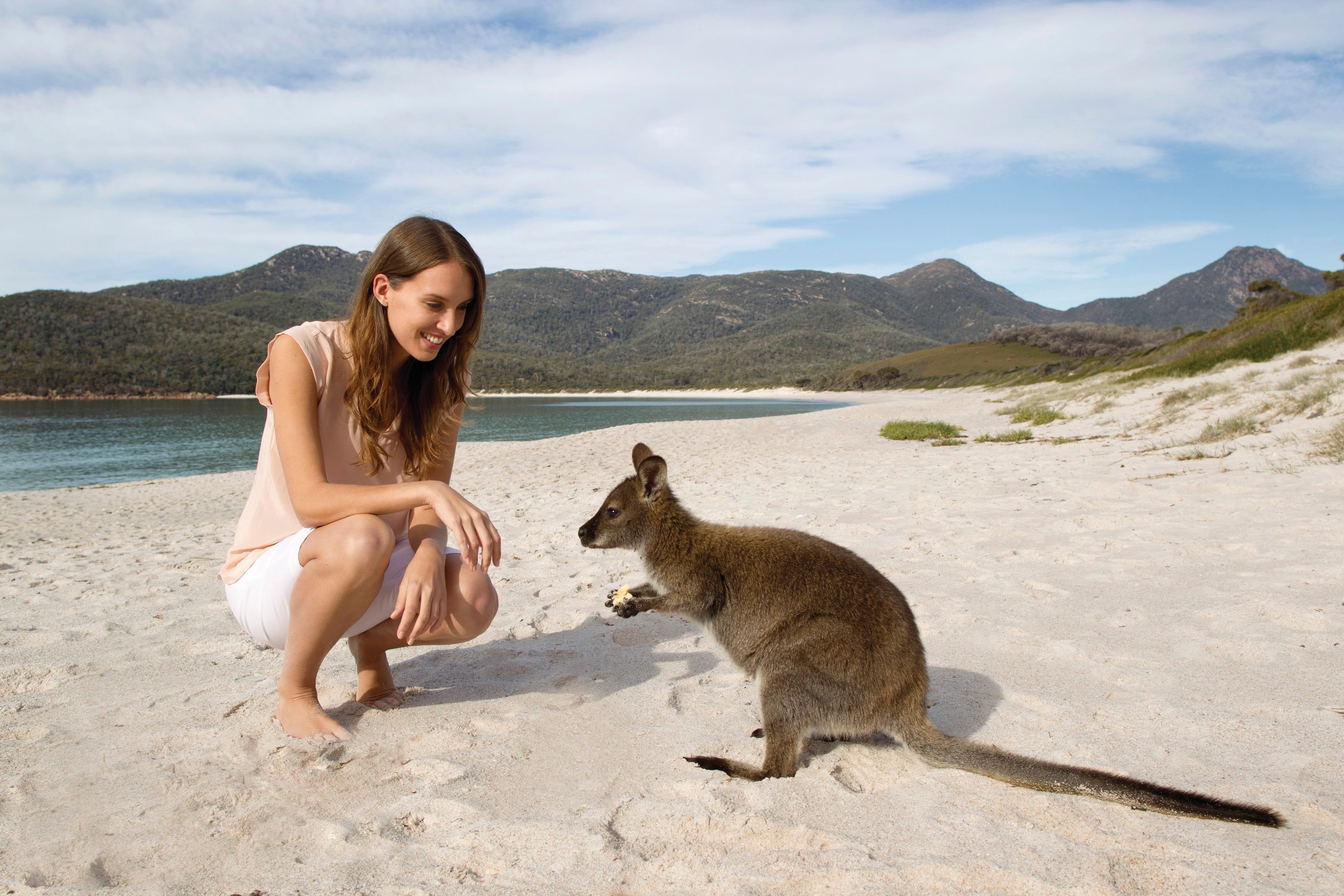 In its isolated position off the coast of South Australia, Kangaroo Island is one of the nation's most wildlife-rich locations. The island is home to thriving populations of kangaroos, koalas, echidnas and sea lions, along with abundant birdlife and a diversity of plant species. To encounter wildlife up close, first venture to Hanson Bay Wildlife Sanctuary where koalas live alongside kangaroos and wallabies as well as more than 40 species of birds. Then pay a visit to Seal Bay, one of the island's primary draws where you can walk among the sea lions with an expert guide. Top off the journey and head to the perilously perched boulders at Remarkable Rocks and Admirals Arch in Flinders Chase National Park.
Don't miss: Book a stay at one of Australia's best resorts, Southern Ocean Lodge. The staff can arrange for expert guides to take you to the best wildlife spots as well as the places to check out the thriving arts community and gastronomic adventures at restaurants and cellar doors.
Kakadu National Park, Northern Territory
This World Heritage-listed national park in Australia's Northern Territory is extraordinarily biodiverse, with wetlands, rivers and sandstone escarpments within its 12,305 square miles. This diversity of Outback terrain provides the right environment for as many as 2,000 plant species, with resident wildlife including saltwater crocodiles and flatback turtles. There are approximately 10,000 crocodiles in Kakadu, which can be seen in safety from the parks platforms and on a cruise. Choose between the Guluyambi Cultural Cruise and the Yellow Water Wetlands Cruise to see these prehistoric creatures in their natural habitat. While the former gives insight into the land's significance in Aboriginal culture, the latter provides the opportunity to see buffalo on the floodplains and eagles hunting for their prey.
Don't miss: While in Kakadu National Park you can discover rock art up to 20,000 years old, swim in waterholes, 4WD or flyover the breathtaking Jim Jim Falls. At the end of the day, relax at either a luxury lodge or camping under the Outback sky.
Port Stephens, New South Wales
With 26 beaches and bays, and the vast sand dunes of the Worimi Conservation Lands, this idyllic coastal spot north of Sydney attracts visitors for its wide variety of outdoor pursuits and great natural beauty. It's also the departure point for many dolphin and whale watching cruises. Within Port Stephens Great Lakes Marine Park, visitors can dive, snorkel and swim with dolphins, turtles and many other marine species. Dolphin Swim Australia is the State's only permitted wild dolphin swim, giving you unrivalled access to these majestic marine mammals. As an eco-certified company, Dolphin Swim Australia places its efforts on the conservation of this majestic species.
Don't miss: Take your pick of stunning beaches or wild waves. Experienced surfers should go to Zenith Beach while families will want to head to One Mile Beach or Birubi Beach. You can try a surf lesson at Port Stephens Surf School, sandboarding at Stockton Bight and sunset camel rides in Anna Bay.
Phillip Island, Victoria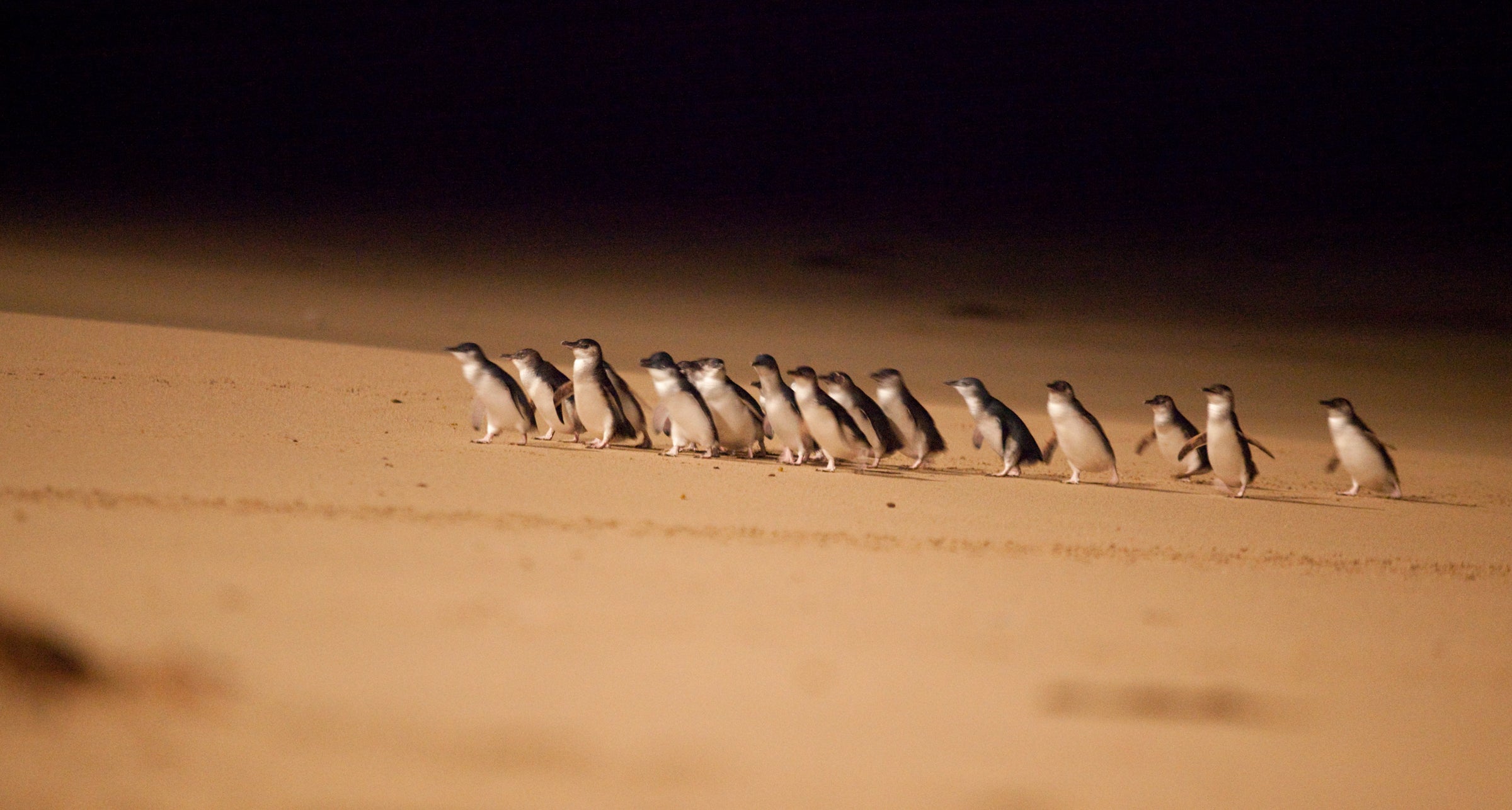 Situated south of Melbourne on Victoria's coast, Phillip Island is a popular day trip to take from the city. The island is a haven for outdoor pursuits and wildlife spotting. Make sure you take in the views from the cliff-top boardwalks at The Nobbies or atop the island's highest point Cape Woolamai. Stop by the Koala Conservation Centre for photo ops with koalas in their natural habitat. The island's biggest draw though is undoubtedly its world-famous Penguin Parade where each night at sunset Little Penguins (the world's smallest penguin species) return to shore from their day's fishing. This spectacle can be seen from a viewing platform, through an underground viewing window, or on the Penguin VIP Tour where you have access to a viewing tower.
Don't miss: If you're looking for something faster paced, visit the wildlife and heritage farms where children can enjoy wagon rides, then take a pit stop at the Phillip Island Grand Prix Circuit. Home to the Australian Motorcycle Grand Prix, World Superbike Championship and the V8 Supercar Series, you can also take a spin around the track.
Ningaloo Reef, Western Australia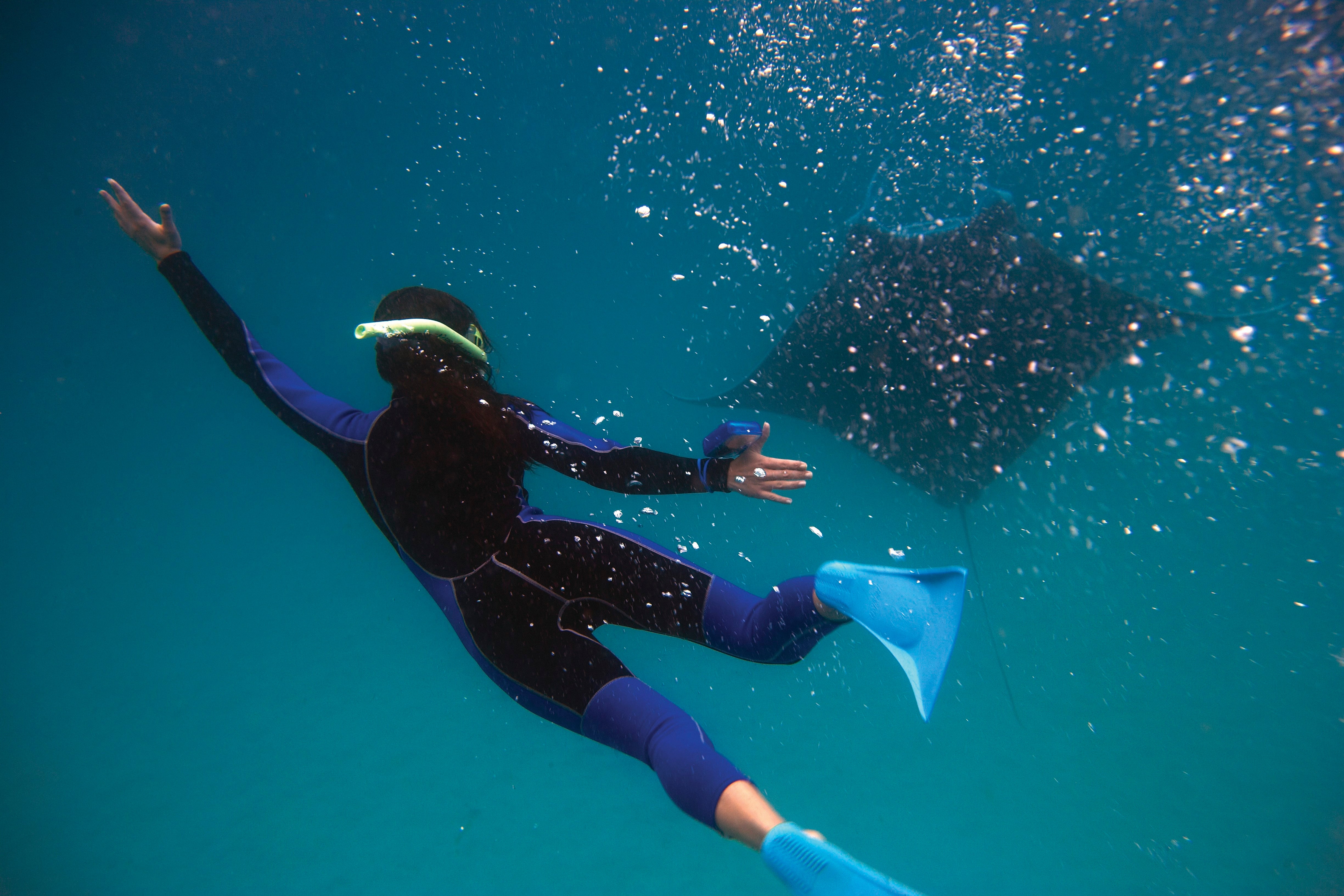 Ningaloo Reef is a World Heritage Site off the north-west coast of Western Australia. The pristine water here is home to the world's largest fringing coral reef—at around 161 miles in length—which thrives with tropical fish, turtles and manta rays. Humpback whales and whale sharks regularly pass through and congregate here, making it one of the world's best places for swimming with whale sharks, and one of the rare spots you can swim with humpback whales. Few are lucky enough to fly above migrating whales on an Exmouth microlight flight and snorkel over the coral at Turquoise Bay.
Don't miss: Make sure you rest your head in total luxury at the beachside safari camp among the Outback sand dunes at Sal Salis Wilderness Camp. Choose from an eco-luxe wilderness tent or the four-poster bed of the romantic honeymoon tent. Beyond Ningaloo Reef, guides can take you to see red kangaroos, wallaroos and goannas at Cape Range National Park.
Tasmania
The Tasmanian Devil is without doubt one of Australia's most iconic wildlife species and this island-state off the south coast of Australia is the only place it can be found in the wild. To see them for yourself, join an expert guide on an adventurous hike across the island, taking in its wild forests and tranquil lakes. Adventure specialists such as Pepperbush Adventures and Inala Nature Tours take visitors in search of this species while also seeking out the island's resident wombats, platypus, quolls and wallabies. Pennicott Wilderness Journeys meanwhile places the focus on Tasmania's incredible sea life, with eco-cruises affording sightings of dolphins, fur seals and even whales. Conservation efforts include the alpine conservation sanctuary Devils At Cradle, which specialises in breeding, monitoring and protecting Tasmanian Devils and hosts sanctuary tours.
Don't miss: Stay at the exclusive lodge Saffire Freycinet to be met with spectacular coastal views from the architecturally striking interiors. Here you can explore the Freycinet winery, set out on a guided walk through Saffire's open-range Tasmanian Devil enclosure and visit the Freycinet Marine Oyster Farm.
Great Barrier Reef, Queensland
World Heritage listed and one of the seven wonders of the natural world, the Great Barrier Reef is among Australia's most celebrated sites. A diversity of boat trips, aerial tours, snorkeling and scuba diving experiences introduce visitors to the extraordinary wealth of marine life here. Set out from one of the coastal hubs such as Cairns and Port Douglas or use one of the Great Barrier Reef's islands as a base where you're afforded easier access to some of the reef's most rewarding dive sites.
Don't miss: If you want to make your adventures to the Great Barrier Reef truly unique, pair it with a stay in a treehouse hidden in the Daintree Rainforest near Port Douglas. High above the Mossman Gorge you can explore the world's oldest living rainforest, relax with indigenous spa treatments and take a guided Dreamtime Walk with a local Kuku Yalanji.
For more Australia travel ideas, visit australia.com