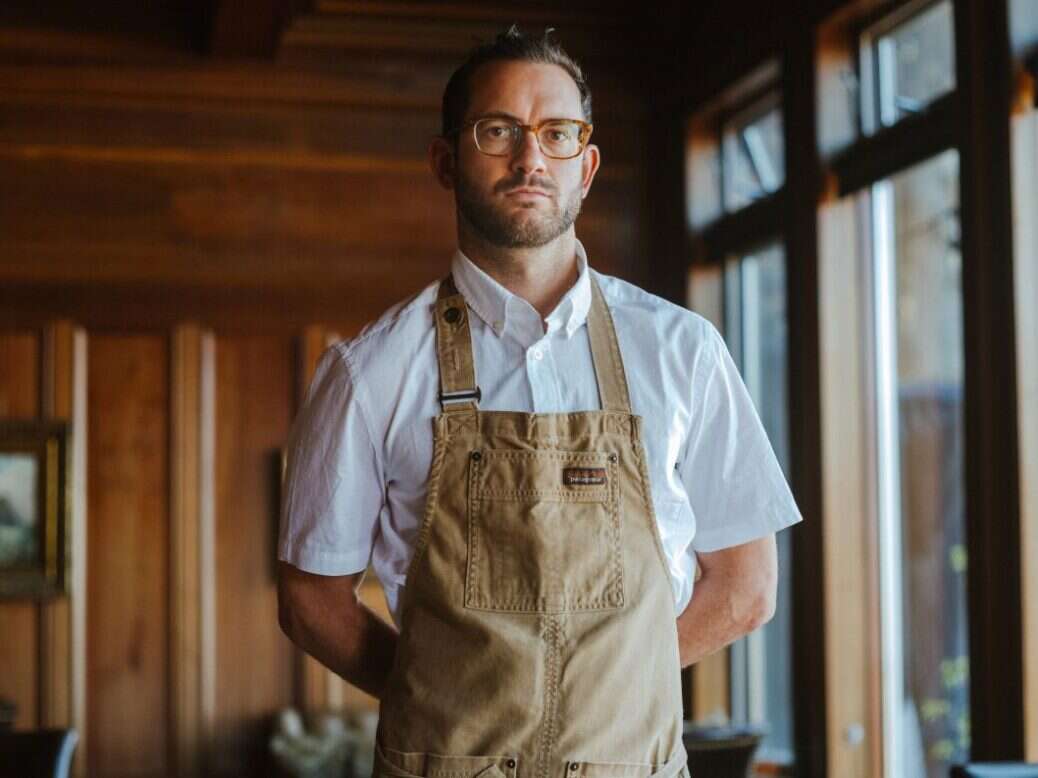 Many gastronomy trends are fleeting but, thankfully, sustainability isn't one of them. This was cemented in 2020 with the arrival of the Michelin Guide's Green Star, an accolade that celebrates restaurants at the forefront of sustainable practices.
While a select group of the world's preeminent chefs have been leading the change over the past decade, they have recently been joined by a new generation of trailblazers, uncompromising in their quest to deliver world-beating cuisine that is kinder to the planet.
Elite Traveler met four of the most exciting and eco-conscious chefs — all under the age of 35 and all of whom helm kitchens that have earned Michelin Green Stars — to uncover their non-negotiable approach to sustainability.
Local Hero – Matthew Kammerer
Matthew Kammerer, executive chef at two-Michelin-star Harbor House perched on California's Mendocino coastline, shares his passion for hyper-local ingredients.
"Ninety percent of our produce comes from local sources. The vision of Harbor House is to be a singular experience that you cannot find anywhere else. This is due to our remote location and an abundance of high-quality local ingredients.
"We operate a 320-acre ranch where we raise 18 head of cattle that are 100% grass-fed and watered from an on-site spring. We also have a farm site where we grow vegetables, fruit, and herbs, watered from an on-site spring.
"Being surrounded by coastal pine, in the fall and winter the ranch turns into a porcini mushroom paradise, which is featured on our menu. As the seasons change, our ability to forage all different types of ingredients changes with it.
"When we harvest something the day it is served, the quality will always be better than if it spends time on a plane or truck.We want to show that we can enjoy a world-class meal while using local, humble ingredients."
The Zero-waste Pioneer – Douglas McMaster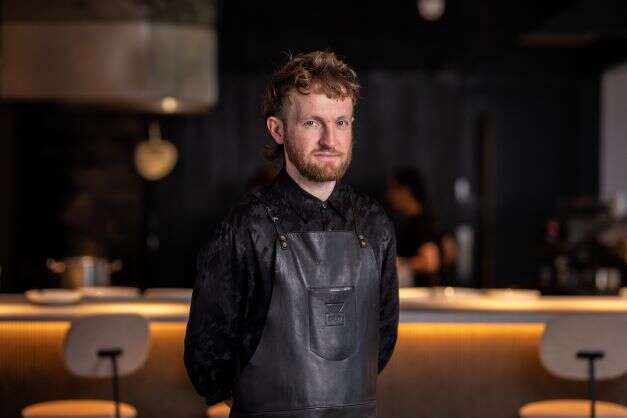 Douglas McMaster, chef and owner at Silo in London — largely heralded as the UK's first zero-waste restaurant — tells us why fine dining and a no-waste approach go hand-in-hand.
"Fine dining is defined by our imaginations; what constitutes a fine dining experience is not set in stone. With that in mind, I'd like to imagine 'fine dining' that has the health of the planet as an obligation. Nothing should be classed as fine dining if it's predicated on the demise of nature. At Silo, we have achieved this through design.
"This started 10 years ago with the artist Joost Bakker; he created a unique juxtaposition of art and waste in a project called Greenhouse by Joost. This project was a spectacular display of creativity, innovation and beauty.
"The thought of being ethical and righteous can be a turnoff, but seeing it done with such sophistication changed the game: I knew this was the future of food. This desirability is what sets Silo apart from other sustainable restaurants; we would have failed if our product wasn't great.
"Making a good product that people want to enjoy is the priority because these values count for nothing if no one comes in — it's a waste, if you'll pardon the pun."
The Veggie Vanguard – Gary Yin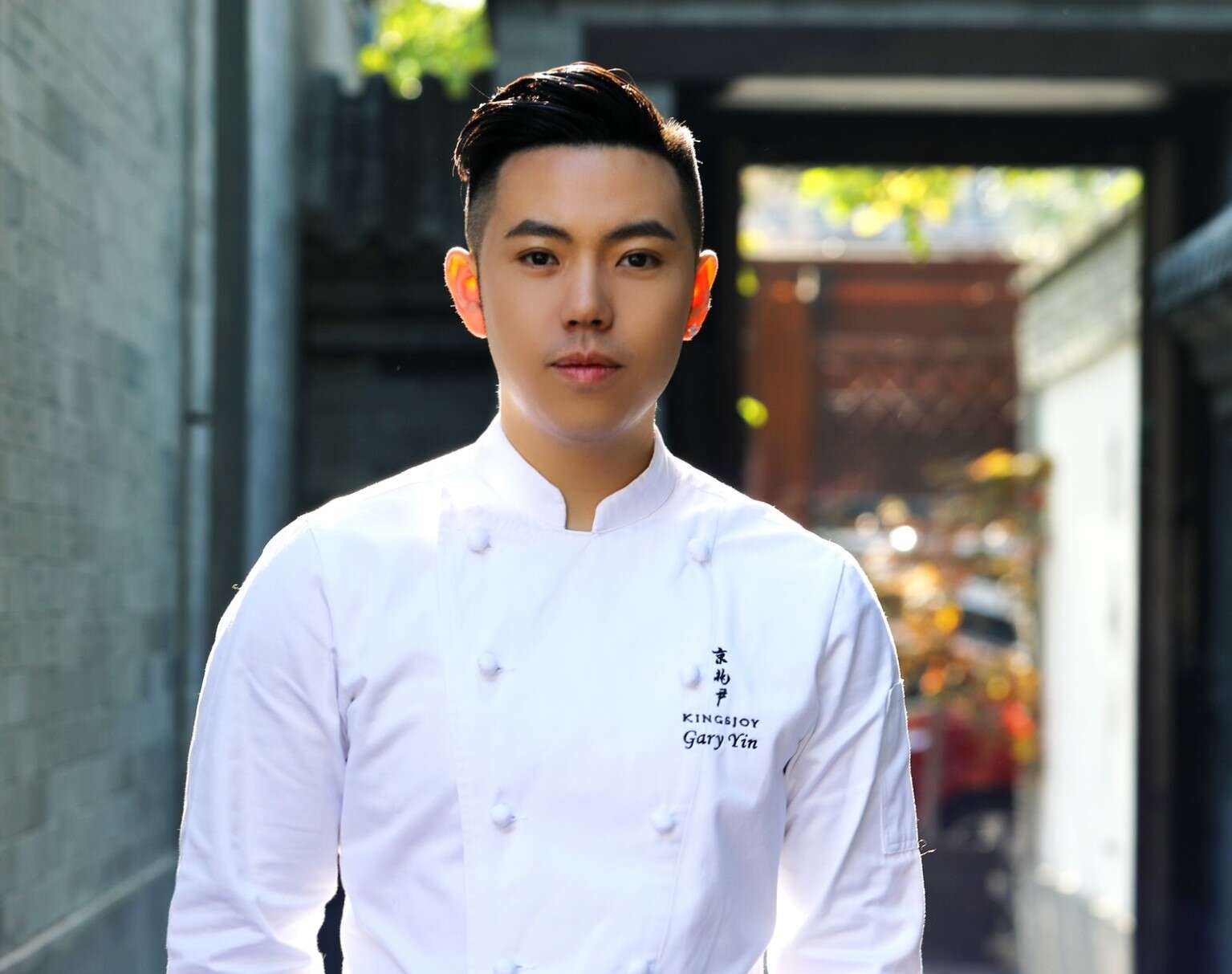 Gary Yin, executive head chef at three-Michelin-star vegetarian restaurant King's Joy in Beijing, explains the roots of his plant-based culinary philosophy.
"There is an old Chinese proverb that says 'Food is at the center of the people.' I'm committed to bringing together the best in both Eastern and Western vegetarian culinary arts. I do this through putting on the table the best natural ingredients from around the world, using only raw materials that meet or exceed our stringent selection criteria, and pledging to use only 100% fresh, naturally grown or wild ingredients.
"I combine this with the principles of using different produce within the 24 seasons of the Chinese calendar. Being a sustainable way of life in itself, vegetarianism is part of a movement that is essential in a sustainable future. It is our responsibility to keep our world habitable and safe for future generations, and actions must be taken now to affect positive change."
The Island Innovator – Martina Caruso
Martina Caruso, chef patron at Michelin-starred Signum, located on the Aeolian island of Salina north of Sicily, shares how the island's heritage and produce act as her inspiration.
"My cuisine is a mix of tradition and innovation. I use the treasures of my island, from the sea to the mountains. Whenever I have time, I collect herbs that grow wild around Salina to use in my dishes. The island is a source of inspiration; the colors and scents that follow one another throughout the day become the basis of my creations.
"For me, sustainability is a care and respect of the raw material because behind every single ingredient — a tomato harvested in the fields, a fish — there is a person who struggles to produce it with their daily work. The respect continues in the cooking of the ingredients and finally in the presentation of the dish.
"Of all my dishes, the most significant from this point of view is the barbecued moray. The moray, which is eaten by the families of fishermen, is usually thrown back into the sea because it is difficult to cook and complicated to propose to the customers of a restaurant. We have been able to enhance this fish, bringing to the menu a dish of Aeolian tradition."
[See also: Clare Smyth on Making her Mark in the World of Fine Dining]