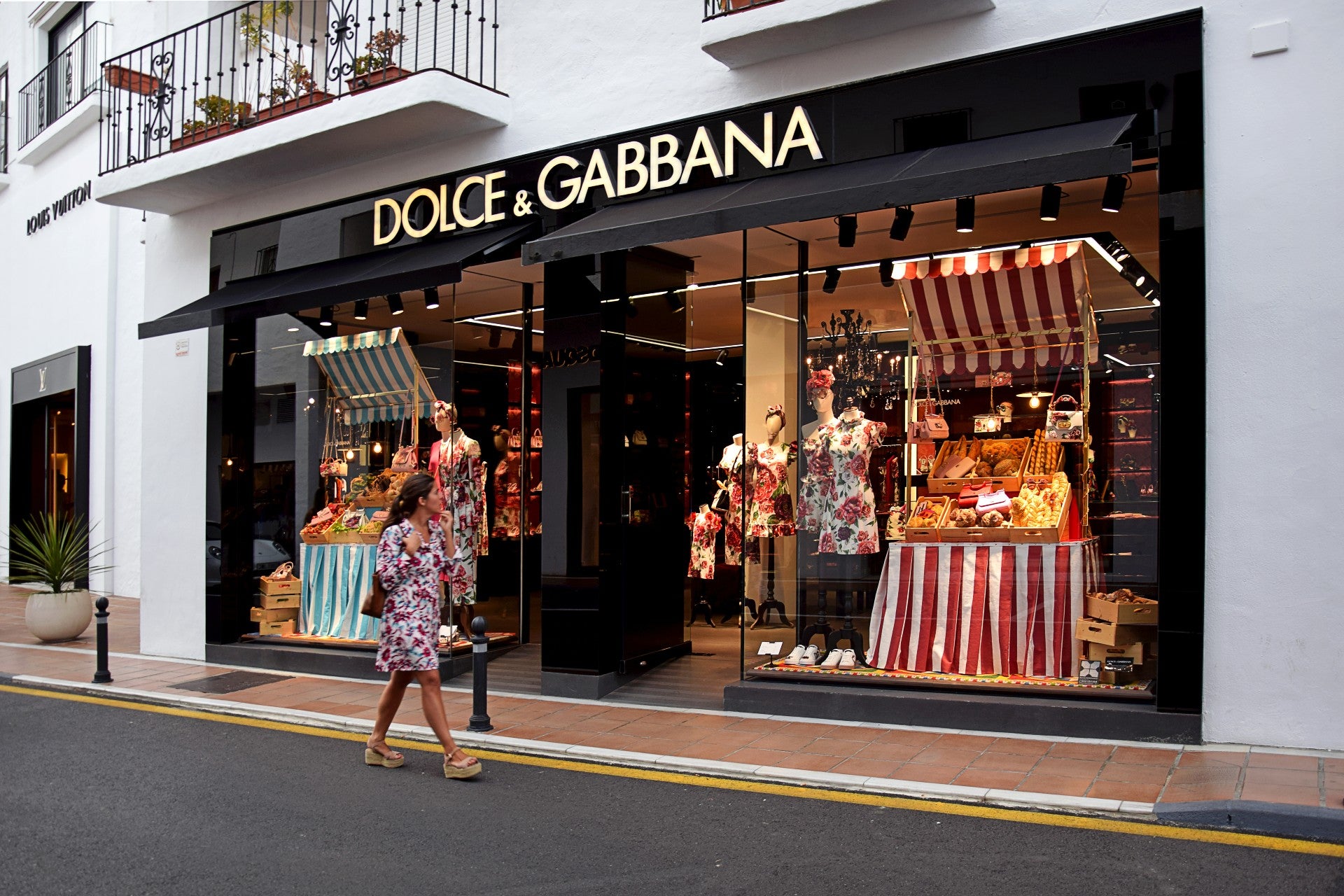 Whether you're on the hunt for high-end fashion brands, antiques full of history and heritage or souvenirs to bring home from your vacation, when you're shopping in Spain you are guaranteed to find whatever it is you're looking for.
The country is home to some of the best shopping destinations in the world across several of its major cities – and as an added bonus, many of the areas are usually found near other places of interest, such as museums and heritage buildings. With this in mind, we've chosen to showcase some of the places that are perfect for shopping in Spain.
[See also: How to Build the Ultimate Capsule Wardrobe]
Barcelona
Portal De L'Angel
Part of Barcelona's largest shopping district, Portal De L'Angel is a pedestrianized street flanked by modernist buildings, making it worth visiting for both the shopping and the stunning architecture. Usually bustling with tourists and locals alike, Portal De L'Angel is one of Barcelona's most visited streets and is home to a variety of international fashion brands. It is also well known for being the most expensive streets in Spain, with incredibly high rental prices.
La Maquinista
Situated in Barcelona's old city at the edge of the Gothic neighborhood, La Maquinista is an indoor-outdoor shopping mall with an expansive range of shops. As the largest shopping center in Catalonia, you can find anything here from gifts and accessories to clothing and footwear, as well as several restaurants and a cinema. La Maquinista is open from 9.30am-10pm in the summer, making it ideal for browsing. However, like many places in Spain, it is closed on Sundays.
Mercado La Boqueria
With an entrance on Barcelona's Las Ramblas – a landmark, pedestrianized boulevard in the heart of the city center – La Boqueria is an open-air market selling food and fresh produce. The market is one of the city's top tourist hot spots; we recommend visiting earlier in the day to avoid the crowds and find the freshest produce, which can be easily done thanks to the fact the market opens at 6am. The market even has its own culinary classroom for events and courses.
[See also: Surprisingly Quiet Spots in Spain's Biggest Cities]
Madrid
El Corte Ingles
El Corte Ingles is the biggest department store group in Europe and the only department store chain remaining in Spain. Its headquarters can be found in Madrid, which makes sense when you consider that its flagship store – Europe's biggest supermarket – is also in Spain's capital city. Within El Corte Ingles you are guaranteed to find almost anything you need or want, from high-end products and souvenirs to those everyday essentials that you might have forgotten to pack for your vacation.
Mercado San Miguel
Welcoming over 10 million visitors each year, Mercado San Miguel is a lively and vibrant covered market located in the beating heart of Madrid, only moments away from the Plaza Mayor. One of the most famous markets in the country, Mercado San Miguel is different from a usual food market – it's not the place to buy your groceries. Instead, it calls itself a "gastronomic" market, offering a range of gourmet tapas and drinks from across over 20 vendors.
El Rastro
Held every Sunday and public holiday, El Rastro de Madrid – or, more simply, El Rastro – is one of the most popular open-air flea markets in Spain's capital city and is recorded to have been around since 1740. Set in the La Latina district of Madrid, the market is spread across several streets and can feature up to 3,500 stalls with an incredible variety of products available for purchase, including antiques and local crafts. There are several bars and restaurants nearby for when you need a break from browsing.
[See also: The Best Road Trips in Spain]
Marbella
Puerto Banús
Renowned for its glitz and glamour and set next to the beautiful Mediterranean sea, Puerto Banús is a marina located southwest of Marbella in the heart of the Costa del Sol. Luxury yachts and boat moor here year-round – and the restaurants, clubs and shops are a perfect reflection of this extravagant lifestyle. Puerto Banús is home to over 100 luxury brands, boasting the latest collections of clothes and accessories from a range of famous designers.
In association with spain.info