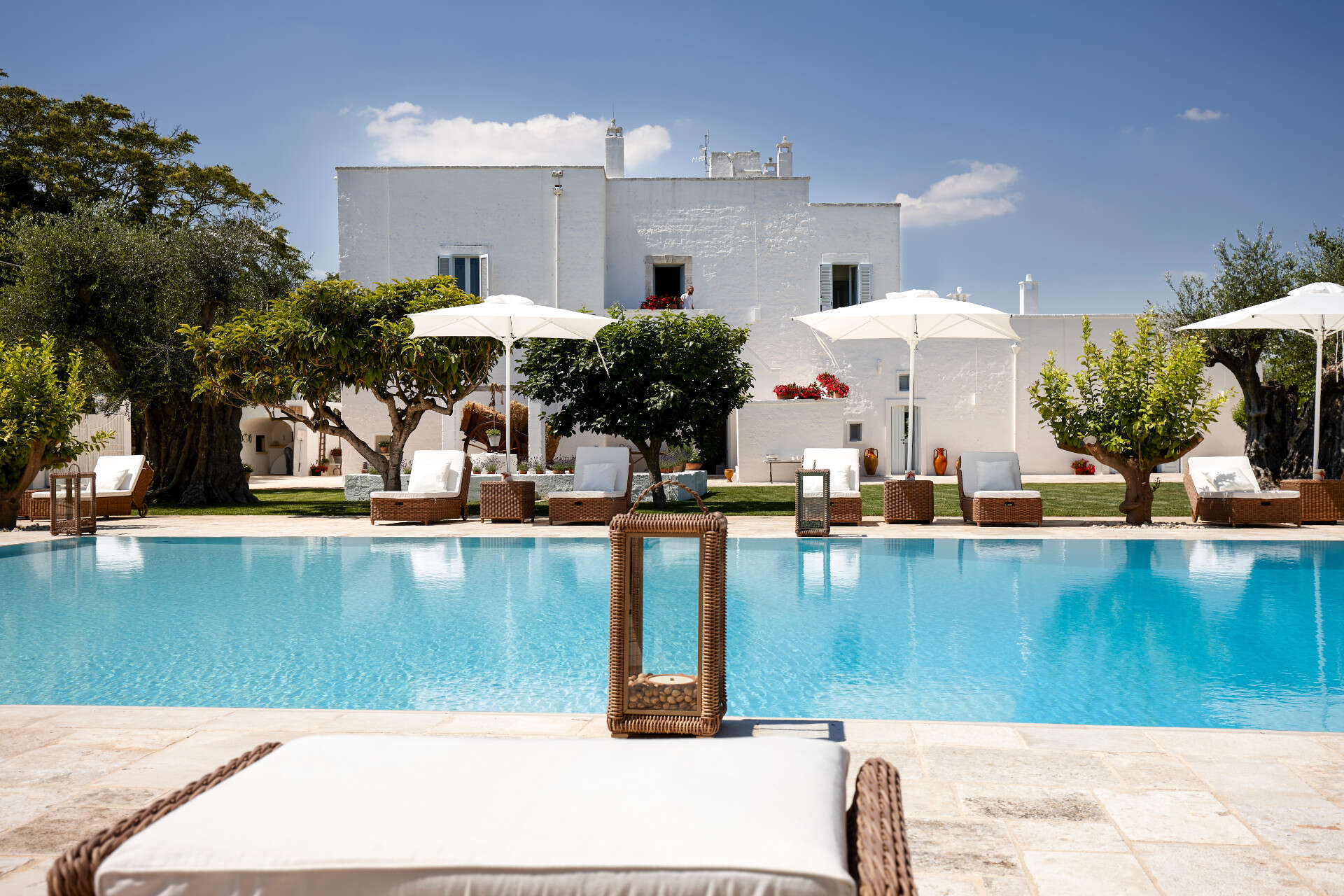 There's nothing quite like a vacation and taking time out of our busy lives to relax and recharge. For some, a vacation could mean having a cocktail by the pool; for others, it could include a hike through the lush wilderness or an adrenaline-fueled ski down a black-diamond run. Whatever way you prefer to spend your vacation, chances are you will be looking for accommodation when planning your trip. For many, this means finding a great hotel with a range of facilities and amenities. Luxury house rentals, however, can be equally enticing as any five-star hotel.
Often full of history and boasting impeccable design, luxury house rentals can still offer five-star service and amenities but also have the added benefit of privacy – the property you choose is exclusively yours during your stay. As we ease ourselves back into international travel after the difficulties of 2020, the exclusivity of renting a luxury property also has added health and safety benefits; you are much less likely to come into contact with strangers and have more control over your environment. With this in mind, we've chosen to showcase a range of luxury house rentals from a collection of luxurious and trustworthy travel brands that will act as a perfect home-away-from-home for any vacation.
Stay One Degree
Modern Eco Home, Costa Rica
Offering clean lines and modern living, this stylish home is a design lover's dream – but it is also only a minute away from the beach, making it an ideal holiday home for any guest. Situated near the charming town of Tamarindo, the property features four spacious bedrooms, its own private pool, a sophisticated, open-plan dining/living space and large floor-to-ceiling windows to let in the glorious Costa Rican sunshine. The property also benefits from its own water filtration system and solar panels, offsetting its need to take energy from the grid.
Private Estate, Australia
Perched on top of a hill just outside of the famous Byron Bay, this luxurious private estate totals 120 acres of land. Drawing inspiration from Europe – most notably, Spain – the property's design focuses on the use of natural materials in an effort to blend in with the landscape. Six bedrooms and bathrooms have been split across three main buildings, the largest of which has a large open-plan living room and kitchen, and three of the bedrooms. On the grounds, guests can also find expansive lawns, a large firepit for enjoying evenings outdoors and a swimming pool. The owners of the property have also committed to planting 50,000 native trees over the next 10 years.
Ibizan Finca, Spain
Those looking to get "off the beaten track" will love this traditional finca, which lies in a sleepy valley in the north of Ibiza. The 300-year-old property has been renovated with the help of one of Ibiza's most renowned eco-architects and now has space for up to 10 guests across five bedrooms; they can enjoy lounging by the pool, reading under the shade of the surrounding orange trees or getting cozy in front of the fireplace in the living room. Guests can also rest easy in the knowledge that their energy usage won't impact the environment, as the entire home is powered by solar generators.
Stay One Degree connects like-minded individuals and allows them to rent luxury properties within a trusted group of members. There are now over 3,500 properties across more than 250 locations available to rent through the membership.
[See also: The Most Luxurious Eco-Friendly Hotels]
ThirdHome
747 Wing House, California
Famous for its unique architecture, the Malibu 747 Wing House is made almost entirely out of the recycled parts of a Boeing 747. The plane's aluminum wings make up the roof and ceiling, and more than four million other parts have been repurposed throughout the property. Meanwhile, the interiors have been designed with comfort and entertainment in mind; the Wing House has two bedrooms, three bathrooms, a long swimming pool and 55 acres of land to explore, including fruit and nut trees and a bocce court. Set at the western edge of Malibu, it also has easy access to all the city has to offer.
Amansala, Mexico
While Amansala is also its own resort, it has made this list as its cabanas can be booked through ThirdHome. Set in a village-like setting along a beachfront, Amansala's 24 cabanas feature organic design and natural materials including driftwood, river rocks, traditional thatched roofs and mosaics. The resort focuses on wellness retreats and offers a range of activities including yoga, meditation, spa treatments and fitness classes. The resort's restaurant also specializes in creating fresh, healthy dishes, focusing on using fresh ingredients from the local area.
ThirdHome is a private-home exchange platform where owners of second (or more) homes offer time within their properties in exchange for trips to other members' properties. These properties are available to "rent" only to ThirdHome members.
Oliver's Travels
Hilltop Manor, Scotland
Set within almost six acres of private grounds, Hilltop Manor is a regal home that overlooks the Tay valley in the Scottish Highlands. Built in 1909, the property can accommodate up to 18 guests across its nine bedrooms, each of which comes with its own en-suite bathroom. The interiors blend traditional English design with a modern-rustic feel, making the manor perfect for a country getaway – large bay windows overlook the Highlands, original fireplaces create a cozy atmosphere, and there is even a cinema room for rainy days indoors.
Chateau Serein, France
This gorgeous 18th century French chateau lies in the heart of the Burgundy countryside, surrounded by the region's finest examples of food and wine. A true castle, it is surrounded by broad moats and has an 18th century bathing pool – known as a bassin – that uses fresh stream water, rather than a modern swimming pool. A large terrace overlooks the beautiful Serein valley, and there are nine spacious bedrooms within the chateau; it's also home to a charming kitchen garden and fruit orchard that guests can use to pick fresh fruit and vegetables for their meals.
Villa Marcella, Italy
Split into three apartments – each with its own external entrances – Villa Marcella is a sprawling masseria with room for 12 that includes a private pool, several gardens and patios and a sunlit roof terrace. The property, situated in Puglia, has been crafted from local stone and white lime, and the interiors continue the laid-back Mediterranean feel with large windows, stone floors and a cool neutral color scheme. The stunning villa also has its own wellness area, where guests can enjoy a range of spa services in comfort and privacy.
Each of these properties is featured in Oliver's Travels Sustainable Villa Collection, which means they have met a series of eco-friendly criteria and proved they are taking steps to become more sustainable. Examples include using renewable energy, preserving local heritage and growing their own produce.
[See also: Planning Sustainable Family Getaways With Kerstin Bognar]
Wilderness Safaris
Little Vumbura, Botswana
Surrounded completely by water, Little Vumbura is a safari camp comprising six tented suites built on a small tree island and shaded by a canopy of ancient Okavango forest. Each of the tents – one of which is a family room – has en-suite facilities and decking that allow guests to take in the incredible scenery. As one of the smallest of Wilderness Safari's camps, it is available for exclusive hire and also features a plunge pool, reading area and dining area connected by a bridge. The camp is also part of a "community participation plan" that brings opportunities and skills to the local populace.
Little DumaTau, Botswana
Set to open in April 2021, Little DumaTau lies within the Linyanti Wildlife Reserve on the banks of Osprey Lagoon, an area renowned for its elephant sightings. The small safari camp has only four guest suites, making it ideal for exclusive use; each suite has its own plunge pool, en-suite bathroom and spacious lounge. Guests of Little DumaTau can also enjoy the amenities at the larger, neighboring DumaTau camp, which has its own gym, lap pool and spa. Thanks to its location, Little DumaTau is committed to elephant research and mitigating human-wildlife conflict within the Kavango-Zambezi Transfrontier Conservation Area.
Operating across seven countries with over 40 camps, Wilderness Safaris is a conservation organization and responsible eco-tourism operator. All of Wilderness Safaris' camps have been built sustainably and have an environmentally focused purpose that complements its surroundings.