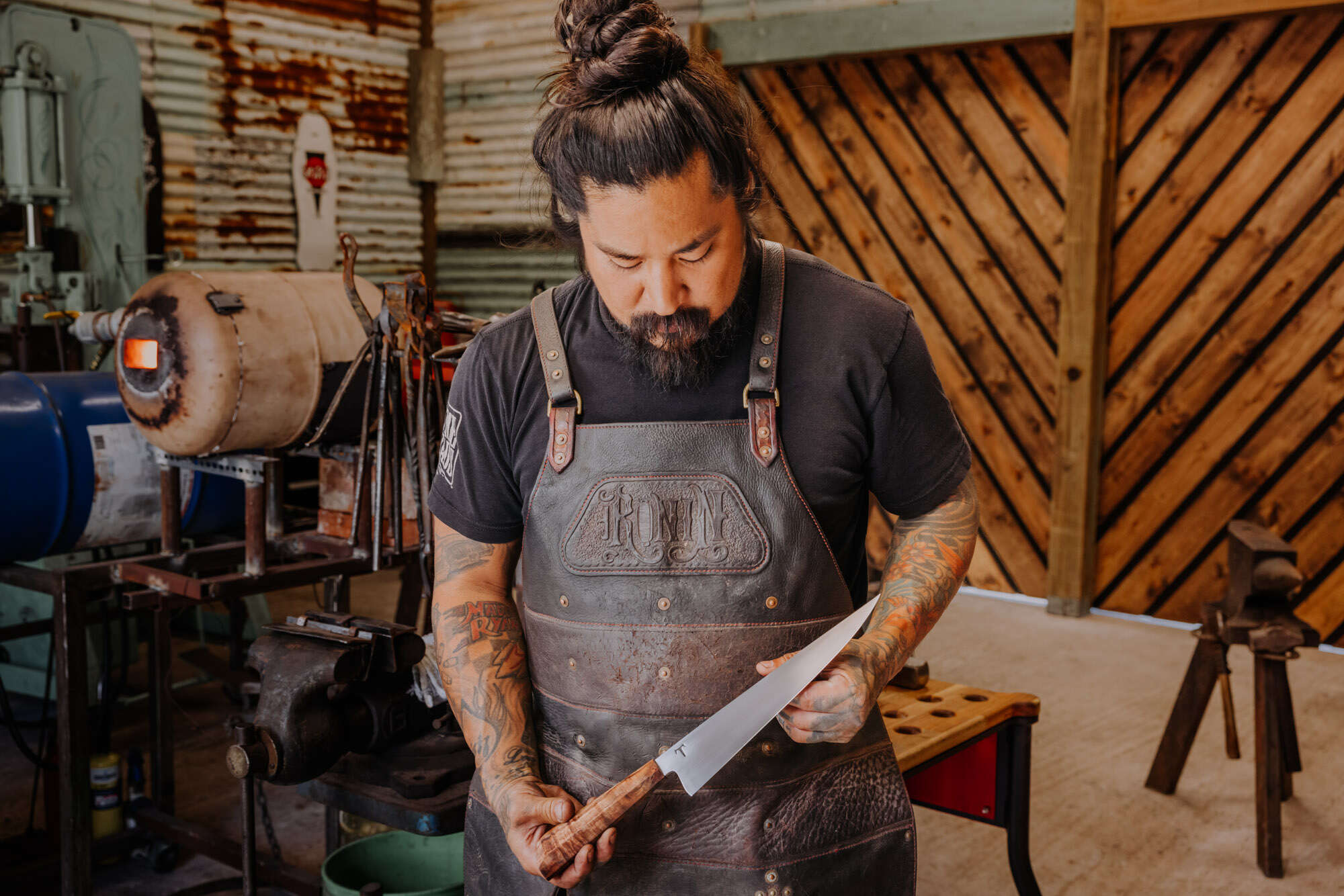 Four Seasons Resort Hualālai has partnered with traditional Hawaiian bladesmith Neil Kamimura to offer its guests a completely exclusive, one-of-a-kind knifemaking experience. The experience is the latest offering in the resort's 'Only at Hualālai' series, which aims to showcase unique people and places throughout Hawaii.
[See also: Top Suites in the World – Alii Royal Suite, Four Seasons Resort Lanai] 
Guest will be invited to travel to Kamimura's workshop, hidden away on a secluded coffee farm in the Hualalai hills, where they will spend a day with him, learning about his craft and techniques, as well as his background. As part of the experience, guests will be able to shadow Kamimura as he forges one of his state-of-art knives, crafted specifically for each individual participant.
Kamimura is a third-generation bladesmith, having learned the unique trade from his father and his grandfather before him. For Kamimura, his trade is far more than just a career. He said: "Knifemaking is my passion, my therapy, and my life. I pour everything into my knives, they represent my home of Hawaii, my culture and the people who surround me."
[See also: Discover the Magic of Sensei Lanai, A Four Seasons Resort]
For his knives, which are both practical enough to use daily and beautiful enough to be observed as art, Kamimura upcycles old metals to create the blade and relies on natural materials such as petrified wood, bone and semi-precious stones for the intricate handles.
The itinerary will include a nourishing bento lunch featuring fresh local ingredients by Kamimura's wife Flora, who is a professional chef. To complete the Four Seasons Resort Hualālai bladesmith experience, guests will be presented with their newly crafted specialty blade which they can then put to the test with a knife skills class courtesy of one of the resort's resident chefs.
The resort itself recently benefitted from a $100m renovation, which focused on enhancing each of the 243 guest bedrooms as well as some public spaces, while still maintaining its traditional Hawaiian charm. The renovation was the resort's first since it opened, which, in combination with its series of new experiences and newly relaxed travel regulations for US visitors, is making it a summer vacation hotspot.
Neil Kamimura bladesmith experience is available exclusively to Four Seasons Resort Hualālai guests. $12,000 per person.
[See also: Elite Traveler Reveals Top Adventures for 2021]