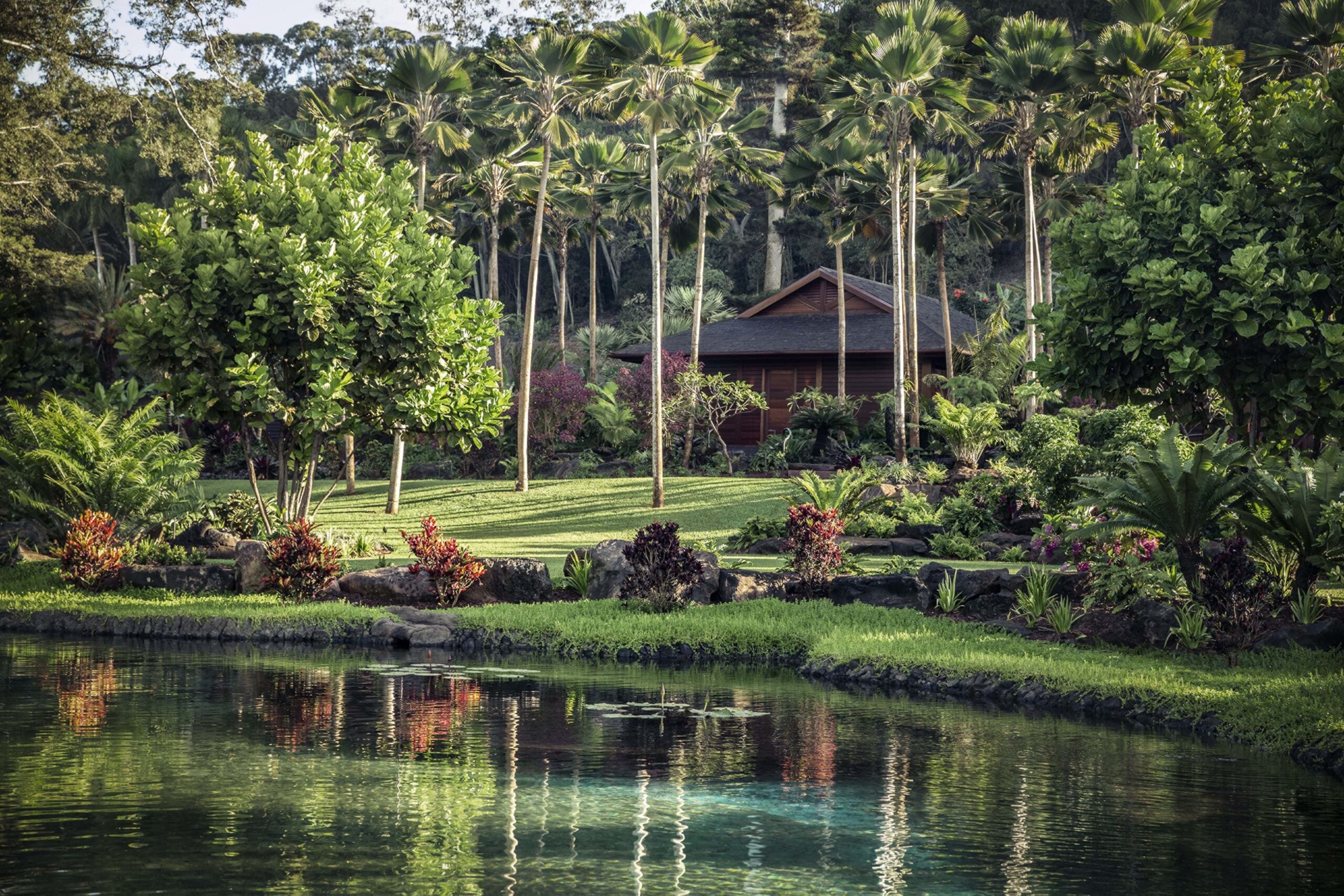 Arriving at Sensei Lanai, A Four Seasons Resort is like being welcomed into another, slower, and more laidback world. Nestled amongst teeming greenery on a sleepy Hawaiian island, the resort invites you to embark on a transformative wellness experience in a remarkably luxurious setting.
After touching down in Honolulu airport, bypass the transfer wait by hopping on a direct flight to Lanai courtesy of Lanai Air which operates from a private hangar, with round-trip luxury flights included in each Sensei Lanai booking. Alternatively make use of Jet Edge's point-to-point fleet, including first-class Gulfstream and Bombardier aircraft, for direct transportation into Lanai.
[See also: Top Suites in the World – Alii Royal Suite, Four Seasons Resort Lanai] 
After the short flight across to the island of Lanai, you will be greeted by the resort's courtesy private transfer service, in the form of a chauffeur-driven Tesla. The final leg of your journey takes you on winding roads through lush Hawaiian foliage, that eventually opens up to reveal the ocean.
The resort itself is tucked away amongst atmospheric highland forests, creating a secluded enclave. After a seamless check in you will be guided to your serene accommodation, passing through corridors of carefully curated artworks as you go. The light-filled rooms invite the outside in and promise to be a tranquil refuge throughout your transformative stay.
[See also: The Best Wellness Retreats in the US]
Over the next six months, as part of our partnership with the resort, Elite Traveler will be providing you with a detailed picture of the exclusive Sensei Lanai, as well as shining a light on some of its most exciting and immersive offerings and amenities, including its top suites, dining and of course, wellness. Having undergone an extensive refurbishment and rebranding in 2019, the 96-room resort now acts as an exclusive, adults-only off-shoot of the nearby Four Seasons Resort Lanai.
Sensei Lanai's ethos is centered on providing an evidence-led approach to wellbeing via the Sensei Way, which focuses on three core paths: movement, nourishment and rest. Both your physical and mental health will be sensitively targeted through a completely bespoke itinerary, customized to suit the needs of individual guests. This might include enriching workshops, private wellness consultations or high-adrenaline adventures across the island, as well as an extensive menu of relaxing spa treatments.
In addition to the personalized wellness itinerary, guests can also enjoy world-class cuisine courtesy of Nobu. The renowned restaurant group delivers its Japanese-inspired flavors and innovative cooking techniques in tandem with the Sensei Way focus on health and nourishment, serving up fresh, local ingredients in a beautiful Hawaiian setting.
While Sensei Lanai, A Four Seasons Resort recommends five days as the minimum stay to fully reap the rewards of its transformative wellness program, the resort also offers extended stays, in the form of a Sensei Sabbatical. These programs offer a once-in-a-lifetime opportunity to instigate meaningful and lasting change by reconnecting with your physical and mental needs on a deeper level; once you've arrived at Sensei, we're sure you'll never want to leave.
[See also: Four Seasons Reveals 2022 Private Jet Itineraries]