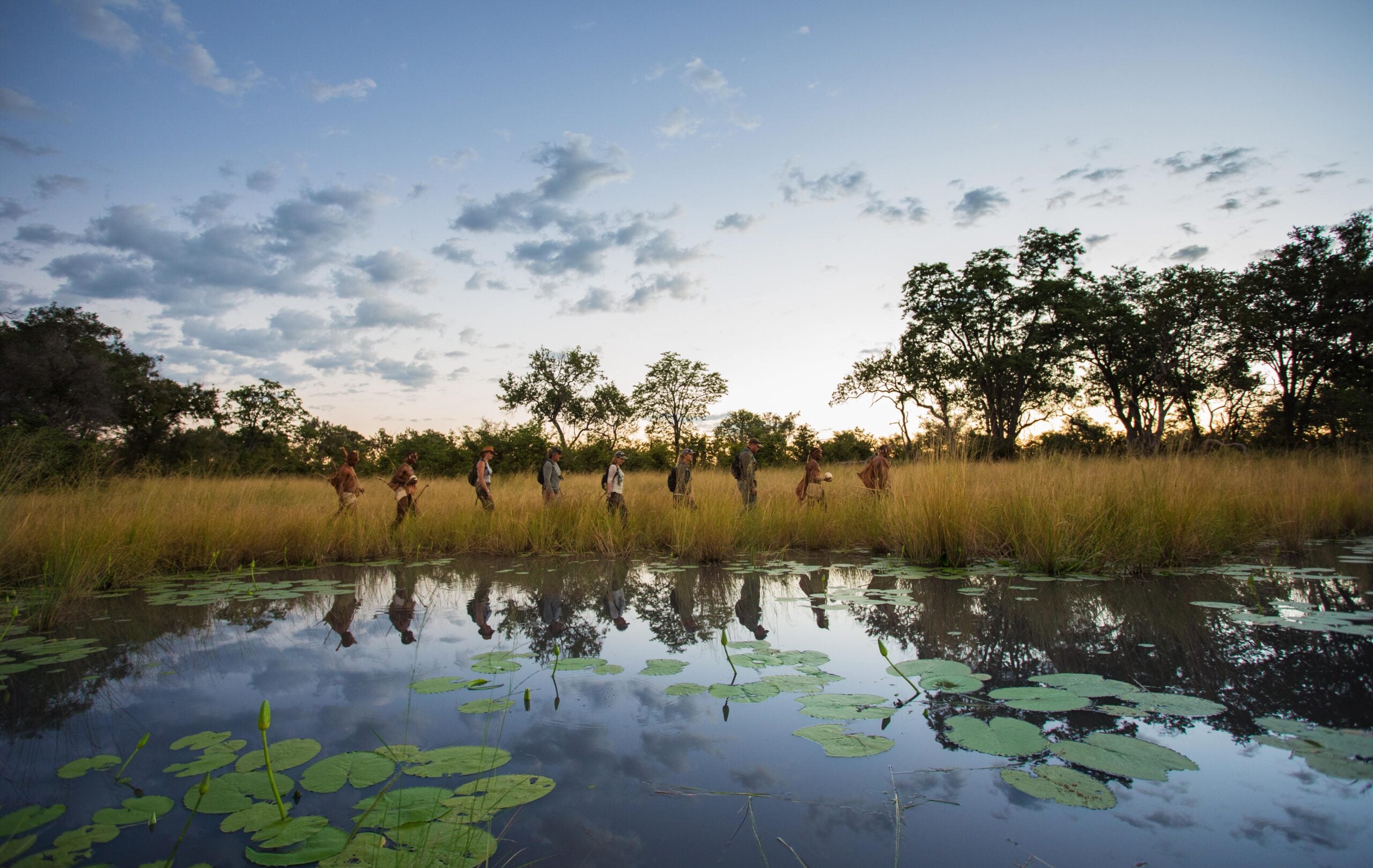 Conservation-led safari operator Great Plains has revealed details of its new Botswana experience, which aims to showcase the country's diverse landscape and the many species that call it home in an authentic and rewarding way.
The itinerary has been carefully crafted to ensure that guests can truly connect with the country, rather than follow a checklist route of must-see sights. The four-night Botswana safari experience is centered around real discovery in a bid to return to more meaningful travel following a year of restrictions, with contributions to science and conservations efforts included. Each trip is highly intimate, with a maximum of just eight guests.
The Great Plains Expeditions – Botswana will take guests on a cross-country safari journey through the country's remote and pristine wilderness, including the Selinda Spillway which passes through the western and central regions of the Selinda Reserve. The Selinda Spillway is home to the highest density of elephants in the world, with other wildlife sightings including buffalo, wild dogs, lions and cheetahs.
Aside from spotting Botswana's most magnificent animals in their natural habitat, guests will also be enlisted to help the team collect vital wildlife data as part of their ongoing conservation efforts. This might include counting elephants, logging the GPS coordinates of dens and nests, and reporting animal carcasses. With a lack of eyes on the ground, holes have emerged in data collection – by involving guests in the effort, these holes can become patched.
[See also: Become a Conservationist at Great Plains, Kenya]
Each trip will incorporate a variety of extra activities that encourage guests to view the landscape in an alternative way. From photography sessions and guided tracking walks to sleeping under the stars and canoeing along the Selinda Spillway, the Great Plains Expeditions – Botswana is not for the fainthearted – but the payoff will be immense.
Despite the immersive nature of the safari, no detail has been spared when it comes to luxury – the standard with Great Plains. The experience includes stops at three of Great Plains' Bostwana camps, all of which are artfully designed, remarkably comfortable and equipped with a host of mod cons and amenities. Guests will also be able to enjoy the convenience of a private chef and a team of experts to accompany them throughout.
"There really is nothing like feeling like the first explorer in an area and doing it for a reason: to collect data, to soak up the adventure and to be authentic," says Great Plains CEO Dereck Joubert. "Sitting under billions of stars around a fire, while lions roar in the distance and sharing that excitement and promise of tomorrow. That is what we want to share … through these expeditions."
The new Great Plains safari itineraries are launching in Bostwana this season, with the operator keen to offer similar experiences in Kenya and Zimbabwe soon.
[See also: Elite Traveler Reveals Top Adventures for 2021]
The Great Plains Expedition – Botswana is available from August 1 through October 31, 2021 and May through October 2022. One night Duba Explorers Camp, four nights on the Great Plains Expedition and one night at Selinda Camp from $9,250 per person sharing per night, including all internal transfers through TravelSommelier.