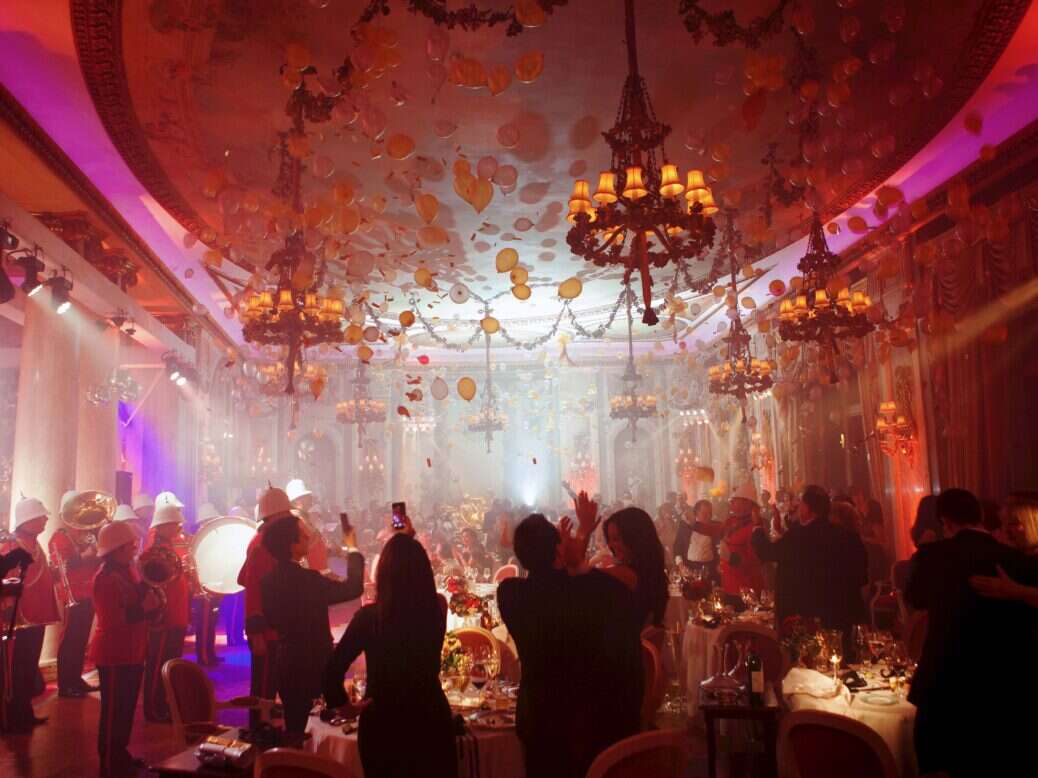 It's the biggest party of the year, and we'd be hard-pressed to find a corner of the globe not celebrating; what else could it be but New Year's Eve? Whether you'll be clapping out the end of a fantastic year or toasting to the clean-slate feeling that accompanies a new one, it feels like everyone has a reason to celebrate New Year's Eve 2023. And here at Elite Traveler, we'll be in pursuit of the best luxury New Year's Eve celebrations.
Celebrations will be thrown across the world, starting with the coastal cities of Oceania, and concluding with the South Pacific grouping of the United States Minor Outlying Islands.
So let us dust off our finest dresses, put aside our resolutions for one last night, and prepare to consume a lot of champagne. As we get ready for the countdown to 2023, here is our definitive round-up of the best locations to welcome in the new year in style.
[See also: The Most Anticipated Hotel Openings of 2023]
The Jefferson DC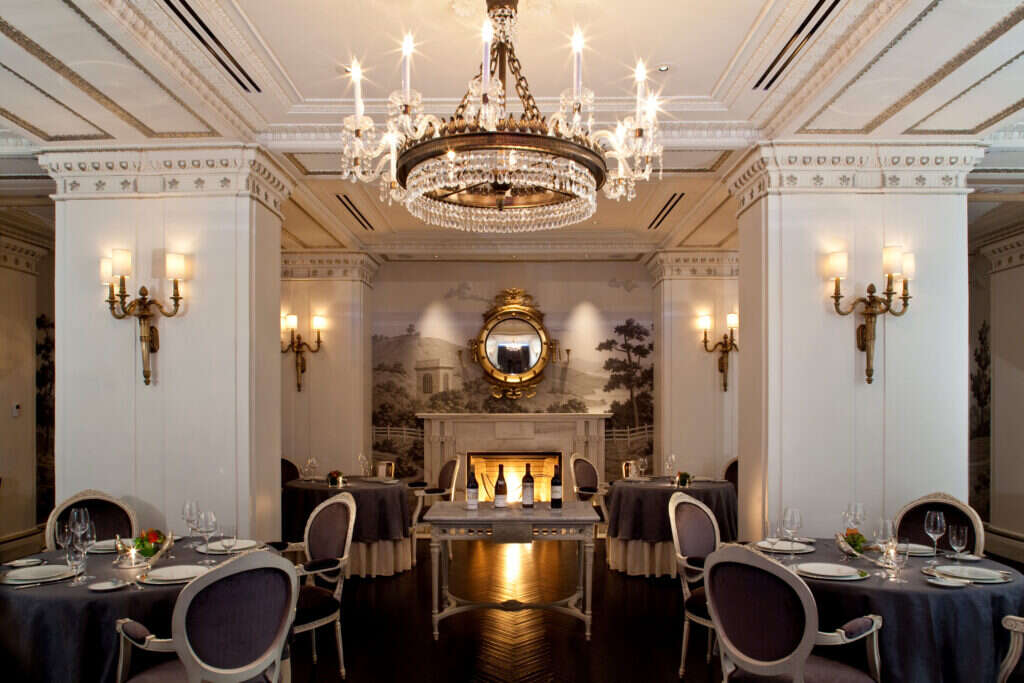 "I love big parties," The Great Gatsby's Jordan Baker famously said. "They're so intimate. At small parties, there isn't any privacy." With all due respect to our favorite fictional golfer, she's wrong in regard to The Jefferson's New Year's Eve celebrations.
One of Washington DC's most iconic luxury boutique hotels will be ringing in the new year in secluded style, offering up a private floor of the Beaux-Arts hotel for you and your party, with a capacity to host 22.
The number 22, plus yourself – adding up to a grand total of 23 – is no coincidence, for the event is called "Party of 23" in homage to the new year. Twenty-three glasses of champagne will be served at 23 minutes to midnight, all whilst guests enjoy dinner prepared by a wonderful private chef, with a carefully curated wine and spirits pairing, too. For a private affair to party into the early hours with your nearest and dearest, we can't recommend The Jefferson enough.
From $20,230. jeffersondc.com
VistaJet
Why have one New Year's Eve when you can have multiple? For VistaJet, the sky is no limit in its pursuit of presenting its guests with the best time on – or off – earth, with the global aviation company's proposal of flying from Tokyo to Los Angeles and celebrating every New Year's Eve that you and your party fly over.
With 17 time zones in between, that is quite the celebration. For the best year yet, celebrate with the stars – sorry, we'll stop now – and hop onboard one of VistaJet's private jets for a truly unforgettable New Year's Eve.
[See also: VistaJet Pioneers Greener Future for Aviation]
Stanly Ranch, Auberge Resorts Collection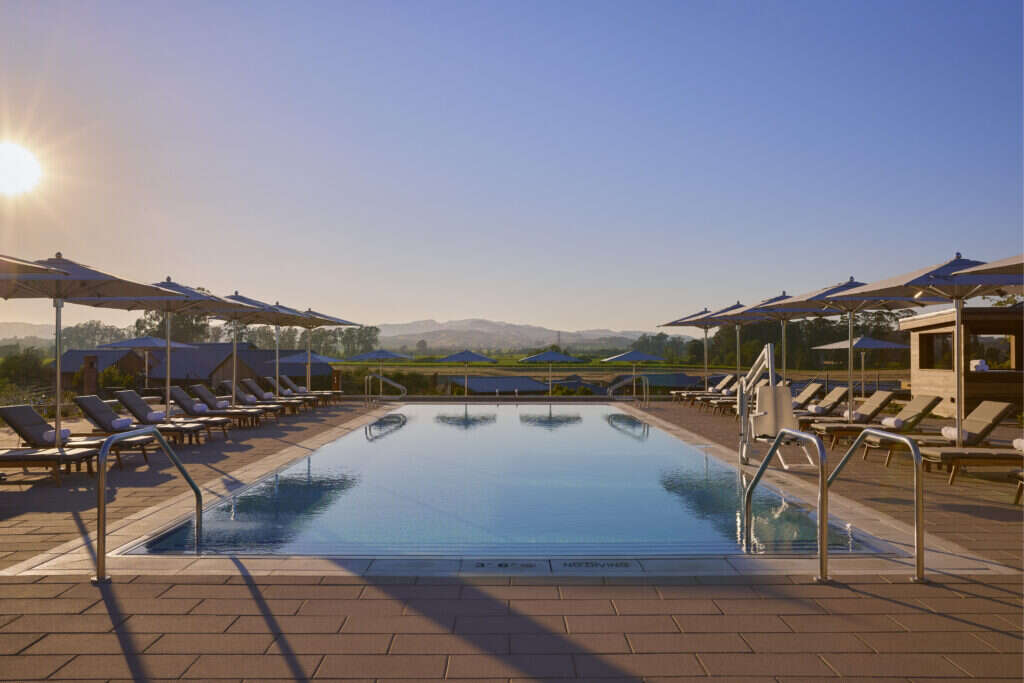 Stanly Ranch, tucked into the southern edge of Napa Valley, is hosting an eight-course prix fixe dinner at their beloved signature restaurant Bear to welcome in 2023. With an accompanying wine pairing – this is Napa Valley, after all – Stanly Ranch is our top choice on the West Coast this New Year's Eve for a night of great food, great wine, and after the meal, live music and dancing.
With its seemingly endless Californian sky, and breathtaking vistas of the Napa River, there's no better-placed destination for wine lovers this December 31 than the historic Stanly Ranch.
[See also: Auberge Opens Wildflower Farms Resort in Hudson Valley]
The Ritz, London
Puttin' on the Ritz was, of course, originally sung by Fred Astaire in regard to New York's Ritz. But a Ritz is a Ritz, and for London this New Year's Eve, there's no better place to be seen than The Ritz London.
Once again, The Ritz London will be hosting its New Year's Eve black-tie gala dinner, in which guests will be treated to a six-course dinner, complete with a live performance from acclaimed band The Soul Jets, a bagpipes presentation, and even a 14-piece military marching band for the countdown.
And so, to quote Fred Astaire himself; "downtown, uptown, get your kicks at the Ritz."
From £1,900 per adult, and £850 per child. theritzlondon.com
Six Senses Bali
Not all celebrations have to mirror a Gatsby party; for an experience more wholesome than hedonistic, but without cutting any of the luxury so necessary for a decent entry into the new year, look no further than Six Senses Uluwatu.
The brand's only outpost in Bali is renowned for its sweeping ocean vistas, sparkling service and gorgeous designs. Tucked right on the island's southwestern tip, Six Senses Uluwatu is bringing in the new year with a package that reflects the magic of the island and the resort.
Accompanying a stay in the resort's beautiful Cliff Pool Villa is a New Year's Eve dinner, in which Six Senses Uluwatu's talented culinary crew will present an Asian-infused barbeque dinner, with a spotlight on Balinese cuisine for dessert. With a live band playing throughout the night, the package also includes a three-hour wellness journey, for the ultimate launch into the new year.
To book contact reservations-uluwatu@sixsenses.com. sixsenses.com
[See also: Six Senses CEO Neil Jacobs on Sustainable Luxury]
The Venetian, Las Vegas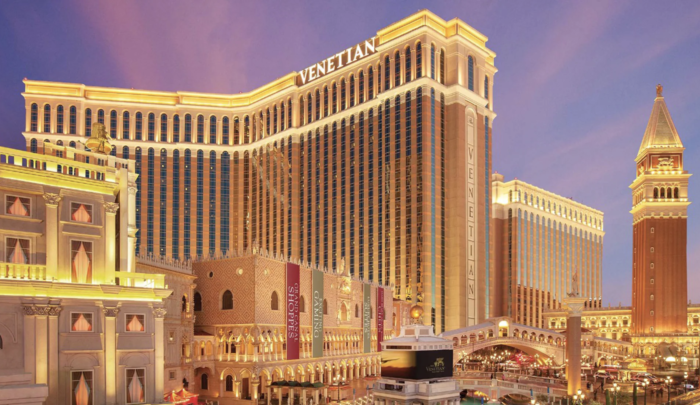 Vegas's The Venetian is so extraordinarily big, so glamorous, so oozingly luxurious that among a sea of fabulous haunts across Las Vegas, nothing, we'd argue, quite reflects the spirit of Sin City quite like it. It goes without saying, therefore, that there's no greater place to check out this New Year's Eve than the epicenter of the party itself.
The second biggest hotel in the world, The Venetian is, as one would expect, hosting a variety of New Year's Eve events this year. Our favorite offering from the luxury hotel is the Prestige Club Lounge on the hotel's 23rd floor, in which near-panoramic views are offered of the Strip's world-famous fireworks display.
Also featured is a live DJ set to dance the night away, plus the usual luxury trappings of The Venetian, including its unfalteringly fabulous service. Viva la Vegas, Viva la 2023.
From $275. venetianlasvegas.com
[See also: Jean-Michel Gathy on Designing the World's Most Iconic Hotels]