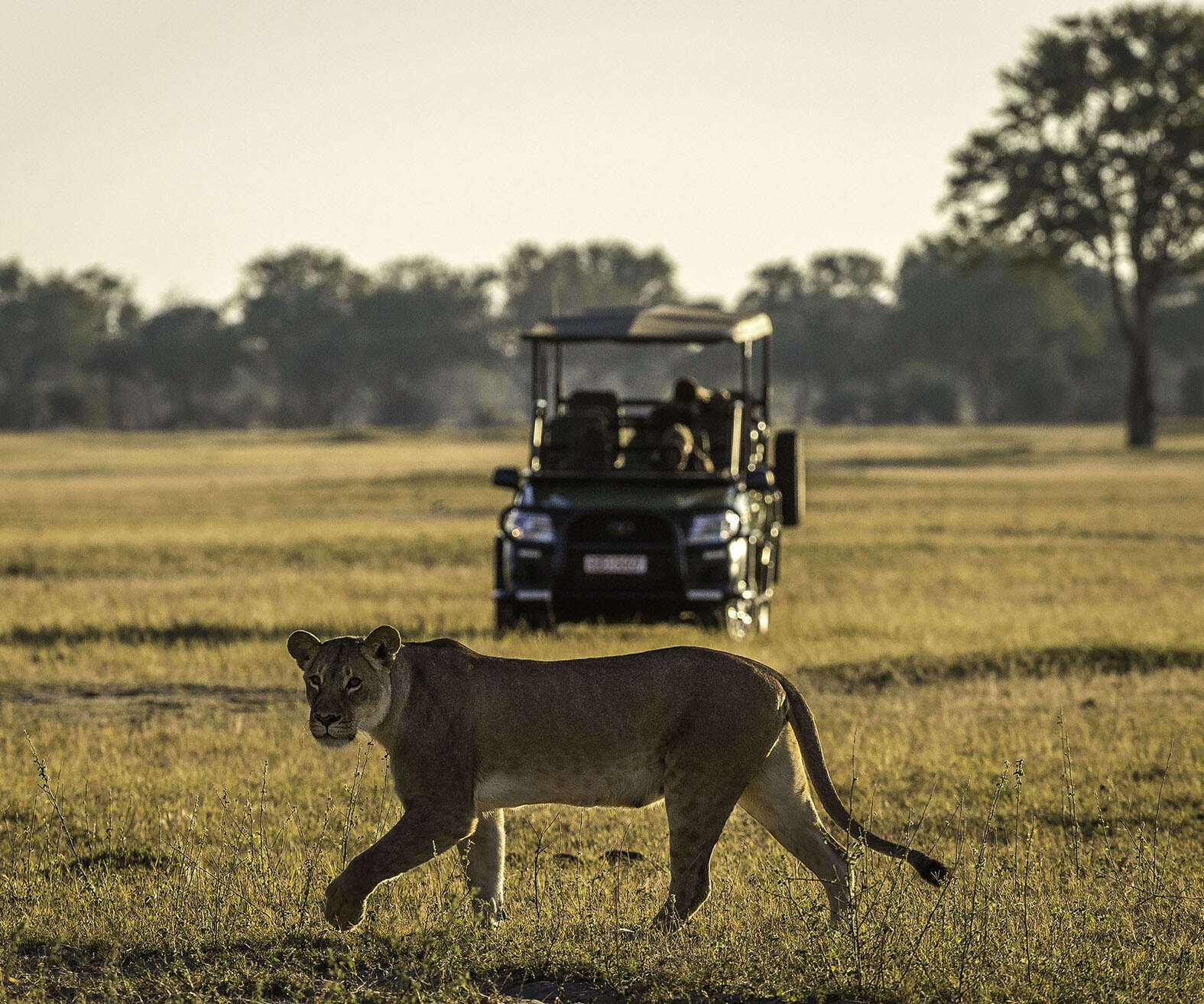 Cementing its steadfast commitment to conscious and considered tourism, Wilderness Safaris has launched a new safari developed in partnership with global wild cat conservation organization, Panthera.
As the only organization in the world dedicated solely to wild cat conservation, Panthera utilizes the knowledge and expertise of some of the globe's leading biologists and conservationists to implement effective strategies to protect endangered big cats. This is paired with Wilderness Safaris' nearly 40 years' experience in delivering authentic safari vacations to create an itinerary that truly has meaningful impact at its core.
Taking travelers on an immersive seven-day journey through Zambia's wildlife-rich Kafue National Park, the all-new safari will be hosted by Panthera's director of Kavango-Zambezi Transfrontier Conservation Area and endangered species specialist, Dr Kim Young-Overton. Calling on her wealth of experience running projects across southern Africa, Kim will give guests unique insight into the complex challenges of lion conservation.
[See also: First Look at Wilderness Safaris and White Desert's Itineraries]
Travelers will be based in the heart of Kafue National Park's pristine Busanga Plains at the Wilderness Shumba Camp, which pairs rustic luxury with immersive wildlife experiences. Making up the accommodations are six elegant, tented units, each of which is raised above the plains on wooden platforms to offer astounding views across the unspoiled surrounding landscape.
Throughout the trip, guests will be privy to behind-the-scenes access to Kafue's lion conservation initiatives, with the chance to shadow Panthera's research team as they track the park's carnivores and carry out wildlife monitoring duties. Among a diverse range of daily activities and adventures, guests will be invited to take part in early morning game counts, set up vital camera trapping and meet with local wildlife officers to discover more about their work.
"This trip is an incredible opportunity to experience the valuable intersection of impact tourism and hands-on conservation efforts," says Dean Morton, acting managing director of Wilderness Zambezi. "In the Kafue, Wilderness' history with Panthera dates back to 2010, when Dr Neil Midlane initiated the Kafue Lion Project, the first study into the species in this unique landscape. Wilderness' continued support for Panthera, as well as recent surveys, suggest that the lion population is responding well to the team's interventions."
"The itinerary brings together Wilderness' award-winning camps and safaris and Panthera's scientific and operational expertise, to ensure a future for wild cats and the vast landscapes on which they depend," adds Kim.
Wilderness Safaris x Panthera lion conservation safari will take place from 26th September – 2nd October 2022. Email partnerships@wilderness-safaris.com to book.