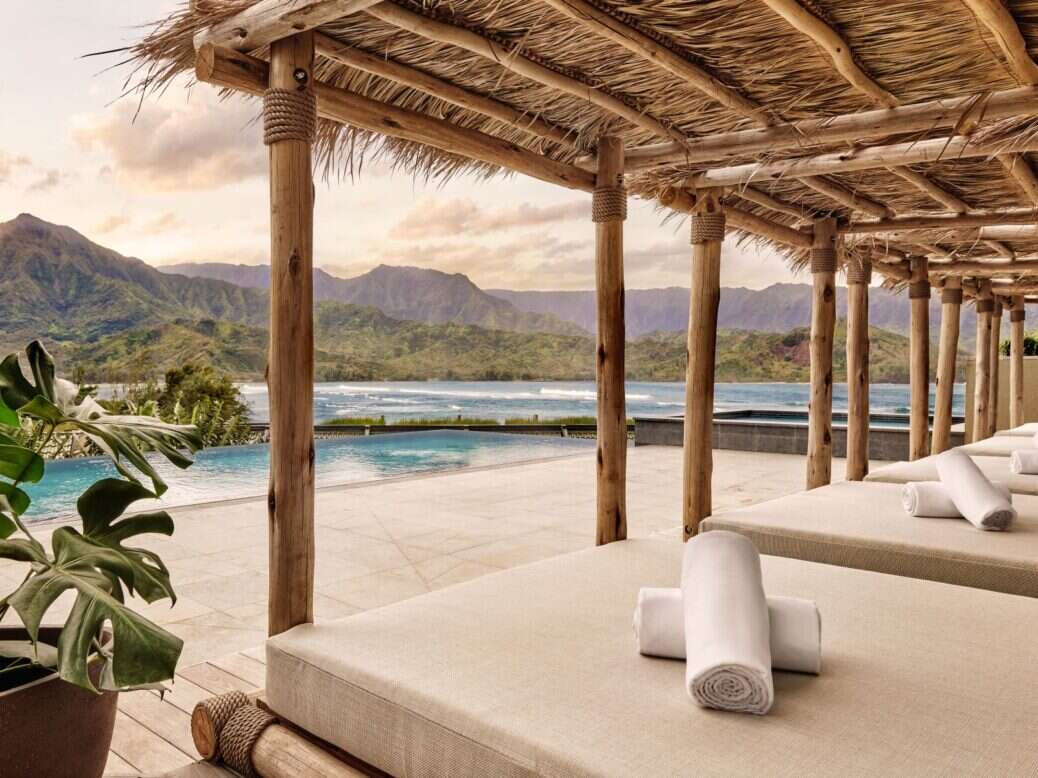 With its golden sandy beaches, tranquil waters and velvet-green mountains, Hanalei Bay has long been a popular vacation destination. Now, 1 Hotels has opened its first property in Hawaii, just a ten-minute drive from the sleepy town of Hanalei, overlooking an unspoiled stretch of Kauai's North Shore.
The eco-luxe brand teamed up with Starwood Capital for the project, acquiring the hotel – then the St. Regis Princeville – and investing $300m to transform it into a signature 1 Hotels resort. The heavy costs have certainly paid off.
1 Hotel Hanalei Bay boasts 252 breezy nature-inspired rooms and suites, thoughtfully adorned with soft rugs, potted plants and hand-woven wall decorations. Materials have been sourced sustainably and locally – think black basalt tiles and plenty of reclaimed teak furnishings.
[See also: Back to Nature: Inside 1 Hotel Toronto]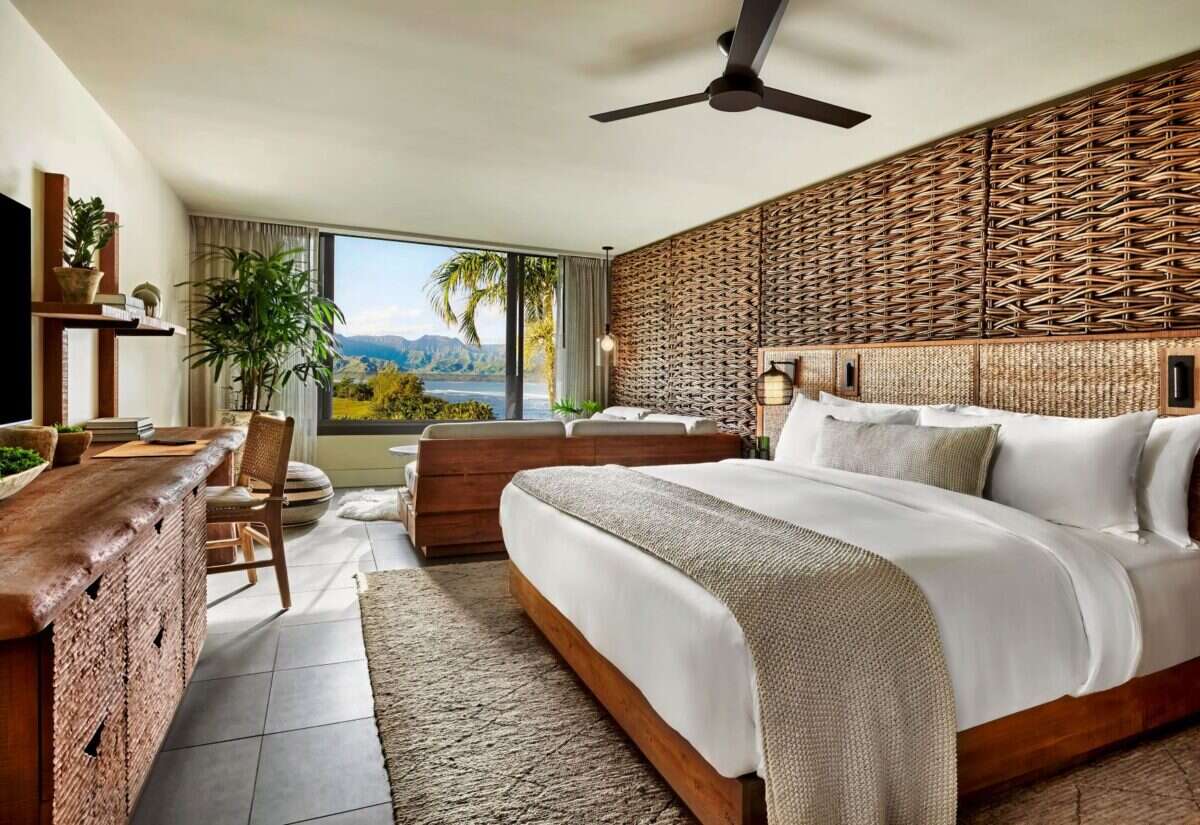 The hotel group partnered with RE-use Hawaii to salvage almost 150 tons of onsite furniture, fittings and equipment for its latest project. But you wouldn't know it; despite its eco-friendly ethos, the hotel manages to retain a luxury feel.
The most exclusive abodes are the signature suites – the two-story Puu Poa Ocean Loft Suite, Napali House Suite and Makana Penthouse – which feature floor-to-ceiling glass windows and private terraces with gorgeous views of the mountains and crescent-shaped bay. As those that have stayed at a 1 Hotels property will expect, each of the rooms are equipped with yoga mats, soft cotton robes and organic Bamford bath products.
The new retreat strikes a personal note with 1 Hotels' founder and chairman, Barry Sternlicht. "What makes the opening of this property such a special moment for me is that my family and I vacationed in the area for decades," he said.
"When I first visited, I found the existing hotel not in keeping with the natural landscape. I had a vision of creating an extraordinary resort that would combine the magic of a lush native landscape with the region's rich culture and history."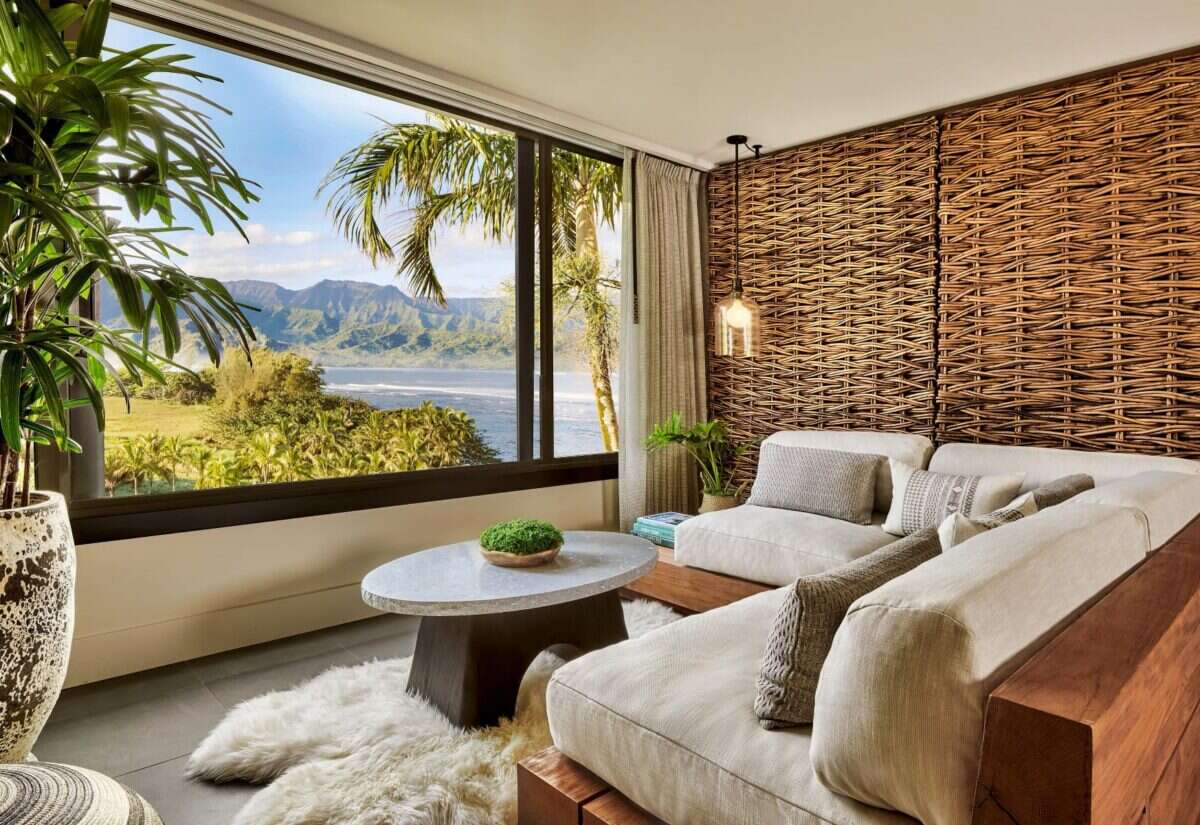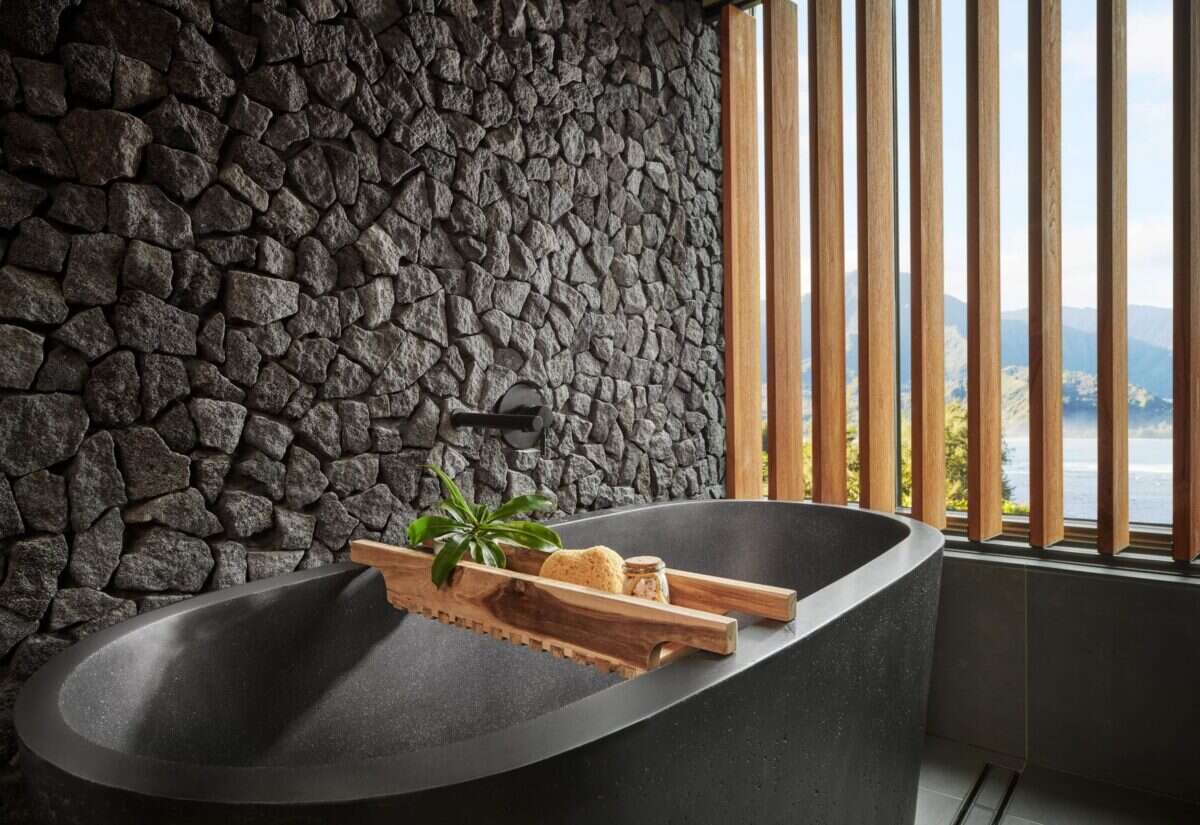 He continued: "We've brought that vision to life with a unique hospitality experience that pays tribute to these wonderful local traditions where nature is the CEO, where the building integrates with the boundless beauty of its surroundings, and all of our guests can experience the wellness, soothing and healing properties of the extraordinary island of Kauai."
To this end, 1 Hotels replaced non-native and invasive species with native vegetation including white hibiscus and nau during its multi-year conservation efforts. Much of the original building was replaced with low-impact structures topped with verdant green roofs planted with pili grass to blend in with the beautiful surroundings.
As well as improving air quality through carbon sequestration, the roofs are home to an organic garden where fresh herbs, vegetables and micro-greens are grown for use at 1 Kitchen – the hotel's all-day restaurant. Other dining offerings at 1 Hotel Hanalei Bay include the Welina Terrace where guests can enjoy a modern Japanese menu designed by chef Misao Masuda and casual poolside eatery The Sandbox which serves light bites like poke bowls and fish tacos.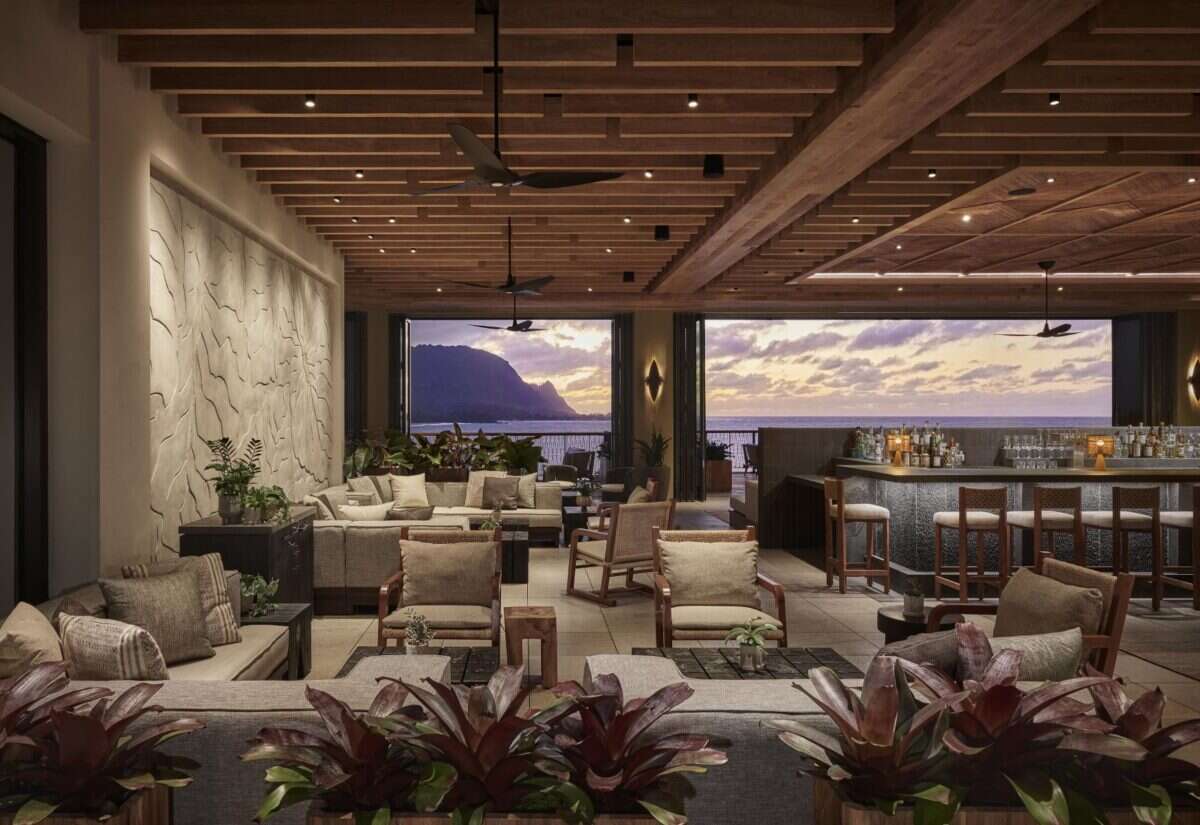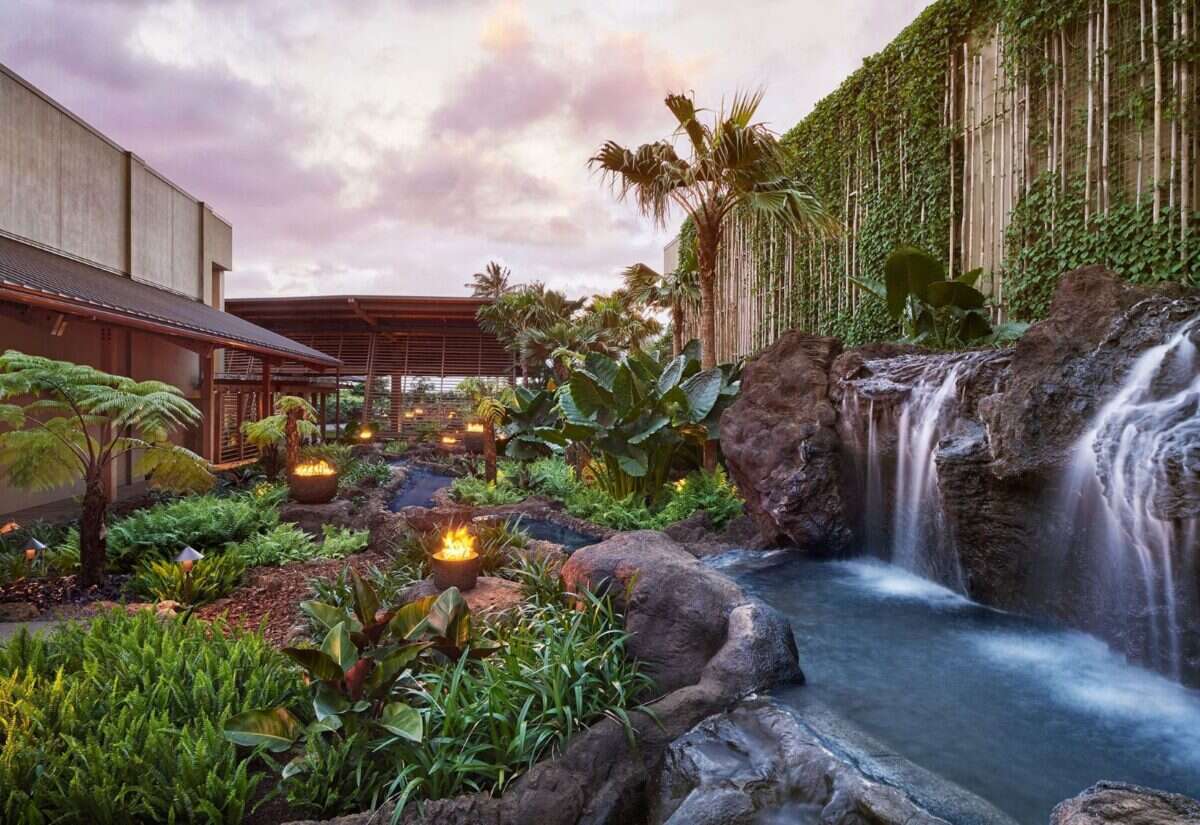 Of course, the retreat is also home to an expansive wellness center including an 18,000-sq-ft Bamford Spa complete with a cryotherapy chamber, infrared sauna, and salt pod flotation chamber. And, for gym lovers, there's a 10,000-sq-ft fitness center helmed by former NFL athlete Marc Megna which features an outdoor beachfront jungle gym.
For those looking to really kickstart their health, 1 Hotel Hanalei Bay will also be opening a Vitahealth Medi Spa this May with an expert team of doctors and nurses on-hand to carry out a range of holistic treatments including peptide cosmetic therapy (to reduce inflammation and produce collagen) and brain health therapy (to enhance focus, memory and cognition).
Beyond the retreat itself, there are plenty of activities to get involved with spanning everything from bird watching and forest bathing to archery and river kayaking. Be sure to leave time to visit the world-renowned surf spot Hanalei Bay where you can take a lesson with famed Kauai surfer Bill Hamilton.  
[See also: 1 Hotel San Francisco: A Sanctuary of Sustainability]