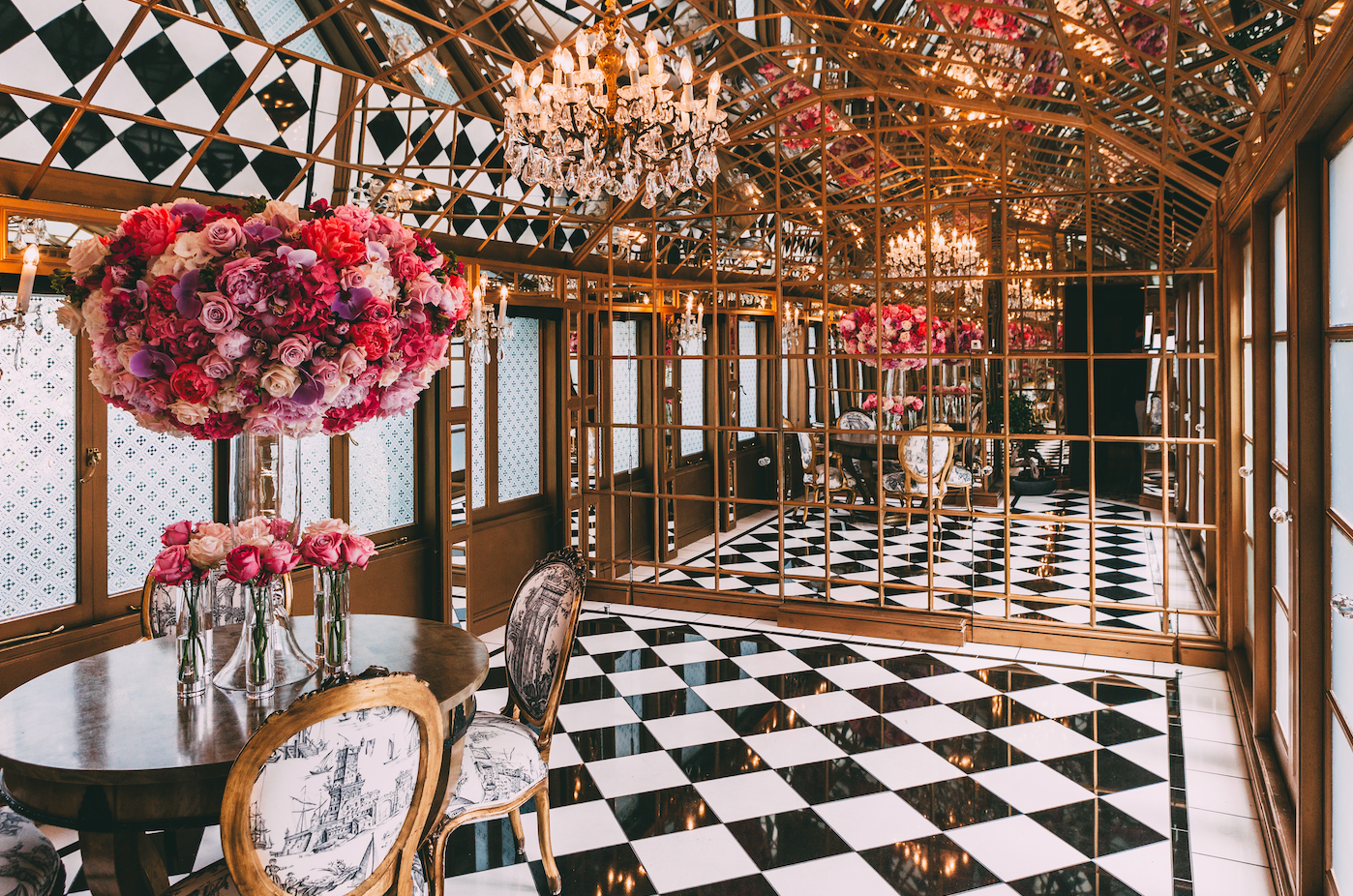 11 Cadogan Gardens is the latest addition to Relais & Chateux — and the first and only London property included in the collection.
The hotel is located in the affluent and bustling Chelsea neighborhood, yet is tucked away off Sloane Square and the red-brick facade is uniform with its residential neighbors. In fact, you might miss that it is a hotel entirely, as the only indication is a subtle '11 Cadogan Gardens' flag hanging out front.
Upon entering, there is no busy reception to greet you. Instead, the reception is off to the side so a discreet entry is almost guaranteed. The vibe from start to finish is that of a welcoming home, which is hardly surprising considering the building's history.
It was first built in the late 19th-century by Lord Chelsea and was a favorite haunt of Victorian aristocrats, politicians, artists and poets. 11 Cadogan Gardens was, and still is, made up of four Victorian townhouses and decidedly retains that Victorian charm without polishing over the authentic details.
The floorboards on the winding staircases creak, the labyrinth of corridors are narrow and easy to get lost in (but you'll likely spot a staff member who will point you in the right direction), and there's still a traditional shutter-door elevator. These quirky details all add to the Gothic charm and makes the whole place feel like a grand home that is welcoming you within its storied walls.
Stay
While the Victorian details remain, the hotel had a fairly hefty renovation a few years ago so you can expect lots of glossy details. Each of the Signature Suites has its own moniker and individual design — the Red Room is an absolute riot of regal color, with sumptuous red velvet curtains draped around the four-poster bed and gilded accents at every turn.
There are also the four Cadogan Suites: located in the original mews house, each one has a private entrance so you truly feel like you're at home. Again, each one has a unique design but think lacquered walnut furniture, Art Deco-style drinks trollies, grand fireplaces, four-poster beds and light fixtures dripping with crystals. The jewel in the crown is the lavish Sloane Suite.
The exquisite suite covers almost 1,300 sq ft and has delightful views of Cadogan Gardens. The suite's color palette is also regal yet understated in cream, gold and black. The Sloane Suite can be connected with two of the Signature Suites if you are traveling with a big group.
Dine
Han's Bar & Grill has a more modern feel than the rest of the hotel: think gold fixtures, baskets of verdant plants hanging and creeping down from the ceilings, velvet green sofas and framed illustrations and portraits. While this is not a typical gourmand's destination (the cuisine favors British), it is a fun place to people watch as the restaurant is set within Pavillion Road.
Explore
Cadogan Place Gardens sits between Sloane Street and Cadogan Place. It is a flourishing private garden that is only accessible for residents who live in a Cadogan property. It has remained largely unchanged since it was first constructed in 1886 and amongst the foliage you'll see statues and find a tennis court. Guests of 11 Cadogan Gardens have access to the garden and it is a remarkably tranquil spot considering its location. Grab a book (perhaps Henry James's The Golden Bowl as some of the characters live in Cadogan Place).
Contact +44 207 730 7000, 11cadogangardens.com