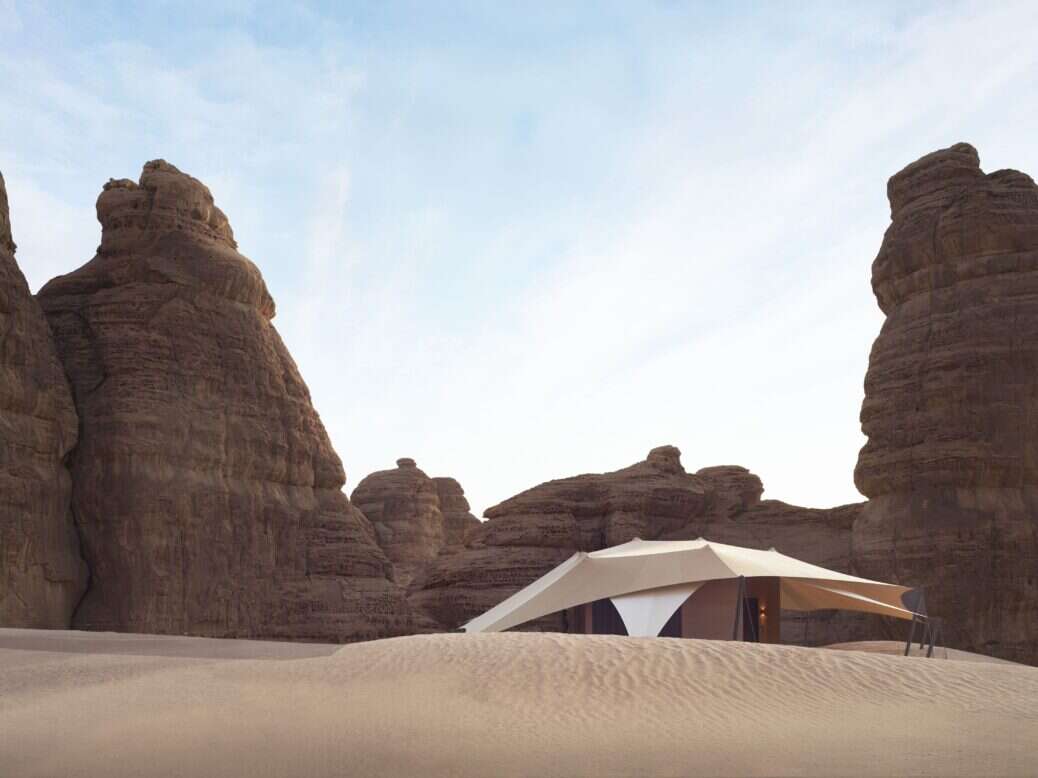 Banyan Tree has opened its newest resort in the heart of Saudi Arabia's Ashur Valley of AlUla. Paris-based architecture practice AW2 took inspiration from the rocky surroundings to design the striking property.
Situated less than 10 miles from Hegra (a UNESCO-protected archaeological site with tombs dating back to the 1st century BC), the secluded retreat features just 47 tented suites. The most exclusive abode is the 2,583-sq-ft Dune Three Bedroom Villa, which boasts an outdoor terrace complete with a firepit (the perfect setting for stargazing in the evenings) and a swimming pool built into the natural crevice in the rocks.
Every effort has been taken to ensure Banyan Tree AlUla blends seamlessly in with the surrounding landscape. AW2 took a 'light touch' approach to minimize the environmental impact of the property, using local resources during the building process and water harvesting techniques to capture and store rainwater.
[See also: The Most Luxurious Eco-Friendly Hotels]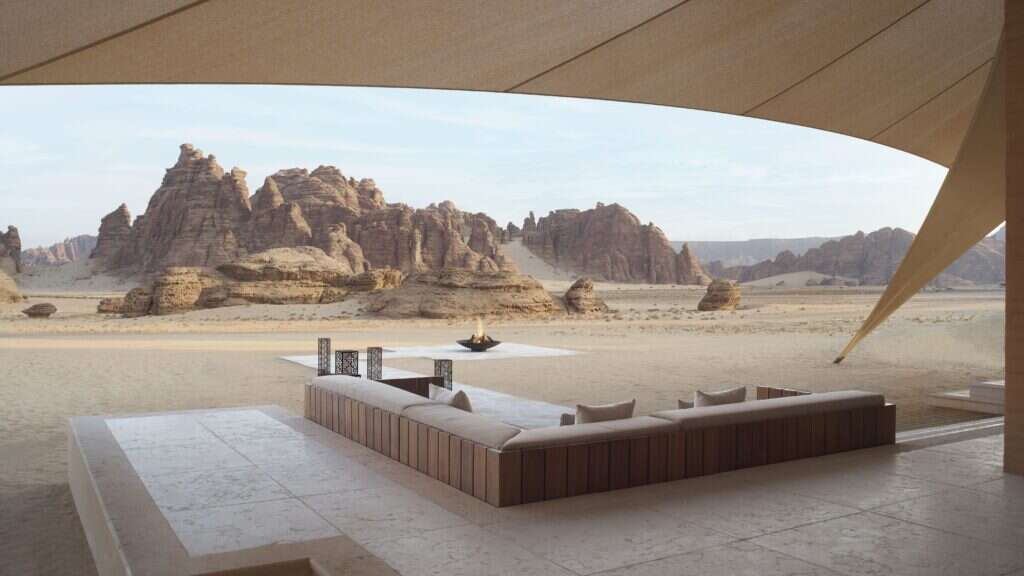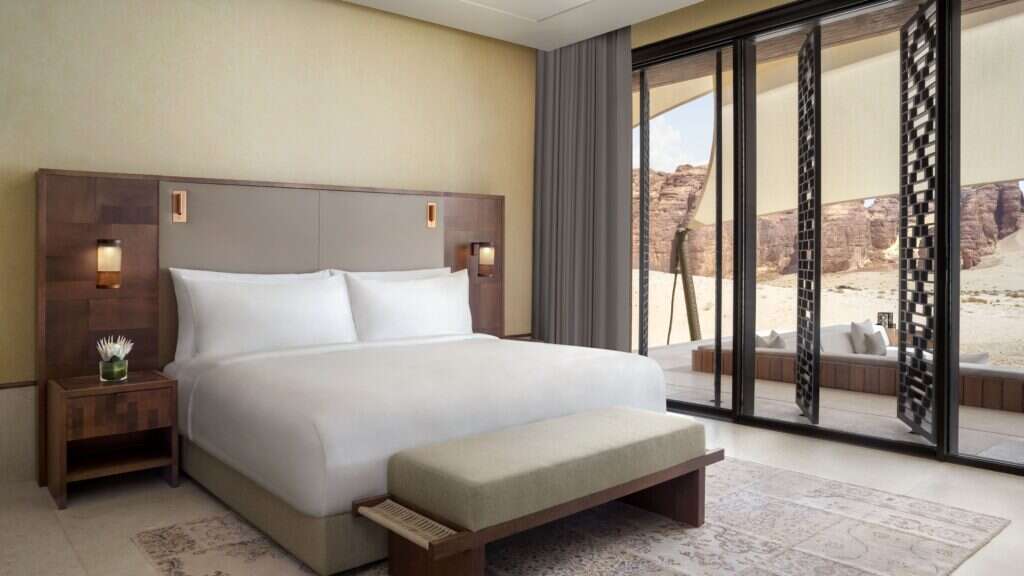 "Our architecture responds to the fragility of the Ashar site and aims not only to restore but also to protect it from future harm by consciously addressing the balance of man and nature," said Reda Amalou, partner at AW2.
"Our concept involves harnessing the natural beauty of the landscape with a project that seamlessly integrates into the site, a design that is adapted and adaptable to the cultural, historical and natural specificities of Ashar."
Each of the suites is topped with a sand-colored canvas to keep the interiors shady and cool, while sliding doors reveal sweeping vistas of the valley and open onto spacious private terraces. The villas are decorated with a warm color palette that reflects the earthy hues of the desert and patterns inspired by the Nabataean nomadic Arab tribes.
Banyan Tree AlUla also boasts an idyllic spa with natural rock pools nestled between the rocks and two eateries serving gourmet Arabic and Thai cuisine.  
[See also: Pelorus's Geordie Mackay-Lewis on his Thirst for Adventure]