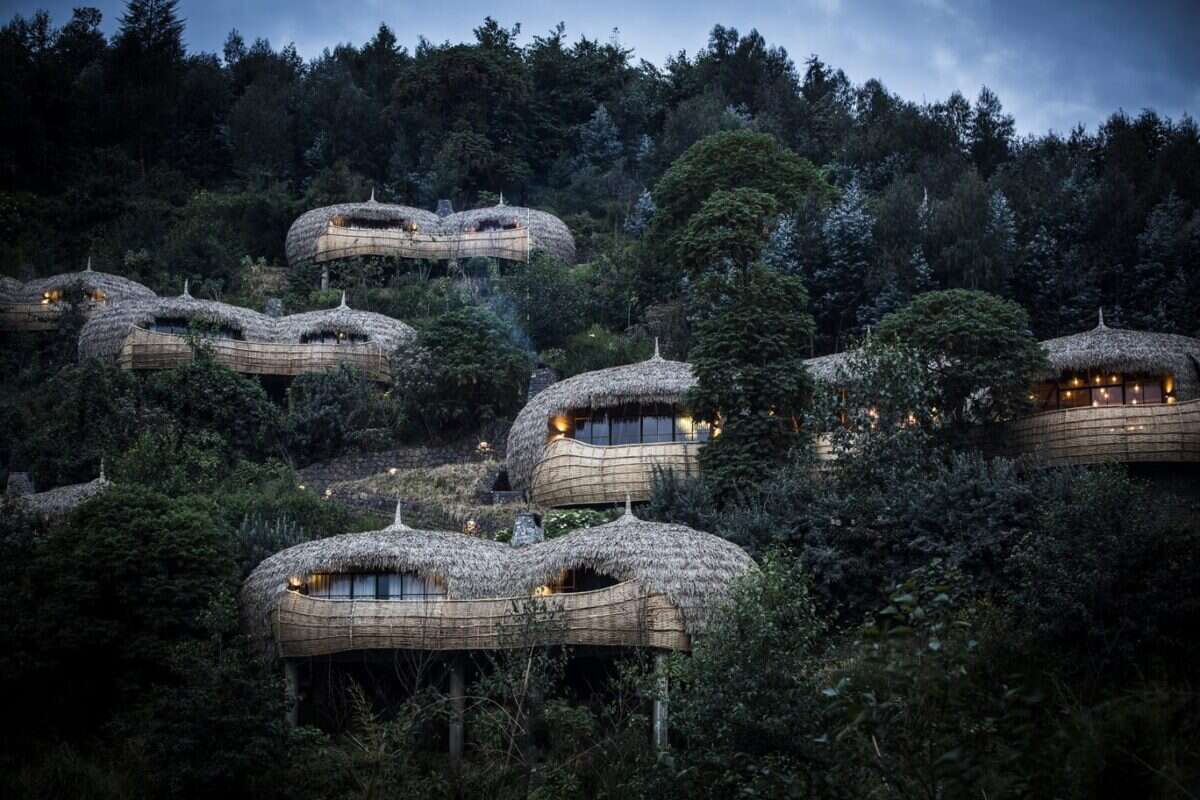 Elite Traveler, the responsible luxury lifestyle magazine, has revealed the Top 100 Suites for 2022 alongside an updated database containing key information on the most luxurious and exclusive hotel accommodations on the planet.
Only the very best have been selected for our annual Top 100 Suites – as featured in the print edition of Elite Traveler. This year, our criteria has been more selective than ever. Not just the grandest, most luxurious suites in the world are making the cut, but those that also have inspiring initiatives in place — from employee volunteer programs and community outreach to eco-friendly, sustainable practices.
[See also: The Most Sustainable Suites in Elite Traveler's Top 100]
Improved Top Suites database
We asked the best hotels in the world to provide information on over 60 variables, meaning we now have one of the most comprehensive datasets on the world's top suites. Presented alongside stunning behind-the-scenes images, descriptions and luxury rankings, the Top Suites database lets you search for your next hotel stay using criteria including location, price per night and number of bedrooms.
Every suite in the database hits the minimum standard of five-star luxury, but the majority go above and beyond to ensure ultimate guest satisfaction. Through detailed analysis, we have also recognized the suites that meet exacting specifications for privacy, sustainability, fine dining and more with gold, silver and bronze distinctions.
Click here to explore Top 100 Suites 2022
Highlights include:
Royal Mansour, Grand Riad, Morocco
Mansour is where historic beauty meets modern-day luxury. The decor is just what you'd expect from such a timeless hotel, with mosaic tiles lining the floors and artfully hung drapes filling the doorways. In place of rooms and suites, Royal Mansour offers guests riads — the most prestigious of which is the Grand Riad. $44,800 per night.
Jade Mountain, Galaxy Sanctuary, St Lucia
Set within 600 acres of lush tropical hillside, each of Jade Mountain's suites are reached by suspended sky bridge. For the most astonishing views of the Piti and Gros Piton Mountains, go for the Galaxy Sanctuary. The extravagant suite features decor inspired by the rain forest and a 900-sq-ft infinity pool with stunning views of the Pitons and the Caribbean Sea. $3,795 per night.
The Indian Suite, The Fife Arms, Scotland
Since opening in 2018, The Fife Arms has been the place to stay in Scotland. A Braemar landmark in the Scottish Highlands, this 19th-century former hunting lodge is famed for its extravagant interiors. Manuela and Iwan, founders of leading art gallery Hauser & Wirth, fell under the property's spell in 2015 and have meticulously restored it to its former glory.  $1,820 per night.
Click here to explore Top 100 Suites 2022
[See also: The Most Complete Suites in the Elite Traveler Top 100]
This article appears in the 29 Nov 2021 issue of the New Statesman, Winter 2021/22