Social distancing measures have relaxed and while some revel in the reunion that this incites, others prefer the intimate bubble formed with those cherished most dearly. Whether you are the energetic extrovert or the mindful family-man hotel buyouts present the perfect opportunity for intimacy and socialization within a safe space.
Hotel buyouts have been a long-standing concept but until recently they had been reserved for lavish soirees, corporate retreats and magnificent weddings, rarely used simply for vacation purposes. As the tendency to entertain at such a large scale is largely infrequent, many of the top hotels that housed these grand events and celebrations have now opened their doors to guests looking to holiday uninterrupted. 
As travelers flock to the UK to take advantage of the falling pound, there is no time like now to visit. Fortunately, whether attending to business in London or wanting to marvel at the fortress sights in Scotland, there is an abundance of spectacular hotels available for exclusive buyout. Here, Elite Traveler takes you through the pick of the bunch.
[See also: The Best Private Island Resorts in the World]
The Samling Hotel, Lake District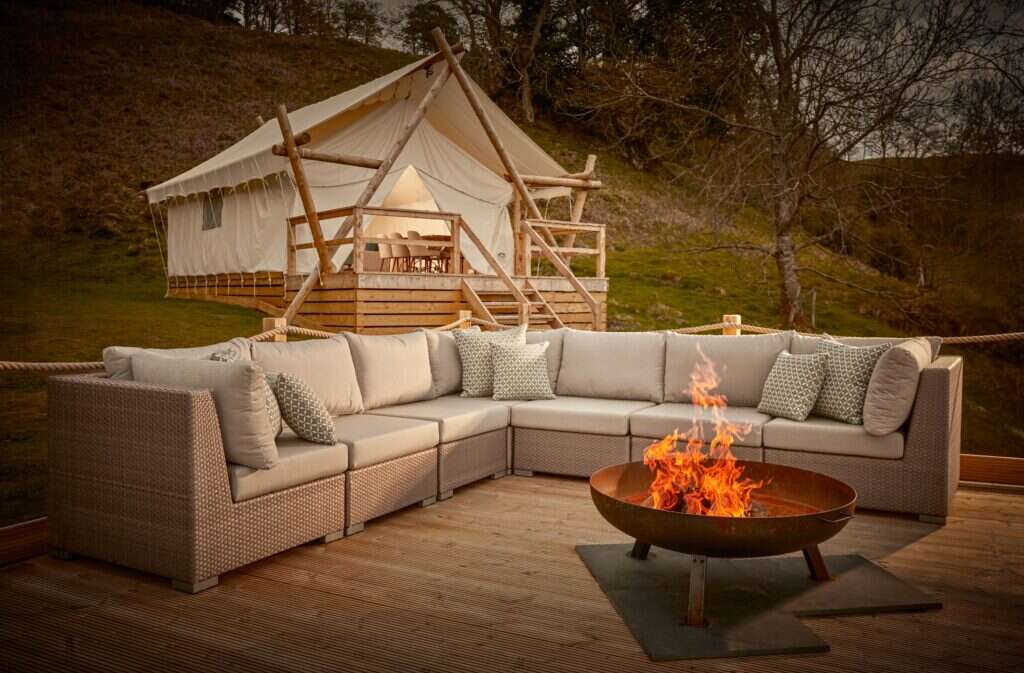 From £16,500 per night 
The Lake District is the epitome of natural beauty; alive with looping glacial lakes, mossy precipices and vast literary and historic ties that cement its importance. It is only right, therefore, that such significant scenery is enjoyed from a residence that rivals its beauty; one that is as stunning as The Samling. 
Encircled by the Lakeland and boasting breathtaking views along Windermere and west towards Coniston Old Man Mountain range, at The Samling, guests can experience award-winning fine dining and the world's best wine lists. As well as spectacle, guests are invited to experience; to taste and tour the hotel's wine cellar, ice axe their way along mountain edges and learn about legendary literary homes. A private outdoor hot tub provides a restful and relaxing space in which guests can reflect on the adventures of the day. 
Surrounded by a cluster of old Lakeland stone buildings, The Samling stands out as a gorgeous Georgian home with an equally soothing interior decorated with neutral tones of grays, blues and greens. The 12 bedrooms within this space pay homage to the surrounding landscape. Large windows create a seamless blend of indoor/outdoor living, filling the hotel with natural light and illuminating its radiant design. 
L'Oscar, London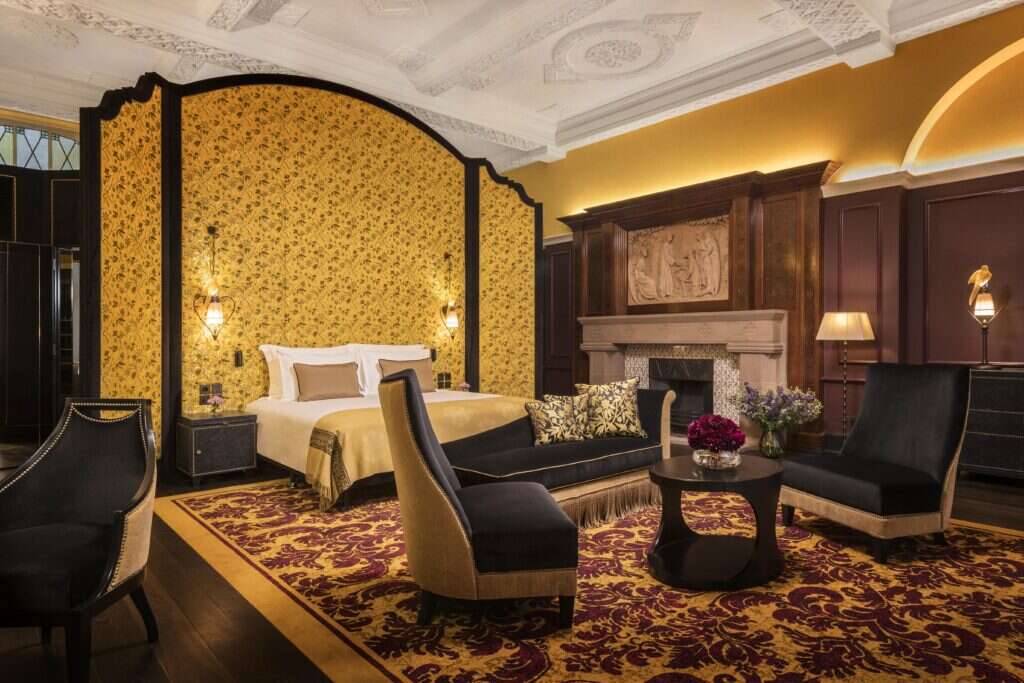 At the heart of Holborn, L'Oscar is immersed from all sides in London city life. Neighboring Oxford Street, Covent Garden, SOHO, Southampton Row and the West End, one is spoiled for choice of activities. Whether you prefer to shop, lounge, or visit the theatre, the close proximity of the hotel to such attractions makes it the perfect setting for exploring. As well as the array of activities found on the hotel's doorstep, the newly-restored property boasts an equally marvelous interior having been renewed by the distinguished Parisian decorator, Jacques Garcia. 
Featuring stylized peacock motif doors, a mirrored counter marking the center of the bustling Baptist Bar and an array of object d'art in and around the hotel, L'Oscar delights guests with its grandeur.
The bedrooms at the hotel flaunt the same flamboyance, furnished with a color palate of vivid violets and rich reds accented with gold finishing. The accommodations are finished with rich embroidered carpets, expansive marble bathrooms, and striking artworks within the living areas. 
The Fife Arms, Aberdeen Scotland
The Fife Arms is a Braemar landmark, beautifully embodying the charm of 19th-century architecture. Only fifteen minutes away from Queen Victoria's favorite country home, Balmoral, the hotel's reputation is supported by royal patronage and has grown to become one of Scotland's most treasured buildings.     
The 46 individual guestrooms and suites within this property further honor its ancient allure and regal association, featuring artwork and objects that belonged to historic figures and deep mahogany furnishings that elevate the majesty of the space. Period wallpapers, copper bathtubs and wood-carved headboards further draw inspiration from the natural landscape that surrounds it. Many suites offer stunning views over Braemar and the Artist's Studio overlooks Cairngorms National Park from which creatives can derive raw inspiration.
The hotel is dog-friendly and offers an array of activities for the whole family to enjoy. In addition to playing golf and tennis, guests are invited to partake in highland tours and practice artistic pursuits through wild sketching, writing, landscape photography and tartan design classes.  
Ynshir, Wales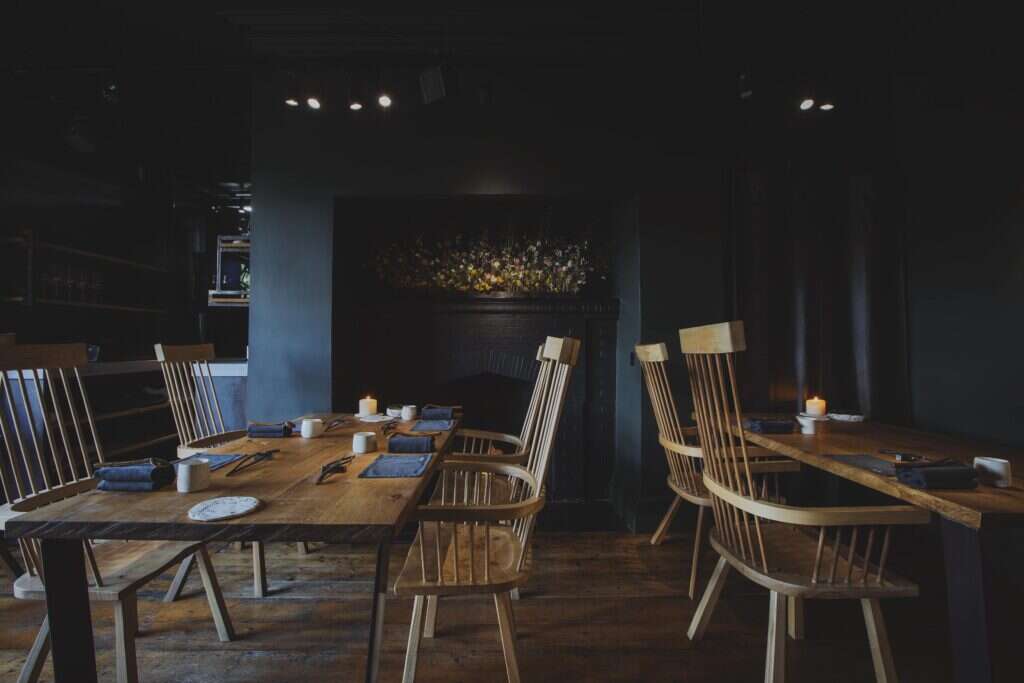 Weekend hire from £22,930 
This two Michelin-starred restaurant with a residence attached is not simply a hotel, but a gastronomic journey. Available for private hire over selective dates throughout the year, Ynshir is a chalet-style accommodation with cozy rugs, fur blankets and floor-to-ceiling windows. In addition to the comfort of this home, guests also have full access to the lounge, bar and hot tubs where they can unwind. 
In harmony with the seasons, the menu constantly evolves, however, some of the sample menu's dishes include sweet chili scampi, wild garlic prawn, salt cod drizzled in smoked butter and a crispy Peking duck with cucumber and spring onion. Tiramisu is always a perfect way to end a hearty feast, or perhaps some milk and cookies can elicit the nostalgic joys of childhood.
Chapel House, Cornwall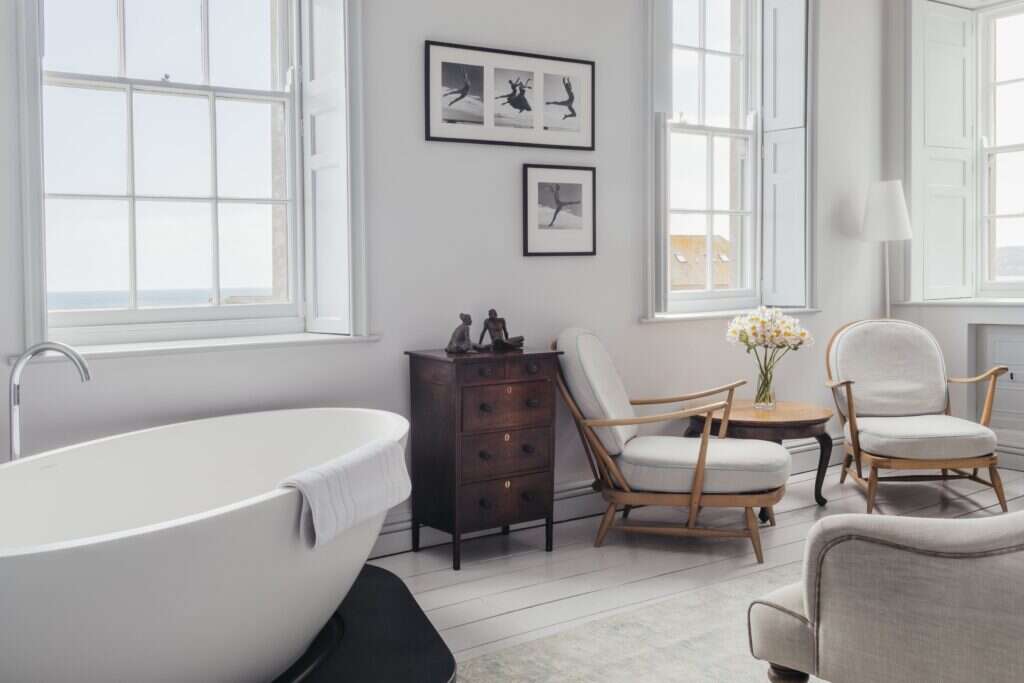 Cornwall is Britain's beloved holiday destination comprising hundreds of sandy beaches and dotted with picturesque harbor villages along the south coast. Penzance, found in the Penwith district of Cornwall, is famous for its south-facing shores of Mount's Bay and for having one of the mildest climates in the UK. Along this Cornish coast, the Chapel House boutique epitomizes Georgian beauty though blending contemporary comfort with historic townhouse architecture. Offering a choice of six spacious rooms and two private suites, this proves the perfect hotel buyout for intimate gatherings.
Timber furnishings instill a modern sleekness into the space and complement the light gray cushions, mustard carpets and baby blue cabinets. Included in your stay, daily breakfast and grazing fruit bowls ensure that you are never short of a snack, while a sauna and hot tub are at your disposal. The hotel's resident holistic therapist can provide any further treatments that you need to unwind and the boot room is stocked with any extra layers you may need on a chilly night's stroll.  
Links House at Royal Dornoch, Scottish Highlands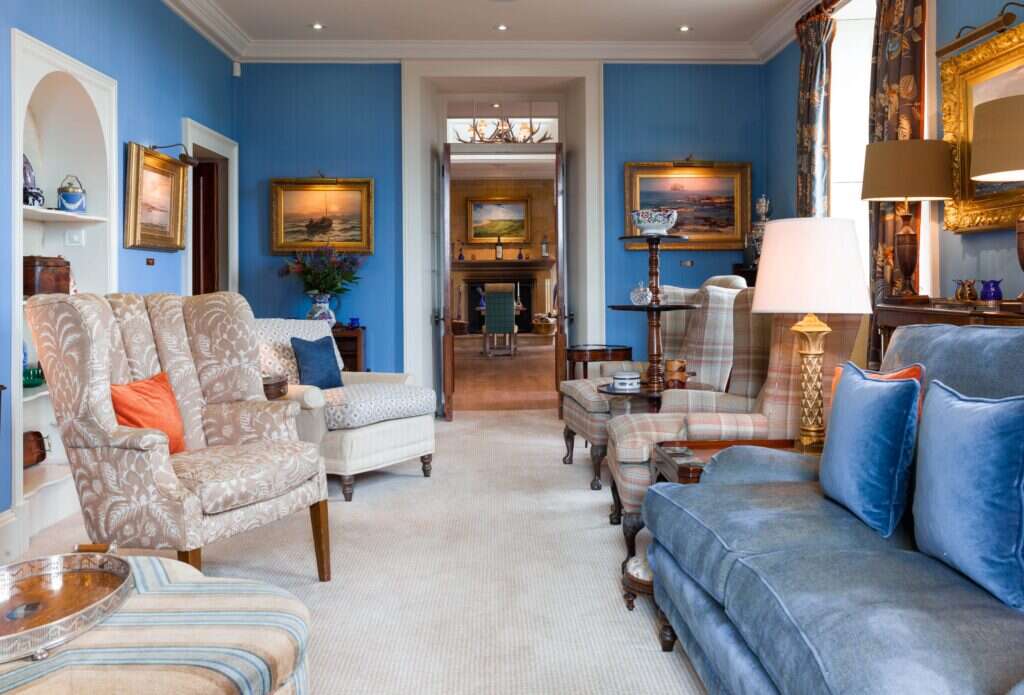 From £12,000 per night
Perched on Golf Road in Dornoch, this hotel boasts panoramic views of the Scottish Highlands and provides an unparalleled golfing experience as it is adjacent to the iconic Royal Dornoch Golf Club and neighbors four other championship-level courses. As well as being a magnificent golf region, Dornoch is a town renowned for its spectacular weather, spotless beaches and bespoke shops, making it a sweet holiday spot for holidaymakers and golfers alike. 
Links House offers three separate and distinct homes which guests are invited to use exclusively, including the Glenshiel property with a penthouse apartment and the Mews estate comprising three suites. The 15 bedrooms that make up these luxurious properties are each uniquely styled and named after a Northern Highland salmon river, paying homage to the landscape of the Highlands. The rooms are finished with organic fabrics, fine antiques and naturalistic artworks, working collectively to immerse one in the calm of Scottish nature even when inside. 
Coworth Park, Ascot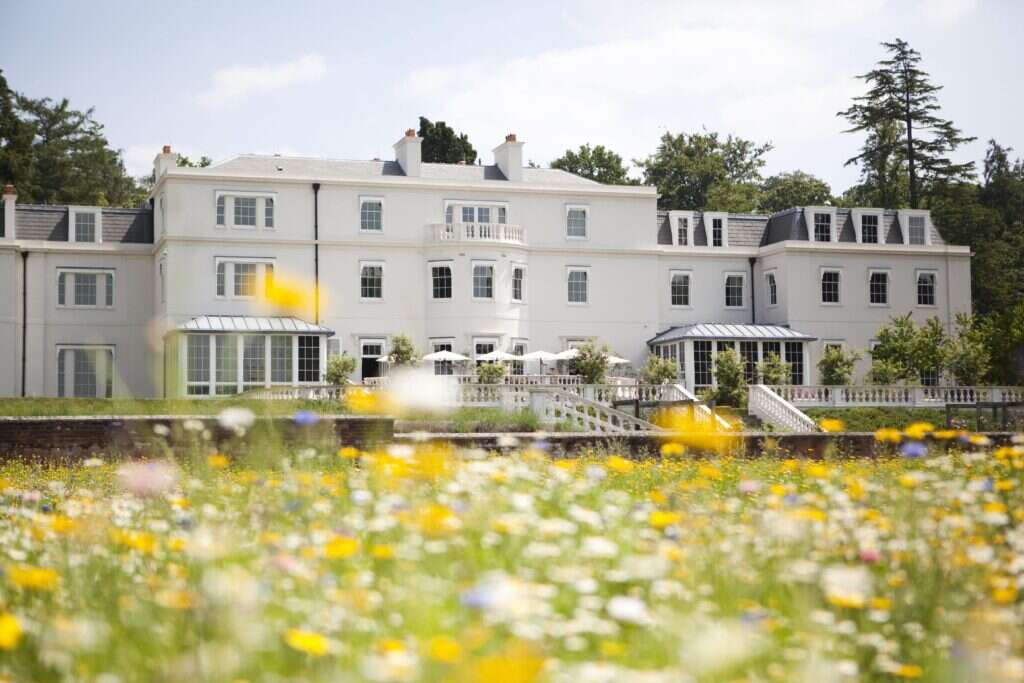 Within the Royal Borough of Windsor, Ascot is a town famed for its racecourse where Britain's most exciting equestrian activities take place. Its polo tournaments not only attract British royalty and Hollywood A-Listers alike, but also vast numbers of vacationers who come to see the scenic routes running through the polo fields and the wooded parklands surrounding it. 
Only 15 minutes away from London by private jet and an in-house helipad, Coworth Park proves the perfect medium between country life and city sightseeing. Featuring two of its own polo fields, an equestrian center, indoor pool and tennis courts, in addition to an eco-luxury spa and kids club, the hotel accommodates all desires to relax, enjoy sports and have time for personal care. 
The 70 rooms and suites within the hotel uphold this equilibrium, boasting thrilling sights of the grassy sports fields, while cozy king-sized beds, oversized flat screen tv's and coffee/tea making facilities are at your disposal. A complimentary valet and concierge service also make getting to and exploring Coworth Park a hassle-free experience. 
The Hall at Bolton Abbey, Yorkshire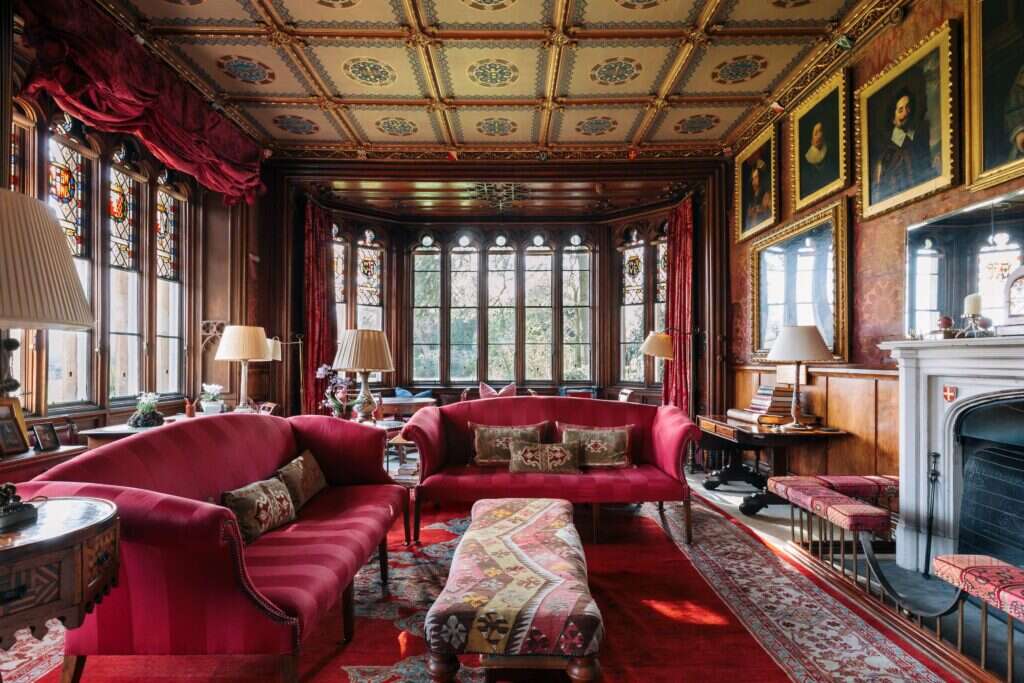 From £25,900 for three nights
For the first time in history, the Duke and Duchess of Devonshire's private estate is available for exclusive hire. Having accommodated Queen Elizabeth II in 2005, the space is fit for royalty. In the dining-room reception, rich red drapes and crimson carpets are contrasted by dark mahogany furnishings and a gothic chandelier. The open-plan space of this fortress emphasizes its majesty and invites you to roam the castle. 
The property has recently been revamped by the renowned London-based interior designer Rita Konig. Pinstriped wallpapers, floral curtains and cotton bed sheets preserve tradition while infusing it with contemporary comfort. Views from bedroom windows lend inspiring sights, as guests can espy the 12th-century Bolton Prior Church's ruins. The River Wharfe is only a short walk away, as well as the Cavendish memorial and the Valley of Desolation nearby. A short drive or scenic hike unveils more of nature's beauty as guests are invited to view the seemingly infinite Yorkshire Moors, dine in its open air and engage in thrilling activities such as shooting and lunching under a shieling.
[See also: South Lodge Review: The Ultimate English Wellness Break]