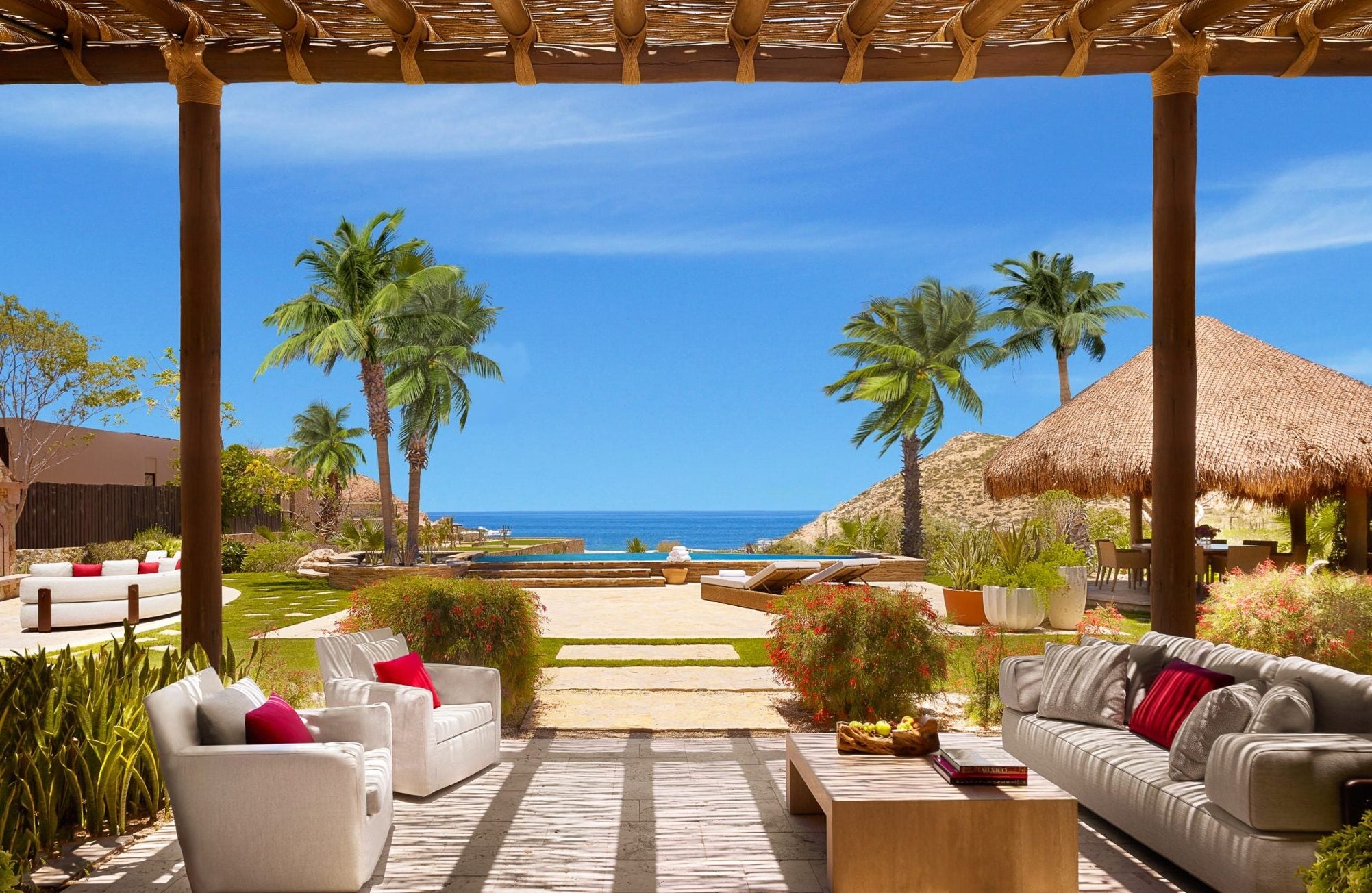 One of Mexico's most luxurious vacation resorts, Montage Los Cabos, has recently released tickets for its exclusive culinary event: Casa Crenn. For an extra level of privacy and intimacy, Montage is also offering the gourmet experience as part of an exclusive three-day itinerary, complete with private jet transfers courtesy of Jet Edge.
Hosted in collaboration with renowned chef Dominique Crenn, the series will celebrate the 10th anniversary of San Francisco's Atelier Crenn, which is the only restaurant in the US to receive three Michelin stars under a female head chef.
Dominique Crenn's culinary career has been long, having grown up in France before working in established restaurants across the world. Atelier Crenn received its first two Michelin stars by 2013, with the third awarded in 2019, cementing Crenn's status as one of the most established chefs in the world.
[See also: A Guide to All Three-Michelin-Star Restaurants in the USA]
Diners who hold standard tickets to one of the Casa Crenn events at Montage Los Cabos will enjoy a shared evening of culinary delights at one in a series of events held from January 21 through February 6, 2021. However, by opting for the exclusive Casa Crenn experience, you and your guests will be privy to a completely private dining experience, hosted by chef Crenn herself.
The evening will begin with welcome cocktails before embarking on a ten-course menu of signature favorites from Atelier Crenn that celebrates local Baja producers, ingredients and flavors, as well as championing sustainability.
To accompany the feast will be a carefully curated wine list, featuring bottles selected by an expert sommelier. The intimacy of this once in a lifetime evening will give guests the chance to engage in an up-close conversation with chef Crenn.
[See also: Michelin Star Cookbooks From The World's Best Restaurants]
The exclusive private jet transportation will be provided by Jet Edge, with guests flying into Los Cabos on one of the renowned aviation company's Boeing Business jets.
Priced at $250,000 for 16 guests, the Casa Crenn experience includes three nights' accommodation in Montage Los Cabos' luxury casas with daily breakfast and dedicated butler service, where guests can enjoy the tranquil settings of the Baja California Peninsula as well as make full use of the expansive Montage resort. The package also offers four exclusive signature spa treatments and daily fitness classes, as well as a private Tequila Clase Azul tasting.
The Casa Crenn private jet itinerary departs on January 21, 2021, for $250,000 for up to 16 guests.