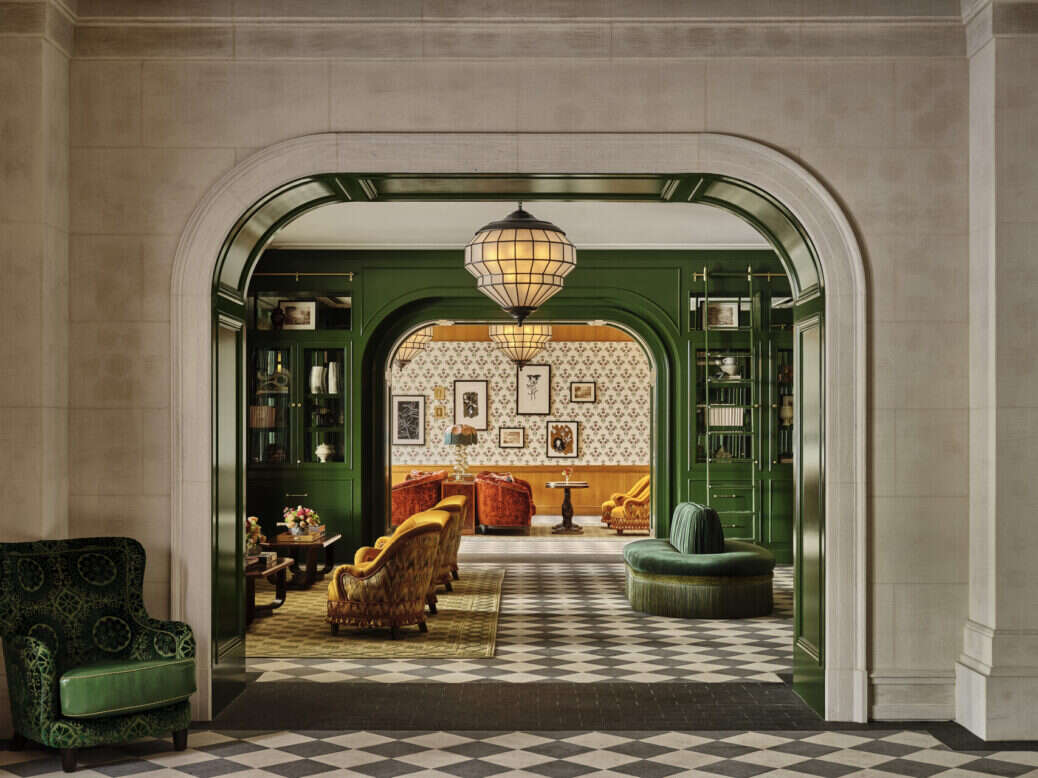 With a dramatic redesign of its arrival area, lobby, lounge spaces and even a new restaurant, the Four Seasons Hotel Boston has reopened its doors to guests for its signature fusion of Four Seasons luxury with classic Bostonian hospitality.
Designed in partnership with acclaimed designer Ken Fulk, the radical renovation draws inspiration from the late Victorian architecture of Boston's Beacon Hill and Back Bay, as well as Fulk's personal vision of a grand and timeless hotel that feels in tandem with the city's gorgeous Public Garden, found right on the Four Seasons Hotel Boston's doorstep.
"We are delighted to begin the next chapter of Four Seasons Hotel Boston and introduce an updated vision of luxury that evokes the character and rich history of Back Bay," said Michael Pedder, general manager, Four Seasons Hotel Boston. "We look forward to welcoming guests to our reimagined hotel."
[See also: Old Glamour Meets Chic Luxury at The Parker in Boston]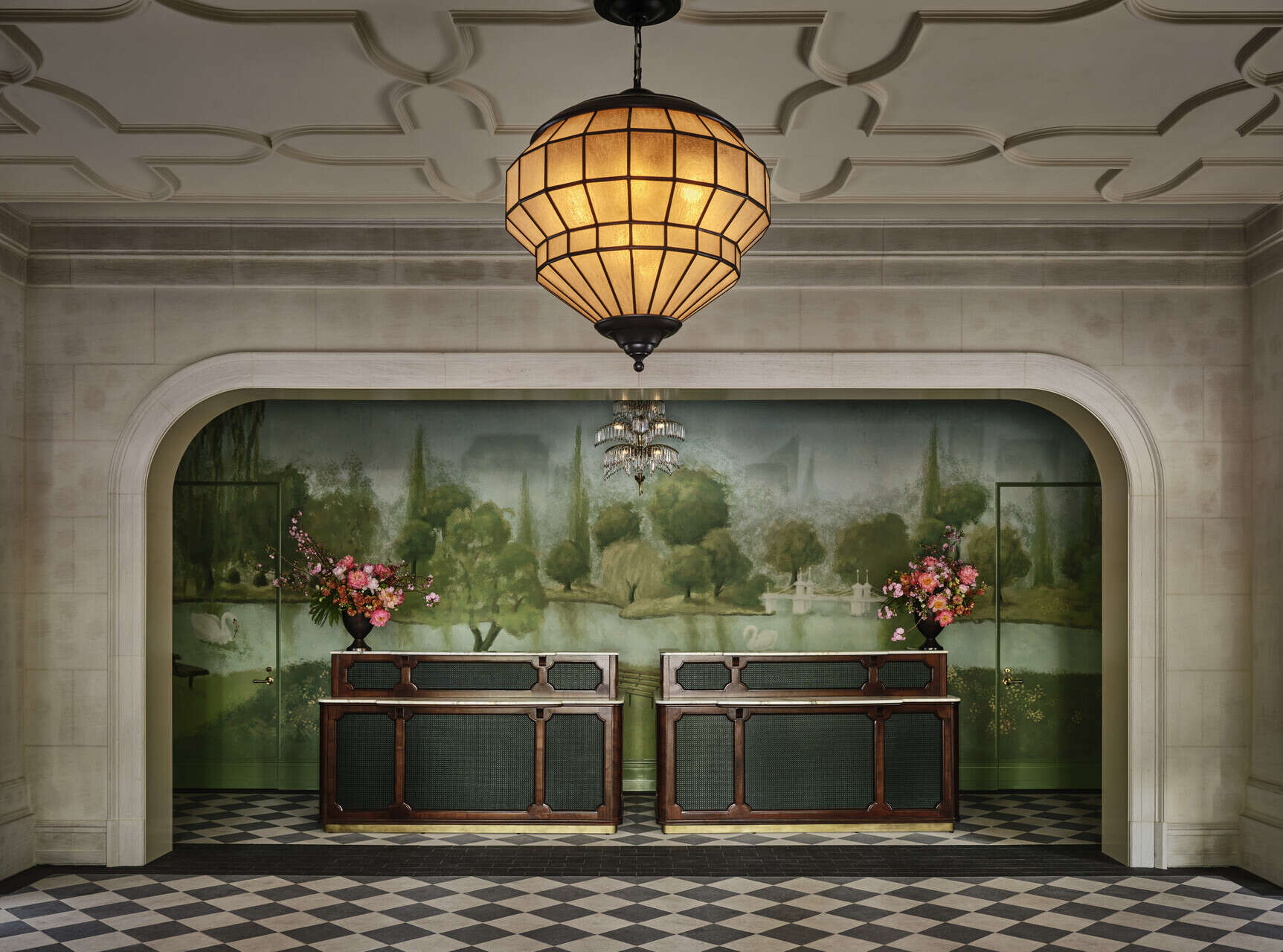 Plants and lanterns illuminate guests through the entry court, which now features black and white tiles, feeling both timelessly Art Deco and yet wholly modern in aesthetic, a union of the two worlds that continues throughout the newly transformed spaces.
In homage to the aforementioned Public Garden, original artwork depicting the serene green space hangs above a new front desk. The art piece is drawn in the Impressionist style, and incorporates the garden's flora, fauna and even the lagoon.
A personable touch that families will particularly welcome is the invitation for young guests to select a personal toy after being handed a large key to a toys' closet.
[See also: Four Seasons Announces First Branded Yacht]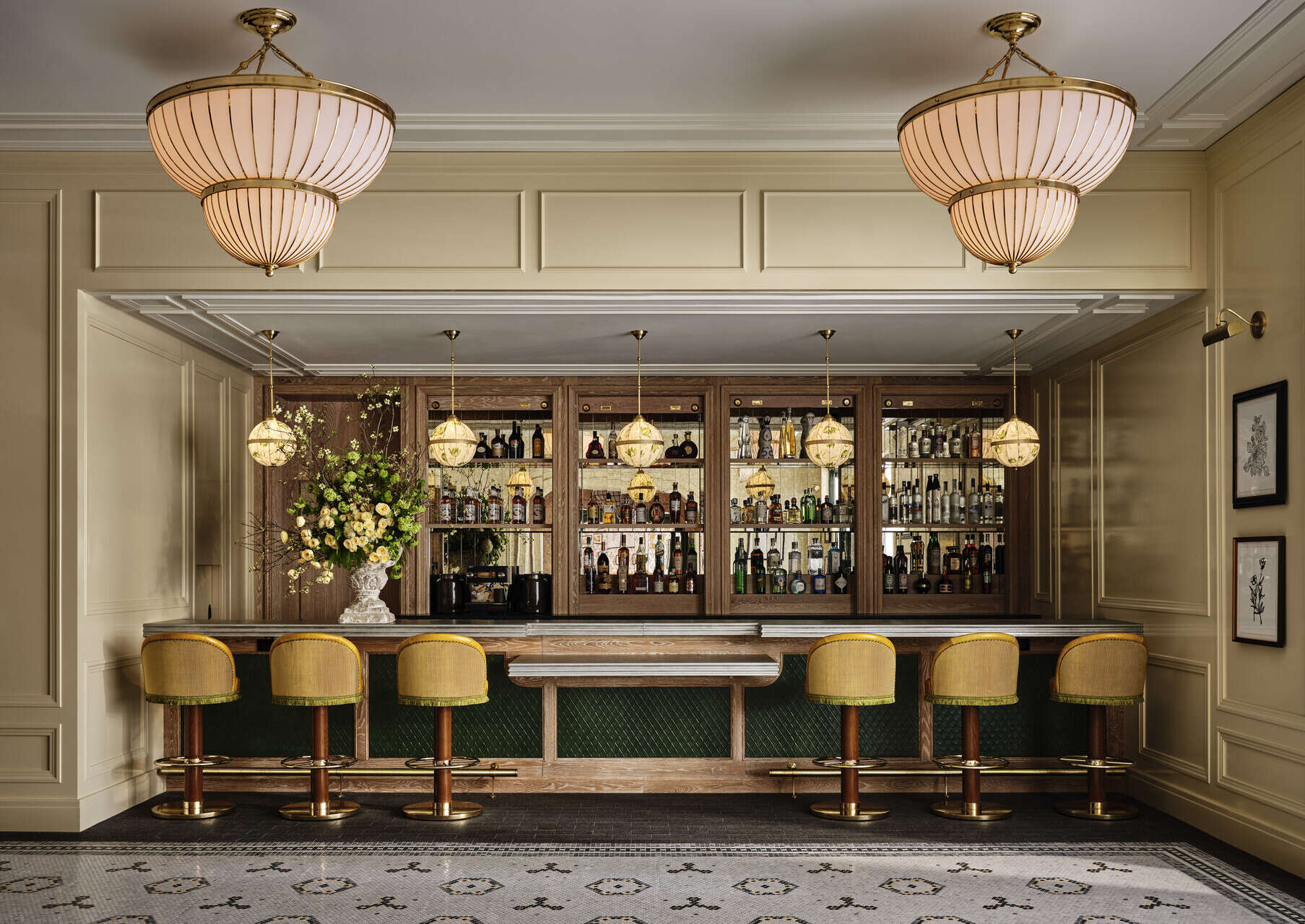 Also included in the renovation is the new Coterie bar and restaurant, located beside the lobby. Open daily for dinner and bar service, Coterie was inspired by Boston's heritage of thinkers and creators, and created as a space for guests and locals alike to socialize in a beautiful setting with an intimate ambiance.
Opposite the Coterie is the Library. Also a homage to Boston's history as a literary hub, the space features a large and expansive book collection, in which the books were carefully curated to reflect a family's book collection throughout the generations. Sottovento, the stylish coffee bar within the library, will serve complimentary beverages every morning.
Also to be introduced to the Four Seasons Hotel Boston later this month is Sanctuary, the hotel's new six-floor garden terrace. Yet again looking to the Public Garden for inspiration, the new space offers guests a private courtyard right in the heart of the bustling city of Boston.