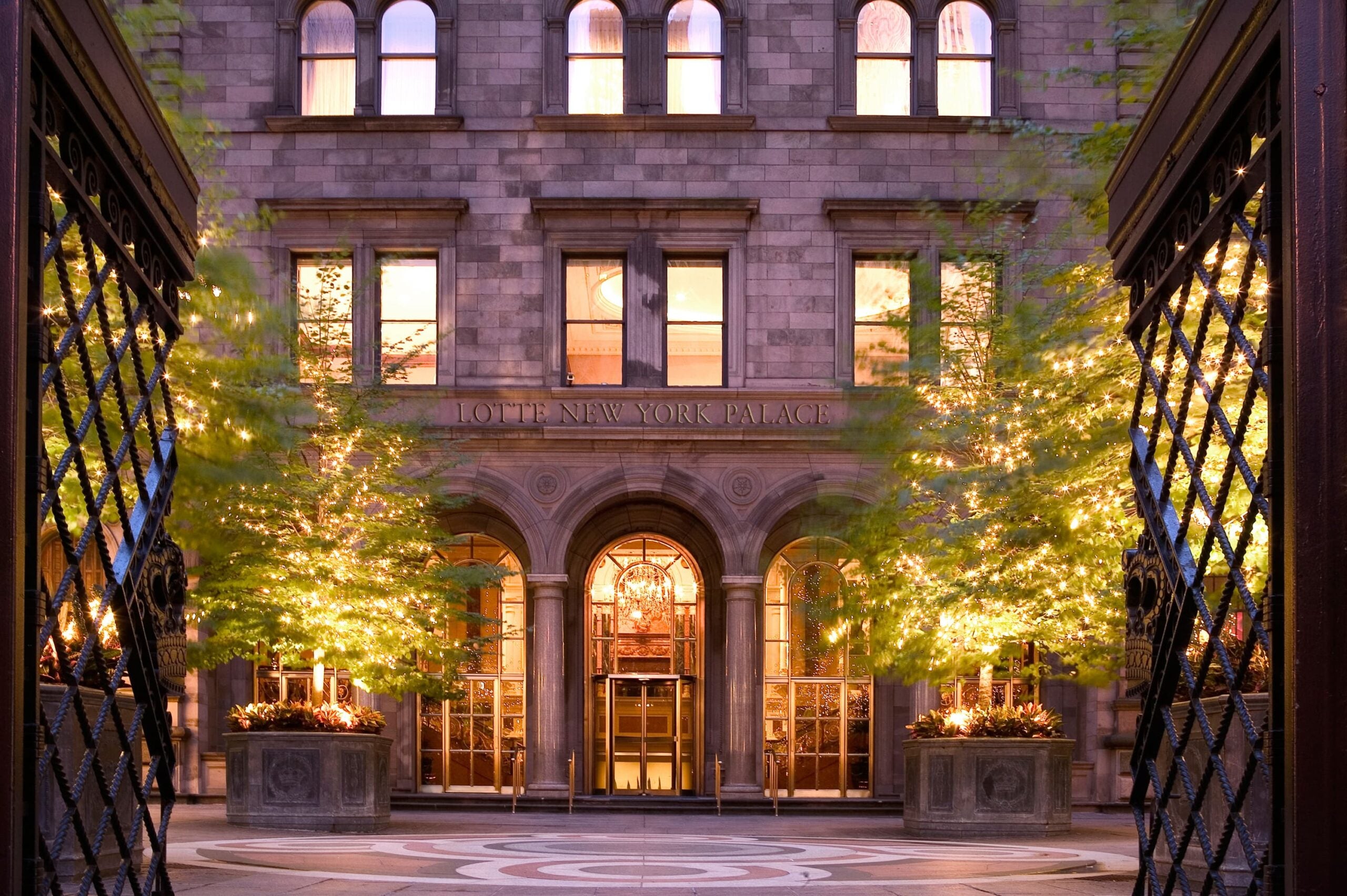 The iconic Lotte New York Palace has recently announced details of an exclusive partnership with the Wildlife Conservation Society (WCS), in support of its mission to protect the wildlife and wild spaces of New York City and beyond.
[See also: Top Suites in the World – Jewel Suite by Martin Katz, Lotte] 
WCS operates four New York City zoos, including Central Park Zoo, and one aquarium; together the attractions welcome some four million visitors per year. WCS is also renowned globally for its leadership in animal welfare, veterinary care, education and conservation. In addition to caring for the species within its parks, WCS is committed to protecting wild spaces and the species that inhabit them around the world, as well as inspiring people to value nature.
The partnership will see Lotte New York Palace act as an ally in WCS's mission to protect the world's wildlife in a number of ways, including the launch of the "Call of the Wild" package, which includes luxury hotel accommodation and access to discounted tickets to all of WCS New York City Parks, as well additional amenities and treats for younger guests.
Lotte New York Palace will also display information throughout the hotel that highlights WCS's vital conservation work, encouraging guests to think more deeply about how they treat the natural world.
[See also: Hotels Making a Difference on World Oceans Day]
Looking to the future, the hotel has outlined plans to give guests exclusive access to more intimate experiences at the Bronx Zoo, including early morning tiger enrichment sessions and Wild Encounter experiences, which invite visitors to get up close and personal with their favorite animals.
"As New York City's largest luxury hotel, we always strive to deliver an experience that is meaningful. Now more than ever, we wholeheartedly believe that we have a great responsibility in protecting our planet," said Rebecca Hubbard, general manager of Lotte New York Palace.
"It is unfortunate that sustainable travel and other conservation efforts have taken a backseat in many instances over the past year due to the devastating impact of the Covid-19 pandemic, so we are thrilled to partner with the Wildlife Conservation Society to get back on track. Driven by purpose, the partnership with WCS represents the hotel's commitment to build a better future for travel and wildlife conservation in a way that also helps to protect the planet for future generations," she continued.
This partnership is the latest initiative in Lotte New York Palace's bid to operate in a more responsible way that works for the greater good of the planet. For example, the hotel uses its own cogeneration plan, enabling it to produce a portion of its own energy on site; this creates an annual carbon emission reduction that is equivalent to what would be absorbed by nearly 720 acres of forest.
Call of the Wild package from $485 per night, two night minimum. lottenypalace.com