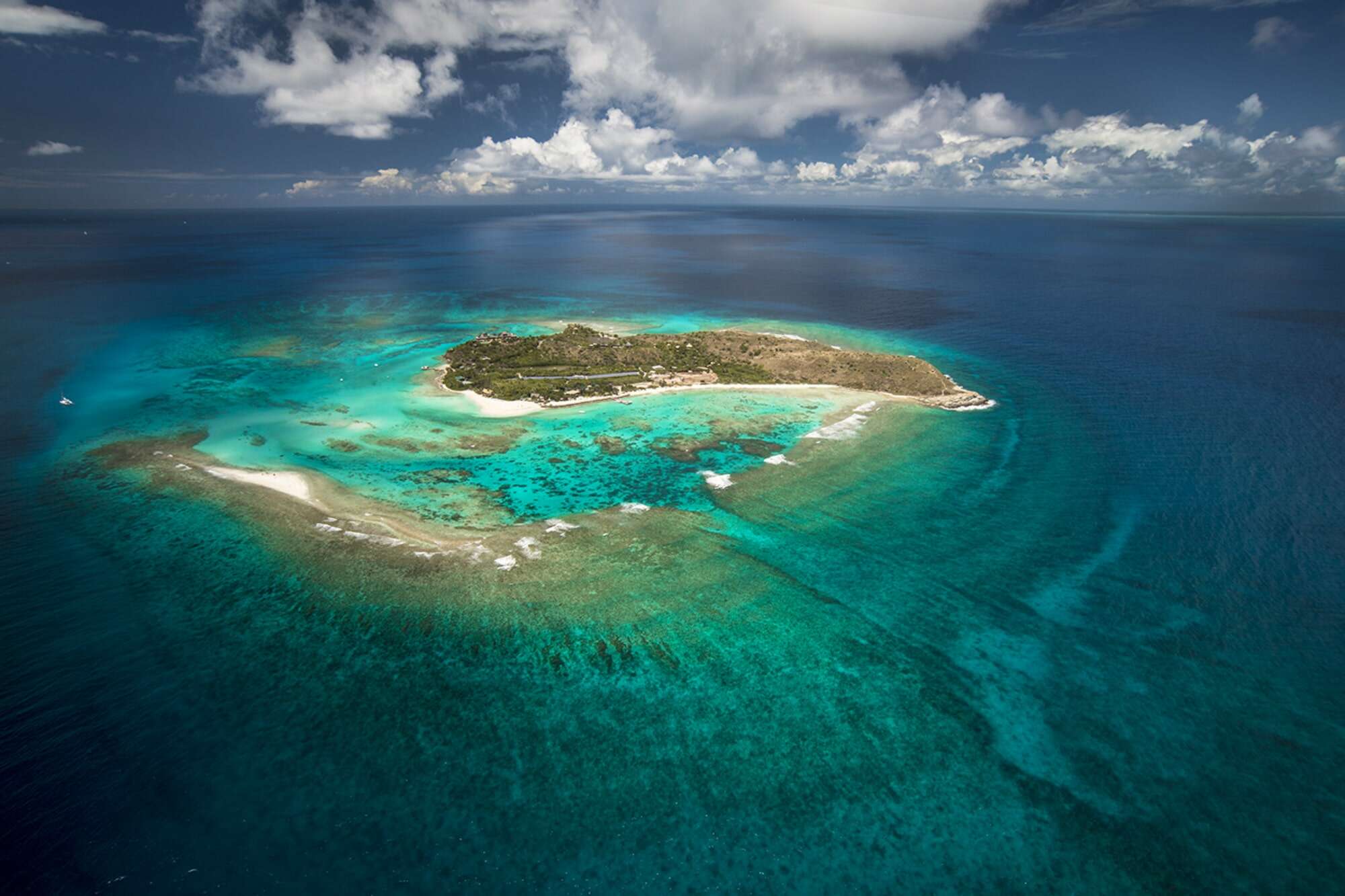 Following an extensive restoration and refurbishment project, Necker Island has reopened and is welcoming visitors once again. Part of the Virgin Limited Edition collection, the destination is considered one of the most stunning, not to mention exclusive, private islands in the world.
Guests who visit the island during 2021 will be among the first to see it restored to its former glory following the significant damage caused when Hurricane Irma tore through the Caribbean in 2017.
Along with a complete restoration of the Great House, the completion of the Necker Island makeover also revealed the brand new Bali Hi complex, which features an extended pool and outdoor lounges, as well as private pools in each of the individual Bali villas – Bali Lo, Bali Buah and Bali Kukila.
As part of its reopening, Necker Island has also reiterated its commitment to sustainable operations. During the two-year refurbishment process, three new wind turbines were erected on the island, which, with the help of over 1,200 solar panels, allow it to run on 90% renewable energy.
[See also: The Top Hotel Buyouts in the World]
The switch from diesel power to renewable energy is estimated to save approximately 2.5t of carbon emissions each day. Necker Island aims not only to reduce its own environmental footprint but also set a precedent for other private islands across the world, encouraging them to operate as sustainably as possible.
"At Virgin Limited Edition sustainability is, and has been since our inception, one of our key values. Protecting the surroundings and communities in which we inhabit for future generations to enjoy, is one of the principles that defines our luxury collection and something we are very proud of", says Jon Brown, managing director of Virgin Limited Edition.
"[In] every decision we make we think about the impact we are causing; not only on the environment, but we are also extremely sensitive to the impact our properties may have on the local communities we operate within, which is why they are at the heart of all we do and are hugely important to each one of our hotels."
The 74-acre estate offers space for up to 36 guests, with a plethora of activities and experiences on offer on the idyllic island, from wildlife spotting and water sports to poolside lounging and private partying. Although Necker Island is available primarily to hire on an exclusive basis, it will open in a hotel style for designated "Celebration Weeks" throughout the year, some of which are aimed at family parties and some adults-only. During these weeks, up to 15 couples may book individual rooms, providing an alternative (and more social) way to enjoy the unrivaled luxury of Necker Island.
[See also: The Most Anticipated Luxury Hotel Openings of 2021]