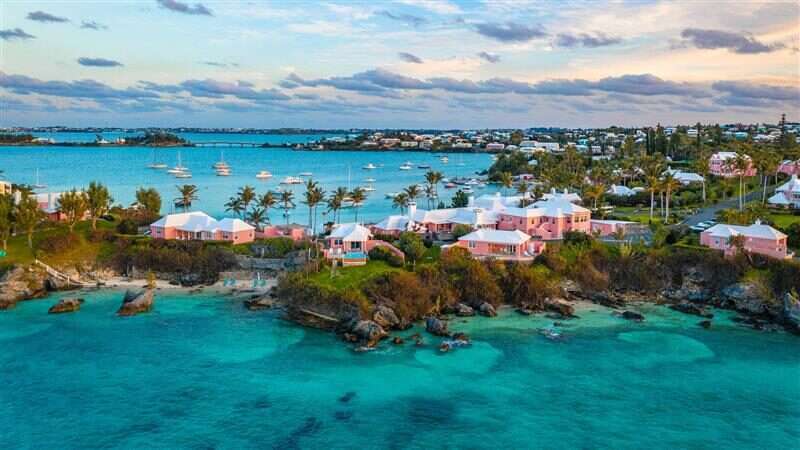 After feeling closed off from the world for the past year, everyone's ready to reconnect. What better way to mark the occasion than a change of scenery? In response to the world's recent demands, Preferred Hotels & Resorts just launched Where Next? Buyouts.
This flexible deal allows travelers to book entire floors, wings, or properties from over 135 destinations around the globe. Whether you're planning an intimate family reunion on the beach or an exclusive meet-up with colleagues in the city, Where Next? Buyouts have got you covered.
[See also: Luxury Hotels on a Hiring Spree as the World Reopens]
"As travellers begin to dust off their passports, hotel buyouts are experiencing an exciting renaissance and fast becoming the next trend to watch in the hospitality space. Although not a new concept for the ultra-wealthy, the pandemic has created a new demand for buyouts among a much wider pool of travel segments, and we are receiving diverse requests to meet different group sizes and budgets, inclusive of entire floors, wings, and property takeovers," said Alison McDermott, executive director of global merchandising and marketing for Preferred Hotels & Resorts.
[See also: The Top Hotel Buyouts in the World]
"Privacy and exclusivity via social distancing and dedicated services are among the highest considerations. As such, our loyal guests and I Prefer members are seeking unique accommodation offerings that will facilitate these needs as they prepare to reconnect with extended family, friends or colleagues."
Preferred Hotels & Resorts is the world's largest independent hotel brand, and it has an impressive international portfolio fit for every traveler. Anonymous on-site inspections carried out by third-party experts ensure that all of the brand's member hotels meet the highest levels of customer satisfaction. The brand also values philanthropy and recognizes hotels that have made a positive impact on their communities.
Cambridge Beaches Resort & Spa, Bermuda
Since 1916, Cambridge Beaches (pictured above) has been charming travelers with its pastel-pink cottages and crystal-clear waters. Through the buyout, you and your loved ones will have private access to all 30 acres of the property. Lounge on the white sand or paddle over the glimmering waves as you take in the beauty of your surroundings. If you're craving relaxation, head to the Ocean Spa. And when you're ready to share a meal, make your way to one of the resort's waterfront restaurants. 
The Last Word, South Africa
For anyone seeking a fun getaway with friends, The Last Word Franschhoek is a great option. Set in the Cape Winelands, the hotel prides itself on friendly service and two farm-to-table eateries. Reserve all 10 of the hotel's guestrooms and suites, then chill out by the sparkling pool. End the day on the rooftop patio, and celebrate each other's company with some locally produced wine and a gorgeous sunset. 
The Capitol Hotel Tokyu, Japan
If you're looking for a refined urban retreat, book a floor at The Capitol Hotel Tokyu. A tasteful blend of traditional architecture and contemporary design, the hotel has an impressive collection of contemporary Japanese art, including calligraphy and ikebana flower arrangements. Guestrooms feature sliding shoji panels, and the 15th-floor gym provides an unobstructed view of the cityscape. Unwind with a salt bath at the spa, or explore the delights of kaiseki cuisine at Suiren, one of the hotel's many excellent dining options.
Where Next? Buyouts will run until the end of 2022, preferredhotels.com