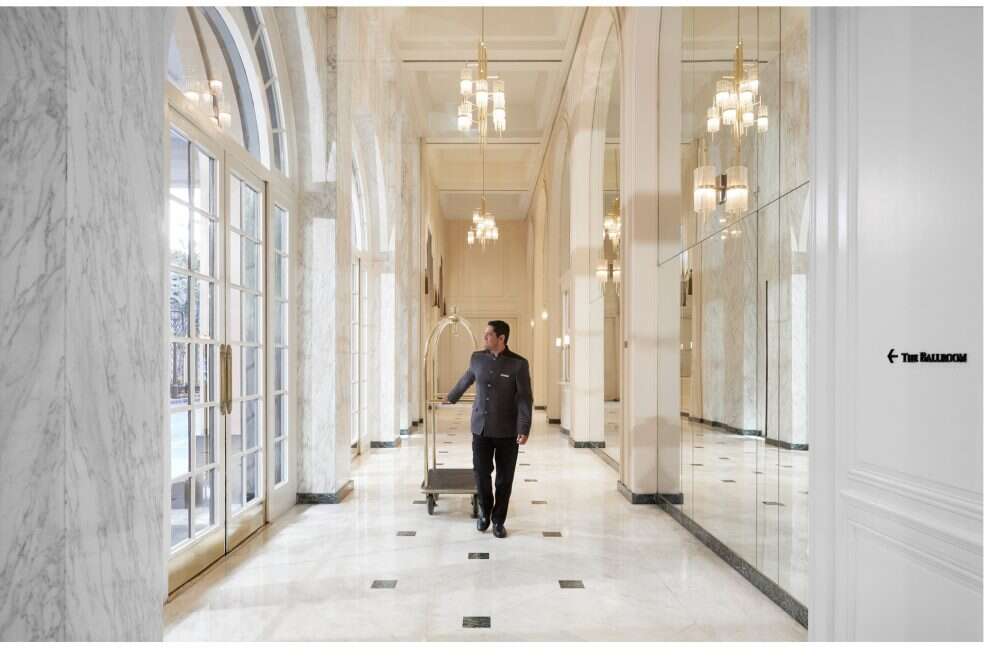 As borders begin to reopen, hotels are having to adjust to an increasing number of guests, while maintaining the health and safety protocols of the past year.
Analysis of the hiring patterns of leading luxury hotel groups shows that June had the highest number of vacancies since the pandemic began, as hotels work to make sure they're ready to meet the new influx of travelers.
In June 2021, Four Seasons was hiring in earnest with almost 2,000 jobs vacant globally, seven times more than this time last year. Mandarin Oriental is also on a significant recruitment drive, with more than 1,200 vacancies in June across its headquarters and 40 properties – up from around 200 when the data was first recorded in October 2020. Shangri-La has been hiring less rapidly, but still had twice as many open jobs in June 2021 as in December 2020.
[See also: Discover the Magic of Sensei Lanai, A Four Seasons Resort]
"With now more than 90% of our global portfolio open and welcoming guests, we have certainly seen an increase in bookings over the last several months," says Ben Trodd, Senior VP of hotel sales and marketing at the Four Seasons. "We are excited by the new opportunities that the vaccine is creating, including the reopening of borders and the easing of lockdowns in many places."
Trodd says that, over the past year, much of their international market has been replaced by domestic customers, with guests increasingly opting for extended stays and private retreats. So companies have focused their hiring efforts close to home – Shangri-La and Mandarin Oriental are mostly hiring in China and Hong Kong, and the majority of Four Seasons job postings are in North America.
This trend has been particularly evident in the United States, where travel between states has been less restricted than across international borders. Of the 3,771 job ads posted by the Four Seasons since January 2021, 81% have been in North America.
Hotels have had to shift their hiring plans to keep up with customers' changing expectations, focusing on safety, privacy and wellbeing. Analysis of more than 7,000 travelers commissioned by technology company Criton last summer found that 92% would prefer to check out via an app or a webpage, as opposed to a public kiosk.
The types of jobs being offered – and their seniority – have varied widely by hotel group. At Shangri-La, 42% of jobs have been for mid-level and senior staff, and only a third have been entry-level roles. But it is a different story at the Four Seasons, where 59% of the vacant positions since January have been entry-level. Operational-level roles such as cooks, housekeeping, servers, stewards and valets are in particularly high demand, in order to meet health and safety requirements.
[See also: Four Seasons Nevis Launches Sea Turtle Camp Experience]
Trodd says that Four Seasons have had to build on existing systems, and in some cases build entirely new ones (such as a dedicated webpage for Covid-19 updates), to meet customer demands. The Four Seasons App and Chat – an online portal that allows guests to check in and out, speak to a concierge or make dining reservations – received six million messages in 2020, with an average reply time of under two minutes.
Crucially, Trodd says, hotels have had to adapt to shifting health and travel advice, without compromising the enjoyment and relaxation that guests seek.
"Guests also have expectations that their hotel experience will be as enjoyable as it was before the pandemic," he says. "They expect the same levels of exceptional, personalized service, which we are ready to deliver."
[See also: Four Seasons New York Downtown Unveils Reimagined Top Suite]