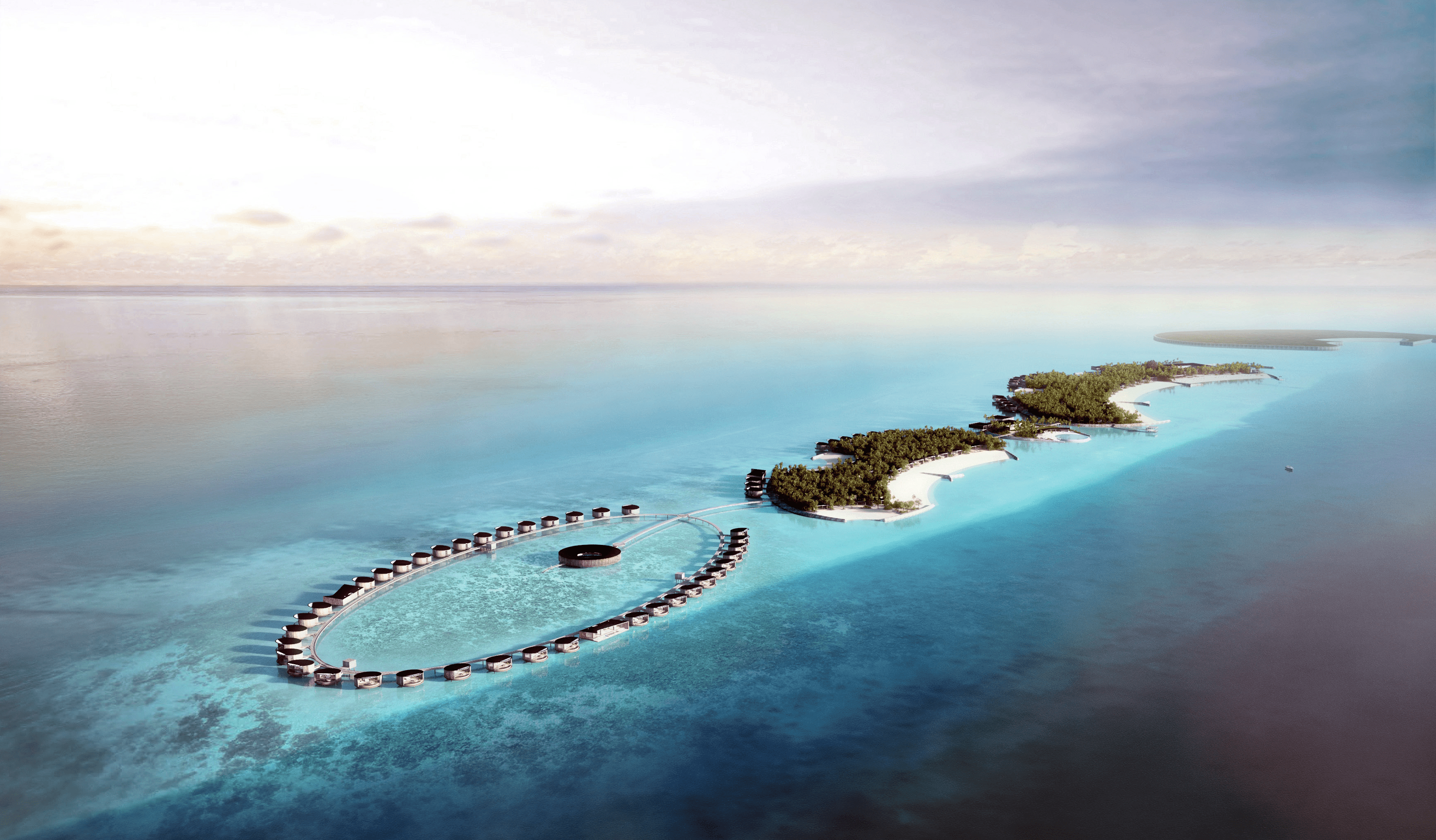 Ritz-Carlton Maldives, Fari Island has partnered with Jean-Michel Cousteau to deliver the Ambassadors of the Environment program to resorts guests, making it the first and only destination in the region to offer the hands-on educational course.
Having been developed across 15 years by Cousteau's Ocean Futures Society, Ambassadors of the Environment aims to encourage participants of all ages to engage with the surrounding natural and cultural environment and to explore options for a more sustainable future. The course is currently on offer at five other Ritz-Carlton properties around the world, with the latest partnership dedicated to protecting the delicate Maldivian ecosystem.
Although the conservation program's activities vary depending on the region it is delivered in, Ambassadors of the Environment always offers a hands-on approach. At the Ritz-Carlton Maldives, this may include kayaking, underwater photography and videography, rock wall climbing, night snorkeling and astronomy.
[See also: Most Anticipated Luxury Hotel Openings of 2021]
Along with other notable members of the Cousteau family, including his father Jacques Cousteau, Jean-Michel Cousteau has dedicated his life to working with world leaders in order to share the vitality of protecting the natural environment – particularly marine life – with the public. The Ocean Futures Society was founded in 1999 with the primary aim of highlighting the correlation between the quality of our world's oceans and the quality of our lives.
"We call the program Ambassadors of the Environment because we want people to return home with the inspiration and motivation to live more sustainably and to appreciate the importance of protecting the nature that keeps our planet habitable for us and all other species," said Richard Murphy, a spokesperson for Ocean Futures, who has worked closely with Cousteau since 1968.
"It was initially created specifically for kids but their parents came to us, asking if they could participate because their children were having more fun than they were. We agreed, and now the Ambassadors program is for guests of all ages, but the message is always the same – protect our marine resources. The health and richness of the coral reefs and the sustainable infrastructure of the Ritz-Carlton Maldives, Fari Islands will make this one of the most exciting and impactful programs we have ever created."
Set to open on June 1, 2021, Ritz-Carlton Maldives, Fari Island will be a villa-only resort set upon the pristine beaches of North Malé Atoll. Adopting a minimalist approach to luxury, the resort will allow the beauty of nature to take center stage both in its programming and design, with each of the 100 villas offering an indoor-outdoor living set up.