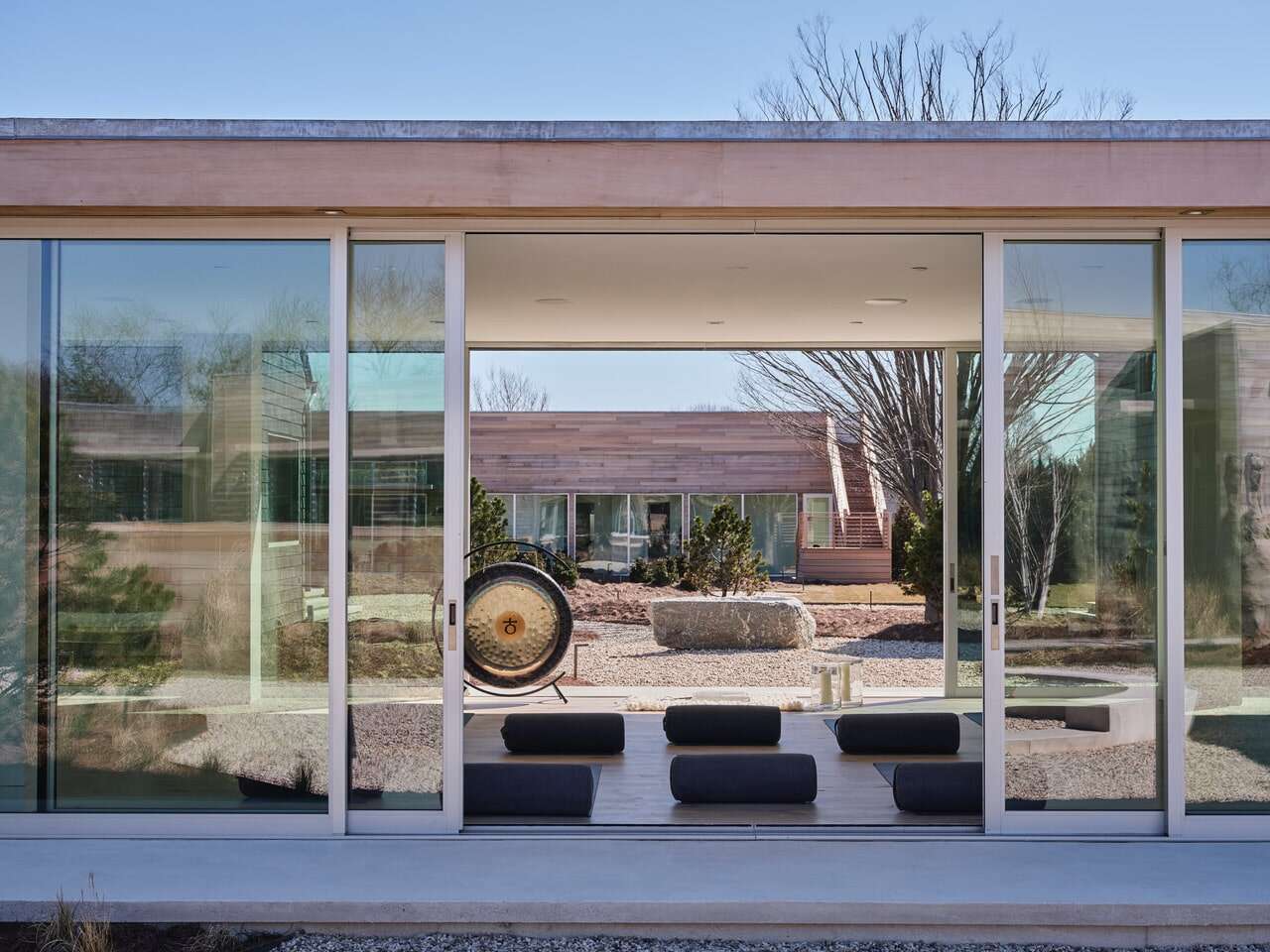 Hamptons-based spa and wellness retreat Shou Sugi Ban House has announced details of its Spring Flavors culinary retreat, hosted by acclaimed Danish chef Mads Refslund, who co-founded Copenhagen's Michelin-starred Noma. The three-day program will showcase Shou Sugi Ban House's innovative culinary philosophy via a series of immersive activities and workshops, all led by the hotel's team of experts.
Held over Earth Day weekend (April 22 – 25) in celebration of her natural bounty, the program will kick off with a 'Spring Cleaning for the Liver' session, led by the resident nutritionist. The session will examine how food can be used to cleanse your liver, as well as delve into the function of this vital organ.
Other workshops over the course of the weekend will include Spring Flavors with Mads Refslund: an informal Q&A session on the chef's world-famous food philosophy – a philosophy that has undeniably shaped the modern culinary landscape as we know it – and Waste Less, Eat More: Whole Plants & Animals, where guests will explore the concept of nose-to-tail eating and learn how and why it benefits both the body and the planet.
[See also: The Best Luxury Wellness Retreats in the US]
Punctuating the Spring Flavors educational workshops will be a series of gourmet lunches and multi-course dinners, all created and prepared by chef Refslund. Each meal will showcase plant-rich, hyper-seasonal ingredients, as is standard at Shou Sugi Ban House, and will be designed to cleanse, nourish and sustain guests. Adopting the foraging techniques that Refslund brought to the world stage at Noma, the culinary team at Shou Sugi Ban House scour the grounds for wild ingredients such as young spruce tips, cattail shoots and stalks and birch tree sap.
The team also utilizes the on-site biodynamic gardens to grow herbs, nuts and berries. Ingredients that can't be sourced in-house are procured via collaborations with local growers who focus on fresh, organic produce, guaranteeing premium quality and low environmental impact.
In addition to the food-focused workshops and sessions, the Spring Flavors weekend itinerary includes a variety of wellness offerings, including daily morning movement classes and a Shamanic Release – an energetic grounding meditation practice, intended to open the mind to the multi-dimensional being in order to lay the foundation for full embodiment. Guests can also indulge in a nightly seasonal soak in the comfort and privacy of their stylishly sparse guest studio, offered as part of Shou Sugi Ban House's holistic approach to health and wellbeing.
Shou Sugi Ban House Spring Flavors culinary retreat from $1,200 per person per night, including guest studio accommodation. All programs are available à la carte to both overnight and day guests.