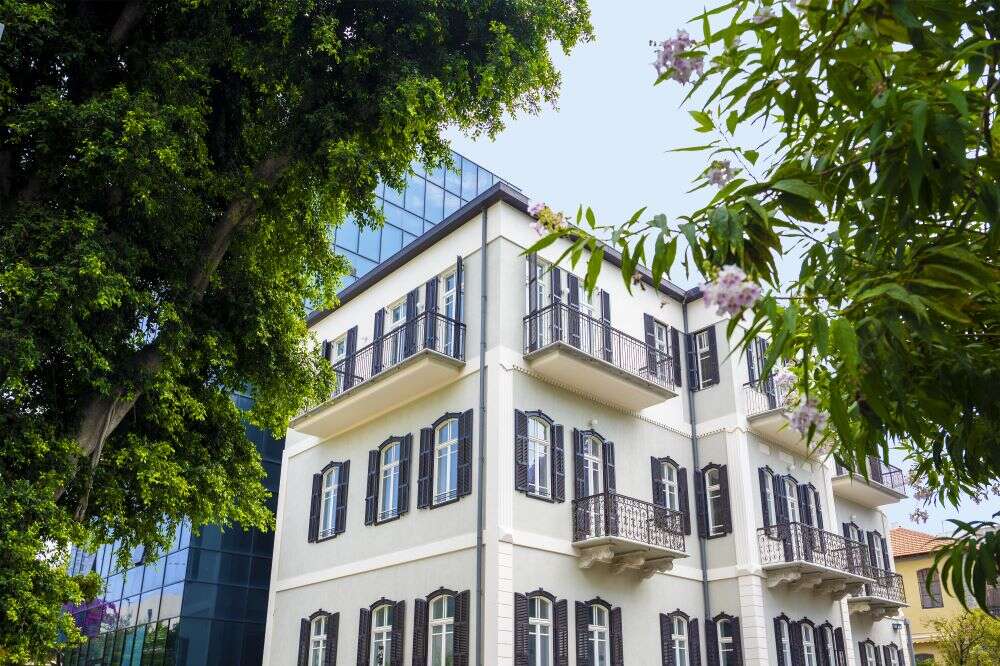 After 80 years of closure and quiet expiry, Tel Aviv's first hotel, the Elkonin Hotel, has reopened to the public.
The historic building, which was first built in 1913, has been meticulously restored to its former glory by Bar Orian Architects and interior designer Adriana Shor and is – 110 years later – a fabulous union of sophisticated Mediterranean luxury and charming Tel Aviv hospitality.  
"With a quiet nod to history and tradition, I have drawn inspiration from the city of Tel Aviv, from its wealth of cultures and all the beautiful stories it has to share," commented Shor.
[See also: Six Senses Tel Aviv to Open in 2025]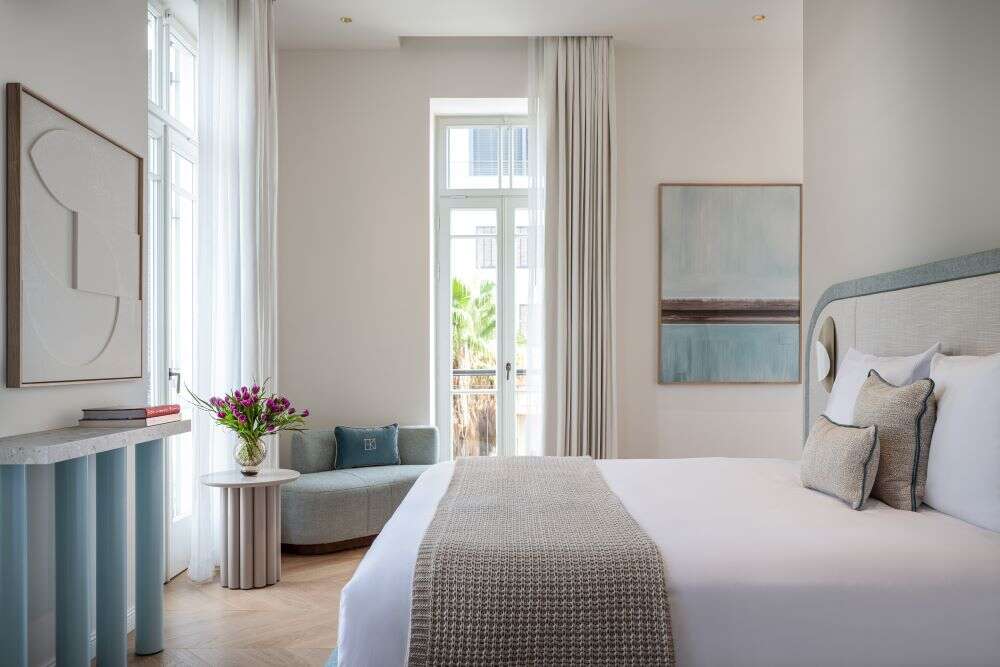 "This city, facing the Mediterranean, is the promise of a journey, of which Elkonin Hotel would be the dream port of call."
With 44 rooms in total, this is a boutique hotel experience that stands out considerably from the flashy, Miami-esque titans of the Tel Aviv hotel scene. Instead, the ambience reflects the architecture: guests can enjoy a more subtle, but by no means subdued environment that wouldn't feel out of place on the streets of the French Riviera.
This is, of course, compounded by one of the standout features of the Elkonin hotel, which is part of the MGallery; its Robuchon restaurant, L'Epoque, the first of the Michelin star-studded Joel Robuchon International group within Israel.
[See also: The Norman Tel Aviv: Boutique Chic Done Right]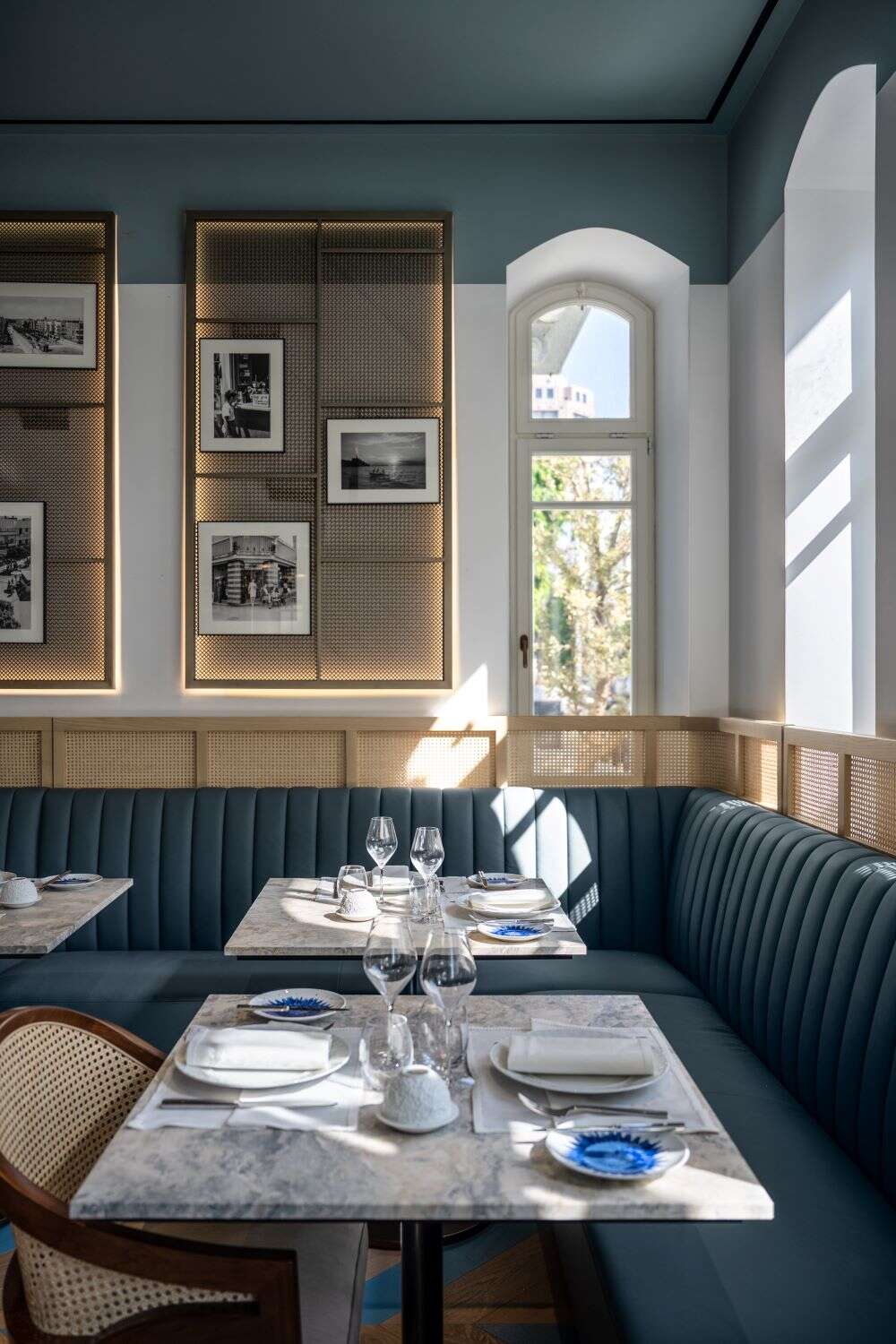 Headed by executive chef David Alves, the menu is a vibrant fusion of French gastronomy and Mediterranean influences, in which local produce regional to Israel is combined with Robuchon's signature dishes.
Also included within the Elkonin Hotel is the Clarins Spa, another first in the country. The tranquility imbued throughout the hotel reaches its utmost peak within the spa's five treatment rooms, with the soft tones and quiet murmurings an immediate transportation from one of the region's most bustling cities.
Naturally, the Spa by Clarins offers the full range of treatments, including a bespoke treatment exclusive for the Elkonin, the Elkonin Signature Treatment, in which relaxing stretches and toning manoeuvres are combined to firm the face an revitalize the mind.
[See also: Six Senses Shaharut: A Leading Wonder of the Hotel World]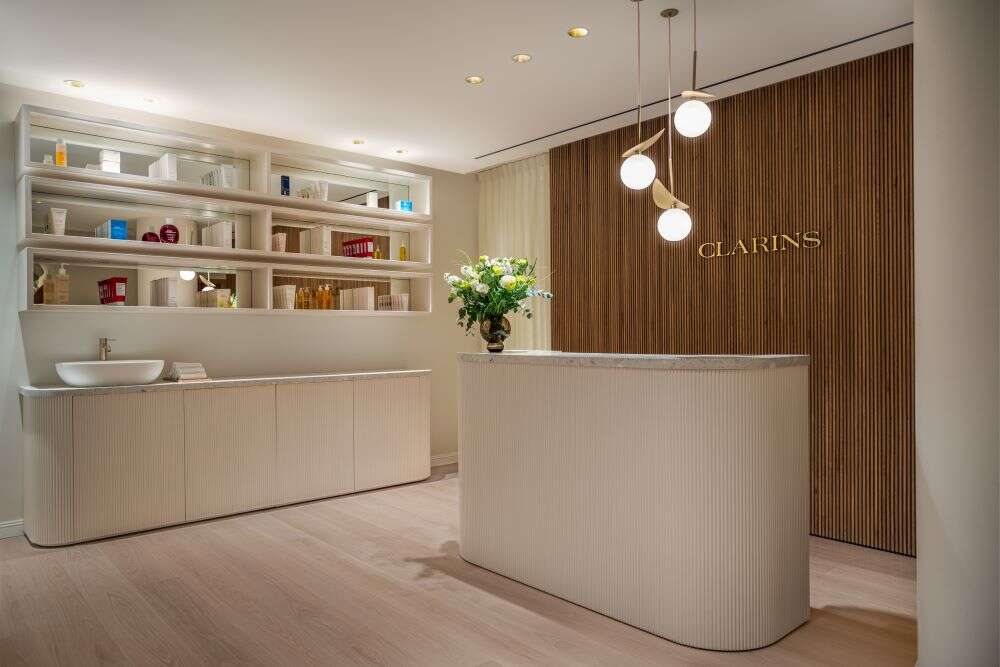 "Our clients are guests our staff are hosts," explained Morgan Mondoloni, general manager of the Elkonin Hotel. "A true meeting place where French savoir-faire and Israeli creativity come together for an unforgettable bespoke experience."