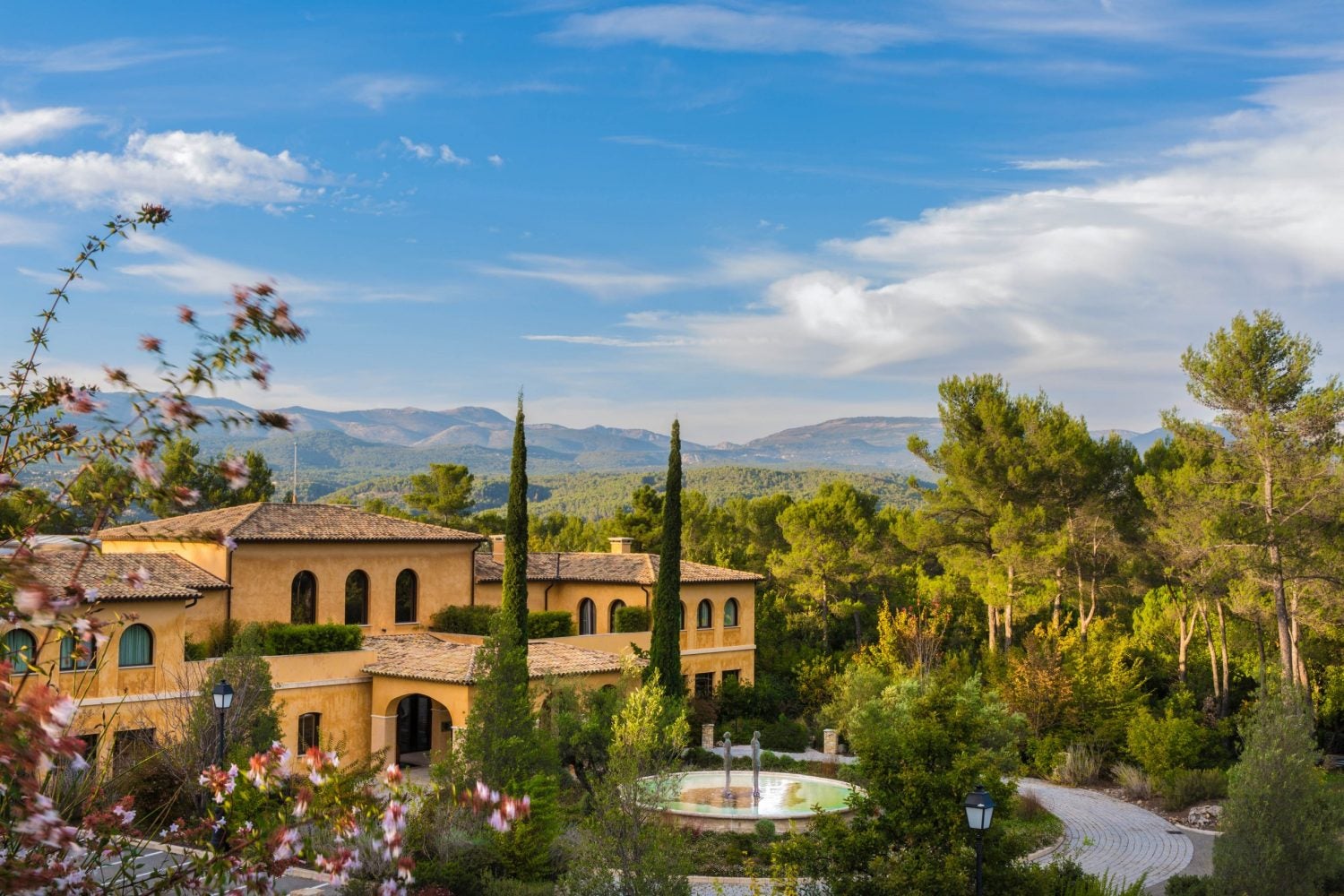 Drive 45 minutes northwest of Cannes and you will find yourself within the scenic surrounds of the Provencal countryside. It is here, between the flower fields of Grasse and the charming hilltop village of Callas, where the luxurious, yet sustainable, hideaway of Terre Blanche will draw you in through its imposing gates.
Once inside the five-star resort, you will be enveloped by hundreds of acres of unspoiled forest which lead to the banks of Saint Cassien Lake. But you won't be alone; the vast woodland plays host to a plethora of flora and fauna including 175 different plant species as well as 115 bird, mammal and insect species; from buzzards, tawny owls and turtles to pine martens, dragonflies and honeybees. 
Now, Terre Blanche is ramping up its efforts to protect this rich but fragile biosphere with a series of new sustainable initiatives introduced to build on the existing conservation efforts.
Re-opening on Thursday, June 17th, green activities are already underway with the resorts' new reforestation campaign seeing the first round of trees planted in the soil as part of a major tree re-planting commitment. Over the next ten years, 100 trees per year will be planted in a bid to increase the natural habitat of native species and help in the fight against climate change. This is accompanied by concerted efforts focusing on Terre Blanche's two famed 18-hole golf courses 'Le Château' and 'Le Riou', which combined, span an incredible 74 acres. 
[See also: 1 Hotels CEO Arash Azarbarzin on Putting Nature First]
An ecological survey is now underway across both courses — which are already Geo Certified in recognition of their environmentally respectful design. Meanwhile, work has begun to replace every square foot of grass on the two courses with hardy Bermuda Grass Riviera, which will require 50% less water — and a serious reduction in fertilizers.
Guests visiting the Cote d'Azur resort will also be able to enjoy the resort's renewed focus on sustainability within the picturesque terraces and dining rooms of its five restaurants (which includes Michelin-starred Le Faventia.) Terre Blanche's new executive chef Christophe Schmitt's menus are set to champion Provencal ingredients, serving up seasonal, local produce accompanied with the expansion of the existing herb garden. 
[See also: Terre Blanche Lauches Golf Academy]
Younger guests will be able to broaden their horizons in the form of apiculture workshops, exploring the lifecycle of bees and their role within the ecosystem as well as tasting the honey made by the bees at Terre Blanche. 
"Respecting nature is fundamental, and initiatives are in place across each and every corner of the 750-acre resort," said Alain Mourgues, general manager of Terre Blanche. "The resort has an unwavering dedication to providing our guests with an exceptional luxury escape, where they can be at peace knowing that their outstanding experience is having minimal impact on the environment," he added.
Terre Blanche Premier Suite from €835 per night ($1,003 aprrox.), terre-blanche.com