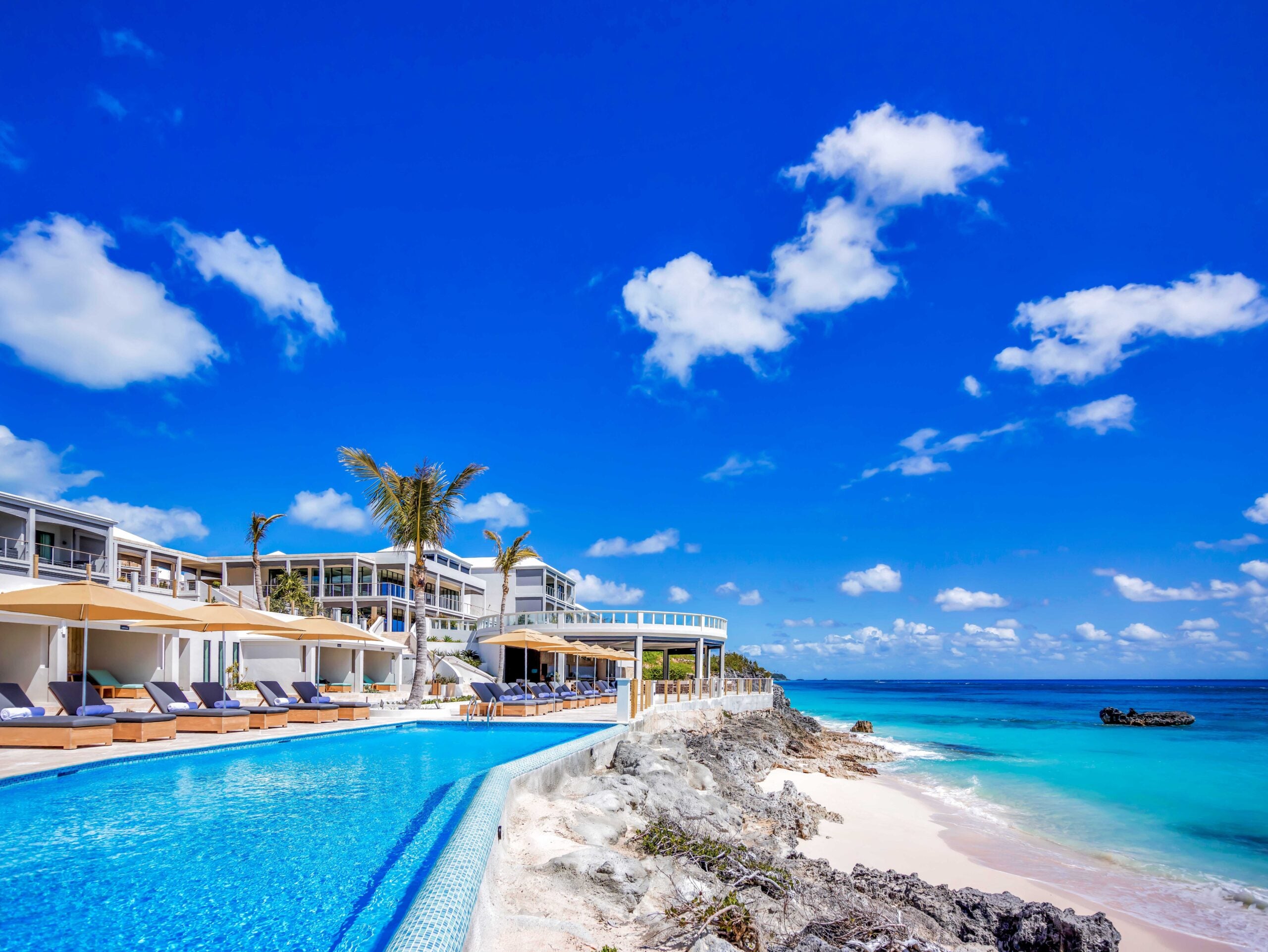 Bermuda's The Loren at Pink Beach hotel has launched its summer culinary series, which will feature appearances from a number of Michelin-recognized and celebrity chefs. Each guest chef will curate their own original menu, available exclusively at the beachfront boutique hotel throughout the summer season.
Current confirmed guest chefs include JJ Johnson, an award-winning chef, TV personality and author; Saul Bolton, who famously owned Brooklyn's first Michelin-starred restaurant, Saul; James Beard Foundation award winner and executive chef of Charleston's celebrated Hominy Grill, Robert Stelling; and Top Chef runner up and James Beard Foundation award-winner Nina Compton.
Acting as a natural extension of The Loren's current culinary programming – which focuses on forging relationships with local farmers – each of the guest chefs will create their menus using seasonal Bermudian ingredients such as watermelons, pawpaw and corn, as well as freshly caught seafood. The unique menus will be served at The Pink Beach Club, The Loren's oceanfront all-day restaurant.
[See also: Eleven Madison Park is Going Vegan]
"We're always dreaming about creative ways for our guests to celebrate Bermuda, and our new summer guest chef series will offer some of the world's finest culinary talent to showcase the island's best local ingredients," says Sebastien Maingourd, general manager at The Loren at Pink Beach. "Great food and experiences in Bermuda is what we love to do at The Loren."
Aside from providing rich gastronomic experiences to hotel guests, the chef series is being held in aid of a charitable cause, with a portion of proceeds donated to the Loren Roots Initiative. The newly launched non-profit program is dedicated to promoting reforestation, with plans to acquire over 50,000 biodiverse acres and plant 10 million trees in order to help the hotel achieve carbon negative status. The hotel is also aiming to give back to the local community by hosting cooking classes for local schoolchildren, where they will learn the benefits of eating seasonal, healthy food.
The Loren hotel's summer culinary series launched on May, 21 and will continue on every Friday through the rest of the summer season. Tickets from $125. Reservations made via thelorenhotel.com