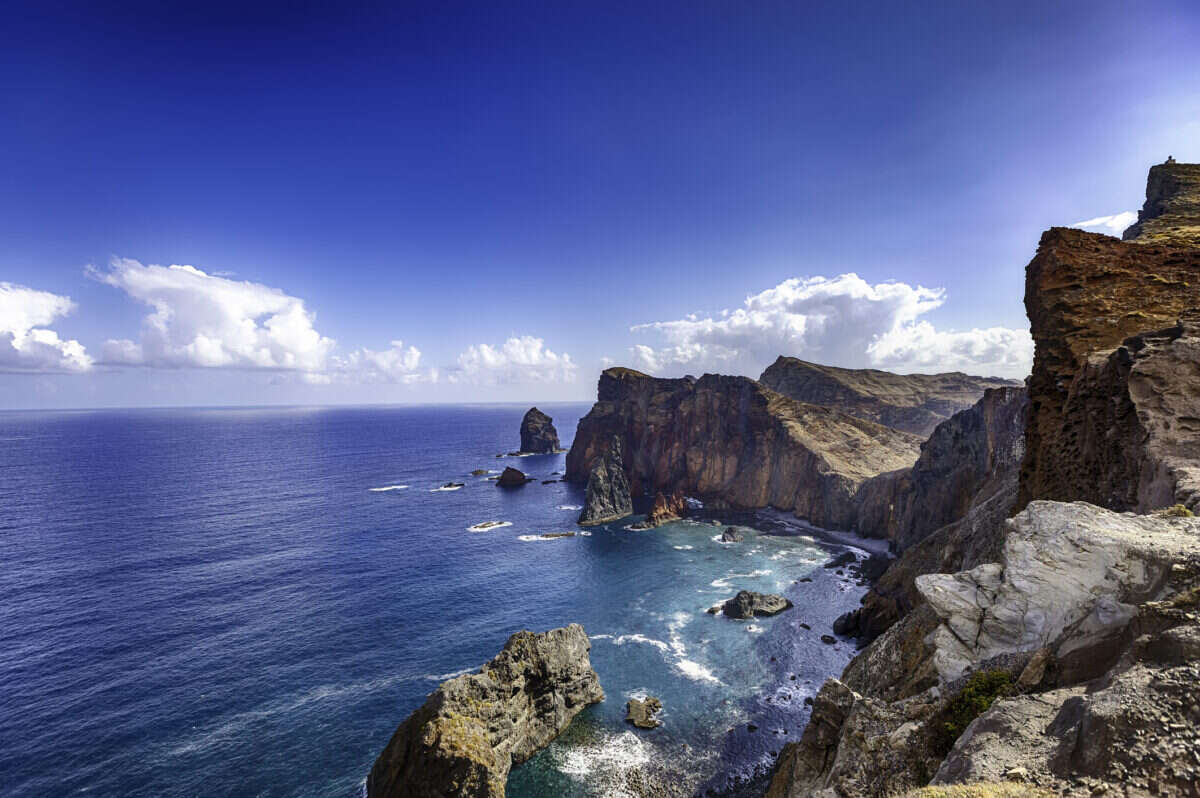 If you're dreaming of a tropical island vacation that won't cost the planet, it might be worth considering Madeira for your next trip away. In April, the tiny volcanic archipelago embarked on its sustainable certification process with EarthCheck, the leading international advisory group for the travel and tourism industry.
EarthCheck, which enables destinations and operators to benchmark their consumption and waste performance to improve sustainability, will help Madeira's public and private sectors to monitor and improve their environmental and social footprint through the EarthCheck Sustainable Destinations program.
In turn, this will help the archipelago to protect its stunning natural environment while safeguarding biodiversity, water supply and food security.
"Starting the EarthCheck certification is a natural and fundamental step in the affirmation of Madeira as a tourism destination of excellence, capable of generating a differentiated demand, for being at the forefront of promoting the sustainable development of the territory in environmental, economic, social and cultural aspects," said Eduardo Jesus, regional secretary of cultural and tourism and president of the Madeira Promotion Bureau.
"We want to involve the entire local community in the process because we believe that an excellent territory for those who visit is capable of generating well-being for residents."
[See more: The Most Luxurious Eco-Friendly Hotels]
This is not the first time Madeira has demonstrated its commitment to fostering sustainable development. In 2011 the municipality of Santana was declared a UNESCO Biosphere Reserve, followed by the island of Porto Santo in 2020.
"I have seen for many years how destination stakeholders have come together to shape their path and commitment, driving a common vision for the archipelago," said Daniel Frey, founder of Green Growth and EarthCheck partner in Portugal.
"This culminated in partnering with EarthCheck in 2022 to formalize its sustainability pledge and embark on the path towards the certification of the Madeira archipelago, joining the select group of EarthCheck certified destinations."
The announcement comes two years after the advisory group held its inspiring 'Future of Tourism' conference at the University of Madeira, where it called on the tourism sector to take collective action to protect the environment.
Since then, the climate emergency has raged on with devastating wildfires, floods and storms continuing to wreak havoc on thousands of lives. But the last two years have also seen some encouraging signs of progress as over 200 countries came together in the UK to forge the Glasgow Climate Pact.
The arrival of the global pandemic has brought a renewed focus on sustainability, with travelers increasingly choosing to visit destinations and hotels based on their eco-friendly credentials.
"As the global economy starts to open up again post COVID it provides a rare opportunity to reset and reimagine how our destinations can better reflect community values and empower operators to be more adaptive and resilient," said CEO and founder of EarthCheck, Stewart Moore.
"The traditional global call to 'Build it Back Better' has now moved to 'Build it Forward Better'. This recognizes that we have considerable room for improvement in how we manage our tourism industry. Importantly, one of the key outcomes of any sustainable destination is a strong, resilient tourism industry with dynamic products, services and experience offerings that can meet the needs of the conscious traveler and the community as the destination evolves."
Several tour operators and hotels in Madeira have been hard at work minimizing their impact on the environment. For example, in September 2021 luxury hotel brand Belmond partnered with EarthCheck, benchmarking its sustainability performance at Reid's Palace in Funchal Harbour.
[See more: Earth Day: The Luxury Hotels and Resorts Going Green]