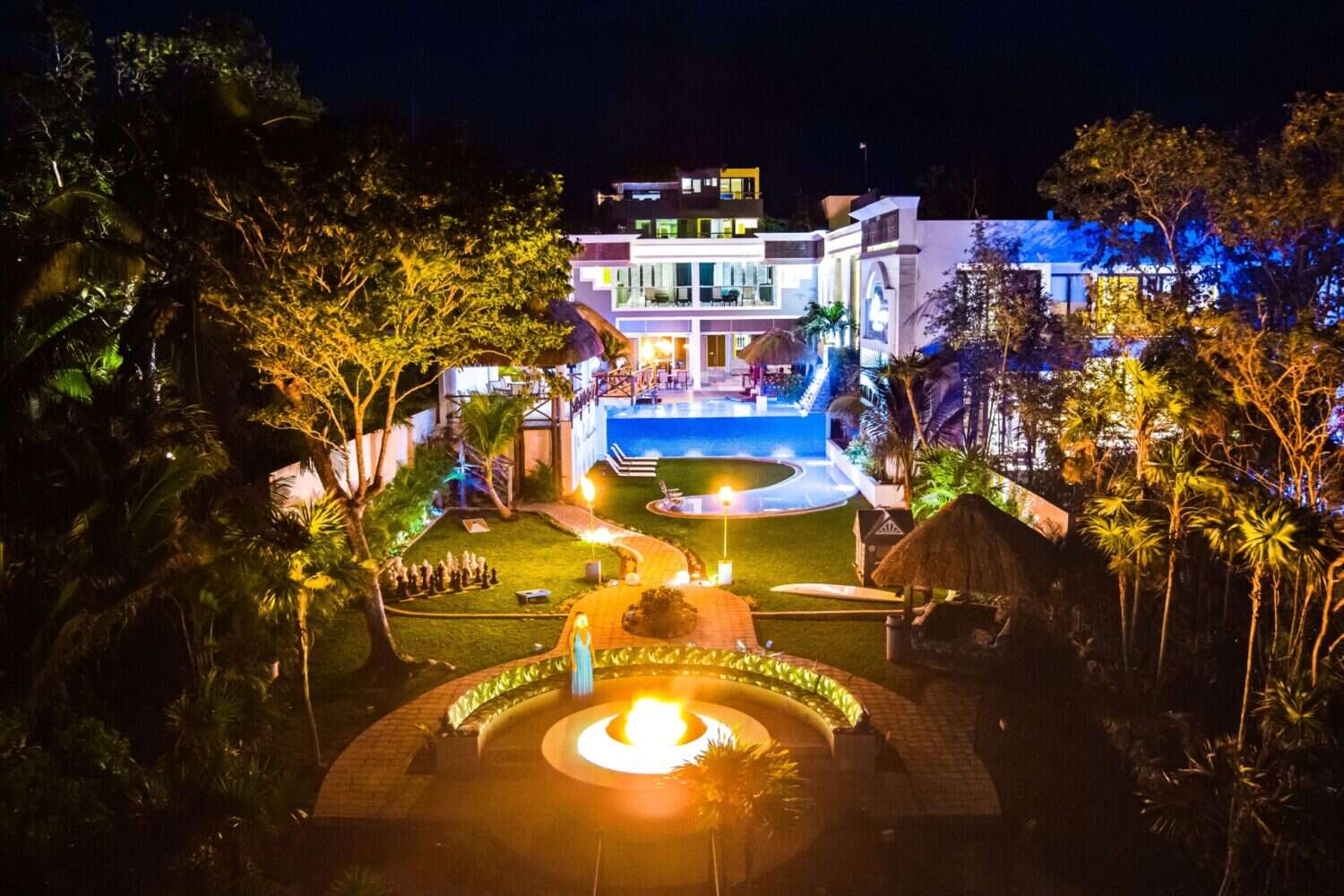 There has been a growing trend among the world's best hotels for a few years now — super-luxe, residential-style villas that make you feel as though you have the entire resort to yourself, with all the wonderful amenities of a five-star hotel at your fingertips. But Private Paradise Mexico takes it up a notch. It is essentially the villa of dreams for your 10-year-old self, but with all the luxuries you've become accustomed to as an adult. The enormous 20,000-sq-ft estate "blurs the lines between a luxury mega-villa and a theme park resort."
The blow-the-budget project by award-winning designer John Giovanni Cacciutti is the result of 10 years of research and development with resort architects, theme park engineers and — perhaps most important — guests. One of the main considerations was how groups of guests, be they couples, families with young children, multi-generational families or groups of friends, could have the ideal vacation and create lasting memories.
[See also: The Most Opulent Hotels and Resorts in Los Cabos]
Private Paradise is located on Cozumel, a Mexican island in the Caribbean Sea with dreamy white-sand beaches, soul-stirring sunsets and world-famous coral reefs. The estate itself is unlike anything else — there is a 250-ft-long waterslide that travels through the house (yes, really), playing a rock 'n' roll sound-and-light show as you whizz down it. Board this 'Penthouse Plummet' body slide on the roof, then have a thrilling 40-ft drop before sliding, twisting and turning in a transparent tube right through the game room and staff kitchen and over the Flyin-Mayan swim-up bar. Pure hedonistic delight ensues.
The estate comprises multiple master suites — it can sleep up to 24 guests — and the Camp Coz family 'castle' comes with a two-level Disney-esque fort complete with bunk beds. There's an open-plan great room with lounge area and dining for 20 guests and a floor-to-ceiling glass window that doubles as a theater screen should you fancy a movie night. There is also an outdoor theater with an 18-ft screen; watch from cozy chaise lounges or from the infinity pool.
Before you arrive, your concierge will assist in planning your perfect vacation — from cuisine to activities — so all you have to do is enjoy the most unique and seriously fun paradise.
[See also: The Best Restaurants in Los Cabos]
From $1,999 per night. Contact Alan Arceo, reservations agent, reservations@slopestosands.com, +1 484 724 7514, privateparadisevilla.com
This article appears in the 26 Aug 2021 issue of the New Statesman, Fall 2021