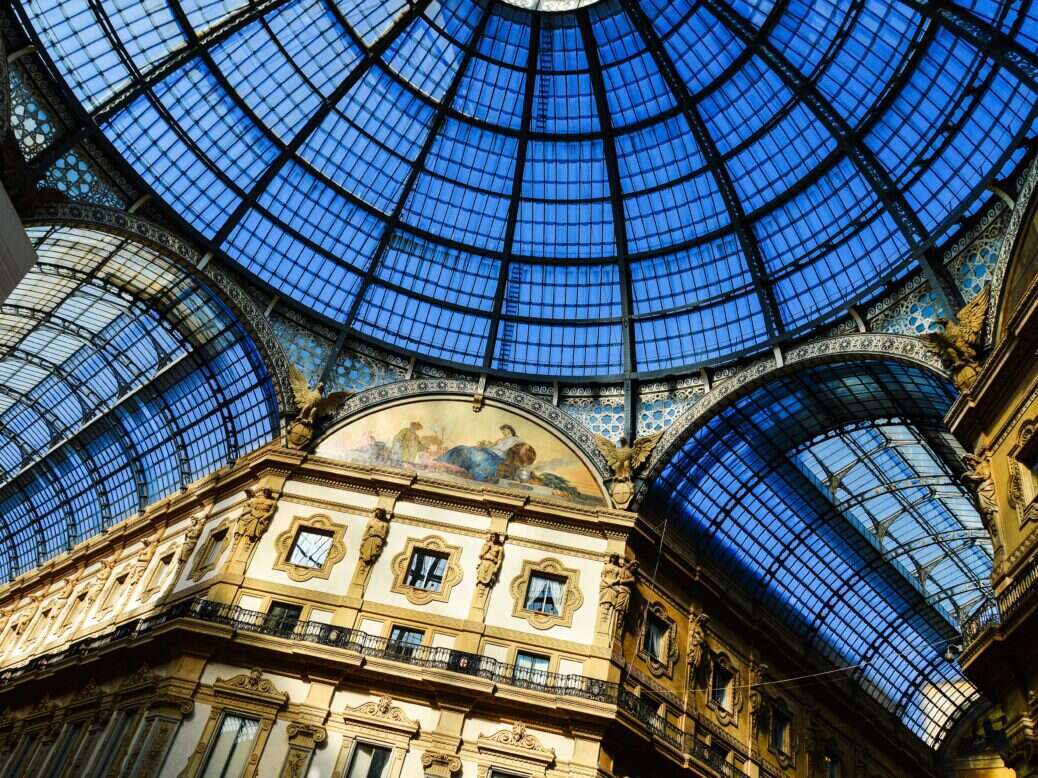 Italian food is one of the world's great culinary successes. Pasta and pizza can be found, at varying levels of quality, in all four corners of the globe. But in Milan, the spiritual home of style, you'll find the best restaurants have taken the humble spaghetti bolognese to a whole new level.
Today, Milan boasts 15 Michelin-starred restaurants including one that has a maximum of three. It is a testament to the culinary talent emanating from this chilly part of the world. While we would happily recommend all 15 to you, we have instead chosen seven that offer something genuinely different.
[See also: The Most Beautiful Wineries to Visit in Italy]
Il Luogo di Aimo e Nadia
This family restaurant, founded by Aimo and Nadia Moroni in 1962, has arguably become one of the top restaurants in Milan, having been awarded two Michelin stars. The restaurant is now run by Aimo and Nadia's daughter, Stefania Moroni, alongside Alessandro Negrini and Fabio Pisani.
The tasting menu is the best way to sample the kitchen team's knowledge and love of Tuscan cuisine. It includes subtle Italian flavored dishes such as Roasted lamb 'torcinello' with pecorino cheese from Calabria and Cappellini green beans. At this two-Michelin-star restaurant in Milan, the walls are covered with bold abstract artwork and the service is impeccable.
Giacomo
High fashion and local business meet in this understated yet stylish establishment found on an anonymous residential street just 15 minutes from the historical city center. Speak to any local about where to dine and they will often tell you Giacomo is one of the best restaurants in Milan.
While you might be dining alongside Milan's elegant locals, don't be surprised if you see Giorgio Armani or Orlando Bloom enjoying the cuisine too. If you're not looking out for celebrities, the decor is something to be marveled at: celadon-colored walls, bookshelves and a striking mosaic floor provide exquisite surroundings. The cuisine includes fresh seafood prepared with wonderful Italian simplicity, sophisticated pasta dishes and delectable desserts.
[See also: The Best Cafes in Milan]
Cracco
One of the most awarded restaurants in Milan, Cracco has received a prestigious Michelin star. As a result, many people consider this to be one of Milan's best restaurants. However, Cracco is not only a restaurant – within the space there is also a bar, a bistro, a wine cellar and a pastry shop. All are worth a visit.
At the restaurant, Chef Carlo Cracco is actively updating Milanese cuisine. Sample some of the more unusual dishes such as fish soup crust and yolk marinated with asparagus and black truffle, or opt for more traditional pasta dishes including risotto. No matter your choice, expect your dishes to be well accompanied with the finest wines, hand picked by the restaurant's award-winning sommelier.
Zelo at The Four Seasons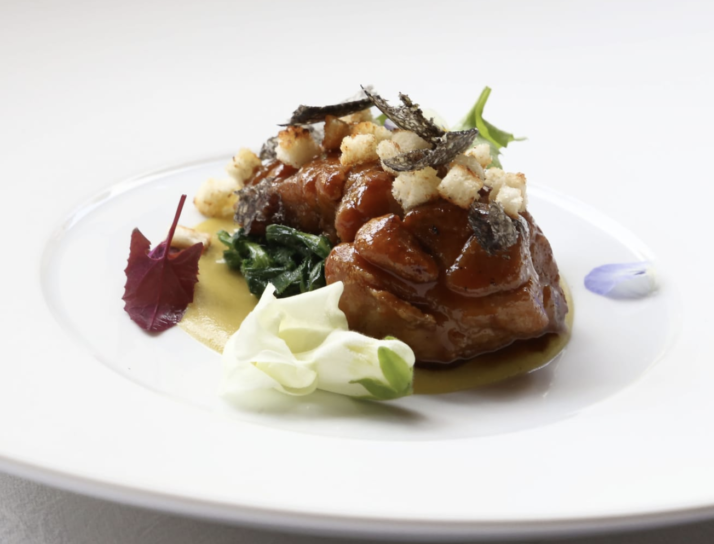 Zelo at The Four Seasons overlooks the hotel's beautiful gardens, which act as a fabulous backdrop to this gourmet restaurant. Flooded with natural light through floor-to-ceiling windows, Zelo serves lighter meals during the day and more gourmet options for dinner; its location makes it one of the most romantic spots in the city.
Although a destination restaurant, it is still popular with locals, who come to enjoy a menu that incorporates true Italian and Mediterranean cuisine. All the dishes are created using local and seasonal produce. Expect dishes like Milanese-style sweetbread with saffron rice cream and Traditional Prestige Caviar.
The restaurant also has its own pastry chef: Daniele Bonzi is the genius behind the hotel's one-of-a-kind Chocolate Room. Among his many desserts, Bonzi makes sorbets, fresh-fruit tartlets and a Milano-style tiramisu.
See also: The Most Beautiful Wineries to Visit in Italy
]
Sadler
Having dedicated his creativity to Italian cuisine, it's understandable why Claudio Sadler's eponymous restaurant, Sadler, is widely considered one of the best places to eat in Milan.
Reinventing traditional dishes in bold ways using primary ingredients has earned the restaurant a Michelin star and a listing in Le Sorte, an association that only includes restaurants dedicated to true Italian cuisine. There are several menus at Sadler, ranging from an a la carte selection to tasting menus named 'Emotion' and 'Tradition & Innovation'. The main restaurant is garnished throughout with modern art; there is also a private dining room and a "niche" dining space perfect for intimate, romantic evenings.
Contraste
Slightly different from the other restaurants on our list, Contraste is a fun, surprising and fully immersive culinary experience based on the chef's respect for traditional flavors, fresh ingredients reinterpreting forms and aspects.
Using innovative shapes, plating and experimentation, the food invites guests to involve all their senses during their experience at the restaurant. When guests arrive, they are seated at tables with white table cloths in a relatively blank space; it is only after the experience begins that everything from the cutlery to the food starts to arrive. The menu is similarly mysterious, with nine dishes that change and feature seasonal ingredients, making Contraste one of the most desirable places to eat in Milan.
Enrico Bartolini al Mudec
And finally we come to Milan's crown jewel. Enrico Bartolini al Mudec is the only restaurant in Milan to sport the maximum of three Michelin stars (according to the 2022 Michelin Guide), and one of just 11 in the whole of Italy.
Situated on the third floor of the Museum of Cultures, Enrico Bartolini has built his culinary philosophy around its location, one that champions philosophy and research. Bartolini, who is the only chef ever to win four stars in one Michelin Guide, is now widely regarded to be one of the best chefs in the world.
The restaurant offers two tasting menus: Best Of and Mudec Experience. While the menus boast individual dishes across nine courses, both rely on the very best ingredients that Italy has to offer. Lamb is sourced from the Dolomites while veal comes from Piedmont. The menu is not just a celebration of fine dining, but of Bartolini's homeland.