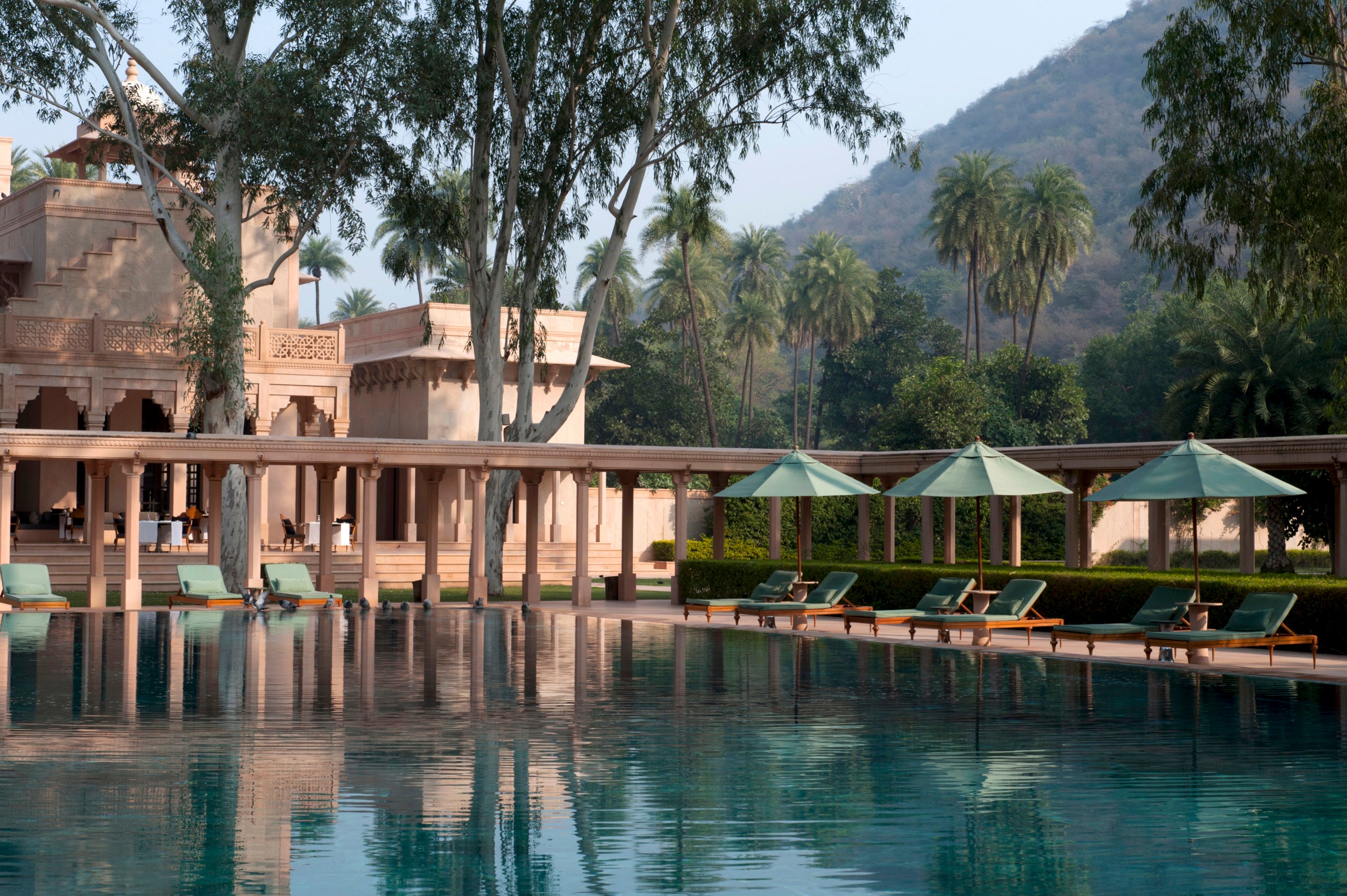 This article contains affiliate links. See our Privacy Policy for more information.
This October Aman is set to host the next in their series of extraordinary private jet expeditions, taking in the locations of the Aman resorts in China, Bhutan, India and Sri Lanka. Taking place over 17 days, the expedition will comprise eight distinct chapters at eight different resorts.
From Shanghai guests will travel on the eight-person Gulfstream G200 jet to Lijiang where they'll be transferred to Amandayan for a stay in the Courtyard Suite. From here, the journey continues to Amankora in Thimphu, Bhutan, followed by a stay at Amankora's Paro hotel.
In India, guests will stay in a Courtyard Haveli Suite at Amanbagh in Alwar and a Luxury Tent at Aman-i-khas in Ranthambore before moving on to Amangalla in Galle, Sri Lanka, and Amanwella in Tangalle.
Each step of the way, guests are introduced to the surroundings and local customs through cultural activities and excursions with local experts, from calligraphy lessons in China and a tour of Bhutan's clifftop temple Tiger's Nest, to a camel safari in Ramthambore India and guided exploration of Galle Fort in Sri Lanka. The incorporation of private tour guides gives guest flexibility in what they choose to do.
While each destination is where the focus naturally falls, each Aman resort enhances the experience through its integration of cultural experiences, architecture and interiors that fuse local traditions with contemporary style, and by providing the ultimate is luxury service, amenities and fine dining.
The trip will run from 8th to 24th October 2017 and is priced from $64,888 per person. aman.com