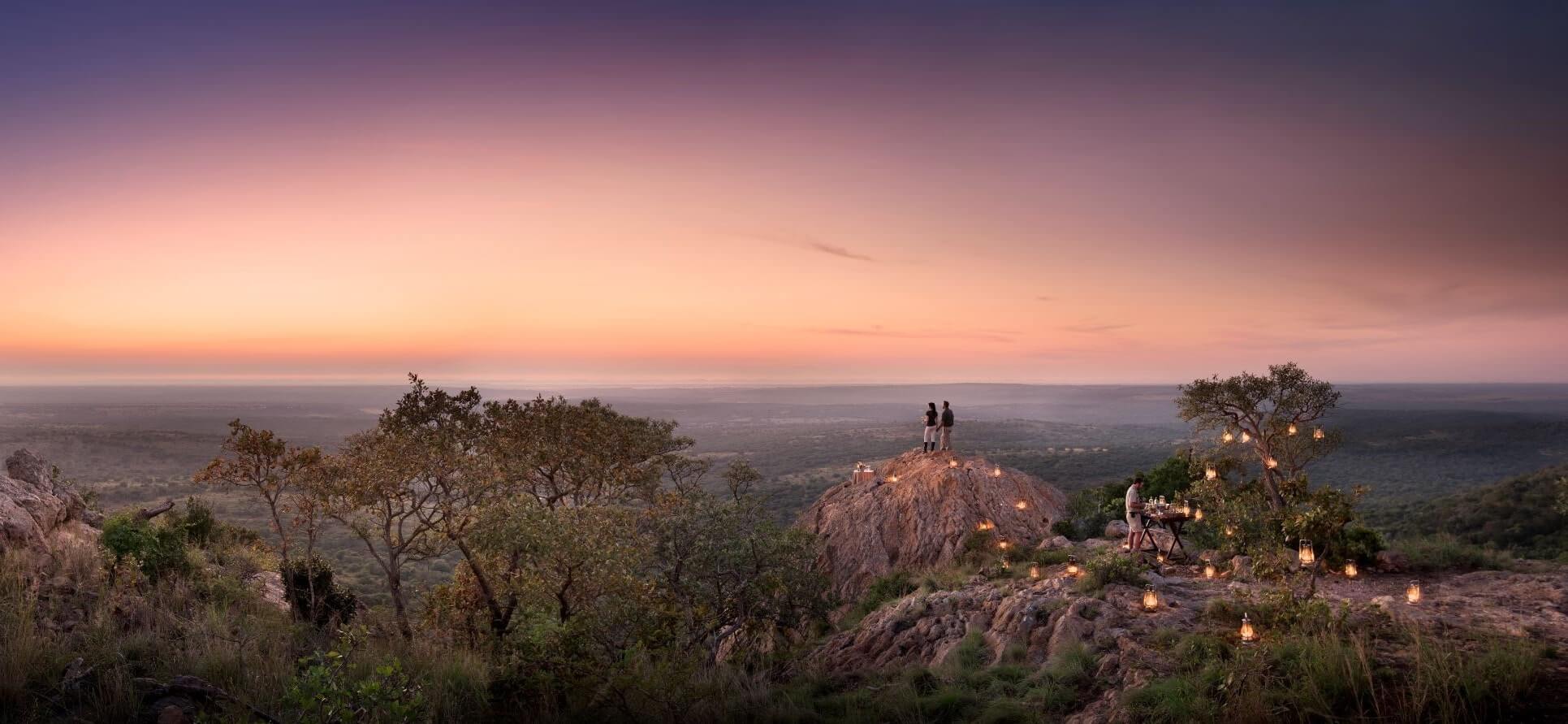 Conservation-led luxury travel company andBeyond has tapped into the growing demand for privacy and seclusion, with the launch of two new itineraries to the Galapagos Islands and South Africa. Complete with private jet transportation, each trip is available in limited numbers for maximum safety and exclusivity.
andBeyond is renowned for its commitment to creating once in a lifetime travel experiences, as well as giving back to the areas in which they operate – and their latest private jet itineraries are no exception. The Galapagos Islands by Private Jet and Yacht package takes intrepid explorers on an immersive 10-day journey to Ecuador, traveling through the volcanic archipelago made famous by Charles Darwin, with the added luxury of private yacht accommodation throughout.
In addition to indulgent treats such as a deck-top Jacuzzi and al-fresco dining, the Galapagos vacation also includes a host of educational activities, with highlights being a visit to the Charles Darwin Research Station and rare wildlife spotting opportunities.
Alternatively, the eight-night South Africa by Private Jet itinerary invites travelers to experience the unrivaled natural beauty of two of the country's biggest game reserves: Kruger National Park and andBeyond Phinda Private Game Reserve. With exclusive game drives led by a skilled safari guide, a chance of spotting the Big Five and hands-on wildlife conservation activities, this itinerary is perfect for those who want to travel authentically, without the crowds.
Taking off from Florida, transportation to South Africa will be in the Crystal Sky, an exclusive private jet complete with fully reclining flatbed seats, a stand-up bar and social lounge, as well as a team of butlers and an executive chef, making for a remarkably comfortable journey. Throughout the vacation, accommodation is in not one, but two of andBeyond's luxurious South African properties.
Specifically designed for guests seeking travel that makes a difference, both of the new andBeyond private jet itineraries offer authentic local experiences, as well as a contribution towards the communities, land and wildlife of the places visited. In the interest of environmentally conscious travel, the journeys also include a carbon offset that will aid a partnered sustainability initiative.
Covid-19 also remains at the forefront of most traveler's mind, but andBeyond has secured guest peace of mind and safety by significantly limiting the number of guests on each trip, and with the introduction of compulsory testing. Each guest must take a Covid-19 test and receive a negative result prior to departure, with accommodation in a luxury hotel for quarantine included in the vacation cost, with staff also undergoing testing.
andBeyond South Africa by Private Jet itinerary from $51,000 per person, February 15-26, 2021. The Galapagos Islands by Private Jet and Yacht from $49,800, March 7 – 16, 2021.
[See also: Top 100 Suites – andBeyond Phinda Homestead, South Africa]