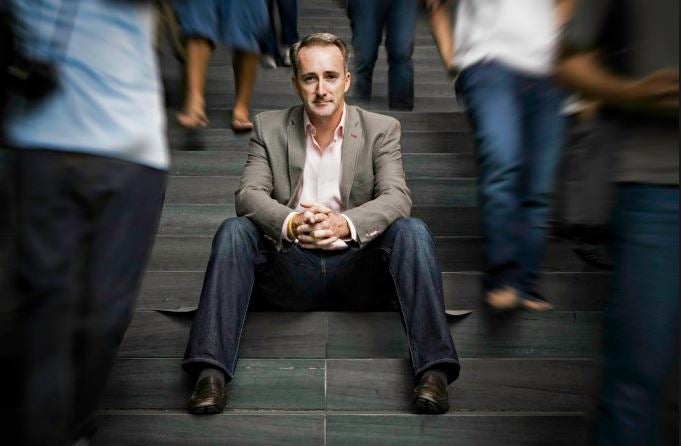 By Lauren Jade Hill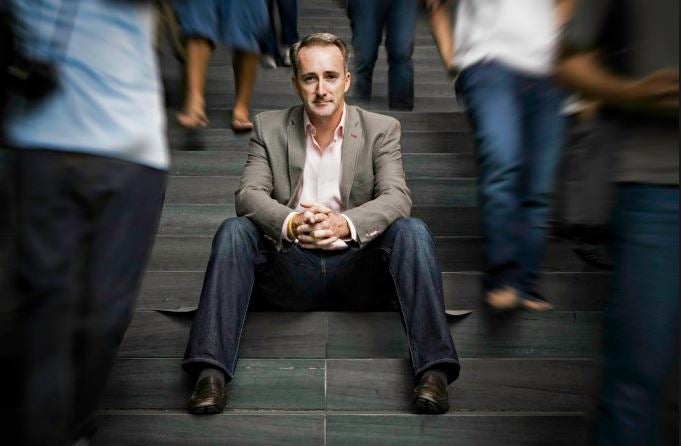 When you leave your travel plans in a tour operator's hands, it's not often you get the chance to meet Desmond Tutu or set out on a private tour of Iceland with a James Bond producer. But this is exactly the kind of experience Brown + Hudson provides, having meticulously created each person's bespoke itinerary based on what their passions are. Imagine a journey in which there are no limits and you're on track to understanding what Brown + Hudson stands for.
The founder Philippe Brown, who playfully describes himself as a contrarian, set up Brown + Hudson to put more creativity and intelligence into bespoke travel, drawing on the experience he garnered in a career in advertising and while working as a freelance guide. "The travel industry can be boring," he begins to explain, "More people talk bespoke but they're not delivering bespoke. Travel is about the most fun time of people's lives, but the industry has a retail mentality. I want to take travel and mess it up in an intelligent way, so people get more from it."
"We have a number of different approaches," he continues, "For too long travel has just been about going somewhere, following the guidebook and then coming back. But travel can be lots of other things too, such as not knowing where you're going at all and being aware of the therapeutic benefits of not knowing, which is when you get into the realm of travel as therapy. We need to take a step back and look at the reason we travel."
With this in mind, Brown + Hudson created the 'Journey with no Destination' concept in which the emphasis is placed on why and how you travel rather than where you go. By delving into what outcome the client wants and their ultimate reason for going somewhere, the team puts together a bespoke itinerary in which you only discover the destination on arrival.
Through creating imaginative trips for clients with a diversity of needs, Brown + Hudson have established a series of unique approaches in addition to this. Luxpedition combines the adventure of the world's most intrepid destinations with the benefits of luxury travel, while the Esoterica concept draws on the idea of crafting a trip around a client's niche interest.
Each of these ideas acts as a starting point for clients to set out on their own meaningful and entirely original journey. "The possibilities are limitless," says Philippe, "With the budget our clients have, they can do anything in the world."
The trip planning process begins with an interview consisting of what Philippe describes as Socratic questioning to enable the team to put together the ideal trip based on what each person really wants. "A lot of our clients have described us as a cross between a therapist and an investigative journalist," he says, "We get to know them, then we rip apart a place to create their experience. If someone wants a comedian in Oman, we will find one for them."
After conducting the interview, the team creates a five-page itinerary explaining the choices they've made and once this has been perfected a hardback version is made with details on the specific guides who'll be with you each step of the way. Everyone involved in the trip is then briefed personally ahead of your arrival.
"People should get their hotel or tour operator to work harder for them," Philippe enthuses, "If you want all of the food you eat on Monday to be red, and all of the food to be green on Tuesday, why not? If they want your business they should be able to do that. I get excited about every trip we do because in every project I see what value we have."
Based on his experience of the industry and passion for getting more out of travel, Philippe is set to release his first book, Revisit: The New Art of Luxury Travel. Slated for publication in February 2018, this book will give insight into how we can think about travel differently and get more from each journey as a result.
Going back to the trips Brown + Hudson takes pride in creating, Philippe concludes: "As a business we'd never be able to operate conventionally. We look at everything traditional travel companies do and ask why and how it can be done better. If people elevate travel to this higher level, they will probably have more fun."
Images: Instagram @brownandhudson