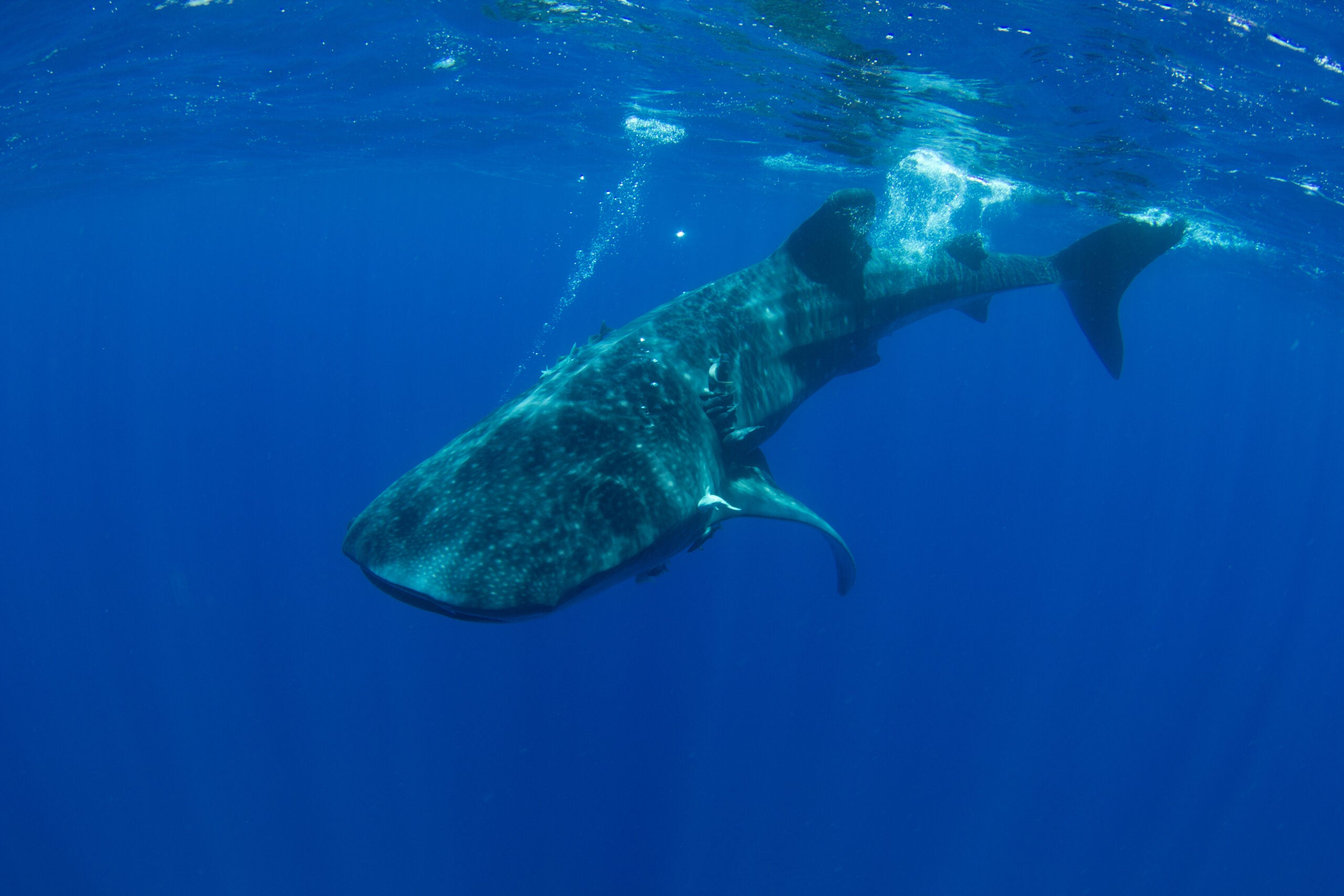 To celebrate the launch of the greatly anticipated BBC series with Sir David Attenborough, Blue Planet II, Natural World Safaris is offering four once-in-a-lifetime marine-based safaris that both educate and inspire guests.

Sri Lanka
This nine-day safari is designed to immerse guests in the blue whale conservation efforts underway in Sri Lanka by assisting a research team here. Led by Blue Planet II cameraman Patrick Dykstra—one of the first photographers to locate and interact with blue whales off the coast here—alongside the local researchers involved in this conservation project, a group of up to just four guests will have the unique opportunity to join these majestic marine mammals in the water and be photographed alongside them. Pilot whales, sea turtles, white risso dolphins and spinner dolphins can also be seen here. The nine-day blue whale research trip can be arranged for March and April 2018, with rates starting from $8,366 per person.
Arctic Canada
By camping out on the floe edge, to the southeast of Bylot Island, guests on this eight-day safari have the chance to swim with narwhals, the marine mammals known as the 'unicorns of the sea', as well as set out on foot to track polar bears and eat lunch beneath cliffs that are home to thousands of seabirds, before being given the chance to kayak across the Arctic waters of Baffin Bay and even snorkel with whales. Guests can set out on this eight-day Arctic Canada trip in May or June 2018 and costs from $10,820 per person.
St Helena
Owing to its remote location in the Atlantic Ocean, the British Overseas Territory of St Helena is one of the most isolated islands in the world, with a unique ecosystem distinguished by its endemic flora and fauna. This seclusion makes coming here even more special as you discover its dramatic landscape of hills and volcanic cliffs and as you dive beneath the waves to swim with whale sharks as they pass through in January and February, and as you sail and snorkel to see turtles, devil rays and dolphins. The eight-day St Helena trip can be booked for travel in January and February 2018 and is priced from $2,598 per person.
Norway
Led by the Blue Planet II cameraman Patrick Dykstra, this eight-day safari places the focus on the killer whales and humpback whales of Norway's Arctic waters. Icy fjords and imposing glaciers provide a spectacular backdrop for this journey on a private chartered boat as you track the marine life that's so abundant here. Swim alongside and capture the marine mammals on camera each day, then chase the Northern Lights on land after dark. The eight-day trip to Norway can be arranged for November 2017 and January 2018, with prices starting at $5,636 per person.