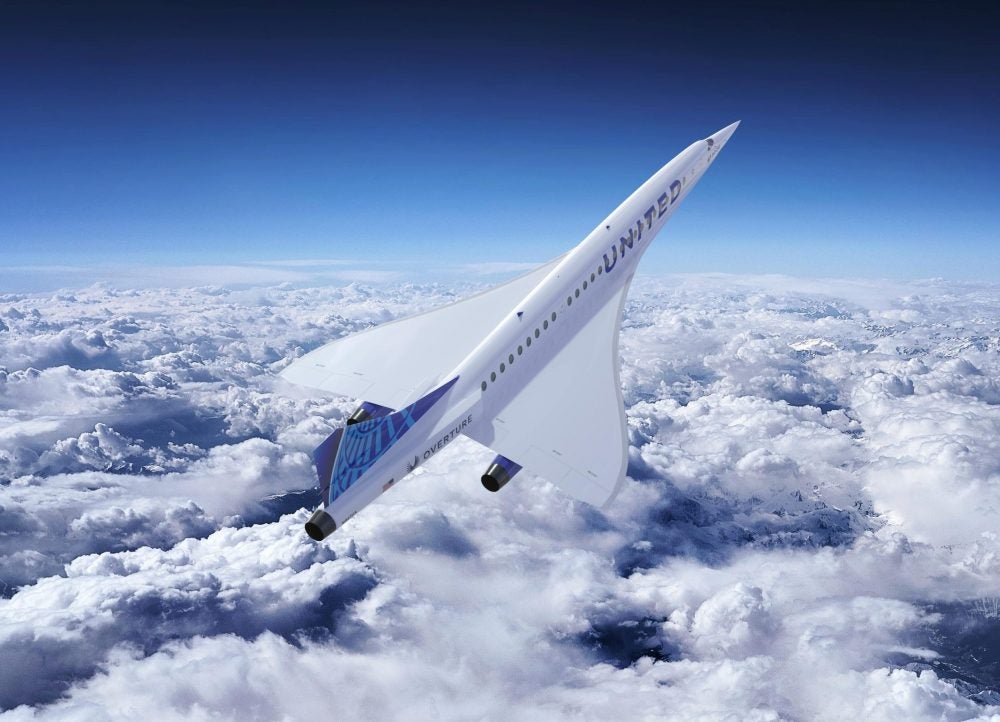 Table of contents
As we enter 2023, private aviation finds itself at the forefront of advancement for the entire industry. Having always been the testbed for technological innovation, today private jet manufacturers are leading the line in pursuit of the fastest, the biggest, and the most fuel efficient aeroplanes.
More than a half-century after a Bell X-1 rocket plane shuddered and shook its way through a newly discovered pressure wave with Captain Charles "Chuck" Yeager at the controls on October 14, 1947, it is the private aviation market pushing speed boundaries.
Little did the pilot and observers know that the sonic boom that shattered the desert calm that morning also became the harbinger of doom for supersonic flight — at least over the continental US. First, Congress passed the Aircraft Noise Abatement Act of 1968. Acting under this authority, the FAA proposed a regulation to restrict the operation of civil aircraft at speeds greater than Mach 1, unless authorized by the FAA.
[See also: The Longest Range Private Jets]
The regulation was finalized on March 28, 1973, but within aviation circles this was viewed as just a setback rather than a sunset for supersonic flight. Over the ensuing years, business aviation manufacturers continued to satisfy their clientele's hunger for speed by offering aircraft capable of cruising within a cat's whisker of Mach 1.
Here, we examine 10 of the fastest private jets, ideal for traveling in comfort and luxury while cruising miles above the Earth at nearly supersonic speed. These aircraft offer the fastest travel currently available. We also provide some hints about what's next in the perpetual quest for supersonic flight. Waiting in the wings, if you will, are several developmental aircraft racing for the hangar door to demonstrate supersonic flight.
Unlike their predecessors, the modern-day aircraft designers of these machines intend to achieve their goals with little to none of the picture-frame-shattering sonic booms that brought an end to supersonic flight over the US. Welcome to the next step in the future of business aviation and the SSBJs — supersonic business jets — preparing to fly us beyond Mach 1.
Please note, Mach is a speed measurement based on the speed of sound. Since sound travels at different speeds in different conditions, the calculations here are based on Mach 1 = 741.09699 m
[See also: Andrew Collins of Sentient Jet on the Future of Private Aviation]
Cessna Citation X+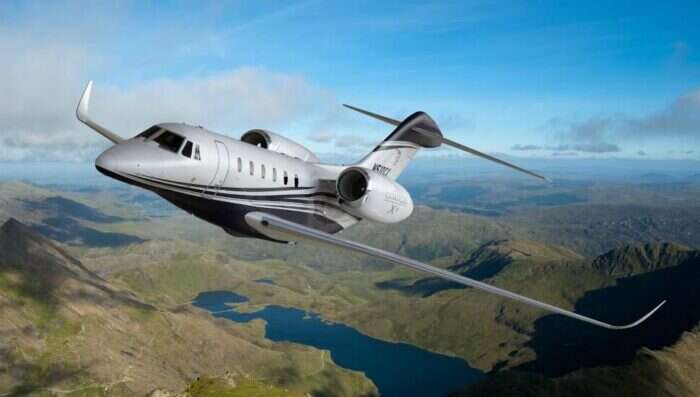 Price: $24m
Top speed: Mach 0.935
Max range: 3,460 nm
Max passengers: 12
Though no longer in production, the Citation X+ is hugely sought after on the secondhand market and is on record as the world's fastest private jet. The FAA certified the Citation X in 1996 and pegged its maximum speed at Mach 0.935, or 717 miles per hour. Cessna introduced its second incarnation of the Citation X as the X+ (10-plus) in 2014, with improved interior accoutrements, improved seating and galley, an all-new avionics suite from Garmin and the G5000 system. This Cessna boasts a maximum range of 3,460 nautical miles. The X+ seats as many as 12, with extra-large, extra-cabin comfortable seating and a fully equipped galley.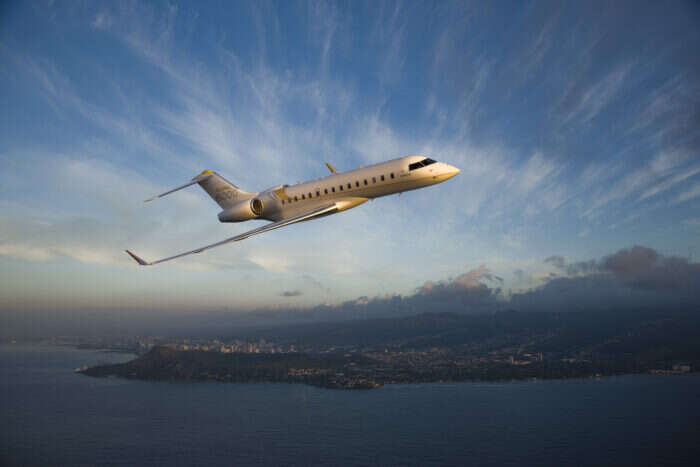 Price: $73m
Top speed: Mach 0.89
Max range: 6,000 nm
Max passengers: 17
A large-cabin, long-range jet, the Global 6000 offers a comfortable space for 17 passengers, plus a crew of four — necessary for its 6,000-nautical mile range. Coupled with its impressive speed (its typical cruise speed is Mach 0.85), the 6000 offers excellent flexibility for its $73m price tag. Bombardier worked hard to keep this jet light for its size, with generous use of carbon fiber materials, which are responsible for the lightweight feel and a major contributor to its substantially improved fuel efficiency.
businessaircraft.bombardier.com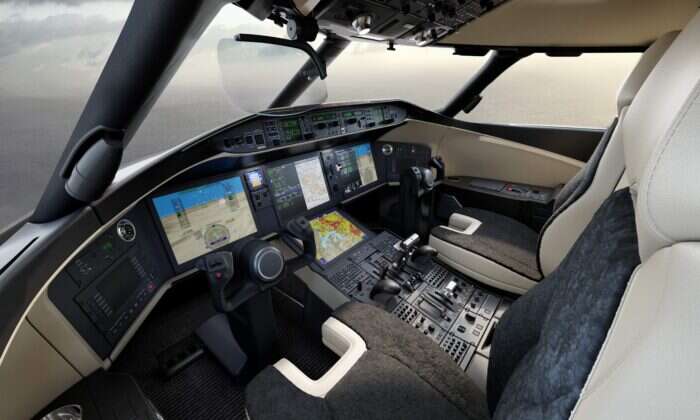 Price: $56m
Top speed: Mach 0.90
Max range: 6,600 nm
Max passengers: 17
Many aviation industry insiders consider this large-cabin business jet to be the most advanced and proficient long-range premium jet for long-distance travelers. In May 2018, Bombardier introduced the Global 6500, which entered service in 2019. This jet has an improved wing for a Mach 0.90 high speed. Its latest Rolls-Royce Pearl powerplants consume 13% less fuel burn for a range of 6,600 nautical miles and have reduced operating expenses.
businessaircraft.bombardier.com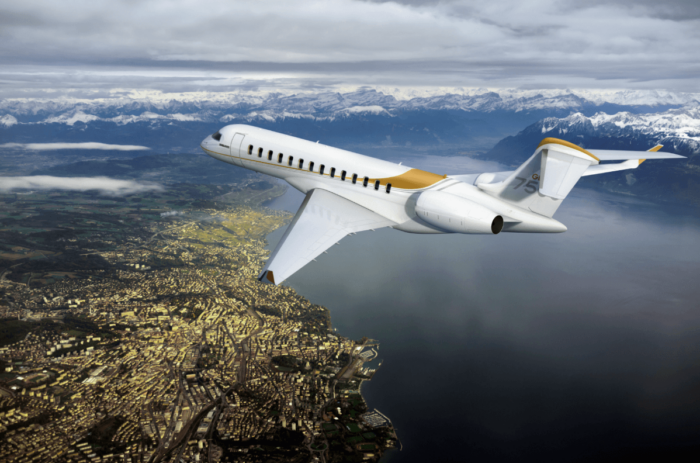 Price: $73m
Top speed: Mach 0.925
Max range: 7,700 nm
Max passengers: 17
Joining the market in December 2018, this private workhorse boasts the highest flight speed of 710 mph, Mach 0.925, and an impressive range of 7,700 nautical miles. Its 54.5-ft cabin recently received a Red Dot Design Award and it is the first business jet to receive a third-party audited Environmental Product Declaration giving detailed information about its environmental footprint.
businessaircraft.bombardier.com
[See also: The Record-breaking Bombardier Global 7500 Takes Flight]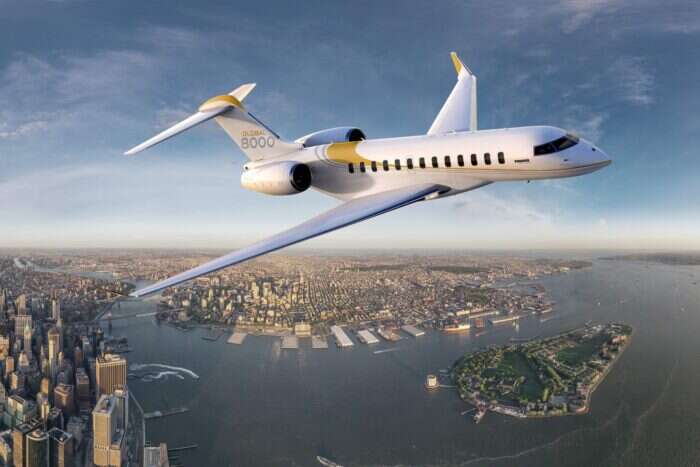 Price: $72m
Top speed: Mach 0.925
Max range: 7,900 nm
Max passengers: 17
Bombardier's Global 8000 exceeded 650 mph during test flights, ensuring its place among the world's fastest private aircraft. First entering service in December 2018, this jet also has an impressive range of 7,900 nautical miles. In addition to its top-leading range, the Global 8000 has a cabin with three individual suites, each designed to boost comfort and convenience. As with most jets in this class, the 8000 aircraft features a creative cabin custom-made to the specifications of the owner with quality to meet the demand of every customer.
businessaircraft.bombardier.com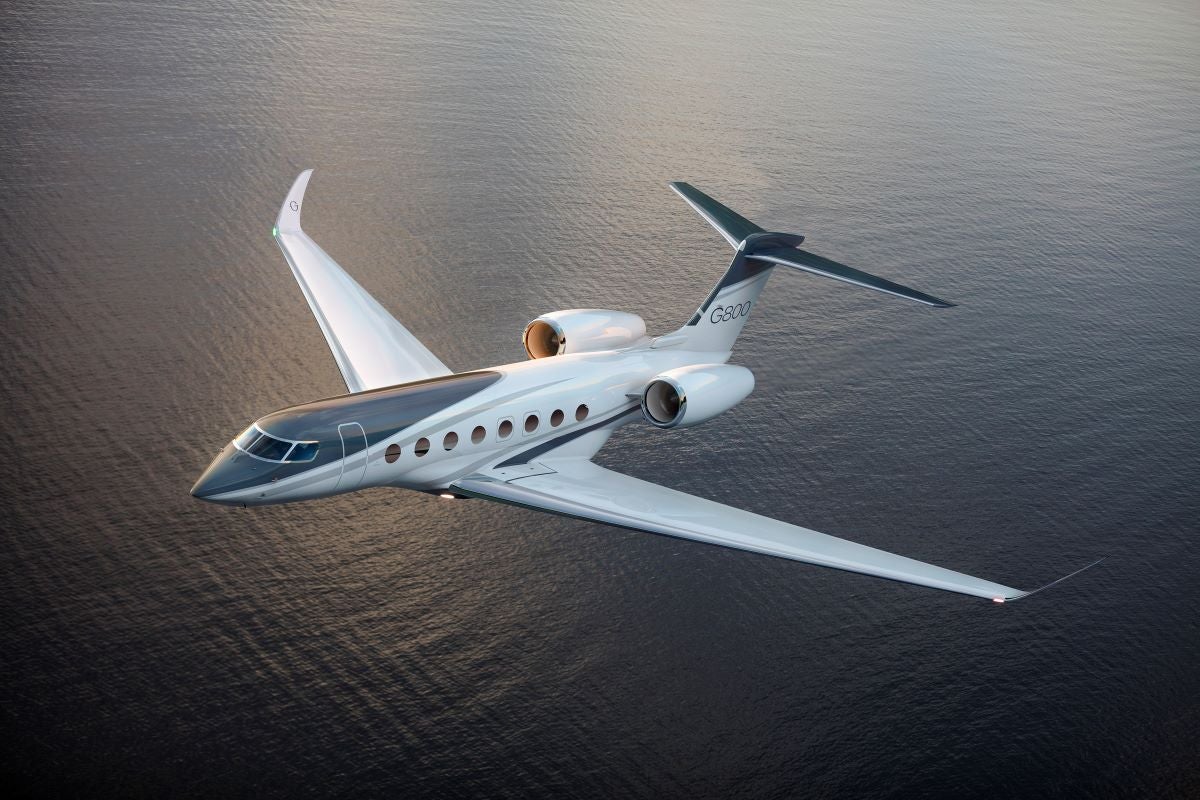 Price: $74m
Top speed: Mach 0.0
Max range: 8,000 nm
Max passengers: 19
Like Bombardier, Gulfstream seeks to extend the range of nonstop flights with its G800. The Savannah, Georgia-based manufacturer boasts: "The all-new G800 is the world's longest-range business aircraft, extending your reach to more people and places around the globe in a single flight."
The G800 will be able to fly 8,000 nautical miles at Mach 0.85 and 7,000 nautical miles at Mach 0.90 with the combination of a Gulfstream-designed, advanced high-speed wing and new high-thrust Rolls-Royce Pearl 700 engines.
Inside, Gulfstream's newest addition features newly designed ergonomic seats with a capacity of up to 19 passengers, sleeping for up to 10 passengers, a high-definition circadian lighting system, 100% fresh, never recirculated air, and claims for the lowest cabin altitude in the industry. And when it comes to admiring the view there are, of course, the largest windows in the industry.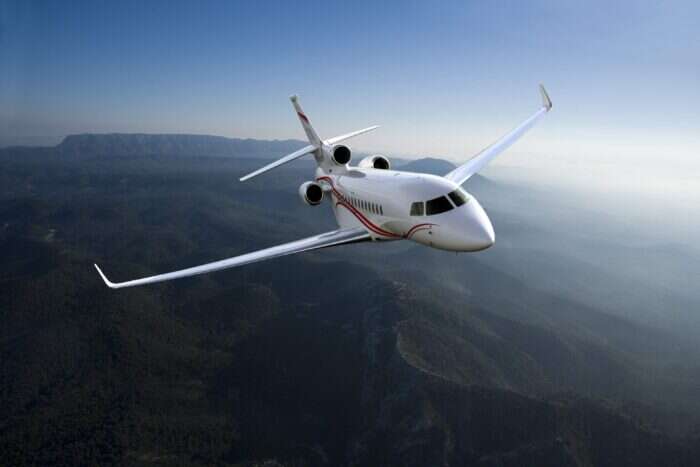 7X from $55m
8X from $60m
Top speed: Mach 0.90
Max range: 5,950 nm / 6,450 nm
Max passengers: 16
Dassault's Falcon 7X and the subsequent Falcon 8X offer a maximum speed of Mach 0.90. The expansive 43-ft-long cabin of the 8X offers space to seat up to 16 passengers and a range of more than 7,400 miles. Aside from their roomy cabins, these Falcons have the agility to fly the steep approaches into, and fast climbs out of, many airports like Lugano — runways off-limits to other big jets. The 8X offers a fuel efficiency advantage of about 30% over rivals, a result of aerodynamic improvements to the Falcon's wing and the higher efficiency of updated Pratt & Whitney Canada PW300 powerplants.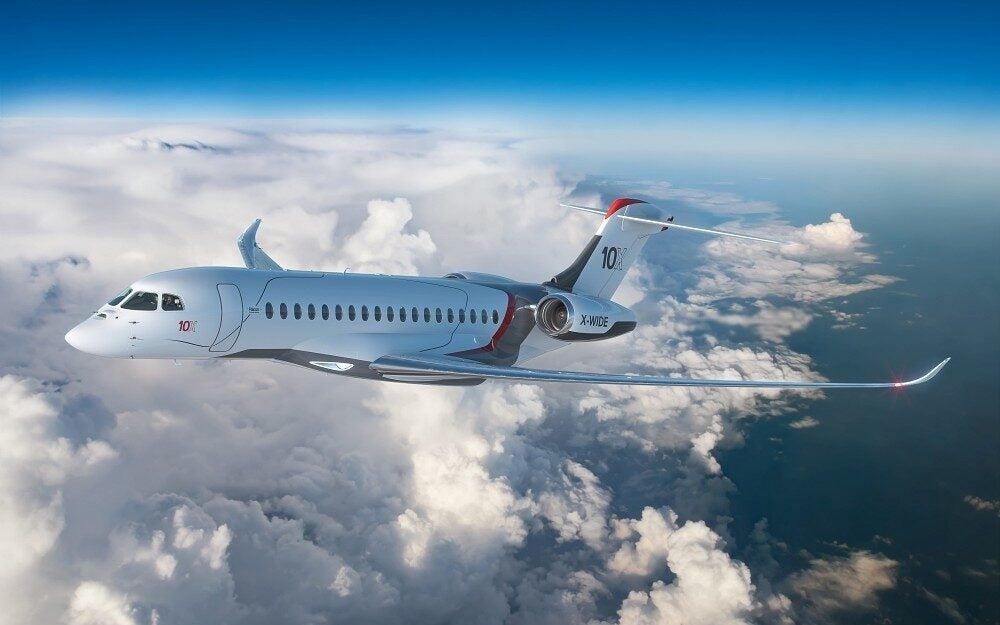 Price: $75m
Top speed: 0.925
Max range: 7,500 nm
Max passengers: 8
French manufacturer Dassault hopes its Falcon 10X will redefine the large-cabin, ultra-long-haul private jet segment, bridging the gap between purpose-built private jets and VIP airliners, which are aircraft converted from commercial airline usage for private flying. The Falcon 10X will have the biggest cabin of purpose-built private jets. Its cabin will be 6-ft, 8-in high, and 9-ft, 1-in wide. Dassault claims the 10X is almost 8-in wider and 2-in taller than its closest competitors. The cabin will also be brighter.
The 10X comes with windows nearly 50% larger than the Falcon 8X. Its 38 windows will make it the "brightest cabin in business aviation," according to Dassault. In terms of speed and range, the new jet will have a top speed of Mach 0.925 and fly 7,500 nautical miles nonstop. That will allow owners to fly nonstop from New York to Shanghai or Los Angeles to Sydney.
[See also: Inside the Record-breaking Gulfstream G700]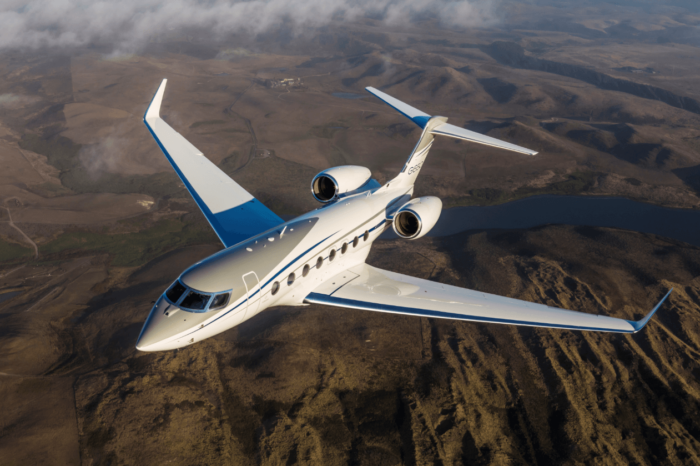 G650 from $62m
G650ER from $67m
Top speed: Mach 0.925
Max range: 7,000 / 7,500 nm
Max passengers: 19
The long-range Gulfstream G650 and its longer-range variant, the G650ER, can reach the highest speeds of Mach 0.925 at, respectively, a nonstop range of 7,000 nautical miles and 7,500 nautical miles. In the real world, that means a westbound G650 can travel the planet in just over 41 hours. The G650ER has notched up 22 world records and over 110 world speed records. The jets, with their 47-ft-long cabins, offer a large, spacious interior with seating for 19 passengers and sleeping accommodations for as many as 10.
[See also: Top Private Jets for Great Escapes]
Fast forward back to supersonic: The future holds promise with revised restrictions
Consideration of the impact of sonic booms from supersonic flight preceded the development of the Concorde aircraft and the eventual ban on flying at Mach 1.0 or faster over the US. Those rules went into effect in the early 1970s. Jump ahead almost 50 years to today, and you'll find the FAA already working on updated rules to help foster and accommodate the development, testing and operation of supersonic aircraft, all with an eye toward making the fastest private jets supersonic. The FAA's rules and Congressional intent aside, the aerospace industry never stopped at the edge of supersonic. Now the Sun appears ready for a supersonic sunrise on the civil side of aviation, as new-generation dreamers and schemers pursue aircraft capable of achieving supersonic flight. But today's developmental efforts include aircraft designed to fly without the accompanying sonic shock. Meet the leaders of this small pack pursuing supersonic flight for business and commercial aviation.
Boom Supersonic XB-1 Overture SST Demonstrator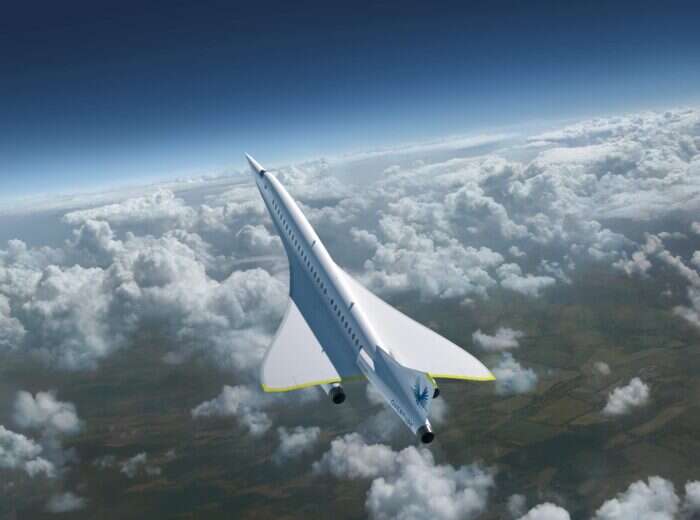 Boom Supersonic reached a significant milestone in the firm's development of the 55-seat Overture supersonic airliner with a virtual rollout on October 7, 2020 of the XB-1 demonstrator. It's an important step in the company's plans for the carbon-composite airliner. Powered by a trio of GE J85-15 engines, Boom will use the XB-1 as a one-third scale demonstrator to pave the way for its Mach 2.2, 55-passenger Overture SST. The announced rollout date came as the XB-1 demonstrator neared completion ahead of the start of ground tests later in 2020 followed by flight trials in 2021. Boom holds 30 pre-orders for the Overture from Japan Airlines (JAL) and Virgin Group. Boom expects Overture flights to focus on 500+ primarily transoceanic routes that benefit from supersonic speeds — city pairs such as New York/London and San Francisco/Tokyo. The aircraft's design mitigates the sonic boom issue by cruising efficiently at subsonic speeds over land.
Spike Aerospace Spike S-512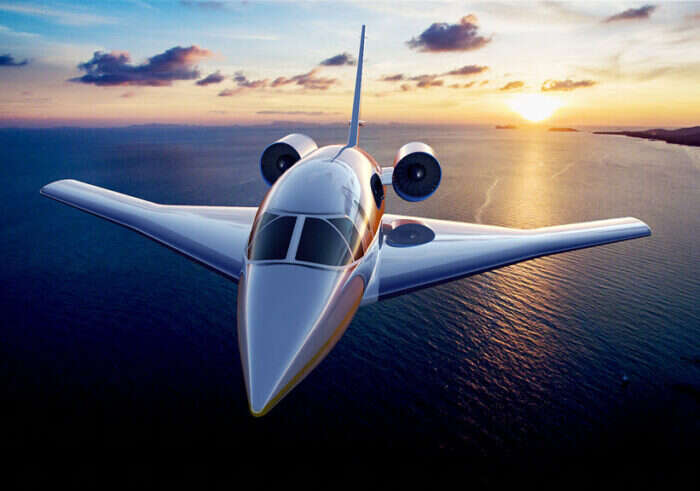 The Spike S-512 SSBJ is a sleek aircraft designed to cruise at Mach 1.6, a nearly 40% time savings over long flights. With seating for up to 18, the elegant S-512 has a 7,100-mile range and features Quiet Supersonic Flight technology, without the sonic boom effect. Instead of windows, the Boston-based company plans to deliver rich, full-color panoramic displays of the outside world in the main cabin; this technology will also be used to watch movies or presentations — right on the cabin wall. Spike's S-512 is the only supersonic jet in active development that expects to fly at Mach 1.6 without the disruptive sonic boom effect that is prohibited globally, thanks to a low 75 Pldb sound level on the ground — like soft thunder.
[See also: The Most Exciting Private Jet Concepts]