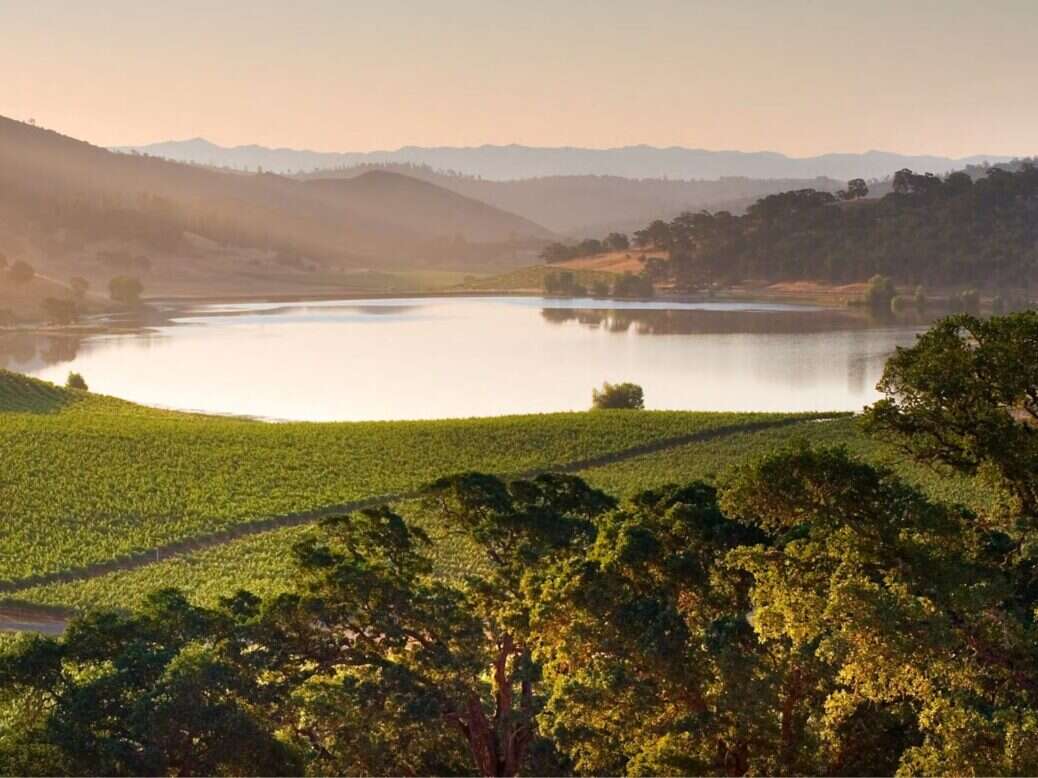 Another week, another Six Senses announced to open. This time, it is the rolling hills of California's Napa Valley that will be receiving the world-famous Six Senses treatment, with the luxury hotel and residences brand announcing the launch of Six Senses Napa Valley.
Slated to open in 2026, the 3,000-acre Six Senses Napa Valley will be situated at Aetna Springs. A two-hour drive from San Francisco, Aetna Springs was first discovered in the 1870s, and existed as a natural spa and sanctuary until the 1970s.
"Six Senses Napa Valley will marry the region's beauty with the unique natural resources of the original Aetna Springs," said Six Senses CEO Neil Jacobs.
[See also: Six Senses CEO Neil Jacobs on Sustainable Luxury]
"Working with Weller Development Partners, Pegasus Capital Advisors and committed sustainability partners, we have the right energy in place to revitalize this precious jewel in the Napa crown as a destination to rewild our guests back to a connection with nature, each other, and ultimately themselves."
Six Senses Napa Valley will feature 95 rooms and suites, which includes ten standalone properties structured like tents, and 16 branded residences. The interior design will be helmed by the acclaimed studio 1508 London.
As is Six Senses' custom for all its existing hotels and residences, the existing structures of Aetna Springs will be preserved, whilst the landscape of the natural mineral springs will be regenerated to its full beauty and performance.
[See also: Six Senses Shaharut: A Leading Wonder of the Hotel World]
The restoration of the natural mineral springs is particularly exciting; Aetna Mineral Water was sold across the western states of the US, and Six Senses Napa Valley will be acknowledging this legacy through a planned focus on native planting.
Guests can look forward to an ambience that exudes peace and tranquility, in which yoga, meditation and mindfulness will be weaved throughout the experience. Amenities include indoor bathing facilities, outdoor thermal experiences and a sensory Alchemy Bar.
Treatments and therapies will take their lead from nature, and personalized longevity programs will entwine ancient wisdom with scientific advances in neuroscience, with an emphasis on the mind, gut, and skin relationships.
[See also: The Most Luxurious California Staycation Destinations]
Perhaps most exciting is the Dining Hall, one of the four food and beverage outlets. The open-plan layout centers around long communal tables, with cozy corners found among erected totem poles.
The open-air Well bar is a space to explore the history of Aetna Springs' mineral water bottling and distilling, whilst also featuring – naturally – some of the region's best wines. This is Napa Valley, after all.