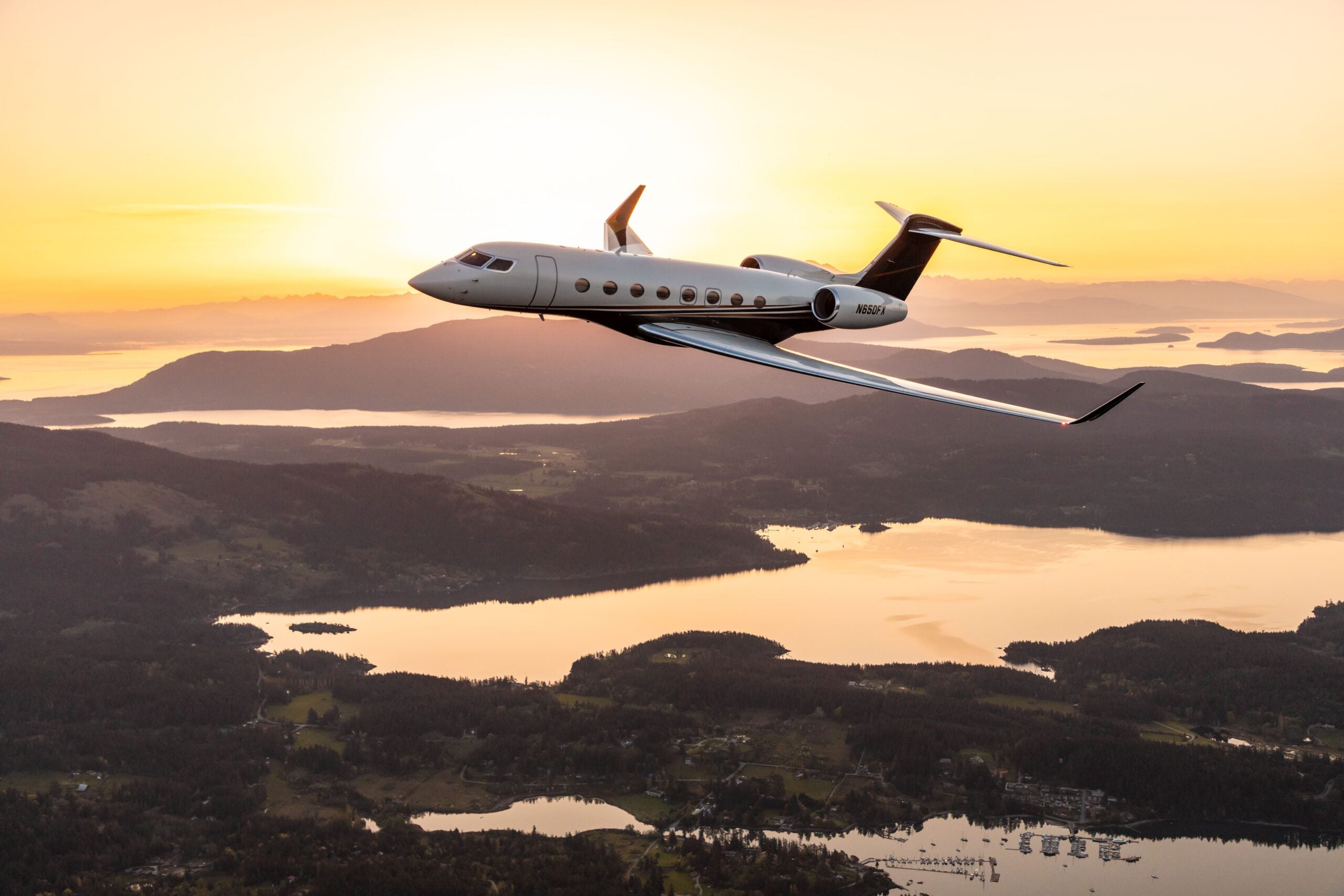 With a new survey revealing that more than half of private jet users claim to use multiple plane access programs in order to suit different needs at different times, Flexjet has recognized that many fliers are paying above the going rate for private aviation. The newly introduced Unlimited Access Program is set to solve this conundrum by giving fliers more choice, for a better price.
Fractional owners of the Gulfstream G650 who opt into the Flexjet Unlimited Access Program will now be given access to the operator's entire fleet, not just one aircraft. This will allow owners easier access to jets of a more suitable size, depending on their needs.
Not only does this provide fliers with greater flexibility, but it will also reduce their travel costs, with one significant membership perk being the choice between direct account credits and additional hours when downsizing from the G650. Being able to opt for a smaller aircraft may also serve an environmental purpose, with lighter aircraft generally requiring less fuel.
"The Unlimited Access Program is the perfect mix of the industry's most capable private jets and the G650, which enables travelers to circumnavigate the world with just a single stop," said Flexjet executive vice president of sales, D.J. Hanlon. "This is about as flexible as you can get, with Owners buying access not just to the G650 but effectively to the entire Flexjet fleet."
[See also: The Biggest Private Jet Companies in the World]
The ultra-long-range Gulfstream G650, for which Flexjet is the only operator to offer fractional ownership, has the capability to fly up to 15 passengers a maximum of 7,000 nautical miles. While this makes the G650 ideal for international vacations with extended family, it isn't as practical for shorter domestic flights or for when you're flying solo. For such occasions, a lighter aircraft such as the Embraer Phenom is more suitable – and with the flexibility of the Unlimited Access Program, owners can switch to a right-size plane as required.
Of course, each travelers' needs are different. To ensure every customer opts into the most suitable and cost-effective program, Flexjet's sales team offers personalized consultations for prospective clients to help better understand their unique needs.
Flexjet Unlimited Access Program members can also rest assured that the operator is working to limit the environmental impact of private aviation through its complementary offset program, which is in place across its entire fleet. Delivered in partnership with 4AIR, the Flexjet offset pledge sees the operator make contributions on its customers' behalf in the form of CO2 credits to independently verified sustainability programs and initiatives.