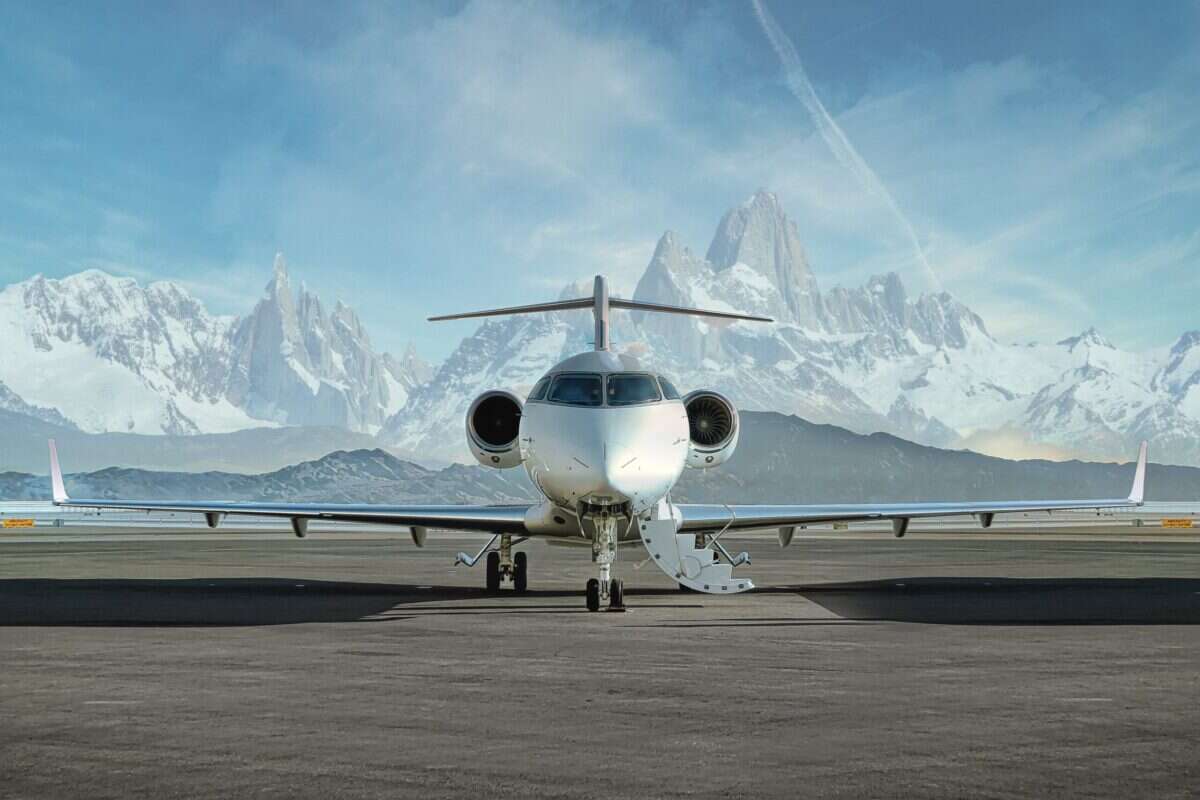 An increase in demand is causing an unexpected shortage of private jets with the number currently for sale at its lowest point on record. The surging competition for pre-owned jets and charter memberships is a direct result of the Covid-19 pandemic as travelers look to avoid the risks and uncertainty that commercial flight now brings.
Research by Colibri Aircraft, analyzing data from Amstat, shows that in June 2021, less than 5% of the global private jet fleet was for sale, the lowest level since records began almost 40 years ago.
In 2009, following a surge in production of new planes, more than 16% of the global private jet stock was available for sale, in a peak similar to that seen in 2001-2002.
But since 2009, the percentage of the fleet available has been declining steeply, at a rate of almost one percentage point per year across the decade.
[See also: Twenty For 20: Iconic Jets of the Past and Future]
The Covid-19 pandemic only accelerated that trend, with the amount of fleet available falling by three percentage points between June 2020 and June 2021.
"I have never ever seen such a rapid decline in inventory as we're seeing right now," says Oliver Stone, managing director of Colibri Aircraft, who brokers pre-owned jets. "I'm stunned by it – both how long it is continuing and how severe it has been."
Stone says the demand caused by the pandemic is unlike anything he's seen before. The reduced commercial service, and the health fears of busy planes and airports, mean that many individuals are considering a personal jet as a worthwhile investment.
In the summer of 2020, there were around 2,300 jets on sale, but since then that number has dropped by over a third to around 1,500.

And Stone says the data may still be underestimating the shortage as jets under contract – those which are in the process of being sold but aren't officially off the market – are still included in the numbers.
"We were looking at a [Bombardier] Challenger 604 for a client three weeks ago, and of the 17 airplanes on the market, 11 were under contract," he says.
And with only around 650 new jets planes being manufactured every year, getting a new jet plane is more difficult than ever, meaning many people are turning to pre-owned.
[See also: How Much Does It Cost to Own a Private Jet?]
"All the manufacturers are sold out anywhere from one to three years," says Stone. "So if you were to walk up to a typical manufacturer today and want to buy a plane, they'd maybe deliver it to you by November 2022."
As people compete for pre-owned jets that they can put to use straight away, Stone says Colibri is tracking a significant decline in pre-owned stock across most of Europe.
The number of pre-owned private jets for sale in Europe has decreased by a third since December 2019. France has seen the biggest decline, with a drop in stock of almost 70%.

And although the end of the Covid-19 pandemic will see people return to commercial air travel, and the demand for private jets slow slightly, it's unlikely to return to its pre-pandemic level.
This is because many of the buyers are new to private jet ownership. Stone points out that the jet models that are the most traditional among first-time buyers, such as the Citation XL and the Hawker 800, are also those that have seen the most demand and resultant price increases.
A survey by Private Jet Card Comparisons found that among customers who are new to private jets since the start of Covid-19, 96% plan to continue post-pandemic, and 41% plan to continue flying regularly.

"There's been a huge number of first-time people coming into this space that have never been involved in ownership before, so hopefully long term, it's a positive," Stone says. "We've found that people who've owned them for years are very comfortable with the economics, and are much more likely to do it again."
It's not just jet sales that are seeing the impact of this heightened demand, jet membership and charter companies are also seeing increases.
In the first half of the year, VistaJet reported that the number of new annual subscription hours saw a 67% rise from its 2020 level, and was 41% higher than the 2019 level.
[See also: Most Innovative Private Jet Providers of the 21st Century]
While North America is still by far VistaJet's bigger market, accounting for almost three-quarters of total departures, the Middle East saw the biggest growth in flight hours over the past month. Flight hours from the region increased by 153% in 2021 H1, compared to a 76% increase in North America and a 41% increase in Europe.
Stone attributes this to the smaller presence of the pre-owned market in the Middle East, which means that while new jets are so hard to come by, customers are opting for membership over buying their own jet.