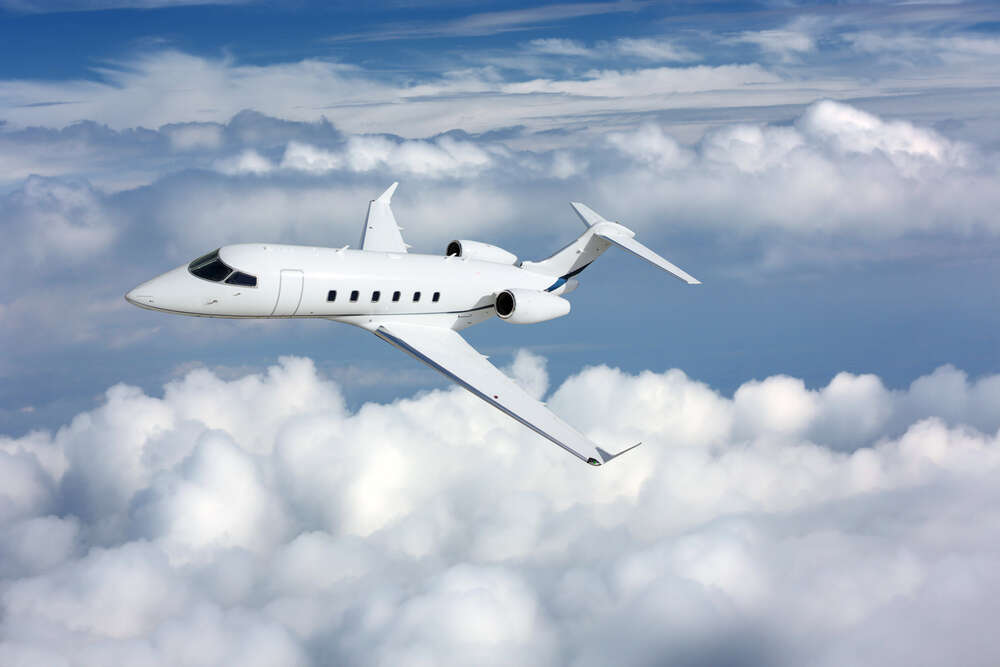 Nothing quite says luxury like owning a private jet. While chartering a plane is a convenient option for some, owning a jet has its perks; for a start, you won't ever have to worry about missing a flight again. Then there's the privacy, flexibility and added comfort flying private brings. Of course, the benefits of owning a private jet come at a considerable cost.
From maintenance and crew to fuel and hangar fees, there are several ongoing expenses that need to be taken care of. With so much to consider, we've broken down how much it actually costs to keep a private jet running after the initial purchase.
[See also: The Most Innovative Private Jet Providers of the 21st Century]
How much does it cost to buy a private jet?
The initial cost of buying a private jet will vary greatly depending on the aircraft model and make, size, range and capacity. For example, a light jet such as the Embraer Phenom 100, which depending on configuration can seat up to nine passengers, can be bought for less than $3m.
At the other end of the spectrum larger, more powerful private jets can reach into the hundreds of millions. For example, the super long-range BBJ 777x that can seat up to 75 guests will set you back upwards of $400m.
[See also: The Longest Range Private Jets]
Additional private jet ownership costs
While the initial purchase fee may seem steep, many owners find that the real cost of owning a private jet comes later on. Unlike when chartering a jet, owning leaves you responsible for the ongoing expenses associated with regularly flying a jet. These include:
Customization
When buying a new jet, as the owner, you will be able to design the interiors as you please. While a jet can be left as configured, many buyers will choose to redesign, be it just adding a personal touch to the décor or completely altering the layout. Of course, customization will come at a cost, with some private jet owners spending upwards of $100m on bespoke plane interiors.
Crew
Advanced as they may be, business jets can't yet fly themselves. A private jet owner will need to hire an onboard crew, including a pilot if they are not qualified to fly themselves. The cost will vary depending on the crew and number of flying hours, but jet owners should anticipate paying anything from $200,000 per year.
Maintenance
Regularly flying through the sky at over 500 miles an hour will inevitably leave your business jet open to some wear and tear. General maintenance should be performed regularly, while unexpected repairs should also be budgeted for. The cost will vary depending on the model as well as the nature of the repair, but even seemingly small issues such as a cracked window can cost tens of thousands of dollars.
[See also: How Much Does NetJets Cost?]
Fuel
Fuel is one of the biggest expenditures when it comes to the cost of owning a private jet, with jet fuel currently priced at around $3 to $6 per gallon, with sustainable aviation fuel fetching an even higher price. Although fuel consumption will vary depending on onboard weight and flying speed, larger planes such as the Gulfstream G700 can burn through 380 gallons an hour, putting your minimum hourly fuel costs at over $1,000. This means that if you're flying for 300 hours a year you should expect to pay upwards of $300,000 in jet fuel.
Hangar fees
When you're paying this much for the privilege of owning a jet, it needs to be stored carefully when not in use. Unless you have space in the garage, you'll have to rent or buy a space in an airport hangar. Depending on the hangar location, renting a private hangar will be around $3,000 per month.
Chartering vs buying a private jet
Considering all the extra fees on top of the initial purchase, it costs an impressive amount to own a private jet, with yearly maintenance and operation costs heading into the hundreds of thousands. In order to make the price worth it, a jet owner should anticipate flying at least 100 hours a year over the course of four to five years.
If you don't plan to fly this frequently, fractional ownership, in which you buy shares of an aircraft, or chartering on an as-you-fly basis are likely to be more cost-effective ways to enjoy private aviation.
[See also: Twenty for 20: Iconic Jets of the Past and Future]