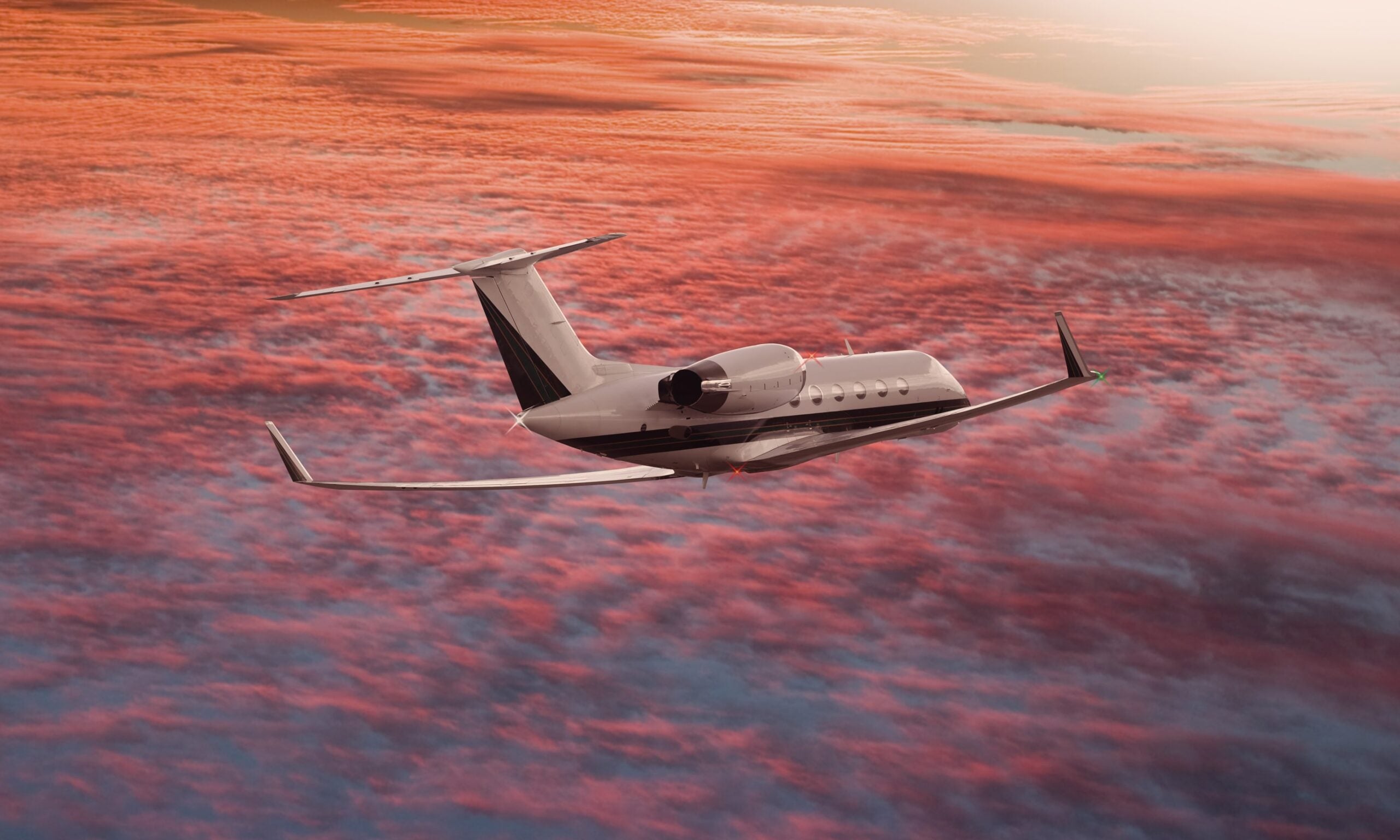 Private aviation comes with a host of coveted benefits including convenience, comfort and of course, privacy. However, all these advantages do come at a price. To help you understand exactly how much private jet flights cost, we break down the different options and how much you can expect to pay for each.
Despite its reputation for exclusivity, flying privately doesn't have to be as expensive as you may think, with different jet programs at multiple price points on offer – in fact, depending on how often you fly, going private can be more cost-effective than commercial.
The cost of buying a private jet
Despite being quite the talking point at dinner parties, buying a private jet is unlikely to be cost-effective. A light jet that may seat up to seven passengers, such as the Embraer Phenom 100, can be purchased for less than $3m, while at the other end of the spectrum, the ultra-long-range BBJ 777x is on the market for upwards of $400m.
[See also: Private Jets During Lockdown: A Guide]
It's important to remember that these prices are just the cost of the plane itself. In addition to this, you will also have to pay for a pilot and crew, airport fees, maintenance and fuel, which will all contribute to a steadily increasing cost per flight. Also remember that similarly to cars, jets will dramatically deplete in value as they are used.
Alternatively, if buying a private jet outright is a little out of budget, many passengers choose fractional ownership, which gives greater freedom of jet usage but will significantly reduce the price per flight.
[See also: How Much Does VistaJet Cost?]
How much does it cost to charter a private jet?
As with all private aviation, the charter flight costs will vary greatly depending on the aircraft model, journey length and the number of passengers, as well as the chosen charter company. For example, hourly rates for a short-haul flight on a light aircraft could set you back as little as $1,000. However, long journeys in larger or newer planes can easily stretch into the millions of dollars per private flight.
While this may sound expensive, especially considering that a private jet can be bought for less than $2m, remember that charter costs will usually be inclusive of the hidden extras that make buying so financially unviable. This includes crew and pilot hire, as well as maintenance and fuel.
[See also: How Much Does NetJets Cost?]
Private jet empty leg flights
One of the cheapest ways to fly privately is by scouring for an empty leg journey, which makes use of an unoccupied charter aircraft as it travels to its next take-off destination. As these flights would otherwise be empty, operators usually offer significant discounts with savings of up to 70% available on super last-minute journeys, but be prepared to be flexible with timings, dates and even destination.
Private jet cards
Another option for private jet travel is a jet card. Offered by a multitude of jet operators including NetJets, VistaJet and Flexjet, jet cards allow travelers to book and pay for private jets on an hourly basis. Pricing will differ across the aviation industry depending on provider, aircraft and level of service, but you will typically pay an upfront fee which can range from $50,000 to $200,000, with the hourly cost ranging from $2,000 to $20,000.
However, it's important to be careful of hidden fees for extras like aircraft repositioning, fuel and taxes when opting for a jet card, as well as surcharges for short-haul flights. These additional fees can quickly hike the cost of private jet flights – it's often more cost-effective to opt for an all-inclusive jet card.
Ultimately, the answer to how much do private jet flights cost is a difficult one to give, with the price varying hugely depending on what program you opt for and the distance you need to go.
An empty leg flight can be secured for as little as a few thousand dollars, ensuring that private aviation is accessible to entry-level passengers, whereas a long-haul journey in your own state-of-the-art private jet can stretch upwards of $1m.
[See also: Designing the Most Luxurious Private Jet Interiors]