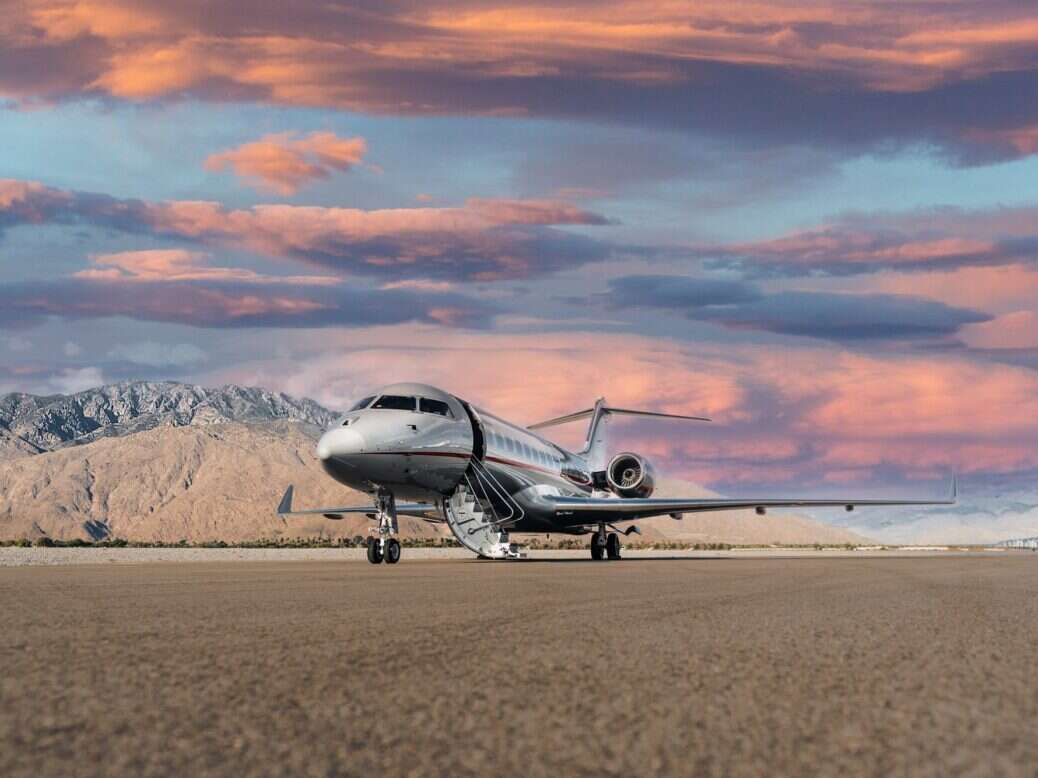 Plane food is notorious for being tasteless and dry – especially for those flying coach. But what if you could enjoy lobster and champagne at 40,000 ft? For VistaJet's latest culinary concept, the global aviation company has teamed up with one of the planet's finest seafood restaurants, estiatorio Milos, to offer its customers exactly that. Gone are the Styrofoam trays and stale bread rolls; this is fine dining with only the highest quality ingredients.
The partnership comes hot on the heels of VistaJet's Private Dining Program which has seen revered chefs from across the globe serve delicious dishes at altitude. Among the big names to have got behind the program is chef Nobu Matsuhisa who even created a new dish – the Nobu steamed salmon dry miso – exclusively for VistaJet clients.
So what can you expect from VistaJet's new Milos signature menu? Among the culinary delights on offer will be chef Costas Spiliadis's succulent Lobster Salad.
[See also: How the Super Rich Survive Long Haul Flights]
"It is our pleasure to introduce one of our most regarded dishes, the refreshingly light Milos Lobster Salad, to be exclusively available to VistaJet clients who recognize freshness and quality," commented chef Spiliadis.
"Early in my career as a chef, I thought of how wonderful it would be to combine springtime on the Greek islands with the amazing taste of the pristine Bay of Fundy's deep-sea lobsters. Fresh dill, spring onions, baby fennel, olive oil, and Kytherean afrala married with tender lobster meat and elevated with a touch of Seven Stars Greek Metaxa. Now, I have the perfect opportunity to present this culinary dream."
If you're a VistaJet member you can savor Spiliadis's dishes while relaxing on a private jet when flying from Dubai, Athens, London, Las Vegas, New York, Miami or Montreal. As regular clients will know, every flight has at least one Cabin Host trained by the British Butler Institute onboard so you can expect the highest standards of service alongside your gourmet meal.
"We are uncompromising when it comes to in-flight dining and believe that food at altitude should taste as good as food at your favorite restaurant," said Diego Sabino, vice president of private dining at VistaJet.
"We focus on providing quality ingredients, exceptional service and inspired private dining in the air to our Members, but why stop there? As a brand, we are passionate about creating experiences that our Members will remember – and the unique experiences that we design with our partners are part of the service excellence VistaJet offers."
[See also: The Private Jet Interiors Competing with First Class Cabins]