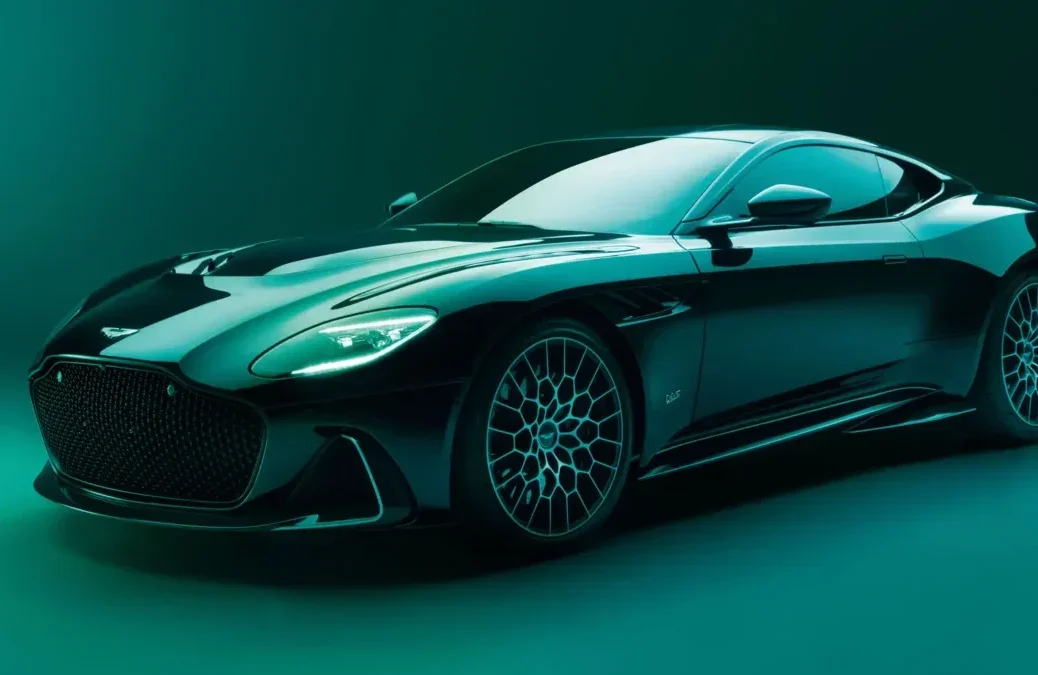 Aston Martin has launched the DBS 770 Ultimate – its fastest and most powerful production car ever. Built in a strictly limited run of just 300 Coupes and 199 Volantes slated to be delivered in Q3 of 2023, the British brand's hottest new motor is already sold out.
At the heart of the new design is a desire to deliver the very best performance and driver experience possible. The new model will replace the DBS Superleggera that launched in 2018. While the latest iteration will feature the same twin-turbo V12 engine, it will boast an extra 45hp and a seven percent increase in turbo boost pressure.
Producing a whopping 770PS and 900Nm of torque, the Aston Martin DBS 770 Ultimate can reach a top speed of 211mph. Power is fed through a ZF eight-speed automatic transmission and mechanical limited-slip differential fitted to the rear wheels with a gearbox calibration that 'enhances shift speeds and driver interaction'.
[See also: Ferrari Unveils the Hotly Anticipated Purosangue]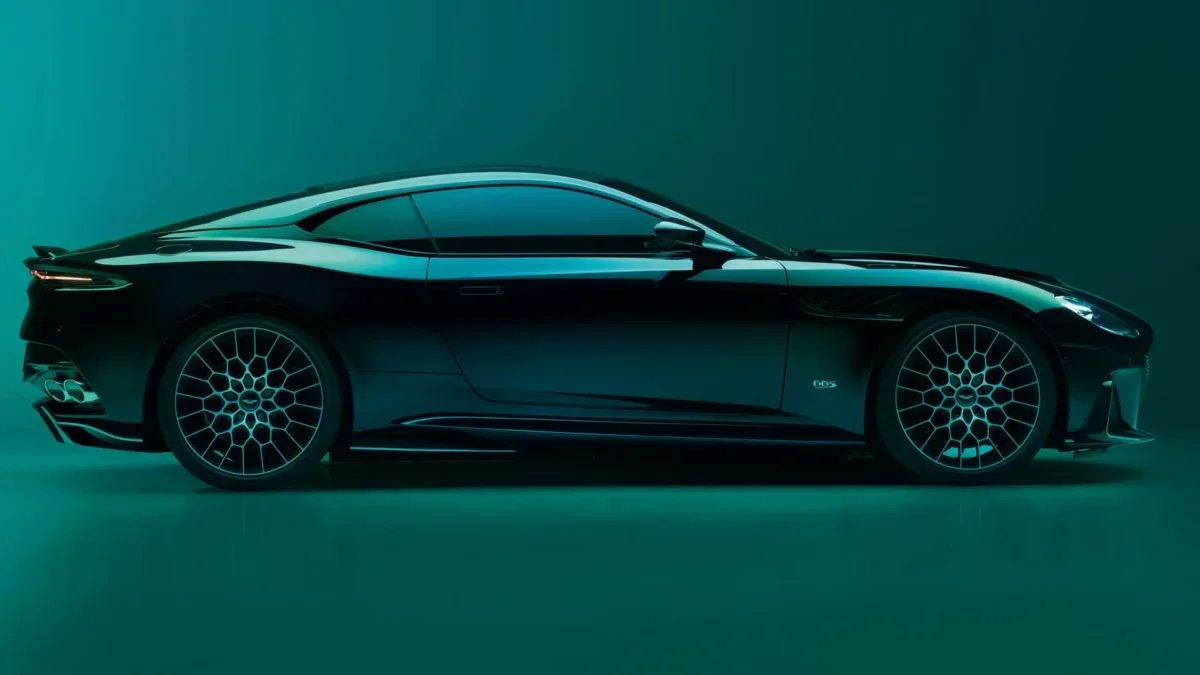 There was no need to update the DBS Superleggera brakes – the Carbon Ceramic Braking system was already up to the challenge, with the same 410mm x 38mm disks in front and the 360mm x 32mm at the back.
However, Aston Martin has upgraded the steering for its 770 Ultimate model, adding a new solid-mounted steering column and increasing front-end lateral stiffness by 25 percent. Other enhancements come in the form of the unique damper calibration and software tune to help improve control on the road.
When it comes to visuals, the design is just as bold. The clamshell bonnet features a striking 'horseshoe' engine vent and new front splitter to enhance cooling. New 21-in wheel styles are available in three finishes – satin silver, satin black and satin black with diamond – while the interior is fitted with sports plus seats trimmed in leather and Alcantara.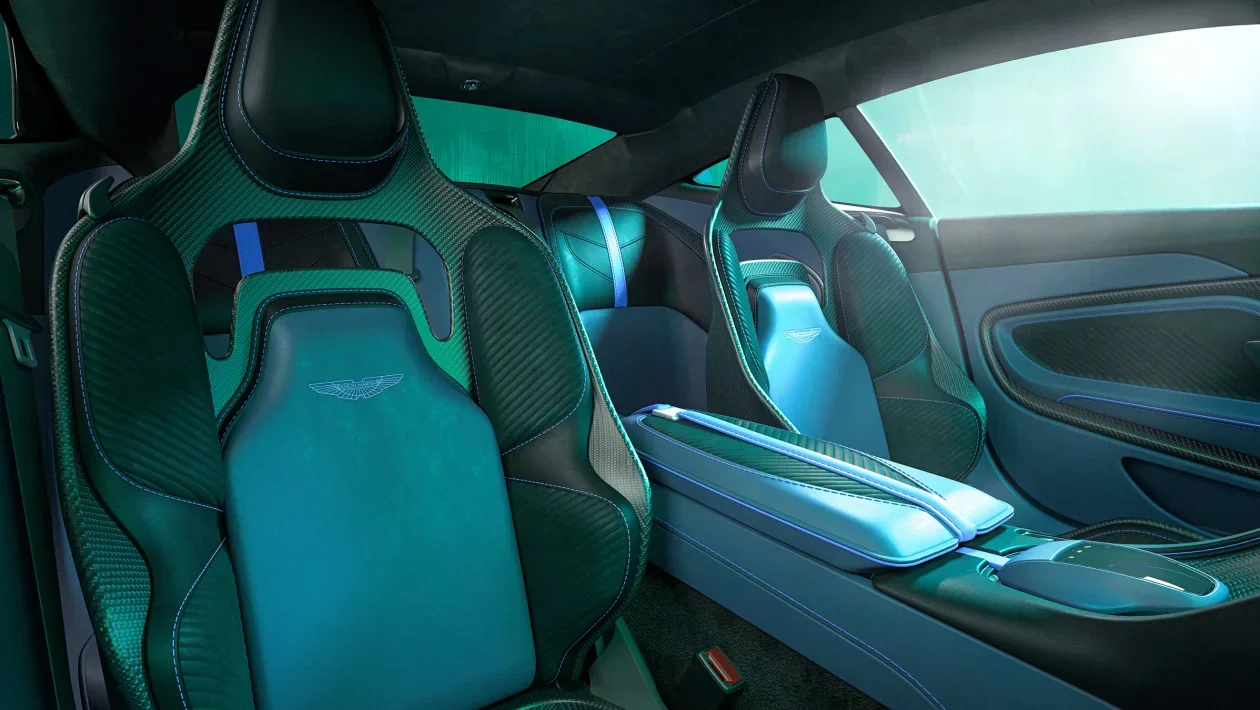 "When an iconic model generation reaches the end of production it is important to mark the occasion with something special," said Roberto Fedeli, Aston Martin's chief technology officer.
"In the case of the DBS 770 Ultimate, we have spared nothing in ensuring the final version of our current series production flagship is the best ever in every respect. Not only is it the fastest and most powerful DBS in history, thanks to a comprehensive suite of improvements to the transmission, steering, suspension, and underbody structure; it is also the best to drive."
[See also: Aston Martin COO Michael Straughan on Racing Green]