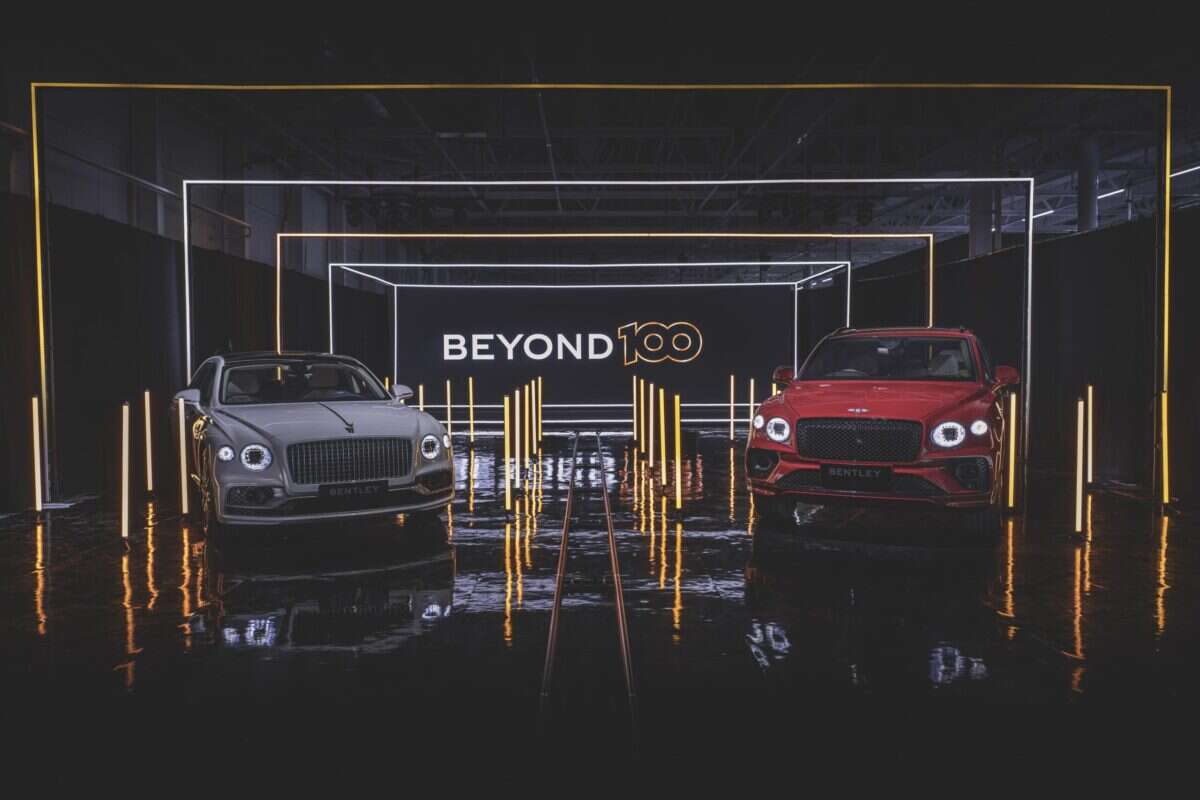 With a target of selling only BEVs (battery electric vehicles) by 2030, Bentley already had the most ambitious sustainability plan in the luxury car sector. Now, Bentley's benchmarking Beyond100 strategy has been accelerated further with the announcement that it will reveal one electric car per year between 2025 and 2030.
The Five-in-Five plan is just one part of Bentley's grand ambition to become end-to-end carbon neutral by 2030. That means that not only do their cars have to be emissions-free, but the planning, production and end-of-life process too. Aiming to achieve that whilst remaining at their spiritual home in Crewe, England, Bentley will invest over $3.3bn to transform its factory into the world's leading luxury electric vehicle production site.
Adrian Hallmark, CEO of Bentley Motors, said: "Simultaneously accelerating our Beyond100 strategy and securing BEV production at Crewe, alongside a £2.5bn ($3.3bn) investment, makes this a major landmark in Bentley's 102-year history. The world is changing and we need to play our part in neutralizing our environmental impact. That means delivering on our aim to be end-to-end carbon neutral by 2030, and reaffirming our role as the leader in sustainable luxury mobility."
[See also: Twenty For 20: Game-changing Cars of the Past and Future]
Bentley's decision to further accelerate the Beyond100 strategy comes off the back of a record 2021 and the successful launch of two plug-in hybrids. The company delivered  14,659 cars worldwide. The Bentley Bentayga Hybrid, which we test drove for a week in the summer, accounted for 20% of all sales of that particular model, despite launching in Q2.
Although Bentley's first EV is still three years away, the company has already made significant strides to achieving end-to-end carbon neutrality. Its Crewe factory has been certified carbon neutral since 2019, and in 2021 dropped its reliance on carbon credits by 80%. By the time the fifth and final electric car is released in 2030, Bentley believes its Crewe site will take more carbon out of the atmosphere than it expels.
While CO2 emissions have fallen dramatically, the law of diminishing returns means the final few percent will be the toughest to eliminate. To help, Bentley will increase the number of on-site solar panels from 30,000 to 40,000 over the next two years. It is also aiming to transition its fleet cars, including its Heritage Collection, to sustainable biofuels.
[See also: Rolls-Royce Reveals its First Fully Electric Car: Spectre]
On the first Bentley electric car, Hallmark also offered a tantalizing glimpse into what prospective buyers can expect, confirming the first model will have a range in excess of 300 miles (the current industry benchmark).
He told Autocar: "We know the battery, the performance of the battery. The final design is weeks to a couple of months away. [The car] will be an incremental product to the ones we have today and won't compete with anything we do.
"Even a year ago, we didn't have a clear commitment to a battery technology that would be sufficient to the car that we've now confirmed. We can now build a car as big as what we have now. If I then look forward to the late 2020s, it's another step change."