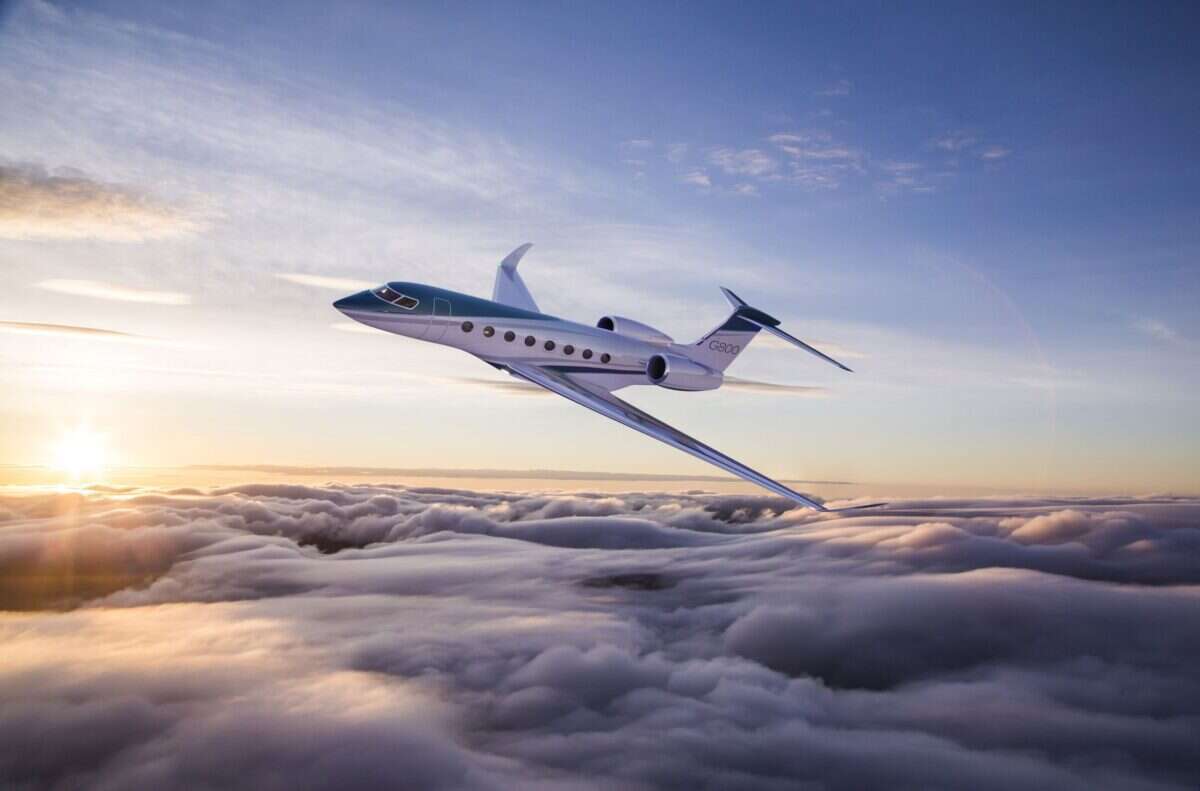 Elite Traveler, the world's leading private-jet lifestyle magazine, has launched an updated version of its comprehensive database containing key information on over 70 of the top private jets currently available to order. Building on the success of last year's database, this latest version includes 12 new jets that have been revealed in the last year.
Private jets have never been more in-demand, with the effects of Covid-19 leading to record inquiries with jet providers and causing historic shortages on the secondary market. With multi-year lead times from order to delivery, the jet industry is still working through the growing number of orders caused by record demand.
Click here to visit the Top Jets database
Top Jets, presented by the world's first completely free self-service jet charter marketplace, JetASAP, offers those interested in private aviation the opportunity to search for their perfect aircraft, from superlight jets such as the HondaJet to huge customized commercial airliners capable of carrying over 200 passengers.
We asked the leading private-jet companies in the world to provide over 30 variables on their current models. Using Top Jets, you can narrow your search by selecting the data most important to you. Whether you are looking for the fastest jets in the sky or simply the biggest, our database can be filtered down to exactly the type of aircraft you are looking for.
New jets include:
Catering to the extra-large business jet market, the sprawling ACJ TwoTwenty has six living areas (totaling 785 sq ft) and can comfortably seat up to 18 passengers. With over 100 different cabin configurations to choose from, you can truly make the interiors your own. Ideal for business meetings on-the-go, the ACJ TwoTwenty can fly non-stop from Los Angeles to London and is equipped with all the latest tech, including Ku-band connectivity (twice the speed of current on board wifi), a 55-inch screen and LED mood lighting. Airbus' latest jet also has a more fuel-efficient (and much quieter) engine than similar previous generation aircraft, and promises significantly lower operating and maintenance costs.
As the most sustainably designed jet in its class, Bombardier's Challenger 3500 has all the makings of a game changer: cockpit technology allows pilots to fly more efficiently and reduce CO2 emissions; customizable interiors prioritize recycled and upcycled materials; the build process is largely powered by hydroelectric; and, of course, it is fully compatible with Sustainable Aviation Fuels. None of these features detract from the plane's impressive performance, however. The 10-seater Challenger 3500 can cover an impressive 3,400 nm and boasts a top speed of 0.83 Mach. The in-cabin experience is also top of its game, boasting the industry's first voice-control technology.
The Gulfstream G800 takes the title of the company's longest-range jet ever, with the capability to fly 8,000 nm non-stop at Mach 0.85, with a top cruising speed of Mach 0.925 thanks to powerful twin Rolls-Royce engines. Cabin configurations are completely customizable, with space for up to 19 seated passengers and sleeping space for 10. Onboard comfort and safety are of utmost priority, with advanced technology ensuring a 100% fresh air supply, as well as neutralizing up to 99.9% of all airborne bacteria. The cabin is also designed to be the quietest in the industry, creating the perfect environment to host meetings or get some rest as you travel.
As the latest in Cirrus' portfolio of single-pilot Vision Jets, the seven-seater G2+ is revolutionizing the world of personal jets. Despite an identical exterior, the Cirrus G2+ Vision Jet has some key technical improvements on its older sibling, the G2. Among the key differences is optimized engine capability, which allows the jet to serve more airports, as well as WiFi capability, ensuring you can keep up with those important emails in the air. Naturally, personal jets come with increased safety concerns, but Cirrus has the worst-case scenario covered through a combination of the Airframe Parachute System and emergency Autoland function.
Though it is still a few years away, the launch of the roomy Dassault Falcon 10X is certain to make waves in the ultra-long-range jet category thanks to its biggest in-class cabin. At a lofty 6ft 8in tall and 9ft 1in wide, owners can choose an interior configuration that works for them. This includes the flexibility to create a spacious master suite with a fixed queen-size bed and a private stand-up shower. This is especially appealing when you consider the jet's 7,500 nm range, which makes non-stop city pairings like New York to Shanghai perfectly plausible. Like nearly all new jets, the Falcon 10X will offer a cleaner and leaner twin-engine without sacrificing power and the Rolls-Royce Pearl® 10x is set to be capable of dispatching over 18,000 pounds of thrust.
Described by Honda as the fastest and furthest reaching aircraft in its class, the Elite S is one of the planet's newest and most advanced light aircraft. Unveiled in May 2021, it offers several advancements on its predecessor, one of the most notable being an increase in maximum take-off weight by 200 lbs. This essentially translates into room for another passenger or the ability to fly up to 120 nm further at a higher payload. A light carbon composite fuselage combined with natural laminar flow technology means the jet's bespoke HF-120 engines burn less fuel, while the engine's over-wing position also makes for a quieter flight. Passenger comfort has been key to the jet's design and inside the 42.6ft long cabin, five stylishly crafted leather seats are positioned to maximize that all important leg room.