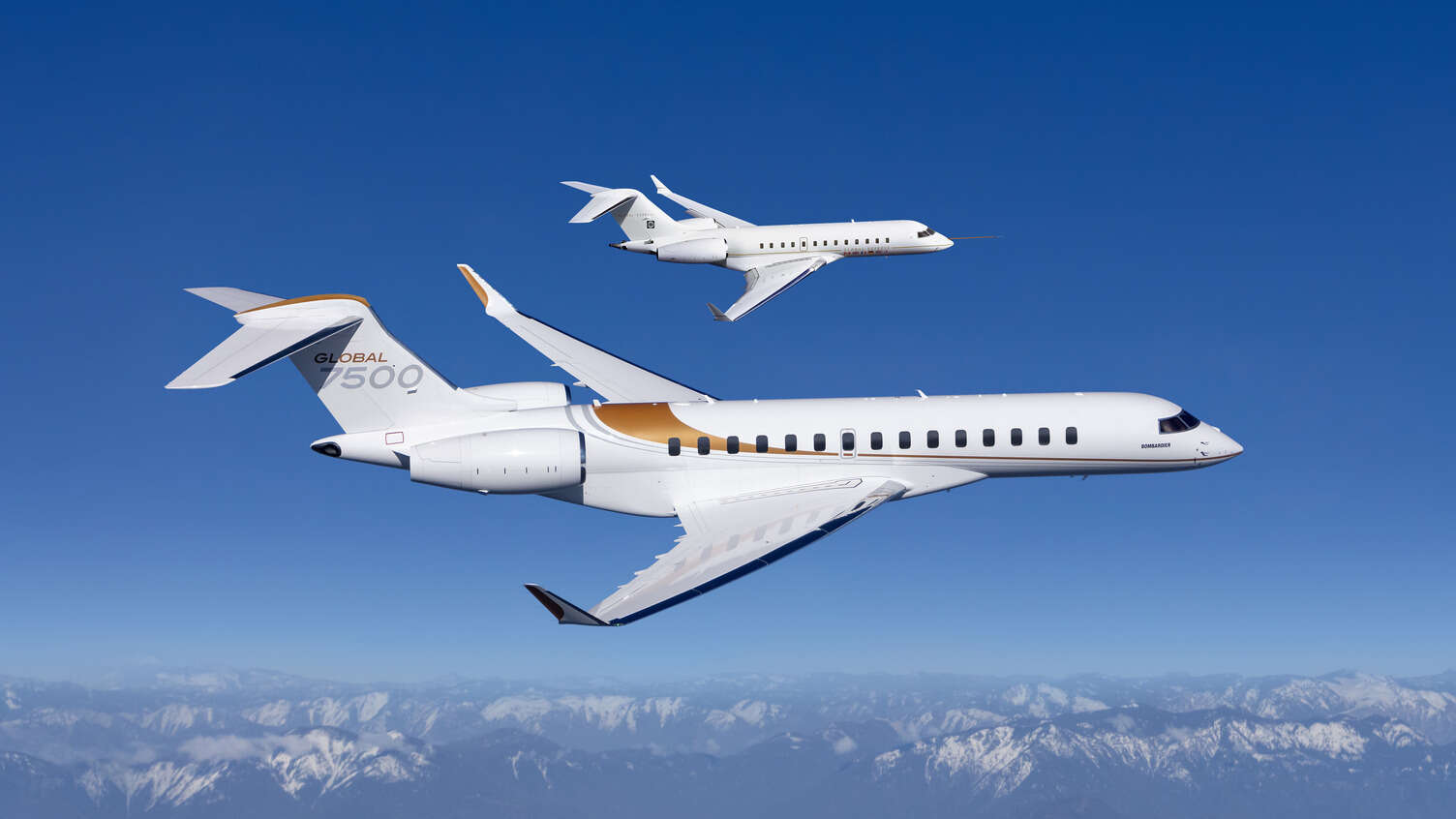 Leading private jet operator NetJets has expanded its global fleet with the recent delivery of its first Bombardier Global 7500 jet, which marks the first in a firm order of 20 aircraft. The delivery makes NetJets the aviation company to offer the Global 7500 under fractional ownership.
The news also marks a significant milestone for Bombardier, which has now delivered a total of 1,000 jets from its flagship Global line.
The Global 7500 swiftly overtakes its fellow Global 6000 as the longest-range business jet in the NetJets fleet, with the capability to travel up to 7,700 nm without stopping. This impressive range opens up a number of new non-stop city pairings, including New York to Beijing and San Francisco to Sydney. And not only can the Global 7500 take NetJet customers further, but it will also get them there faster, with an industry-leading top speed of Mach 0.925.
[See also: First Onboard: Inside VistaJet's Bombardier Global 7500 Fleet]
On top of impressive speed and range capabilities, the Global 7500 has also been designed to ensure an impressively comfortable onboard experience. The interiors are remarkably roomy, with a cabin height of 6ft 3 and a width of 8ft making it both taller and wider than the Global 600. The jet can seat up to 14 guests (or eight sleeping spaces) across four separate cabin zones, including a private bedroom with a full-size bed.
As a true business jet, extra care has also gone into ensuring the Global 7500 is perfectly equipped for corporate travel. Meetings can be hosted in the six-person conference suite, while high-speed WiFi ensures not a minute of connectivity is lost. The aircraft also boasts the title of having the quietest cabin in the industry, ensuring you can take calls uninterrupted.
"We take pride in operating one of the industry's most advanced fleets, and we are delighted to accept our first Global 7500 aircraft today. The Global 7500 aircraft adds a new dimension to our long-range aircraft offerings," said NetJets' president of sales, marketing and services, Patrick Gallagher.
[See also: The Longest Range Private Jets]
"At a time when demand for our aircraft is at its highest, our strategy is focused on continuing to deliver solutions that meet our Owners' needs and expectations. We anticipate our Owners will appreciate the added value the aircraft brings and know they will be thrilled to experience flight in the Global 7500 business jet," he continued.
As well as being a leader in technical performance, both NetJets and Bombardier are committed to ensuring the Global 7500 is a leader in environmental sustainability. The jet is the first of its kind to boast an Environmental Product Declaration (EPD), which details third-party verified information about the aircraft's environmental footprint, including CO2 emissions, noise and water consumption, in order to help progress both organizations' sustainability pledges.