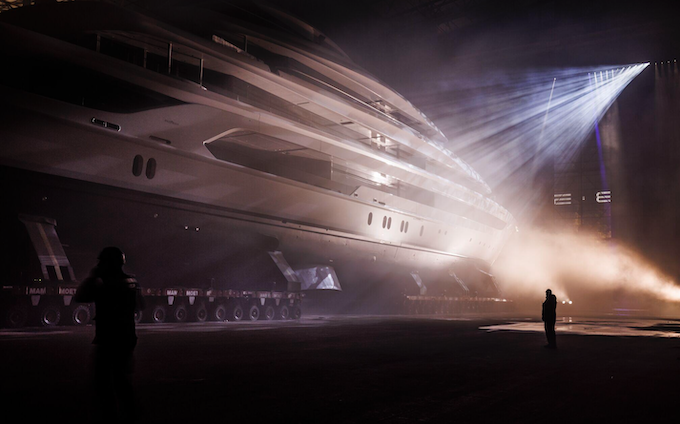 Dutch shipyard Oceanco has relaunched the 344-ft project 1050H superyacht, a renovation that includes a wholly new superstructure and a fresh interior, the latter designed in collaboration with Reymond Langton Design.
This radical remodeling, unveiled on the evening of January 10, is notable for being the first time a superyacht has been so dramatically and comprehensively renovated that not a single element from the former vessel remains. 
Already renowned for its flair for experimentation, the unveiling of such a mammoth project is a great victory for the Dutch yacht builder.
[See also: Ritz-Carlton Unveils Branded Yacht Collection]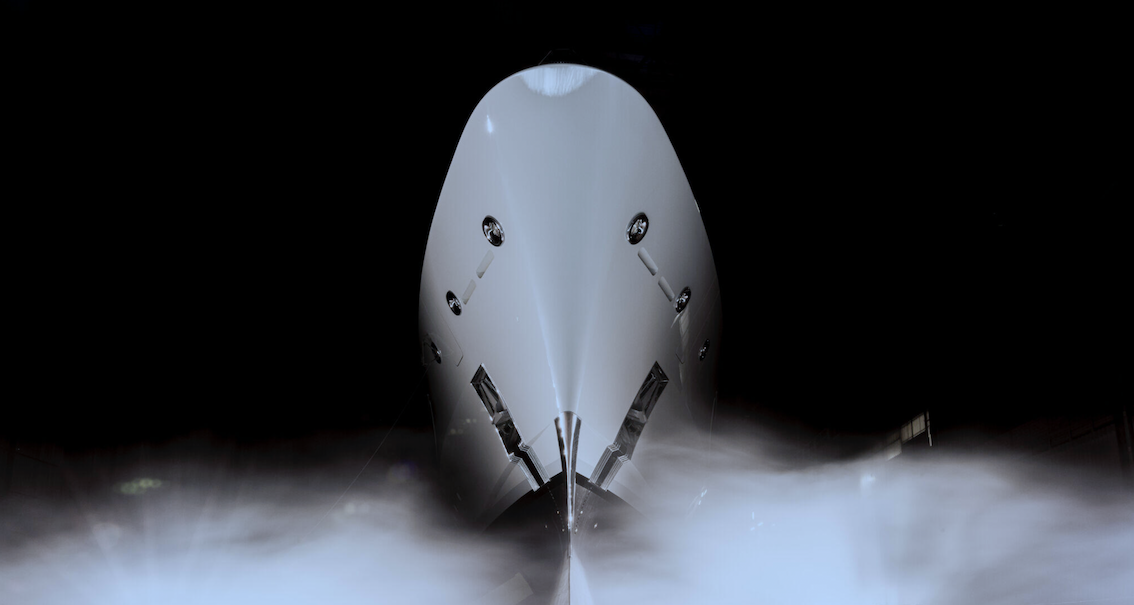 "To say that this has been a remarkable process is an understatement," Oceanco CEO, Marcel Onkenhout, says. "The project has called for passion, dedication and extraordinary craftmanship, with many involved in her creation now contributing to her recreation, including myself. 
"We are proud to say that we are relaunching a completely new Oceanco," Onkenhout concluded. 
[See also: Four Seasons Announces First Branded Yacht]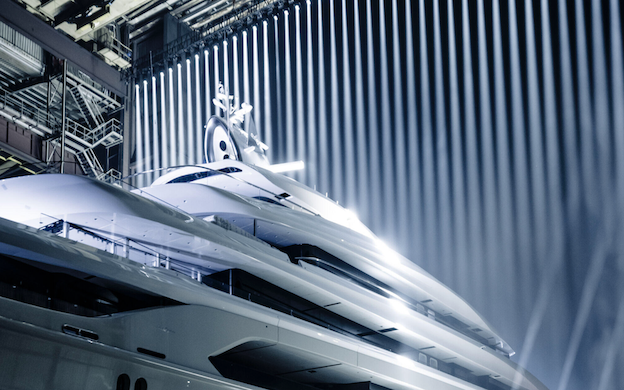 Outside of an aesthetics makeover that has propelled project 1050H into 2023's expectations of modern luxury, the impact of other work undertaken has also thrust the yacht into the future, with internal changes including new technology and safety features. She also features an operational profile that meets the rigorous IMO Tier III standards.
The unprecedented scope of the transformation of the superyacht, Oceanco says, has opened new discourse within the industry on a yacht's identity and her potential for evolution.
"It is about seeing the potential for all vessels, rather than starting from a blank sheet of paper each time," says Richard Hein, who acts as the independent owner's representative for the project.
[See also: Oceanco Launches First Superyacht NFT Collection]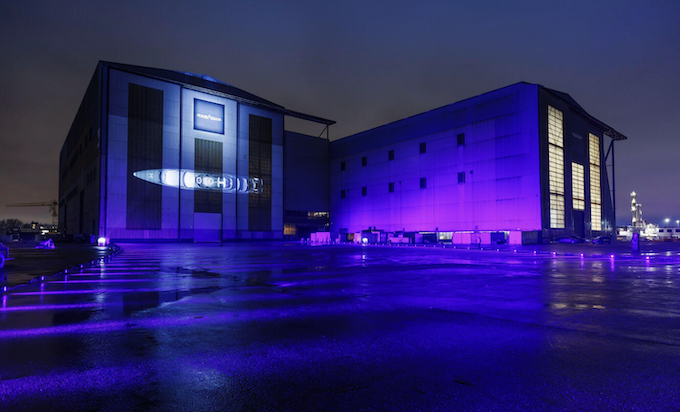 "A yacht is more than just the materialization of an owner's vision. It has its own character, its own specific habitat, with a unique purpose and story. Through the achievements of this project, we have been able to extend the story of a remarkable superyacht for decades to come."
This comes, as the shipyard points out, at a time in which the industry is grappling with its impact on the environment, and the growing prioritization of sustainability as a primary concern for clients. 
With the restorative and holistic update of a pre-existing superyacht, Oceanco has set a precedent of successful innovation that will inevitably raise the stakes and challenge pre-existing norms across the industry. 
[See also: First Look Aboard Eco-Conscious Residential Superyacht, Njord]