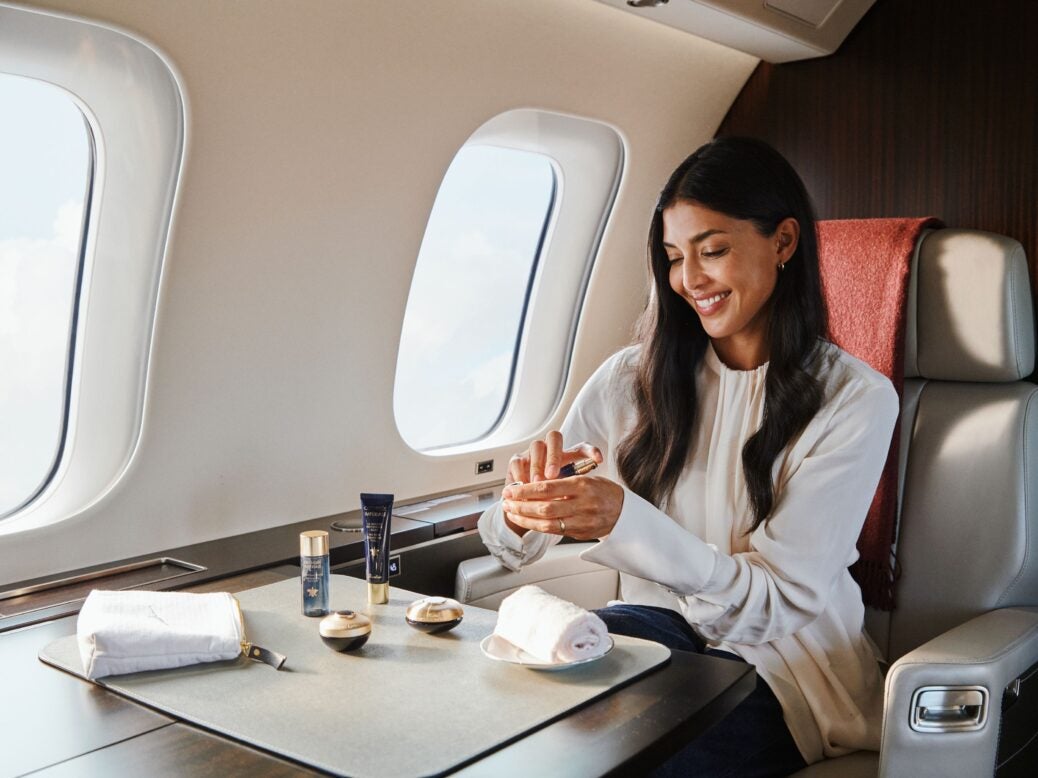 As frequent flyers know all too well, the only thing more tiring for one's body and soul than a long-haul flight is several long-haul flights. And yet in this day and age, we find ourselves boarding and disembarking without even a second to consider our sacred health and wellness.
VistaJet, pioneers of private aviation, have just launched a brand new wellness program for its members, which will be the first of its kind across the industry. Offered to its clients pre, during, and post-flight, VistaJet has partnered with world-leading brands and acclaimed experts in the industry to offer users of the private aviation company a fantastic program that promises to transform flights from tiring to energizing.
"Flying better means living better, and the advantage of flying private should not be limited to the speed of the flight alone," said Matteo Atti, chief marketing officer of VistaJet.
[See also: VistaJet Launches Onboard Estiatorio Milos Signature Menu]
"In our aim for excellence, we researched all the ways to benefit the minds and bodies of the people who fly with us. Using our resources, knowledge and network, we can really support our Members, particularly those who spend a lot of time in the air. When flying is part of your life or business routine, we want to make sure it is a moment that adds value. This is why we designed the Wellness World program."
The company – which offers its members access to over 360 aircraft that span across 187 countries and 1,900 airports – will integrate onboard wellness services, facilities, and even destinations that focus upon wellbeing, with an ultimate emphasis on the reduction of jetlag and the rejuvenation of fliers.
Including a pre-flight consultation with a VistaJet nutritionist, during the flight, the program continues to reduce members' jetlag and promote optimal health and wellness through sophisticated usage of technology, included ergonomic seating, meditation and breathing apps. Other amenities included during the flight are the aforementioned dining menus and onboard products from luxury brands including Guerlain – who have previously partnered with VistaJet – and Jing teas.
[See also: VistaJet Expands Luxury Private World Portfolio]
After VistaJet members disembark from their flights, they will have access to wellness guides curated by leading physician Dr Jordan Shlain and his team at Private Medical. These guides include tips, exercise programs, and guidance for maintaining optimal health and wellbeing after flying. In addition, members will also have access to various pioneering wellness destinations through VistaJet's Private World program.
[See also: The Private Aviation Leaders Taking Sustainability Seriously]