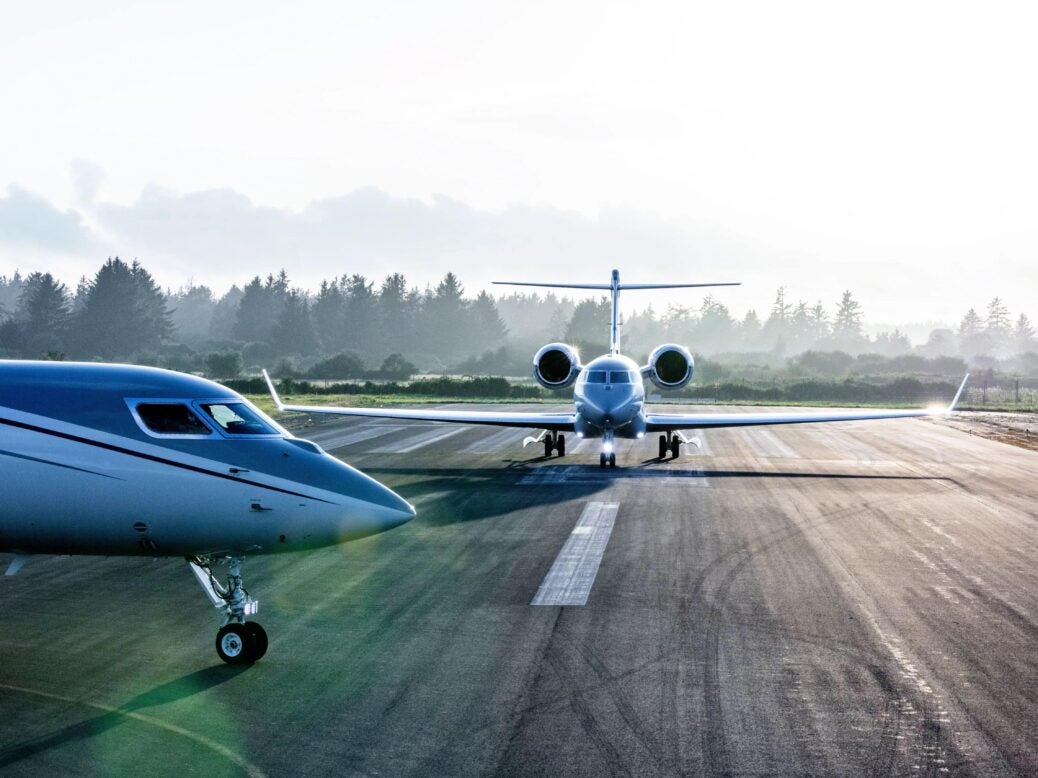 Aviation accounts for 2.1% of global carbon emissions, and private jets claim 2% of that total, or 0.04% of global emissions. Road travel makes up 10%, forestry 17% and agriculture 14%. Still, private aviation has never shied away from its position as a lightning rod when it comes to sustainability.
Instead of being combative or defensive, last year, leaders pledged to be net zero by 2050, improving on the 2009 Business Aviation Commitment on Climate Change, which called for cutting carbon emissions by 50% by mid-century. Yes, you read that correctly — sustainability is not new for private aviation despite the constant attacks.
However, achieving the goal is difficult. For all the attention they get, electric aircraft (eVTOLs) will only serve short hops for the foreseeable future. Advances in aircraft design and engines are incremental, although original equipment manufacturers (OEMs), as you will see, are making huge commitments to silver bullet ideas. This means little gains are a large part of the plan.
[See also: Sustainable Skies: Jet Companies Making Positive Change]
For the time being, there is no singular solution in sight, although Sustainable Aviation Fuel, or SAF, will provide the biggest boost. It can reduce current fossil fuel emissions up to 80%. Beyond SAF, efforts are widespread. There are big design initiatives that could literally change the shape of today's airplanes. Then there is the intensive focus to reduce carbon output anywhere and everywhere, from using clean energy for manufacturing to incorporating sustainably sourced materials into the aircraft — even those shiny veneers.
Here, we highlight private aviation's big thinkers who are leaving no stone unturned in the push toward sustainability.
Mark Burns, President, Gulfstream Aerospace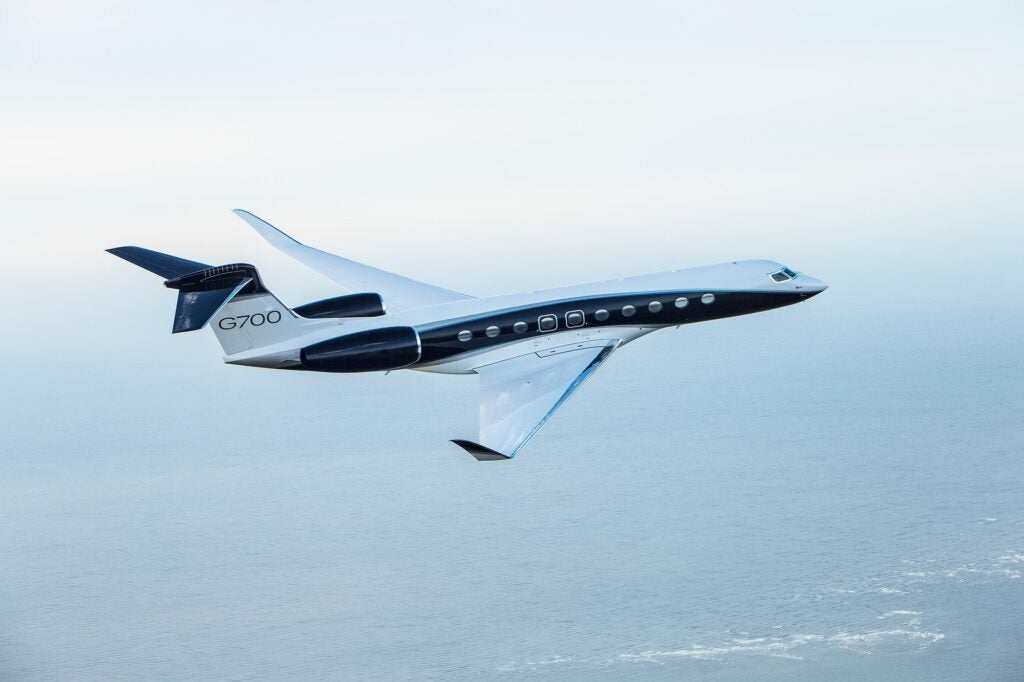 Back in 2008, Gulfstream prioritized environmental efficiency for its cleansheet G500 and G600 designs. In 2011, a Gulfstream G450 was the first aircraft to make a transatlantic flight on SAF. As a company, the unit of General Dynamics has flown more than 1.5 million nautical miles on sustainable fuel while purchasing more than 1.4 million gallons. Recently, it received the National Aeronautic Association's Sustainable Wings certificate for a record-setting trip from Savannah to San Francisco using a 30/70 blend of SAF and conventional Jet-A fuel. It's also a signee of the World Economic Forum's Clean Skies for Tomorrow 2030 Ambition Statement, building on its leadership role for sustainability in aviation. Gulfstream President Mark Burns talks to Elite Traveler about what's next.
Can you give us an overview of Gulfstream's sustainability plan?
We have prioritized a strategy of three pillars: energy and emissions; operations; and culture and learning. Our focus on improvements in energy and emissions centers largely around using and promoting SAF and increasing the fuel efficiency of our aircraft. For the latter, we have decreased fuel emissions of our next-generation aircraft by combining Gulfstream-designed advanced aerodynamics that reduces drag and highly efficient engines. Take the G500 and G600, for example — they both fly faster than predecessor aircraft and feature larger cabins, but at the same time they offer as much as 32% improvement in fuel efficiency. The G400, G700 and G800 also feature these advanced aerodynamics and more environmentally efficient engines. Our newly built facilities are designed with environmentally friendly features, and multiple buildings have received the US Green Building Council's LEED Silver certification, or BREEAM certification in the UK, totaling 2.2 million sq ft of green buildings.
What are the most important sustainability improvements?
On the next-generation Gulfstream Symmetry Flight Deck, we've harnessed advanced flight deck technology — including the most extensive use of touchscreens in the industry — to create improved operational efficiency with fewer go-arounds, less time from power-up and taxi to takeoff, and other flying efficiencies that reduce fuel burn. Our enhanced flight vision system is another example of this: Gulfstream was the first business jet manufacturer to gain Federal Aviation Administration approval to use enhanced flight vision to touchdown and rollout, which allows Gulfstream aircraft to land when others may need to divert or circle, wasting both fuel and time.
Rob Scholl, CEO, Textron eAviation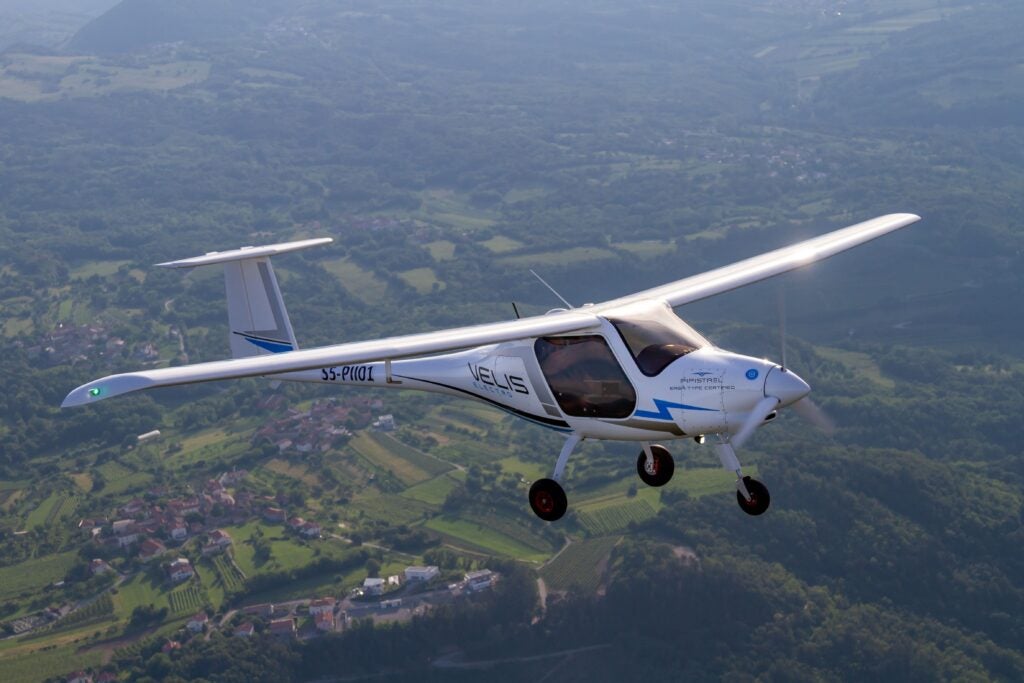 Textron is aggressively burnishing its green credentials across the company, including Bell helicopters and Textron Aviation, manufacturer of Cessna and Beechcraft Aircraft. Its acquisition of electric aircraft maker Pipistrel will create a separate business unit, underscoring the importance of sustainable flight. As part of its Achieve 2025 Energy Use and Greenhouse Gas Emission plan, Textron Aviation built a 121-turbine, 300-Megawatt Soldier Creek Wind Energy Center in rural north-central Kansas.
The zero-emission wind energy will eliminate 100,000 metric tons of greenhouse gas emissions, previously used for manufacturing and administration, annually. In Greensboro, North Carolina, an LED light system at its service center for Citation, King Air, Beechjet and Hawker business aircraft replaced a lighting system consisting of nearly 200 metal halide fixtures. Its demo and flyaway flight now use SAF. Rob Scholl, who will move from Textron Aviation to become CEO of Textron eAviation following the Pipistrel purchase, explains how the company is leading the drive for green private aviation.
What's the importance of Pipistrel to Textron?
Pipistrel has a lot of experience and knowledge with electric aviation. It started as a glider company 33 years ago, so emissions-free flight has been in its DNA. Pipistrel was first-to-market in electric aviation. They have delivered 2,500 aircraft, so this isn't a story. It's reality.
Where do you see the future?
The Nuuva cargo drones have a lot of potential. Pipistrel will be the foundation of a new business, Textron eAviation. It will be a direct subsidiary of Textron, like Textron Aviation and Bell. The structure shows Textron is putting a dedicated focus on e-aviation. It's not just a small initiative. We want to make a real difference.
Many Textron products go beyond CEO missions. Can you speak to the value business aviation creates that is sometimes overlooked?
Business aviation creates hundreds of thousands of jobs in America, not only in manufacturing but also in the communities we serve. If you look at Textron's product line, from the Caravans and King Airs to the Bell helicopters, they operate lifesaving missions in initiatives from firefighting to medical.
Mark Masluch, Director, Bombardier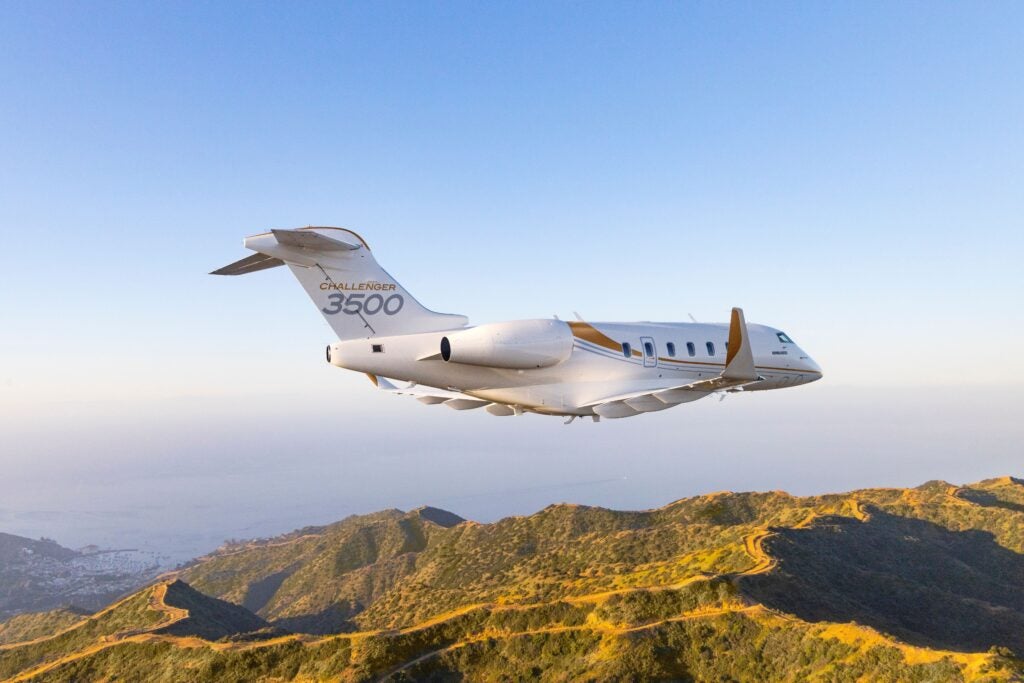 Bombardier has committed more than 50% of research and development funds to develop environmentally friendly private jets. In 2020, its Global 7500 became the first business jet to complete an Environmental Product Declaration (EPD). EPDs are a fact-based plan addressing the complete life cycle impacts of producing aircraft, including the carbon footprint from suppliers and the materials they source, as well as the manufacturing process.
The Montreal-based OEM has committed to a 25% reduction in greenhouse gas, a 20% reduction in energy consumption and a 5% decline in hazardous waste by 2025. Senior director of communications Mark Masluch talks about Bombardier's path to being green.
What's Bombardier's approach to sustainability?
It goes back more than a decade to when Bombardier was a company with other products that also had very keen eyes on sustainable growth — really understanding the full life cycle of our operations, not just the emissions that come from our products. And that really is something that has guided our principles. What goes into building that aircraft? What goes into operating our buildings? What do we emit as a company just being? What are we doing to improve our products? What are we doing from an industry perspective to help foster awareness and adoption of sustainable aviation?
In 2009, we were part of the initial signatories of business aviation commitment to climate change, and a lot of Bombardier teams and engineers contributed to that analysis. One of the things I think business aviation does very well is it has created a realistic and achievable plan that is transparent. There are concrete actions that have been taking place since 2009.
How about what goes into making the aircraft?
On the Challenger 3500, the material that now goes into the cabin gives customers spec options with recycled and sustainable materials. That means looking at the types of wools, how the veneers are sourced, the type of woods that are used. It means measuring the carbon footprint from sourcing the material, creating it and transporting it. It's the full life cycle. We calculate all of that through an Environmental Product Declaration. It's not just the fuel; it's about the cost of the product being born.
What about aircraft design?
There's always been the vision of an aircraft as a tube with two wings. We're studying a blended wing body and changing the aerodynamic shape of the aircraft to lower fuel emissions so that net-zero aircraft isn't one killer technology we must wait for. Add that to sustainable fuels. Add that to improvements in propulsion technology, and you get there in steps.
Alvadi Serpa-Junior, Director, Embraer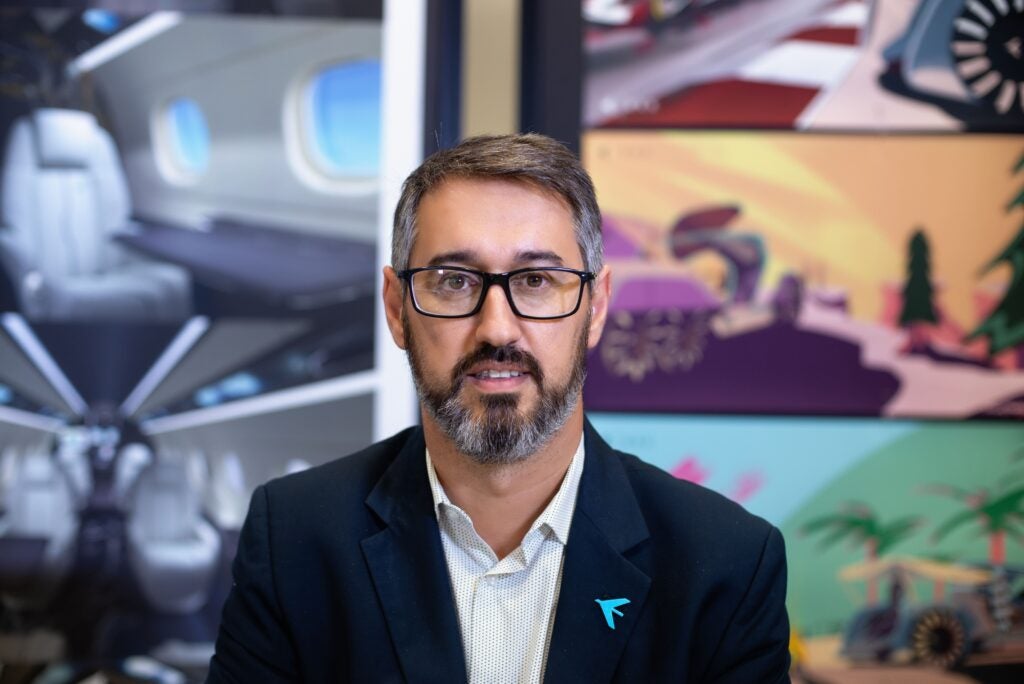 Last year Embraer announced Energia, a family of concept aircraft designed to meet its net-zero carbon emissions goal. The four types will seat nine to 50 passengers, with the first models ready between 2030 and 2040. The Energia family will test hybrid-electric propulsion, full electric propulsion, hydrogen-electric propulsion and hybrid SAF/Jet-A turbine propulsion. That's not all; Embraer is aiming to have all its airplanes SAF-compatible by the end of the decade. That's in addition to Eve, its eVTOL unit being spun off via an IPO this year. Embraer's director of product strategy Alvadi Serpa-Junior says sustainability has been part of the Brazilian OEM's approach for over 40 years. From breakthrough ideas like Energia to incremental gains, he tells Elite Traveler that no challenge is too small or too big.
How long has sustainability been on the agenda at Embraer?
Since 2001 we have been certified by ISO to meet environmental management standards. However, if you look back in time, we have always been about building the right airplanes for the missions. In 2004 we converted the Ipanema into an ethanol-powered airplane, and we have produced over 550 units of that airplane, flying over two million flight hours. This prevented more than 330,000 tons of CO2 from entering the atmosphere.
What's next?
In 2021, we set very bold ESG targets. Our objectives are carbon-neutral growth starting this year and to be carbon neutral by 2040. That includes 100% use of renewable energy in our operations, SAF, etc. When it comes to the emissions generated using our aircraft, the goal is to be net-zero by 2050. To achieve net-zero emissions we must change the way we design airplanes. These are big investments. One is an electric propulsion demonstrator that is now flying tests.
We converted the Ipanema to an electric aircraft, and it is now doing flight tests so we can better understand the electrification technology. This will help us with Eve. Once we finish the tests, we will start studying hydrogen fuel cell technology in 2025. Then we will go into the Energia family, a family of four concept aircraft, and we will test different clean technologies, so we want to understand how these aircraft will behave, using hydrogen on one flight and SAF on the next.
Kennedy Ricci, President, 4AIR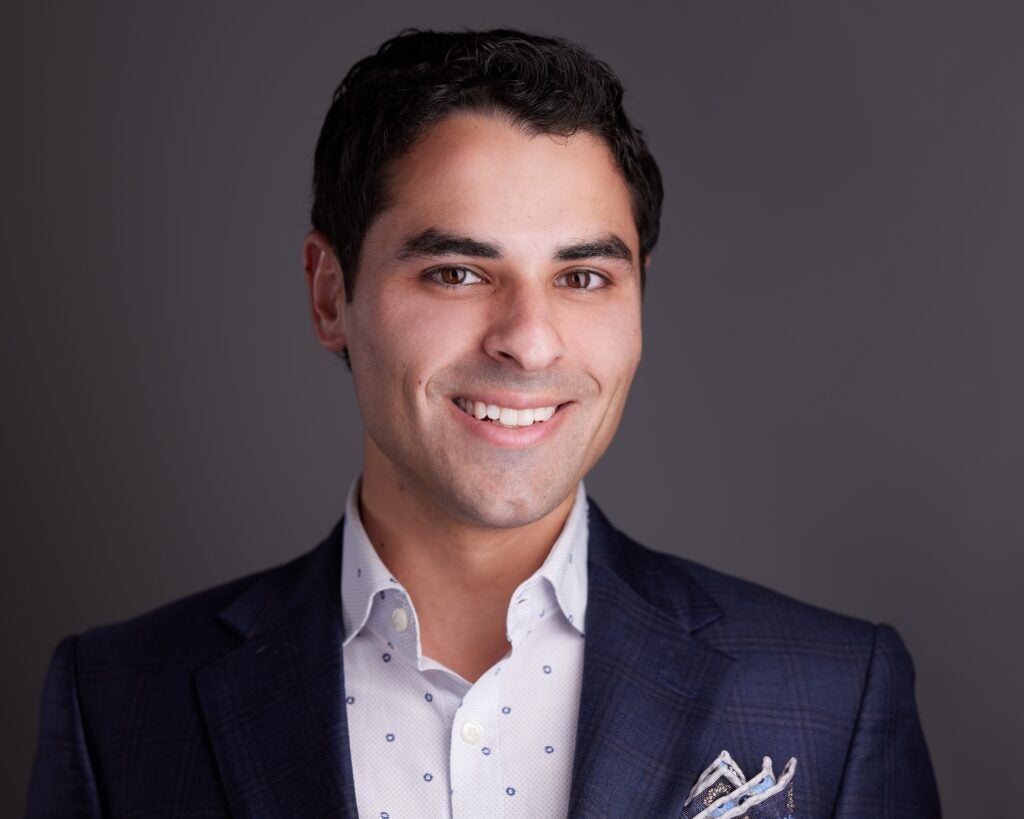 If private aviation's move to reducing carbon emissions is a recipe with many ingredients — big, small and each playing a role — 4Air is an example of how this uber-competitive industry is cooperating to make the planet greener. 4Air was launched by Directional Aviation, whose portfolio includes flight providers Flexjet, Sentient Jet, FXair, PrivateFly, MRO Constant Aviation and training platform Simcom Aviation, among others. Founded in 2020, 4Air is led by Kennedy Ricci, son of Kenn Ricci, directional founder and principal.
"Sustainability is like safety. It's a place where the industry cooperates. This industry is different than others, and there was a need for a solution where the providers had a deep understanding of the industry's nuances you can only get if you are part of the industry," says Jamie Walker, president and CEO of Jet Linx Aviation, which provides aircraft management and sells jet card memberships.
It's also a 4Air client. As a private aviation-specific solution, instead of just being a provider of offsets to dozens of industries, 4AIR created an industry-first rating system to compare commitments between companies, educate flyers and promote efforts that exceed industry goals. The key is its focus on total emissions, meaning non-carbon output that also impacts the environment.
"4Air's services go beyond just the idea of addressing carbon emissions. With Clay Lacy (which offers a range of private aviation services from charter and management to repairs and FBOs), we assist with long-term sustainability and procurement plans, including waste, water and energy Photo Tony Taafe reduction strategies; access to carbon offsets; and renewable energy credits," Kennedy Ricci tells Elite Traveler.
"For some corporate flight departments [Clients include Fortune 500 players in finance, healthcare, tech and manufacturing] and other partners, we go beyond carbon footprinting and offsets to documenting and finding access to SAF, gathering and summarizing key environmental data for their ESG reporting, and assisting with procurement and recycling programs to reduce onboard waste. 4Air looks at sustainability from a truly comprehensive perspective and can assist in applying an array of best practices to each of these environmental areas."
[See also: Eve Unveils eVTOL Cabin at Farnborough Airshow]
This article appears in the 06 Jun 2022 issue of the New Statesman, Summer 2022