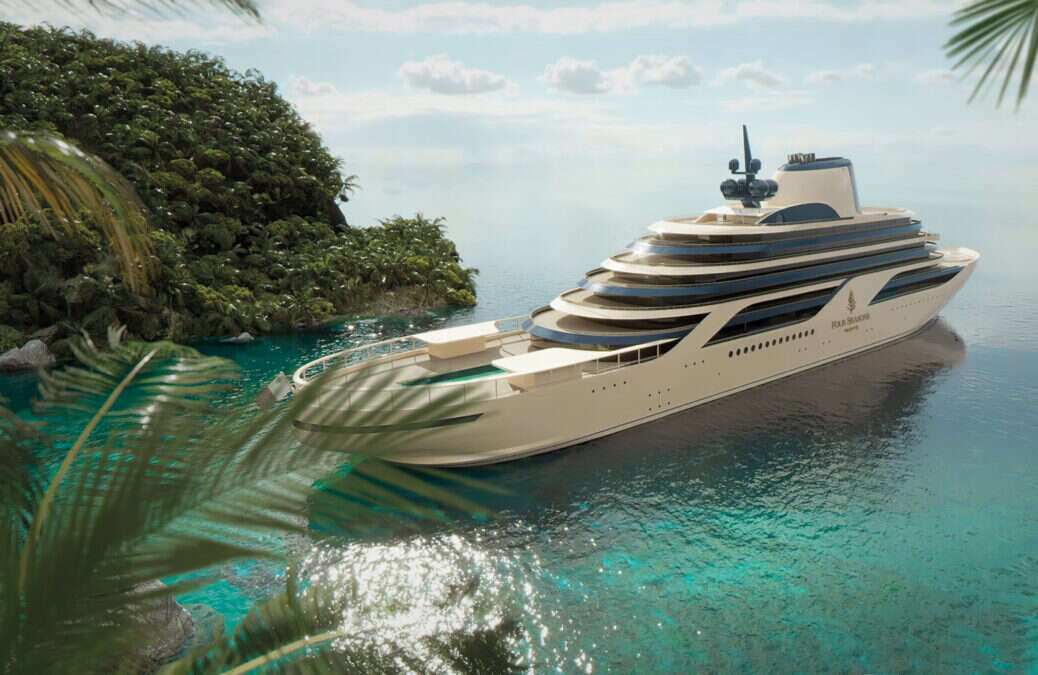 Four Seasons caused quite a stir last year when it announced its very first branded yacht. Now, the luxury hotel group has released fresh details on the exciting project, including first-look renderings of the most exclusive abode onboard: The Funnel Suite.
Slated to make her maiden voyage in late 2025, the new vessel is first in the fleet. Four Seasons teamed up with Italian shipyard Fincantieri and luxury yachting company Marc-Henry Cruise Holdings Ltd. for the project, with a second yacht set to be delivered in November 2026.
So what can you expect from the first Four Seasons Yacht? Each of the 95 suites onboard features an expansive terrace deck – the best place for soaking up the panoramic ocean views.
[See also: The Best and Brightest Yachts at Monaco Yacht Show 2023]
The top key is the Funnel Suite – a sprawling accommodation set over four levels spanning over 9,500 sq ft (including a 5,000 sq ft deck). What really sets the suite apart is its floor-to-ceiling wraparound curved glass window modules, made from the largest contiguous piece of glass at sea which cost a cool $4.5m alone. Pampering is very much top of the agenda: guests will enjoy access to a private wading pool and a dedicated private spa area.  
Other details to emerge include the vessel's onboard transverse marina filled with water toys. The innovative design will feature "expansive openings across the vessel from port to starboard" and spacious tiered lounging decks dotted with sunbeds.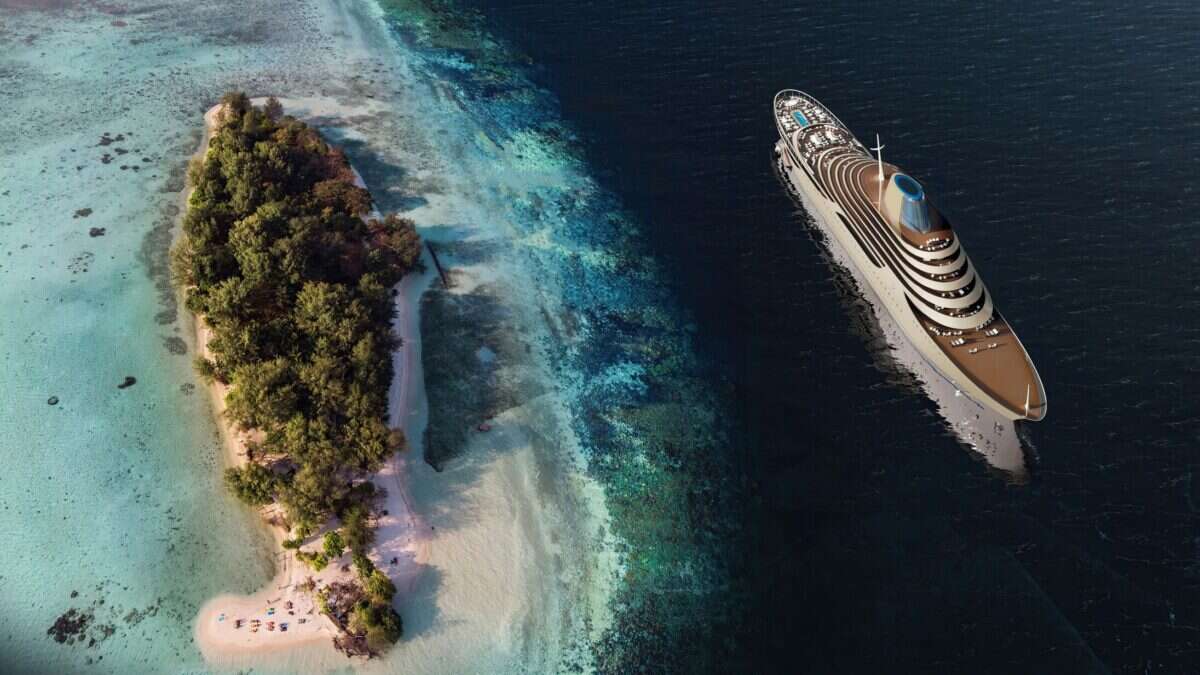 Guests staying on the Four Seasons Yacht will also have access to a rentable sea limousine for exploring, with a dedicated marina team on hand to plan excursions. Those looking for something a bit more laid-back can relax in the elegant indoor lounge or by the 66 ft pool on the canoe-aft deck (the salt-water pool can also be emptied and transformed into a stage for entertainment shows).
Access to the hotly anticipated yacht is strictly invitation-only, with Four Seasons guests and travel partners among the first to be offered tickets. The 2025 inaugural season will start in the Caribbean before the yacht is expected to return to the Mediterranean for back-to-back voyages around iconic yachting spots from the French and Italian Rivieras to the Adriatic coastline.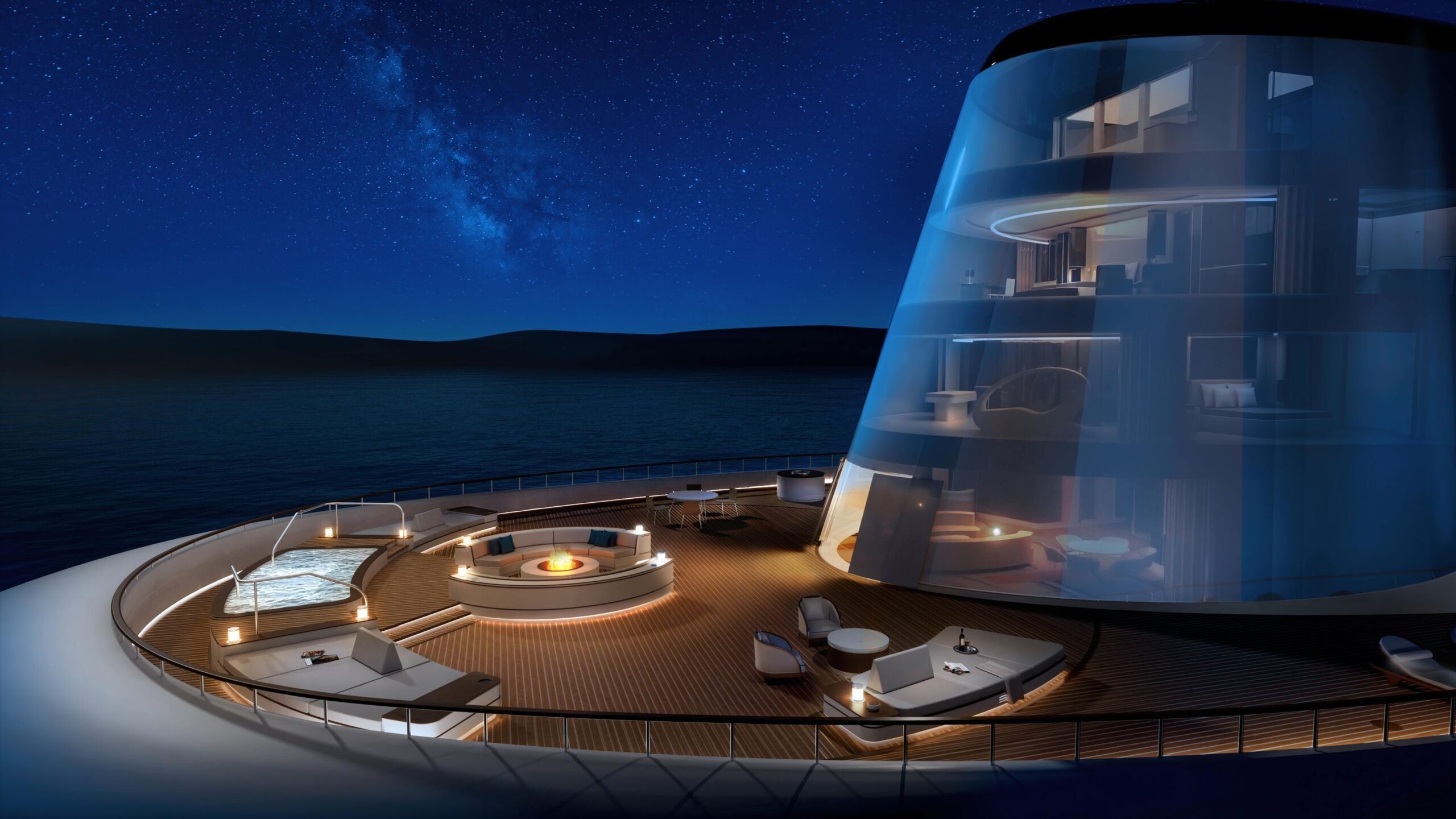 "Four Seasons Yachts represents a key pillar of our future growth and strategic vision, as we look to capitalize on new opportunities and build brand differentiation through immersive luxury experiences," commented Alejandro Reynal, president and CEO at Four Seasons.
"The inaugural Yacht is a manifestation of this vision, offering a world-class Four Seasons experience, at sea and on land, marked by the genuine, personalized service that our guests know and love."
[See also: The Best Luxury Yacht Builders in the World]