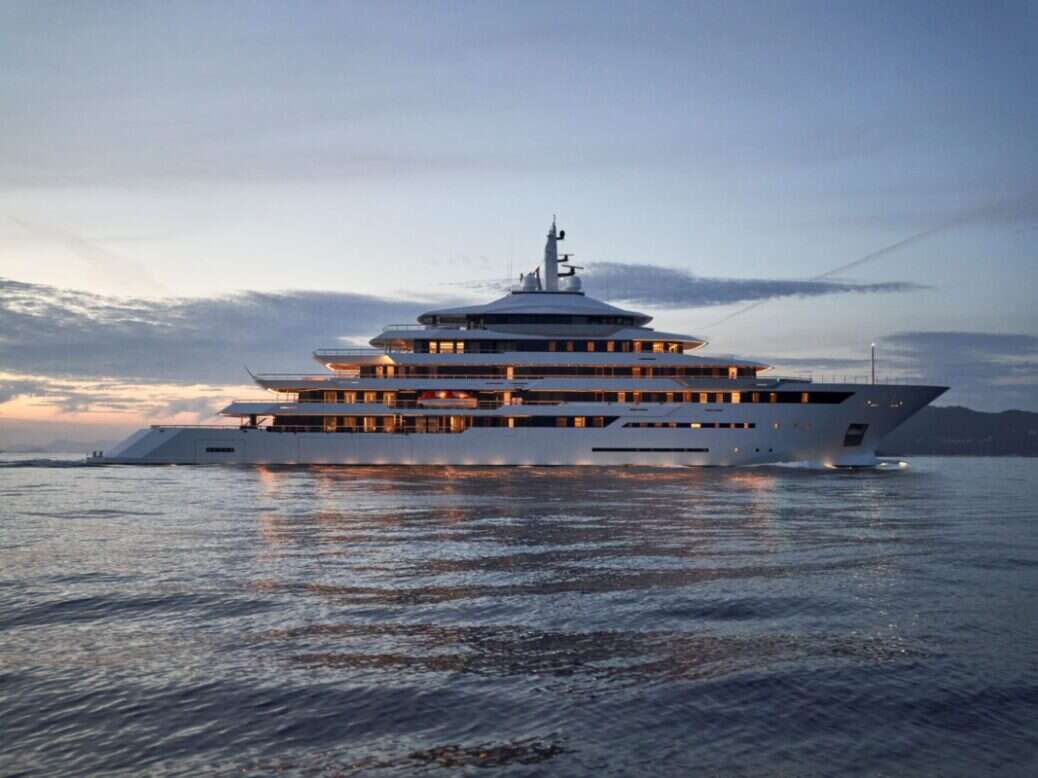 Freire isn't one to do things quietly. The Vigo-based shipyard has just delivered Renaissance – a 367-foot vessel that scoops the title for Spain's largest superyacht.
Interestingly, it's been over a decade since the Spanish shipyard delivered its last superyacht. Alongside luxury ships, Freire builds and repairs a vast array of boats including complex oceanographic research and fishing vessels, tall ships, and navy vessels.
Back in 2011, Freire delivered Naia – a considerably smaller motor yacht designed by H2 Yacht Design that spanned 241 feet, with just eight staterooms (able to sleep up to 15 guests).
[See also: Does this 357-Foot New Yacht Belong to Steven Spielberg?]
The delivery of Renaissance – previously known as hull NB724 – marks an exciting new chapter for Freire. Boasting an interior volume of 7,200 GT, she features naval architecture by Norway's Marin Teknikk AS and interiors by London-based Bannenberg & Rowell – the designers behind the award-winning 214-foot Heesen Galactica Star and 278-foot Lürssen Pacific.
Few details have emerged about the gleaming new vessel, but we do know she has a steel hull and a lightweight aluminum superstructure. Across her 19 cabins, she can accommodate up to 36 guests (with room for up to 44 crew), and she can reach top speeds of 16 knots with a cruising speed of 12 knots.
The first images of Renaissance reveal she has six spacious decks, a helipad on her bow, and a pool on her main aft deck.
"We want to thank the more than 600 people who have worked on this project over the last years," said Freire Shipyard in a statement following the delivery of Renaissance. "Both direct personnel from the shipyard, subcontractors, suppliers, financial entities, and the classification society in this incredible project. We extend a special and heartfelt thanks to the shipowner for placing their trust in Freire shipyard."
Renaissance will be available to charter this summer in the Mediterranean with Burgess.
[See also: Heesen Unveils its Biggest Ever Steel Superyacht: Sparta]