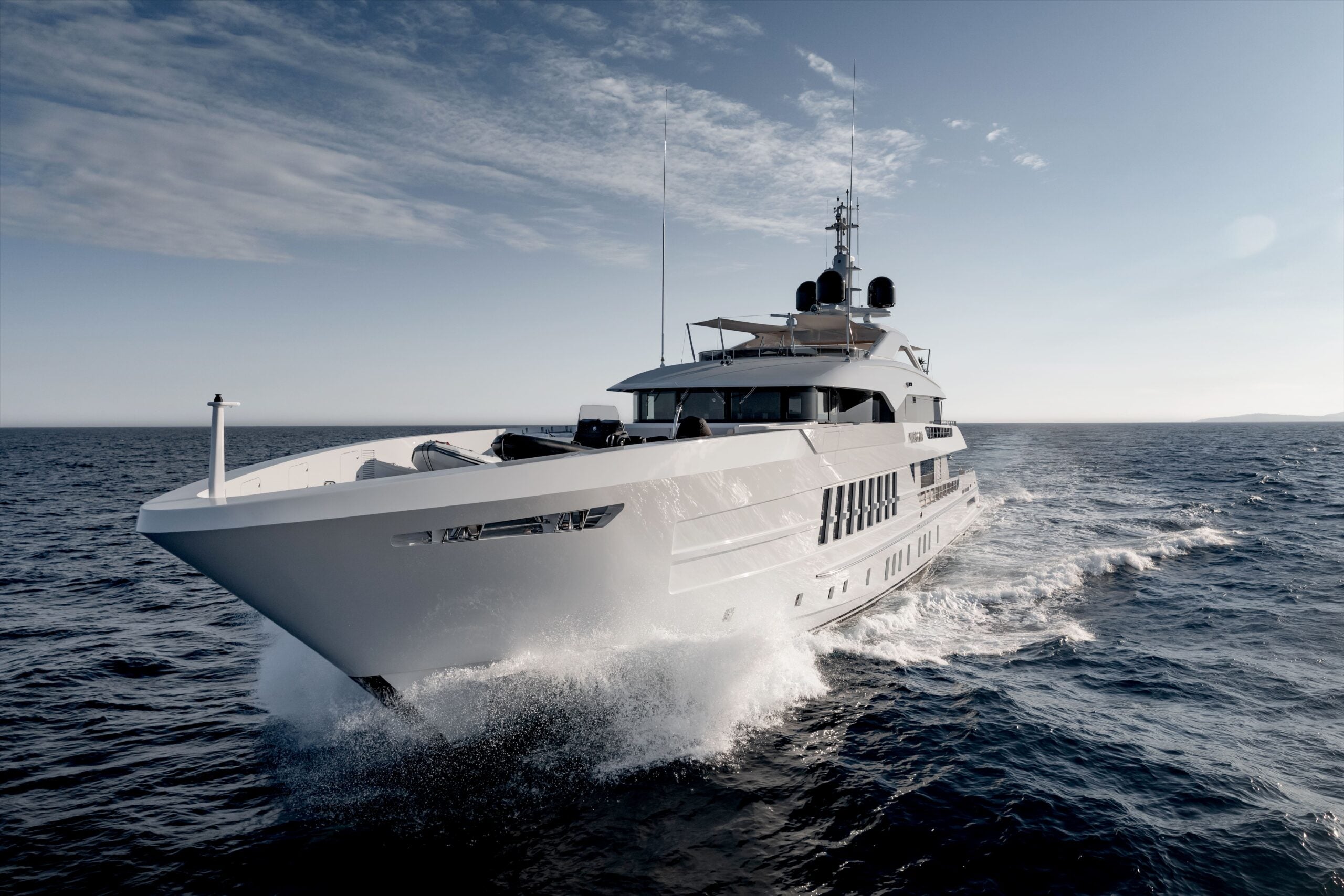 Leading Dutch shipyard Heesen recently announced details of its industry-leading sustainability program, BlueNautech, at the 2021 Monaco Yacht Show. Armed with the knowledge that every element of yacht building must be examined in order to generate real environmental change, the long-term program will see Heesen adopt a more holistic approach to lowering its overall carbon footprint by examining a boats' entire lifecycle.
While Heesen has long been considered a pioneer when it comes to eco-conscious builds, with innovative ships such as Home and Electra setting industry benchmarks, the yachting world still has a significant way to go in terms of sustainability. However, with the rollout of BlueNautech, Heesen is making significant moves toward safeguarding not only the future of our planet but also the industry itself.
The comprehensive program will be separated into six core pillars which combined will address every part of a yacht's lifetime, from the build right through to its time on the ocean. The first of the six pillars is focused on 'Increasing hull efficiency' – an environmental approach for which Heesen is an industry leader. By creating lightweight 'slippery' hulls, known as Fast Displacement Hull Forms, it has already been able to reduce fuel consumption on some builds by up to 30%.
The second BlueNautech pillar is centered around improving propulsion efficiency by exploring ways to increase the efficiency of diesel-powered yachts, including hybrid systems and alternative fuel use, as well as more effective propeller designs.
[See also: Meet the Elite Traveler Eco Superyacht by Heesen]
The program also explores the possibility of limiting the footprint of yachts at anchor with the aim of simultaneously increasing generator power and opting for sustainable power generators. And considering the significant portion of a time that chartered boat spends at standstill, this focus is set to make an impressive impact when it comes to energy saving.
Onboard operations continue to be assessed in the fourth pillar, which focuses on improving operational efficiency via initiatives such as improving waste management and implementing electric tenders in order to reduce local environmental impact.
With the launch of BlueNautech, Heesen has also committed to actively seeking out alternative materials in its build such as sustainable woods, as well as recycling otherwise waste materials where possible. The final of the six BlueNautech pillars addresses the building process itself with the promotion of 3D printing, electrostatic paint spraying and waste reduction.
"We need to be realistic: Our industry is not leading the way when it comes to sustainability," says Heesen's CEO, Arthur Brouwer, who first presented the new program during a speech at Monaco's world-famous yacht show. "We need to do better and take responsibility to ensure the future of yachting. This requires a holistic approach, taking into account the yacht's complete lifecycle and the shipyard's total footprint. That's why Heesen is launching BlueNautech – a long-term, comprehensive sustainability program to reduce our footprint."
[See also: Twenty for 20: Innovative Yachts of the 21st Century]
The Monaco Yacht Show also saw Heesen debut its latest build – the 180-ft Moskito – which was delivered earlier this year. Previously known as Project Pollux, she embodies Heesen's DNA of beautifully designed yachts that simultaneously deliver on both performance and efficiency.
Featuring an exterior by Omega Architects and an interior by British duo, Bannenberg & Rowell, Moskito is a masterclass in sporty yet luxury design. From the outside she looks formidable thanks to a striking 'shark-tooth' superstructure, yet inside she is a calming haven filled with ultra-stylish finishing touches.
With a sizeable owner's cabin, four additional guest cabins, an exquisitely designed lounge area and a spacious dining room, as well as an impressive sundeck, Moskito is abundant in space, with the main focus put on entertaining. Her real highlight, however, is the dedicated wellness area on the lower deck, complete with sauna, relaxation space and separate shower.
[See also: The Best Hybrid Superyachts in the World]
Moskito is available for charter from $350,000 per week.