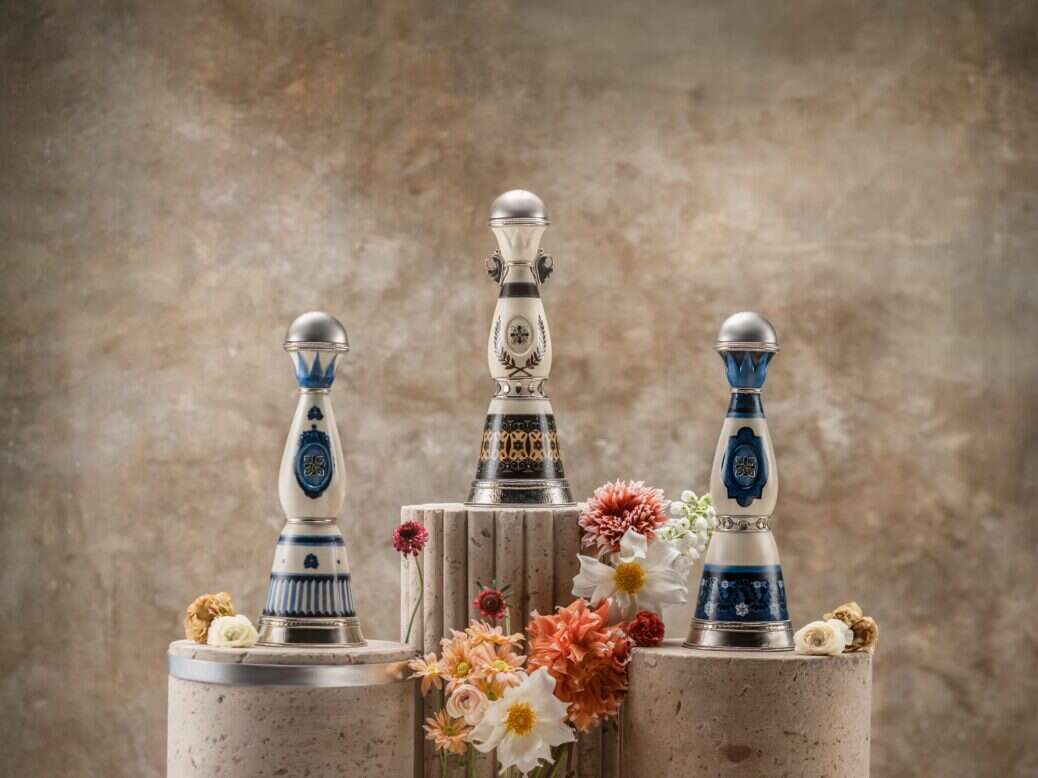 In 2021, the Mexican-owned and operated luxury brand Clase Azul México — known for exquisite artisanship and distillates — introduced the Clase Azul Master Artisans collection. A series designed to celebrate Mexico's rich artisanal tradition.
This year, the second installment of the Master Artisans series has been announced as Clase Azul Tequila Master Artisans Limited Edition by Jesús Guerrero Santos. It follows the previous collection by Ángel Santos.
In total, there are 300 decanters available in this limited run, which come in three distinct styles. The collection highlights the expansive work of some of Mexico's most revered artisans and artists, who together have helped to paint Mexico's colorful cultural history.
[See also: Clase Azul México's Dazzling New Destination in Los Cabos]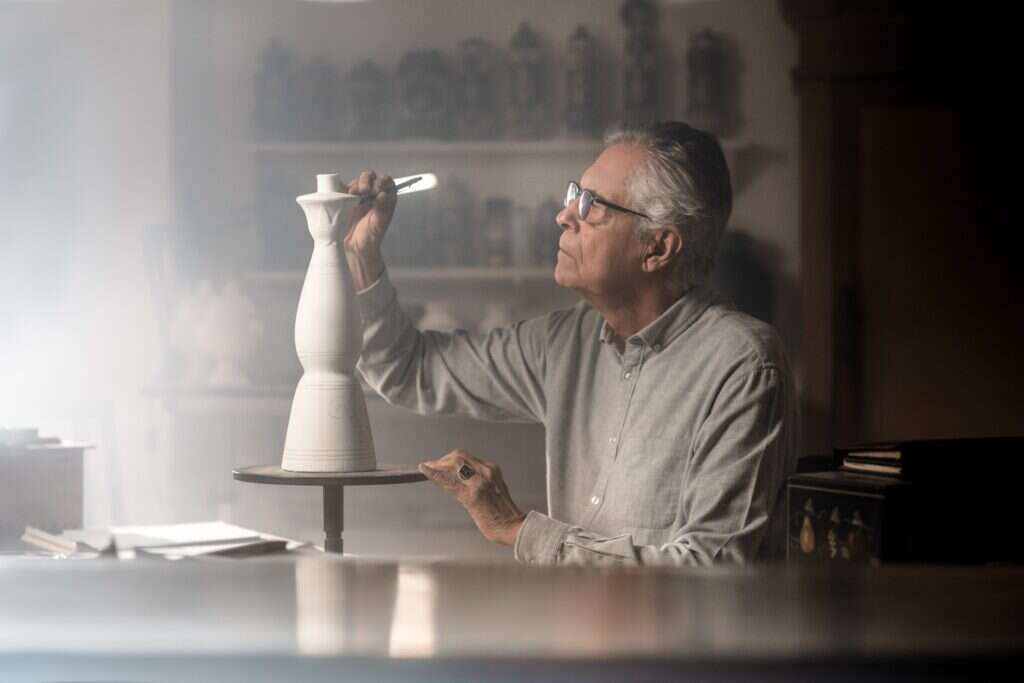 This year the collection celebrates the work of Master Artisan Jesús Guerrero Santos, who has spent the last 30 years as a champion of Mexican high artisanship. His style is derived from a vast array of influences. Architectural study, sacred art and various baroque influences are all visible themes within his work. What is clear is that Master Guerrero Santos aims to embody the spirit of Mexican tradition throughout his craft.
[See also: Clase Azul Mexico Celebrates Día de Muertos with "Colores"]
"I find inspiration in manifestations of Mexican culture, in our customs, in the love for what is ours, and a desire to transcend," says Jesús Guerrero Santos. "That's why I identify with Clase Azul México. Every brushstroke I apply and every drawing I make has a mission to transmit our Mexican identity at the highest levels."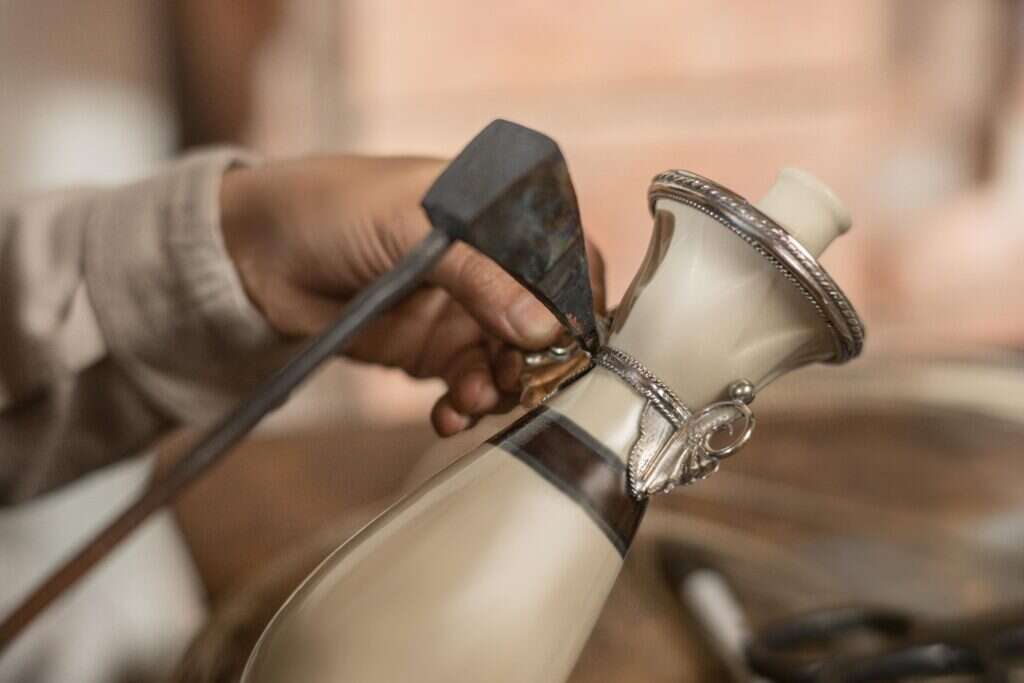 A celebration of creativity
Inside Master Guerrero Santos's exceptionally designed decanters are three different blends of tequila that have been created by Clase Azul's master distiller Viridiana Tinoco.
These three blends have been born from a shared transformation. Extra Añejo tequila is developed over more than eight years of aging, first in American whiskey casks and then in one of three different types of sherry casks. Amontillado, Oloroso, and Pedro Ximénez sherry each impart their own unique notes. Finally, the blends are finished in wine casks from the island of Maderia, bringing this complex, flavor-enhancing process to a close.
[See also: Clase Azul Spirits Marks 25th Anniversary with Rebrand]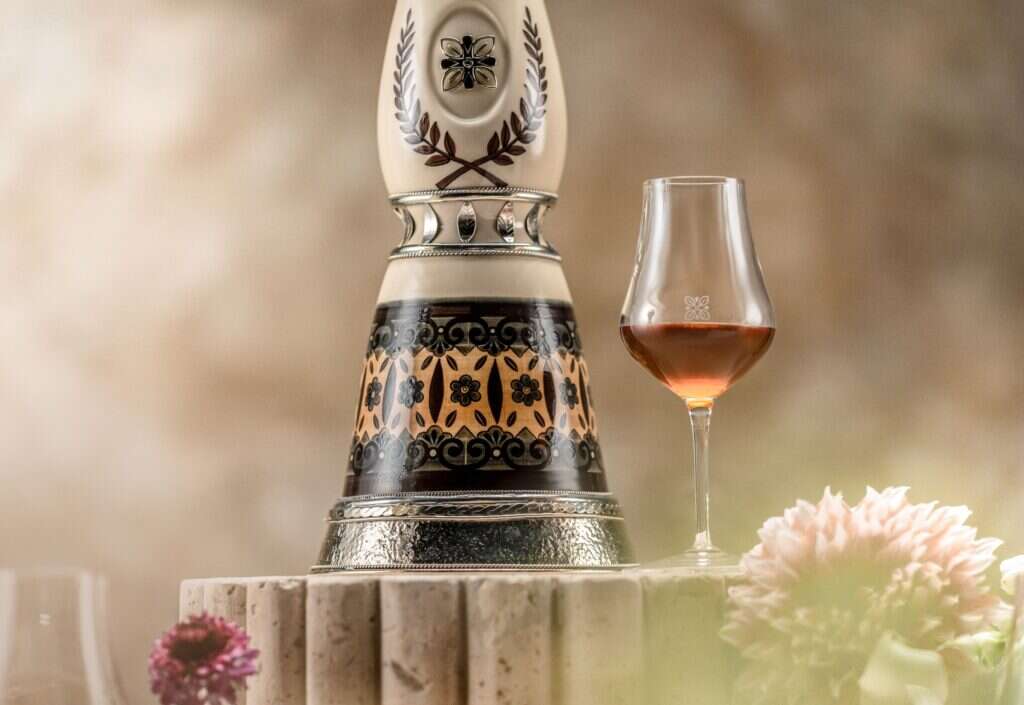 With his decanter design, Master Guerrero Santos has taken inspiration from Maiolica ceramics, a European style of pottery that has been produced in Mexico since at least 1540. The complex and laborious process involves firing and glazing the ceramic and results in an incredibly colorful decorative piece.
[See also: Clase Azul Mexico Celebrates 25 Years with New Tequila]
Master Guerrero Santos displays his appreciation of history and breadth of talent across these decanters. Each includes nickel silver, a reflective metal that further defines an iconic silhouette. There is also a distinct texture to each decanter. Throughout the design process, Master Guerrero Santos envisaged the decanter as the "skin" of the tequila, the tactile sensation of each piece an experience in its own right.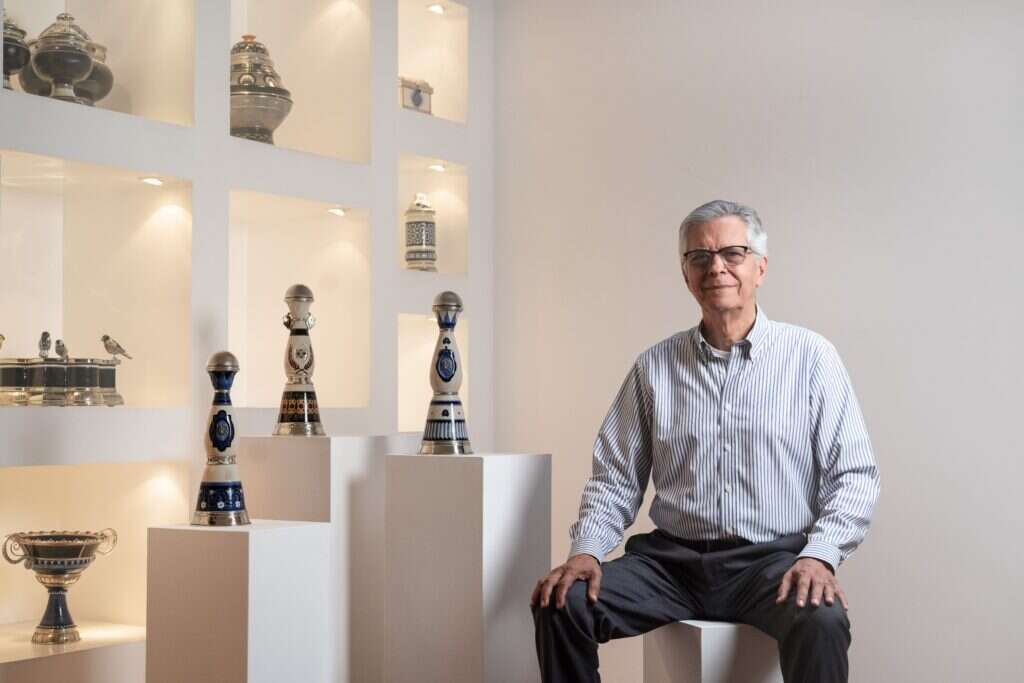 The decanters
The three decanters are named Cobalto, Canela and Guirnalda.
Cobalto or Cobalt utilizes blue and white tones which have been applied using a paint thinning method which creates depth and contrast. The decanter also features a nickel-silver plate with a geometric pattern that plays with the illusion of perspective.
Canela is a type of mild Mexican cinnamon, this decanter uses the colors of pottery from Jalisco, black and brown. The decanter also includes a laurel wreath which frames the Clase Azul México logo. This piece also uniquely includes two silver nickel handles on the neck giving extra nuance to the iconic Clase Azul silhouette.
[See also: Experience A Taste of Culture with Clase Azul]
Finally, Guirnalda is the Mexican for garland and features a flowered garland that is stylized with a paint thinning technique that creates the effect of watercolor. The neck of this decanter has the added detailing of a delicate reticulated pattern formed from a blue pigment. There is also a thin band of nickel silver separating the base and body of the decanter.
Clase Azul Tequila Master Artisans Limited Edition by Jesús Guerrero Santos is released December 19. It will be available in a one-liter decanter, 40% ABV (80 proof), for $6,340 or $19,015 for a set of three. The decanters can be purchased from the Clase Azul Los Cabos Boutique and Clase Azul Los Cabos Airport Boutique.
Visit the Elite Traveler x Clase Azul hub